Save Plants
Center for Plant Conservation
One of the most rewarding things our network partners do is return a rare plant species into the wild through reintroduction programs. The amount of work and dedication that precedes this momentous event in a species' life is extraordinary. From assessing a species' status to searching and finding wild populations and carefully collecting seeds; to the careful curation and caring of the seed collection and the eventual reintroduction—it is a touching example of stewardship and love for these rare plants. Now, multiply this by over 4,000 species, and you will be amazed by the astonishing size of our shared challenge to conserve the rare and endangered species in the CPC National Collection. Saving plants from extinction and returning them to the wild to thrive is a daunting but critically important and rewarding endeavor.
We focus this issue on rare plant reintroductions, highlighting the work of some of our partner institutions, such as California Botanic Garden's reintroduction efforts in the Angeles National Forest of the beautiful, edible-berried, and highly endangered Nevin's Barberry (Berberis nevinii). We also feature the work of Atlanta Botanical Garden, whose long-term rare plant reintroduction efforts in Georgia's rarest habitat—mountain bogs­—has helped safeguard the federally endangered swamp pink (Helonias bullata), as well as the state-listed purple pitcher plant (Sarracenia purpurea var. montana). We also celebrate Dr. Sarah Dalrymple of Liverpool John Moore's University as our Conservation Champion for her outstanding work in European rare plant translocations.
We hope you enjoy this issue and encourage you to explore more CPC resources on rare plant reintroductions, including the Best Practices Guidelines and the Reintroduction Registry, to support your work in this vital step towards securing the future of our rare plant biodiversity.
Gratefully,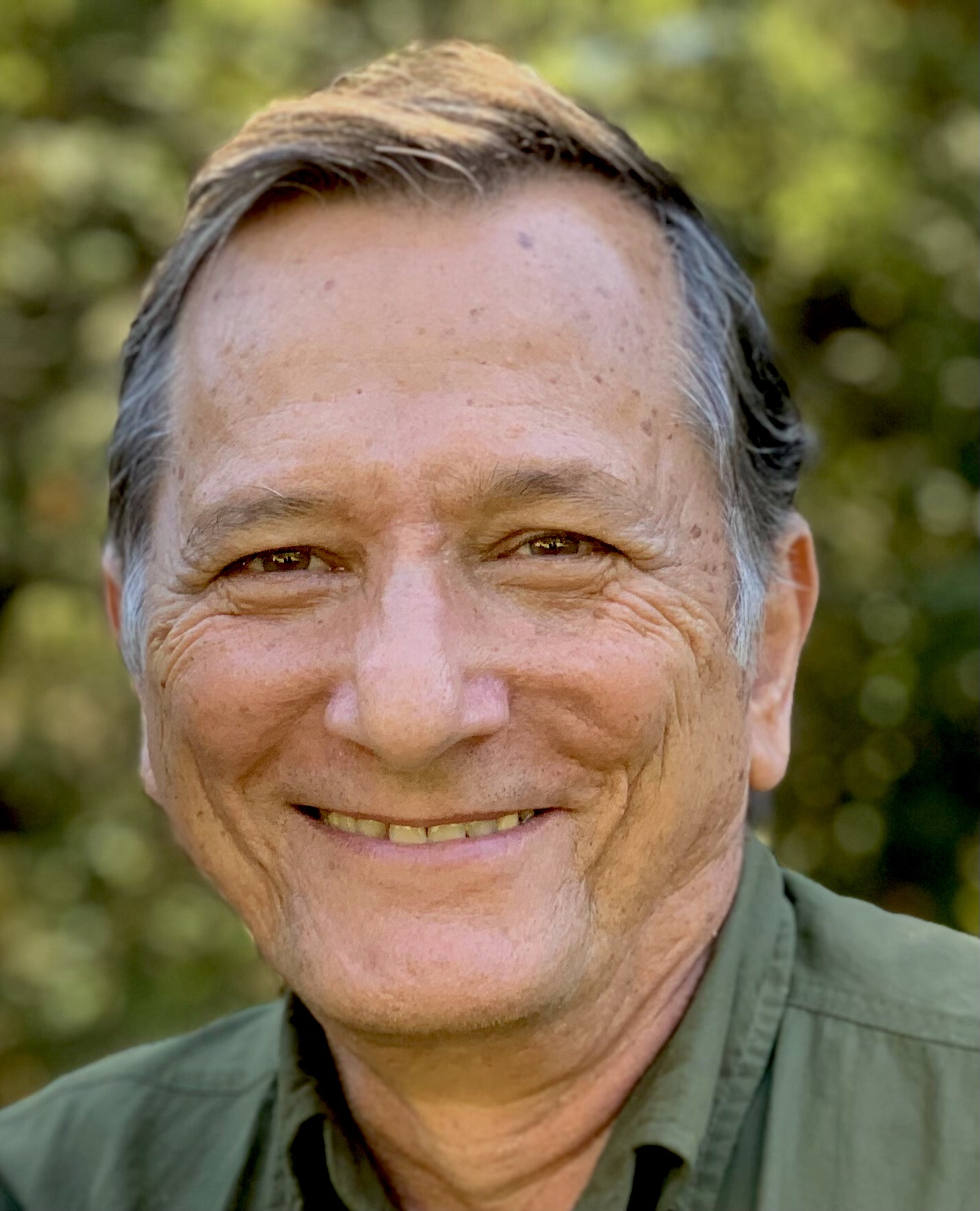 Carlos L. de la Rosa
President & CEO
California Botanic Garden
Reintroductions of Nevin's Barberry (Berberis nevinii) in the Angeles National Forest
Based on an Interview with Naomi Fraga (Director of Conservation Programs) and Billy Sale (Restoration Project Manager) of California Botanic Garden
Most known populations of the globally rare California endemic Nevin's Barberry (Berberis nevinii) are small populations consisting of very few individuals. One population in the Angeles National Forest at San Francisquito Canyon, however, is larger in size and quite healthy. California Botanic Garden (CalBG) has been working with this species for decades, and has monitored the plants in the Angeles National Forest since 1991. In their work with the species, they learned that this healthy San Francisquito Canyon population was not in fact originally native to the site.
Background photo: Berberis nevinii restoration site two years after installation. This site was designated by the model to not be an unsuitable site. Photo by: Adam Corey Thomas, TreePeople.
When the St. Francis Dam catastrophically failed in 1928, 12.4 billion gallons of water flooded through San Francisquito Canyon. The dam failure caused disaster for the area and its nearby communities, and decimated the flora of the canyon. Following this tragedy, California botanist Theodore Payne revegetated the area with many native plants, and knowing that nearby native populations of Berberis nevinii were threatened by development, planted a new population of this rare species in San Francisquito Canyon. A genetic study of the population revealed that it was very genetically diverse, on par with the genetic diversity of the largest native extant population. After the 2002 Copper Fire swept through the Angeles National Forest, California Botanic Garden ramped up their work with Nevin's Barberry to ensure it is safe from future wildfires and find out what is required to successfully establish a new population.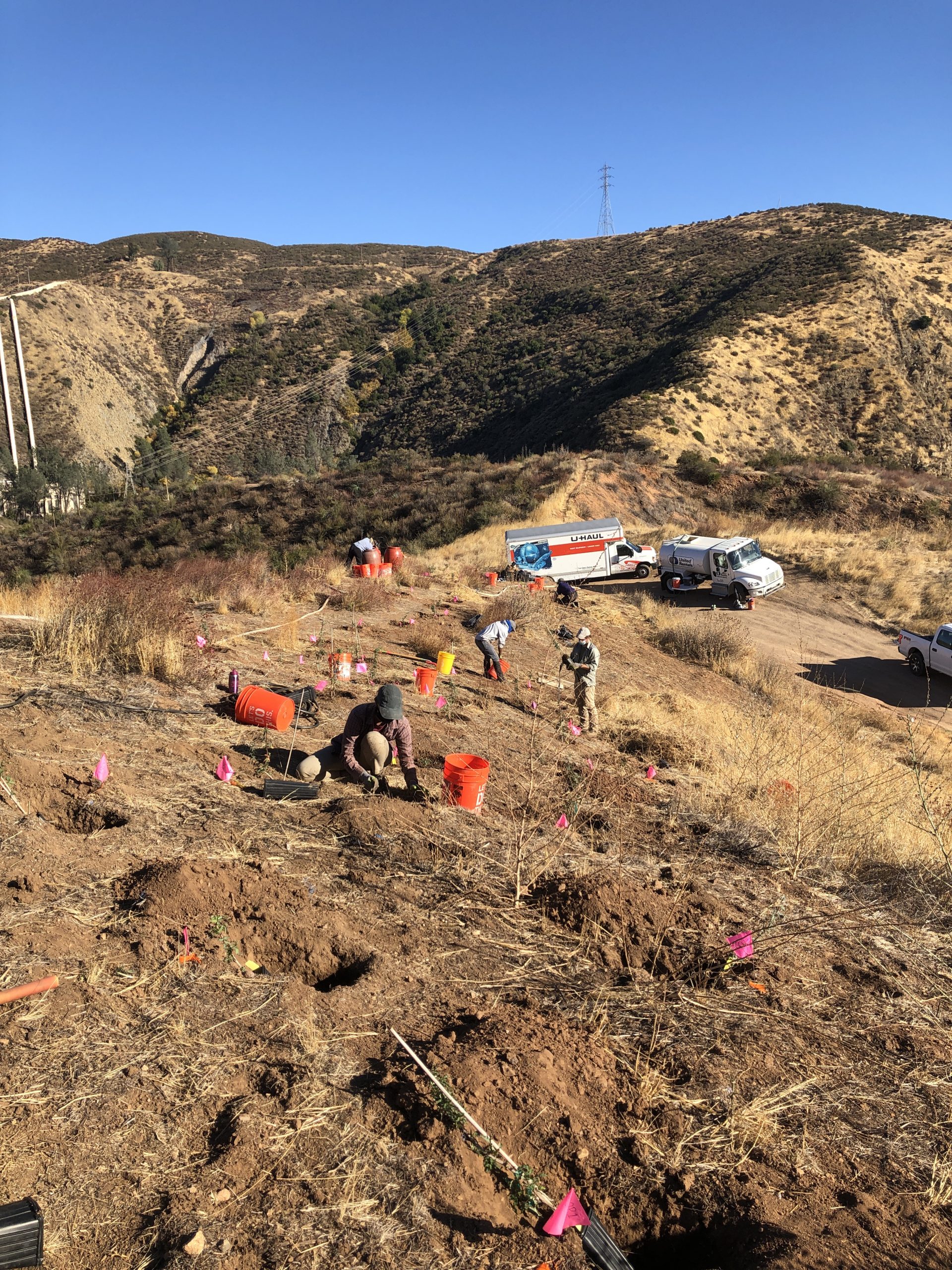 Since 2014, CalBG has worked with the Angeles National Forest to study the species and its potential for reintroduction, including monitoring populations, collecting seed from wild individuals, propagation trials, and genetic studies of the species. Prior to conducting their plantings, ex situ research helped prepare the team and their partners for a more successful reintroduction. In preparation for restoration efforts, genetic analysis provided a list of the most genetically distinct mother plants from which seed could be collected and grown out for use in reintroductions. To choose sites for reintroductions, a habitat suitability model was created which showed what sites would be most ideal. The researchers from CalBG added an extra experimental layer to determine efficacy of their model: planting not just in areas designated by model, but also in areas the model found unsuitable. Outplanting of the plants was conducted similarly to other chaparral species in sites not far from mother populations with an impressive 95% success rate. Plantings in sites deemed unsuitable by the model ended up healthy too, allowing the researchers to potentially fine-tune the model with new variables and combinations for future plantings.
Sparse and stressed populations of Nevin's Barberry present a challenge to ex situ observation and reintroduction efforts. Throughout its native range, many individuals of the species are not producing any seed, likely because the populations are too small. For this rare plant, seed is necessary in order for genetic material to be preserved and reintroduced. Vegetative cuttings have a low success rate, and making it very difficult to conserve genetic material from plants in populations which are unable to produce seed. CalBG's reintroduction sites could provide a model for what to do at future sites when these challenges appear and supplement knowledge for Berberis nevinii conservation.
When it comes to rare plant conservation and reintroductions, Naomi Fraga, Director of Conservation Programs at California Botanic Garden, notes how crucial partnerships are to success. For this project, CalBG collaborates with the Angeles National Forest, the American Conservation Experience, Long Beach Conservation Corps, National Fish and Wildlife Foundation, National Forest Foundation, and TreePeople. These collaborations allow the project to flourish and grow, with extra hands in plantings, monitoring, and funding. Nevin's Barberry being a hardy and typical chaparral plant allows for easier partnership in caring for plantings – the species has established horticultural procedures and survives well in gardens.
Future directions for this species would see conservation attention given to small and stressed native extant populations. In Lopez Canyon, where one lone individual survives, California Botanic Garden would like to see existing seed used to supplement the extremely small population of one. There are also genetically distinct populations in Riverside County where seed collections can be conducted to supplement ex situ genetic material and reinforce diversity in future reintroductions. Outside of the efforts of California Botanic Garden and their partners, Nevin's Barberry has already seen a natural sort of reintroduction in the Claremont Hills Wilderness Park, where a small population has popped up. This new population near California Botanic Garden's grounds was likely "planted" by birds with seed sourced from CalBG's living garden, evidence of yet another ever-present partnership in conservation.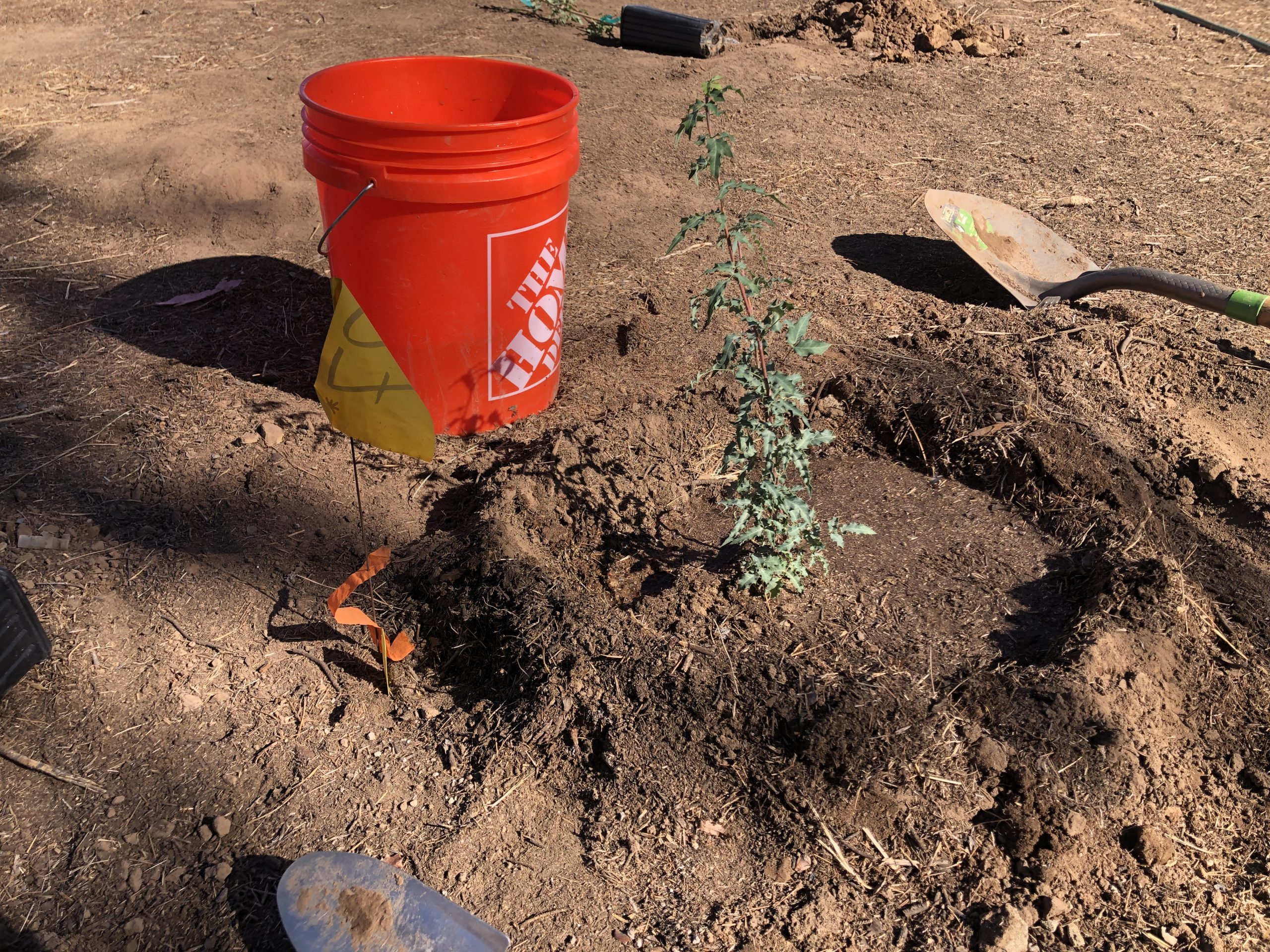 Atlanta Botanical Garden
Best Practices Enhance Atlanta Botanical Garden's Legacy Work with Mountain Bogs
Carrie Radcliffe, Conservation Partnerships Manager
The Atlanta Botanical Garden's Southeastern Center for Conservation staff work to monitor and restore some of the most imperiled plants and habitats of the southeastern United States. Prior to initiating restoration, Center scientists conduct rigorous research to identify optimal targets and assess the benefits for rare plant species. The Center's conservation horticultural team then supports ecological restoration through augmentation or reintroduction of appropriate material. Field ecologists track survivorship and support ongoing management and recovery efforts. Some of these methods can be traced back to our early work, while others are more recently being implemented to support and enhance legacy projects.
Background photo: Outplanting mountain purple pitcher plants at a protected site with suitable habitat within the native range with Carrie Radcliffe. Photo by Madison Ohmen.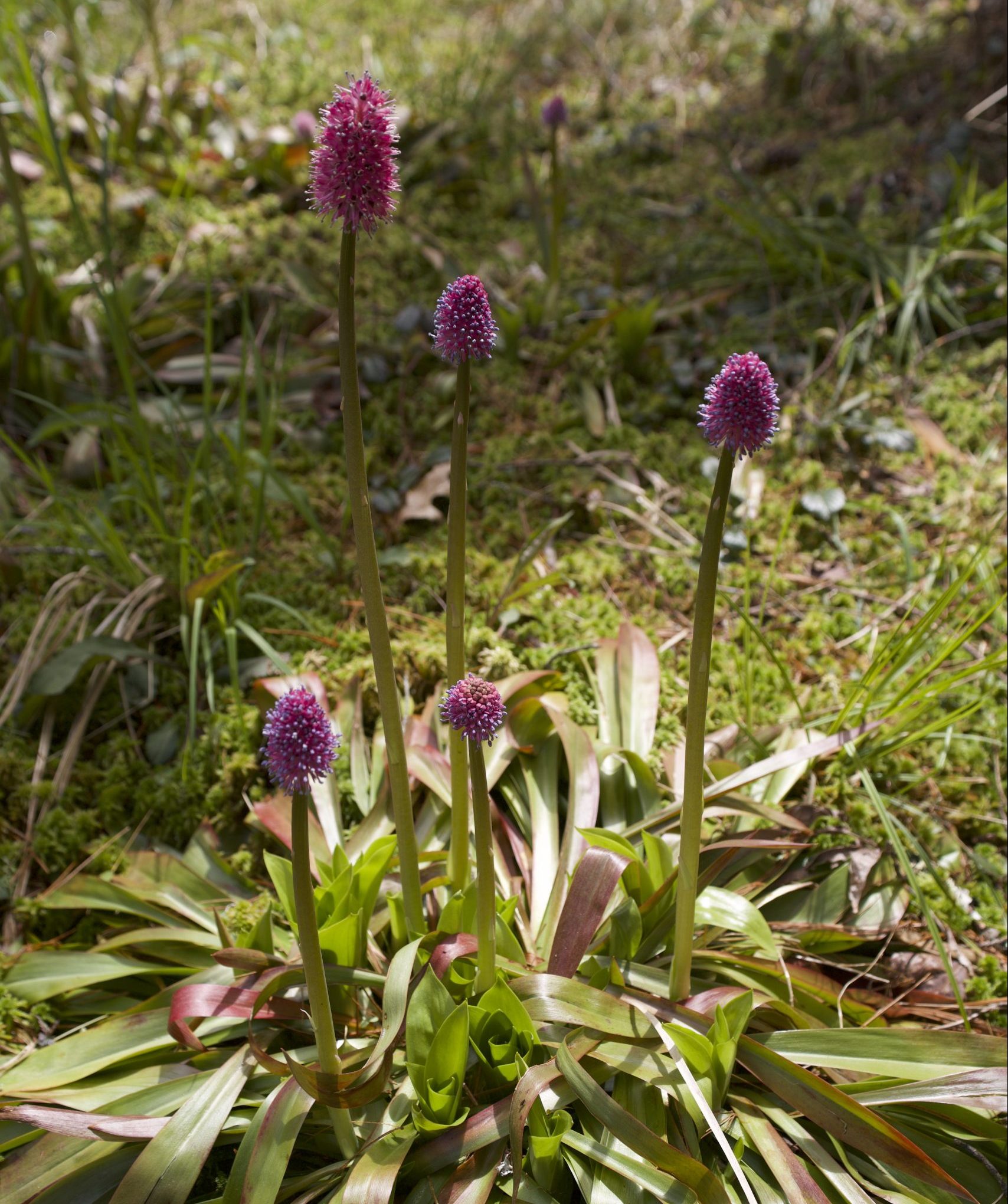 Georgia's mountain bogs are early successional communities that support a variety of imperiled organisms. These include the federally endangered swamp pink (Helonias bullata), as well as the state-listed purple pitcher plant (Sarracenia purpurea var. montana). Relatively few high-quality sites remain in Georgia, but a high proportion of those are found on public land. An essential part of our conservation work has included propagation of rare plants from wild populations and reintroduction of this material into suitable habitat, as well as routine habitat maintenance and monitoring. ABG also leads the coordination of annual meetings to review accomplishments, set goals, coordinate work, and share data. Our current focus includes monitoring and remediation efforts following disturbance from feral hogs (Sus scropha) and exclusion to prevent additional damage; maternal line seed collection and banking; conducting and planning genetic research; and habitat management assessments and planning.
The first attempts at rare plant reintroduction in Georgia's mountain bogs involved safeguarding swamp pink and mountain purple pitcher plants. These taxa are wild at only two locations, including a remote site on the Chattahoochee National Forest containing only the pitcher plant and a privately-owned bog that once supported both species but has lost ecological integrity following severe hydrologic alteration. Reintroduction into suitable habitat on protected lands has been conducted with the goal of creating experimental populations and spreading the risk of extirpation among multiple sites.
More than 500 individual mountain purple pitcher plants have been used to establish 7 experimental sites since 1997. Recruitment has been documented at 5 of those sites. The original wild population has been augmented with more than 200 additional individuals since 1995. Fruit set, the first known from Georgia in decades, was documented there in 1999. In 2000, the first seedlings were noted. A 2013 census indicated multiple generations of plants, flowering recruits, and over 400 total individuals. A 10-year site assessment and population inventory in the fall of 2023 will inform the first maternal line seed collection for this species in Georgia. This material will be banked and could be used for future augmentation and reintroduction work, guided by the results of a population genetics study currently underway at ABG for this species.
Similar safeguarding efforts have established new populations of swamp pink at 4 protected bogs. Since 1997 over 400 individuals have been returned to the wild—most in the experimental sites. The first flowering of this species in a created population (2010) and the resultant seedlings (2011) represented the first documented seedling recruitment of this species in Georgia. There are now multiple generations of this species in multiple sites on protected and appropriately managed land, which was the ultimate goal. More recent outplantings have been individually tagged. ABG began maternal line seed and leaf sample collections for swamp pink in 2020, and this material has also been added to ABG's Conservation Seed Bank and DNA Biorepository, respectively.
Cooperative management has been the key to successful establishment and independent reproduction in both wild and experimental sites. Management activities have included manual and mechanical removal of woody vegetation in ecotones (transition zones) between the wetland and upland habitats, invasive exotic plant treatment, prescribed fire, and exclusion of invasive hogs. These activities have been critical in preventing damage to sensitive sites, reducing competition, and decreasing shading and evapotranspiration to maintain integrity, sunlight, and moisture. Vegetative growth, flowering, seed production, and seedling recruitment have increased for both swamp pink and purple mountain pitcher plant following management events. These collaborative efforts likewise support the state listed Southern bog turtle (Glyptemys muhlenbergii), which also relies on captive rearing to supplement and reinforce the limited number of fragmented populations remaining. These examples illustrate how reintroducing rare plants can have complementary benefits to other species and that reintroduction itself is not sufficient—ongoing site management is required to successfully reestablish and maintain thriving in situ populations.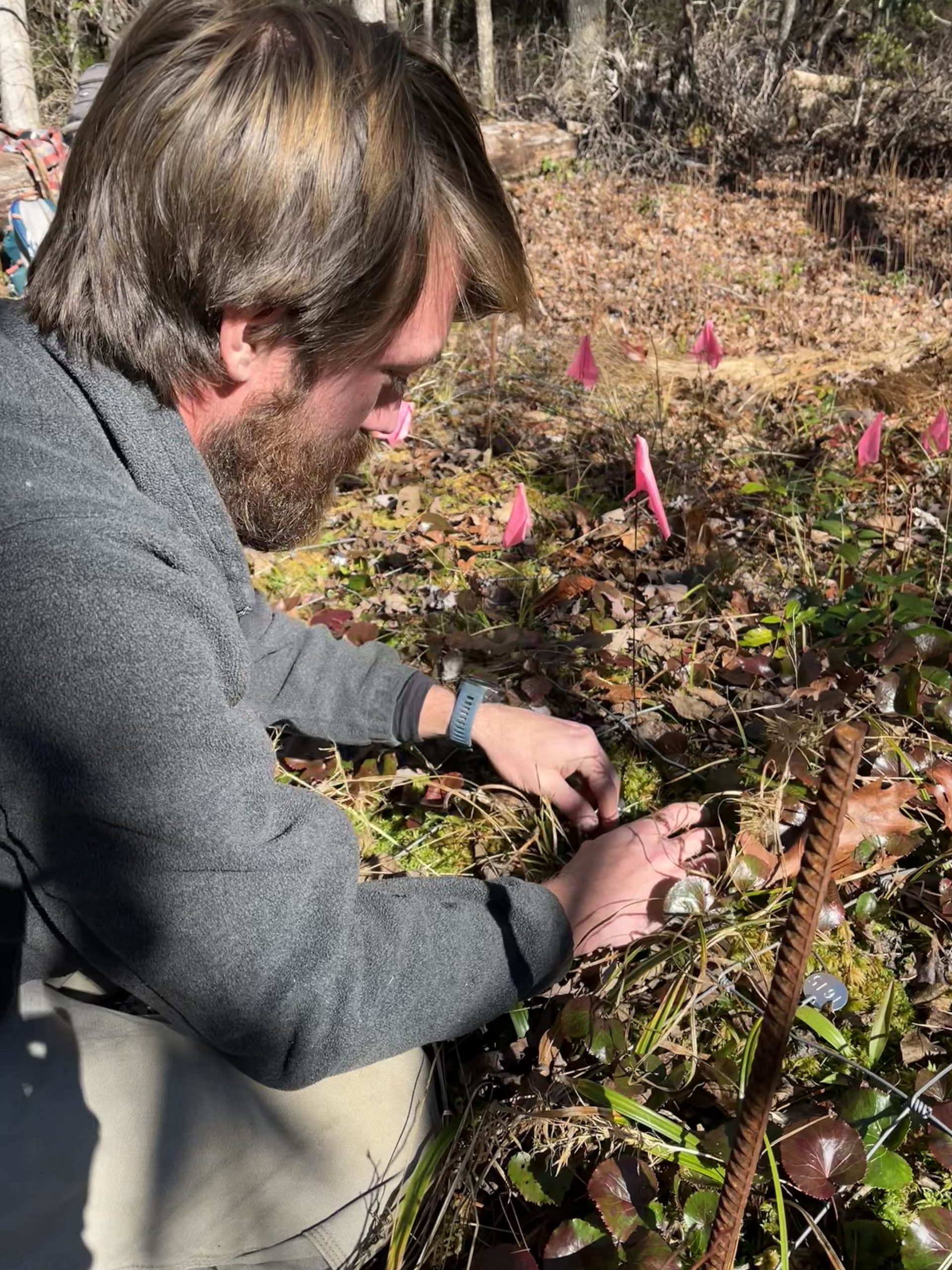 ABG maintains a database on behalf of GPCA that houses information on rare plant conservation activities. This provides a central repository to track ex situ collections, in situ augmentations/reintroductions, monitoring data and survivorship analysis, and collaborative management actions for priority species. This system was developed using the suite of mountain bog species and sites and has been essential in coordination and evaluation of key actions for collaborative projects. The success of these efforts are serving as models of success for the Bog Learning Network(BLN) and the Southeastern Plant Conservation Alliance (SE PCA). Applying and updating the Center for Plant Conservation's Best Practices Guidelines helps to ensure the survival of these species and their habitats in the wild, while documenting successes and steps to improve outcomes helps to refine best practices and promotes their importance and use in other networks.
Conservation Champion
Dr. Sarah Dalrymple
Reader in Conservation Ecology, Biological and Environmental Sciences, Liverpool John Moores University
April's Conservation Champion, Dr. Sarah Dalrymple of Liverpool John Moore's University has made many contributions to our shared mission to Save Plants through her work focused on European rare plant translocations. Her research on the impacts of climate change on conservation actions like reintroductions helps us to innovate new ways to effectively safeguard rare plant species, and her enthusiasm and advocacy for rare plants in inspiring. As Sarah states, "If you can enthuse others with your love of plants, you're helping to grow our community of plant people and that's a crucial first step in making sure we protect them in the future."
Background photo: Sarah and her colleague, Tim Lane, with a students at a glacial moraine in Iceland. Photo courtesy of Sarah Dalrymple.
When did you first fall in love with plants?
My first memories of plants are from our garden and particularly a silver birch at the front of our house when I was really young. Birch are still my favorite trees, and my Ph.D. was on a hemiparasitic species of upland birch woodlands. Both my grandmas really loved their gardens so visits involved deadheading snapdragons, collecting seeds and sitting in the big beech tree. I was always very interested in the environment and being a bit of a geek, I read my grandpa's copy of Pearsall's Mountains and Moorlands as a teenager during a school holiday. The book is quite old-fashioned and often contained whole paragraphs that were basically lists of wild plants, but I remember wishing that I knew what all the plants looked like.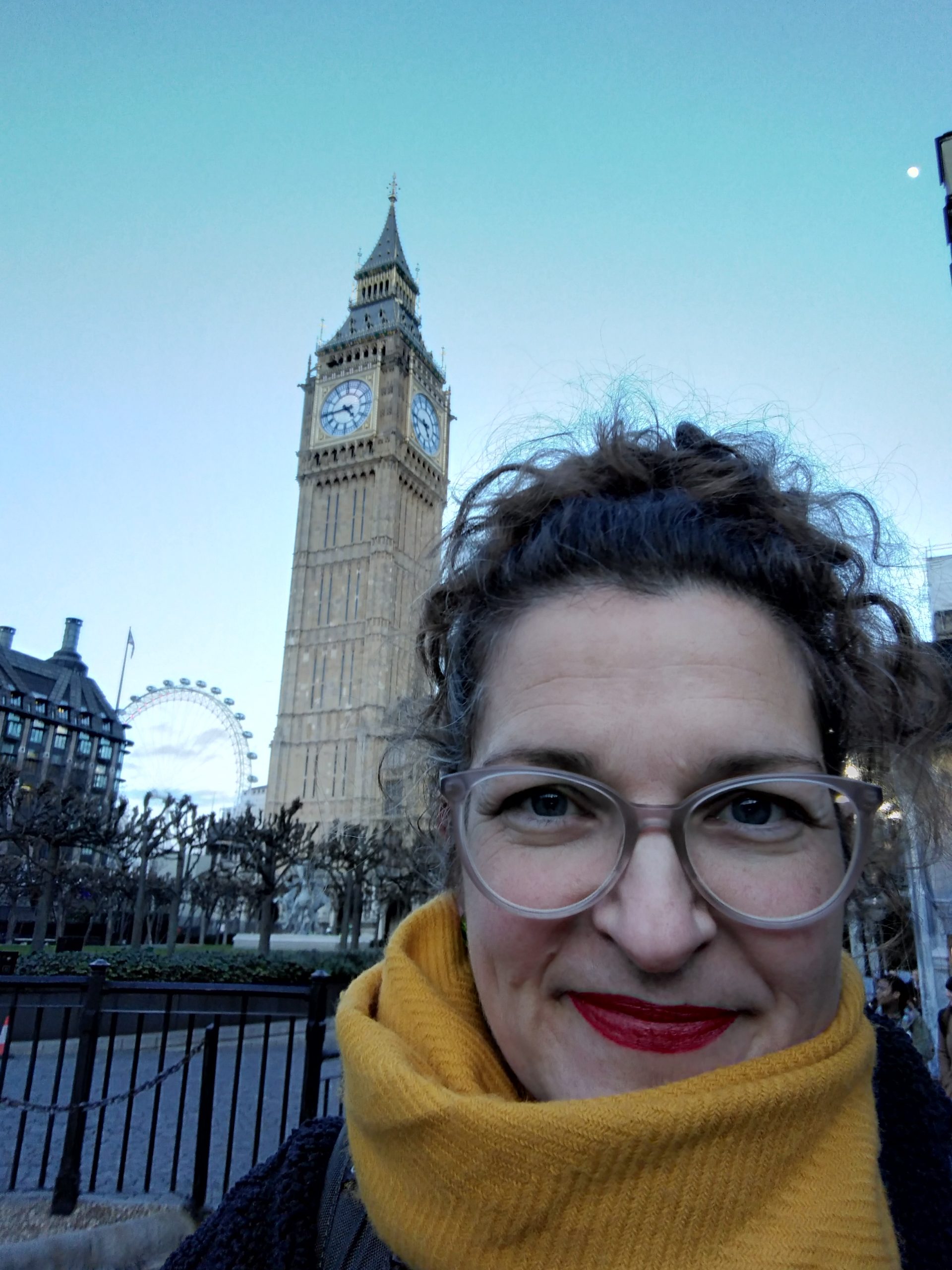 What was your career path to conservation and Liverpool John Moores University (LJMU)?
I had eco-warrior aspirations to chain myself to trees in protest at their felling for road-building projects, but my mum suggested I could go to university instead. After a very happy four years studying BSc Environmental Science at Bradford University, I went to the University of Aberdeen to complete my Ph.D. in what used to be the Botany Department and then become a Teaching Fellow there. Cut to 17 years later, and I'm now Reader in Conservation Ecology at LJMU.
In your experience, what are some of the pressing conservation needs impacting rare and native plants both in Europe and globally?  
Sounds obvious, but climate change is of course, our biggest threat. That's not just because of the impact it will have on plants—some of the research I've done has shown that it will alter the effectiveness of conservation action such as reintroductions, and there's a growing body of evidence to show that protected areas may decline in terms of plant diversity too. That means that our options for protecting threatened plants are becoming more limited and we'll have to be more innovative in the future if we want to stop the extinction crisis.
I'm currently working on the IUCN Red List Extinct in the Wild species that includes 80 or so plants and animals. These are our most threatened species on the planet being confined to botanic gardens, seed banks and zoos, sometimes in very small collections.  Many of these species might have patches of former habitat that we could translocate them to, but climate change may have rendered these unsuitable and they are so rare that it's difficult to evaluate the suitability of sites as recipients of translocated individuals.
As a conservation community we definitely need to be more ambitious and forward-thinking in how we work within the challenges of a changing climate. This might mean moving plants to new areas, being more creative and inclusive in how we work with community groups, and even blurring the boundaries between what we recognize as native and non-native. As my friend Ólafur Pétursson says, we have to learn to roll with the punches—climate change is going to hit us very hard.
Please describe some of your work with plant translocations. What successes or challenges have you encountered in your work?
My very first attempt at reintroductions could not be called a resounding success! Three out of six attempts at reintroducing small cow-wheat (Melampyrum sylvaticum) failed within a few years. Luckily, we set the reintroductions up as an experimental trial so that meant that it was possible to untangle the things that had gone wrong. It turned out that the climate conditions at the failed reintroduction sites were too warm and dry, and that put me on the path to understanding climate impacts on reintroductions—I'm still working on this today.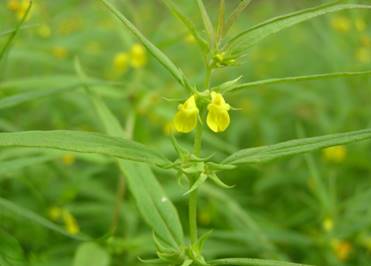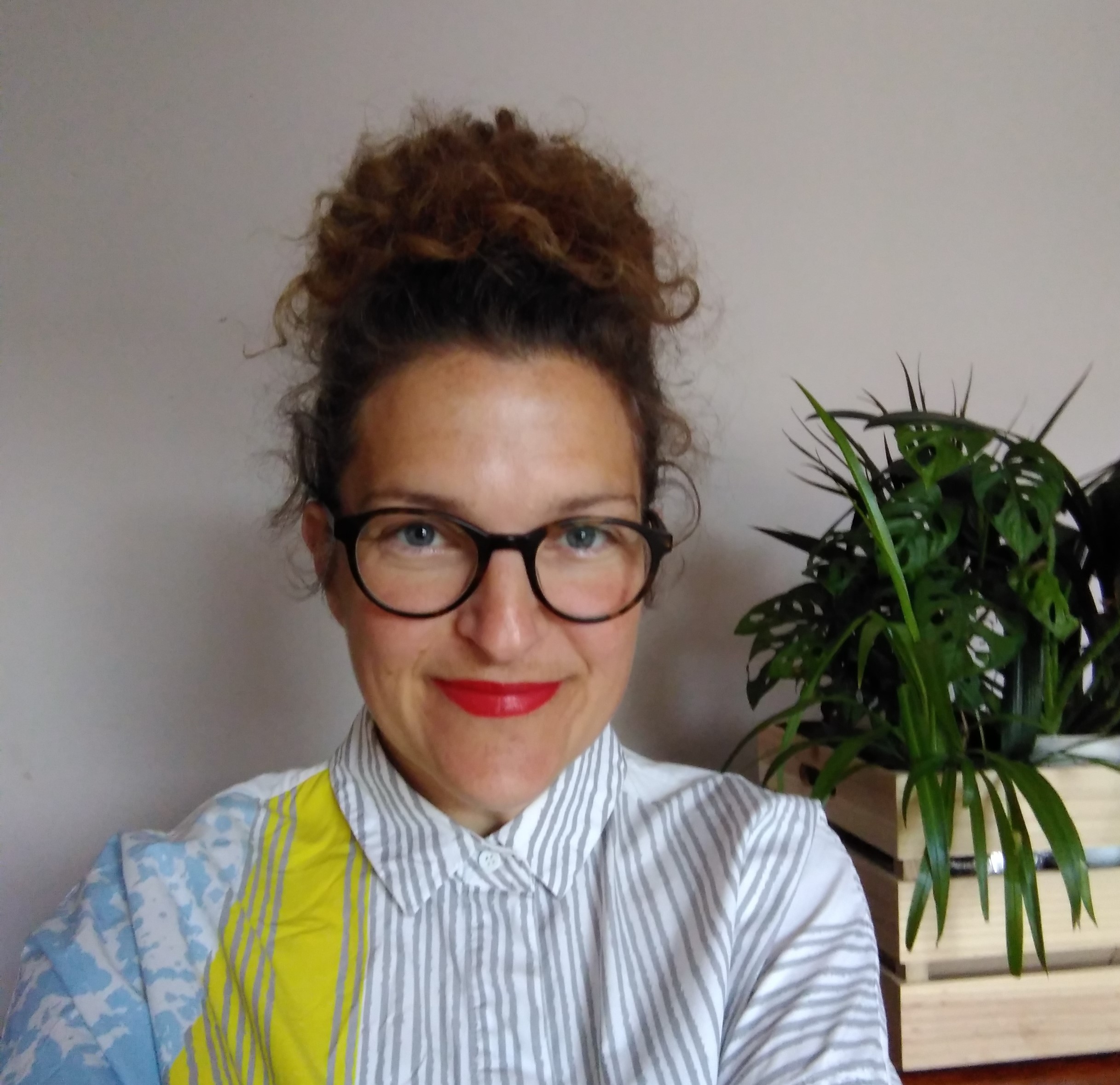 Why is it important to synthesize and make accessible reintroduction data for conservationists, such as what CPC is doing with the newly re-launched Reintroduction Database?
There are lots of good reasons for sharing information and data and the re-launch of the CPC Reintroduction Database is a very important contribution. Conservation is by necessity, a site- or species- based endeavor but that means that it's hard for individuals to see where their actions fit into the big picture and learn from others. I'm a member of a government-initiated task force for species reintroductions in England and I'm trying to push for us to have something like the CPC database on a national level.
From a research point of view, my students and I must have spent many months trawling the scientific literature and conservation reports for examples of reintroductions that we can include in our various studies on translocation success and climate change.  It would be great to think that future researchers would have better databases because this means that the research findings can be more responsive to the needs of conservationists. I'm also involved in an online repository for data and publications called Applied Ecology Resources—allows practitioners and researchers alike to publish valuable information on conservation practice without the same barriers to publication that the typical journals place on contributors. I urge all the CPC folk to take a look!
What has surprised you about working with and learning more about rare plants?
I get surprised at myself—I just find them so beautiful and never tire of looking at plants. I saw my first purple toothwort (Lathraea clandestine) just last week—it's a non-native parasitic Orobanchaceae with these amazing clusters of purple flowers apparently growing from these regular rows of 'teeth.' My students were quite taken aback by my enthusiasm for these weird-looking plants!
What advice would you give to those who wish to learn more about how they can help save imperiled plant species?
Find your tribe! And I don't mean Rhinanthaea (botany joke for you there). I mean to say that you should join local botany groups or volunteer at your local botanic garden or even start your own group if you don't have one near you. In the UK, I'm a member of the fantastic Botanical Society of Britain and Ireland and it's brilliant to be amongst like-minded people. The first barrier to plant conservation is the lack of awareness of plants in the first place. If you can enthuse others with your love of plants, you're helping to grow our community of plant people and that's a crucial first step in making sure we protect them in the future.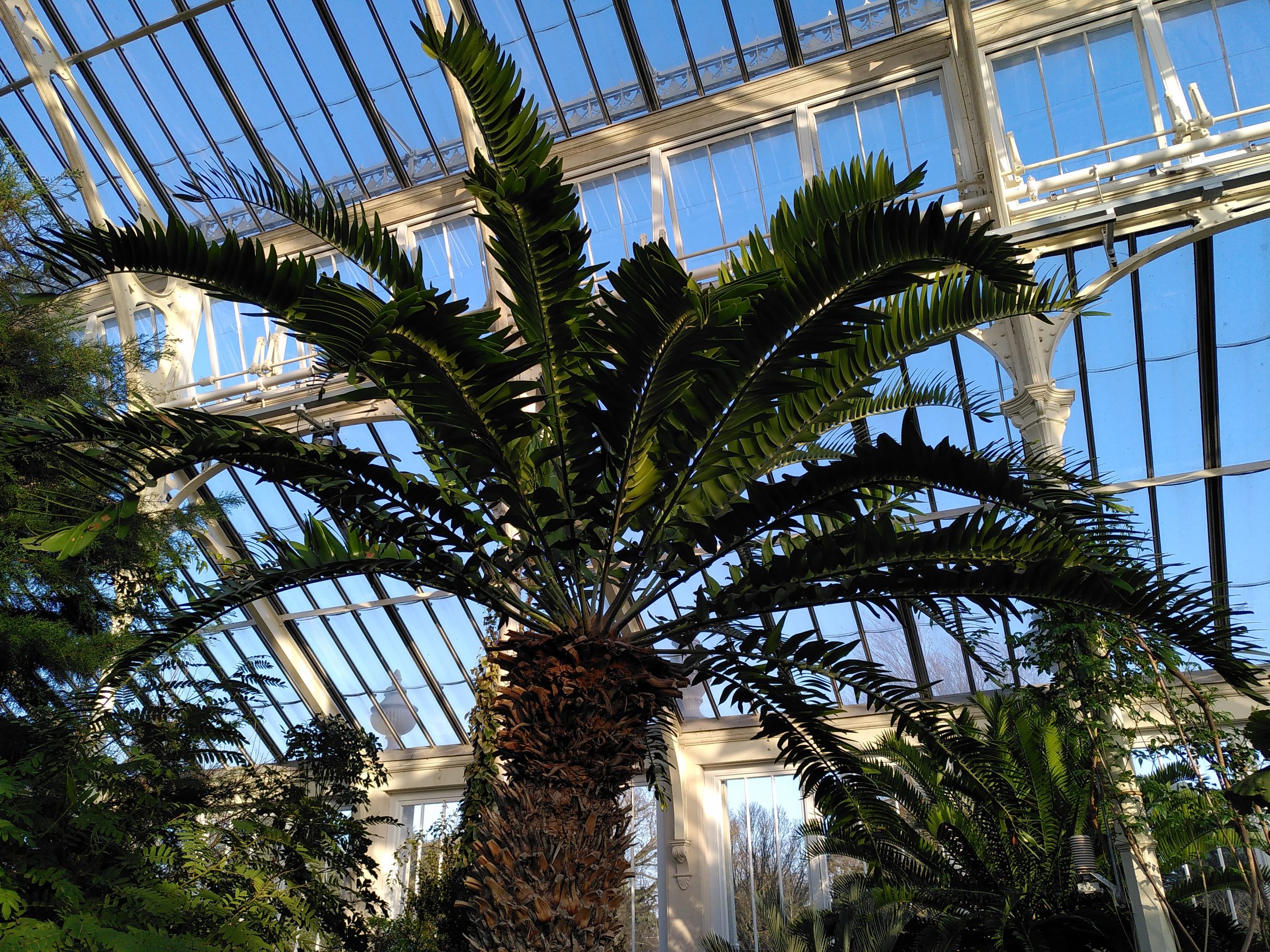 National Collection Spotlight: Torrey Pine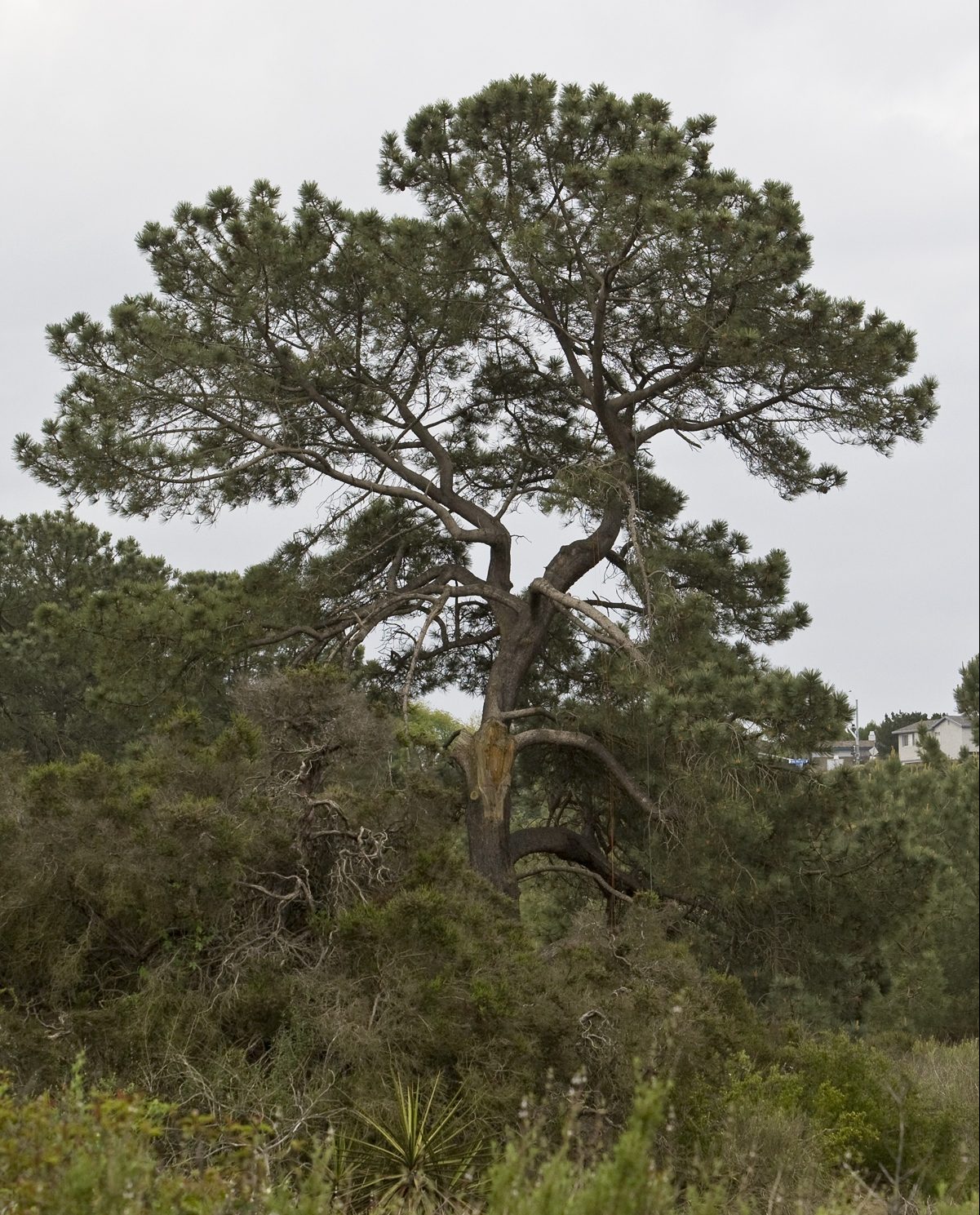 Torrey Pine (Pinus torreyana ssp. torreyana) is a critically imperiled subspecies endemic to San Diego county. Most wild individuals of this subspecies live in the Torrey Pines State Reserve, a coastal nature reserve protecting the tree's habitat. Trees which occur outside of the reserve, especially on private property, are at constant risk of habitat loss with development, while bark beetles have caused great decline in the remaining population within the reserve.
Experimental reintroduction efforts are underway to determine the best way to restore numbers of this tree in the wild. These efforts are led by the San Diego Zoo Wildlife Alliance, a CPC Participating Institution, alongside the CPC National Office, U.S. Forest Service, and California State Parks. Outplantings have been conducted in January 2021, February 2022, and January 2023. Plots explore three treatment types: existing Torrey Pines forest, areas of recent Torrey Pines dieback, and areas in the reserve that have not been recently occupied by adult Torrey Pines. Seedling mortality and growth as well as existing adult Torrey Pines are monitored semi-annually for this project.
Learn more about conservation actions taken for Torrey Pine on its National Collection Plant Profile, and help support critical conservation work for this species with a Plant Sponsorship.
As Seen on CPC's Rare Plant Academy: How to Conduct a Plant Reintroduction with the Help of Volunteers
Having an extra hand can make all the difference when conducting an outplanting for a reintroduction. How can you make sure volunteers are well-prepared for the planting and keep them engaged for future work? In this Rare Plant Academy video written by Seana Walsh of National Tropical Botanic Garden, learn some ways you can plan ahead for volunteer-assisted reintroductions. As well as planning for the hands-on work of the reintroduction, Seana shares some tips and tricks for making sure volunteers feel included and appreciated, helping to secure help for future work and interest in conservation. Check out the "reintroduction" tag on the Rare Plant Academy Video Library to watch many more videos and learn more reintroductions!
Register for the 2023 National Meeting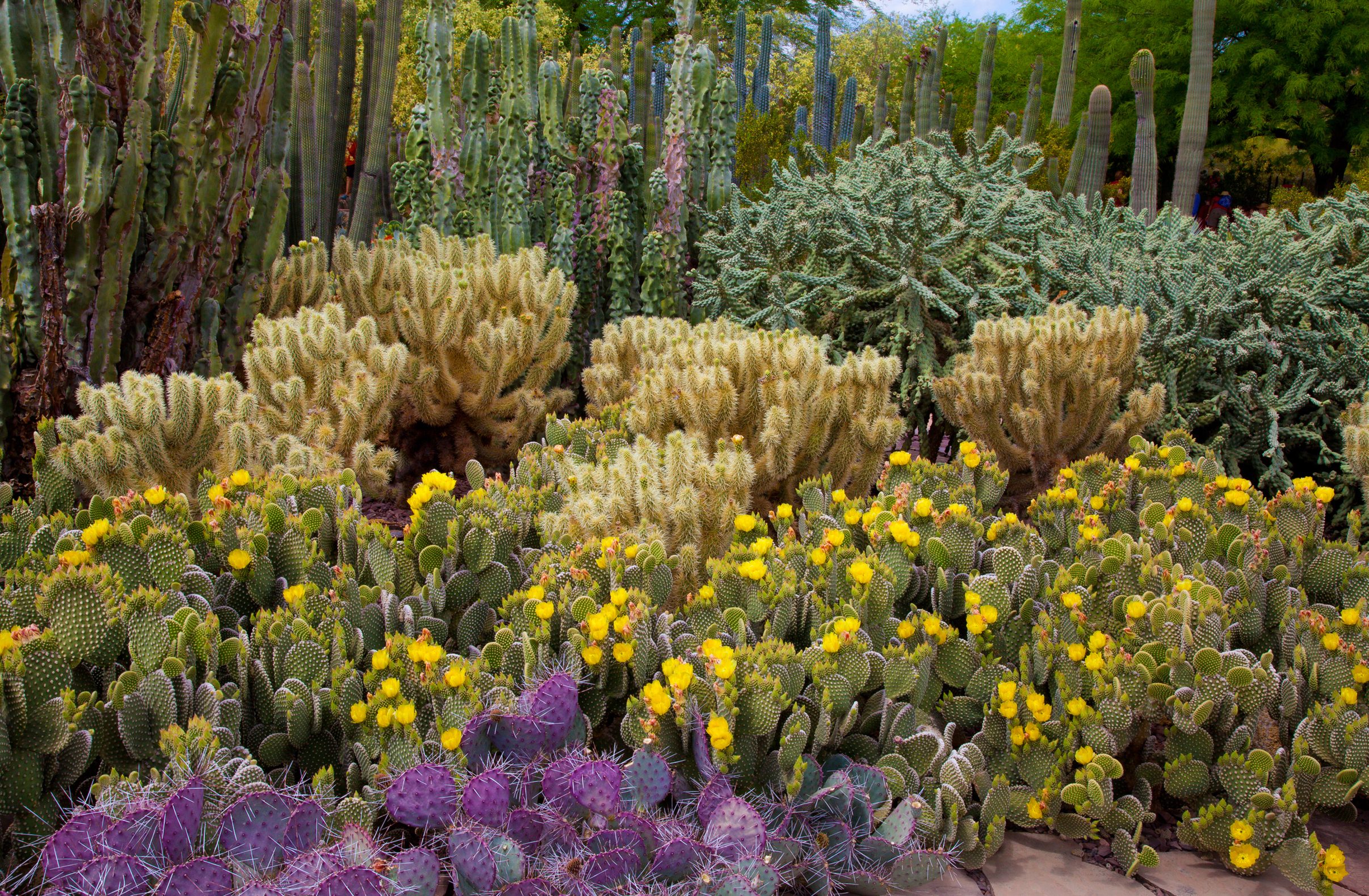 Register now for the 2023 CPC National Meeting taking place May 4-6! Back by popular demand, this year's meeting will feature a hybrid format, with both in-person and online presentation sessions highlighting the theme of "On the Horizon: Looking to the Future of Plant Conservation." In-person sessions will be held at Desert Botanical Garden which offers 55 acres of gardens and trails for you to explore and immerse yourself in the beauty of the desert. In-person sessions will be live streamed and recorded for later viewing on the conference platform. Virtual attendees will also have access to pre-recorded presentation content and virtual breakout sessions.
Presentation sessions will include updates from the CPC National Office on network-wide initiatives, plus lightning talks from CPC network partners on plant conservation research, accomplishments and challenges, and future initiatives. We welcome both Institutional and Individual Conservation Partners to submit abstracts for presentation sessions highlighting this year's theme of "On the Horizon: Looking to the Future of Plant Conservation." We encourage our contributors to consider presentation proposals that spotlight new conservation projects and research; ways your institution is visioning the field of plant conservation, goals, and outcomes in the future; or topics that otherwise adhere to the theme.
The last day for in-person registration is April 15. Register today!
Get Updates
Don't miss out on current events and updates. Get content instantly by signing up for our newsletters.
Sign Up Today!