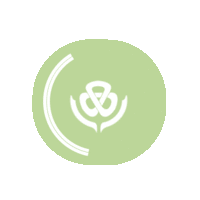 Find Rare Plants Near You

Endangered Plants Need Our Help
Across North America there are over 4,000 rare and native plants in danger of becoming extinct. The Center for Plant Conservation harnesses the collective knowledge and expertise of our network of plant conservationists and botanical gardens to safeguard these imperiled plant species to ensure they thrive for generations to come. Search the CPC National Collection to discover which rare plants can be found in your area, and view plant profiles to learn more about these beautiful, endangered plants.
What is the CPC National Collection?
The Center for Plant Conservation maintains a collection of more than 2,000 of America's most endangered native plants through its network of world class botanical gardens in "ex situ" collections including seed banks, nurseries, and garden displays. This living collection is a critical conservation resource for some of the rarest plants in the world, serving as an emergency backup in the event a species becomes extinct or no longer reproduces in the wild. Learn more.
What is a Plant Sponsorship?
To offset some of the expenses of collecting, growing, and researching endangered plant species in the National Collection, the Center for Plant Conservation created the Plant Sponsorship Program to provide Participating Institutions responsible for a named species stable funding for the long-term work. A sponsorship does not cover all the expenses, but it provides significant help and stability, and has a critical and lasting impact on plant conservation efforts. Learn more.

DOWNLOAD