Overview
Virtual sessions
May 6th & 7th, 2021
We are delighted to invite you to the 2021 Center for Plant Conservation National Meeting. For the safety of our network, the CPC National Meeting will be held virtually again in 2021. This year's meeting will focus on reconnecting with our network and sharing plant conservation successes from the past two years, those achievements we have made despite considerable adversity. As we see the light at the end of the COVID-19 tunnel, now is the time to build plans toward a collaborative future in plant conservation research.
Presentation sessions will include updates from the CPC National Office on network wide initiatives and lightning talks from CPC network partners on plant conservation research, accomplishments, and challenges. Working sessions will engage the network. We wish to gather network input for CPC policy paper on the threat of climate change to rare plants. We will ask the network to beta-test our IMLS-funded plant conservation education platform, CPC Rare Plant Academy. Back by popular demand, we will hold our second annual National Meeting Photo Contest, and we will introduce a new communication tool contest. We are looking forward to seeing you there!
This year, CPC's Board of Trustees meeting will take place the Friday following the CPC National Meeting on May 14th, 2021. 
Registration & Key Due Dates

April 9, 2021
Registration for Oral & Poster Presenters due April 9th
Presentation Guidelines

April 30, 2021
Registration for all attendees closes April 30th. Admission Fee is $25 for CPC PI's and $50 for non-members
Register

May 6th & 7th, 2021
Virtual sessions will be held starting Thursday, May 6th and end that Friday on May 7th.
Agenda Overview
Highlights
2021 CPC National Meeting
Keynote Speaker
Peggy Olwell
Plant Conservation and Restoration Program Lead, Bureau of Land Management
Peggy Olwell is the Plant Conservation & Restoration Program Lead for the National Office of Bureau of Land Management. Peggy built the BLM's nationally recognized Native Seed Program, which promotes the development and use of native plants in habitat conservation and restoration projects. She was instrumental in developing the Plant Conservation Alliance in 1994, a partnership of 12 federal government agencies and over 400 state and private organizations. She has served as chair of the PCA Federal Committee and led the effort on the 2015 National Seed Strategy. Peggy is Vice Chair of the IUCN SSC North American Red List Authority. Recently, Peggy co-authored the Springer book Seeds of Restoration Success: Wild Lands and Plant Diversity in the U.S. and was named a conservation Trailblazer in the Department of Interior's 2020 Natural Resources Conservation Association Awards.
Peggy has a distinguished history with the CPC network. She worked at the CPC National Office during the early 1990s, and she has provided critical support to CPC through her positions with BLM, National Park Service, and US Fish and Wildlife Service. Most recently, Peggy championed the BLM-CPC collaboration on the upcoming Applied Plant Conservation Online Course modules, which will serve to train a new generation of plant conservationists.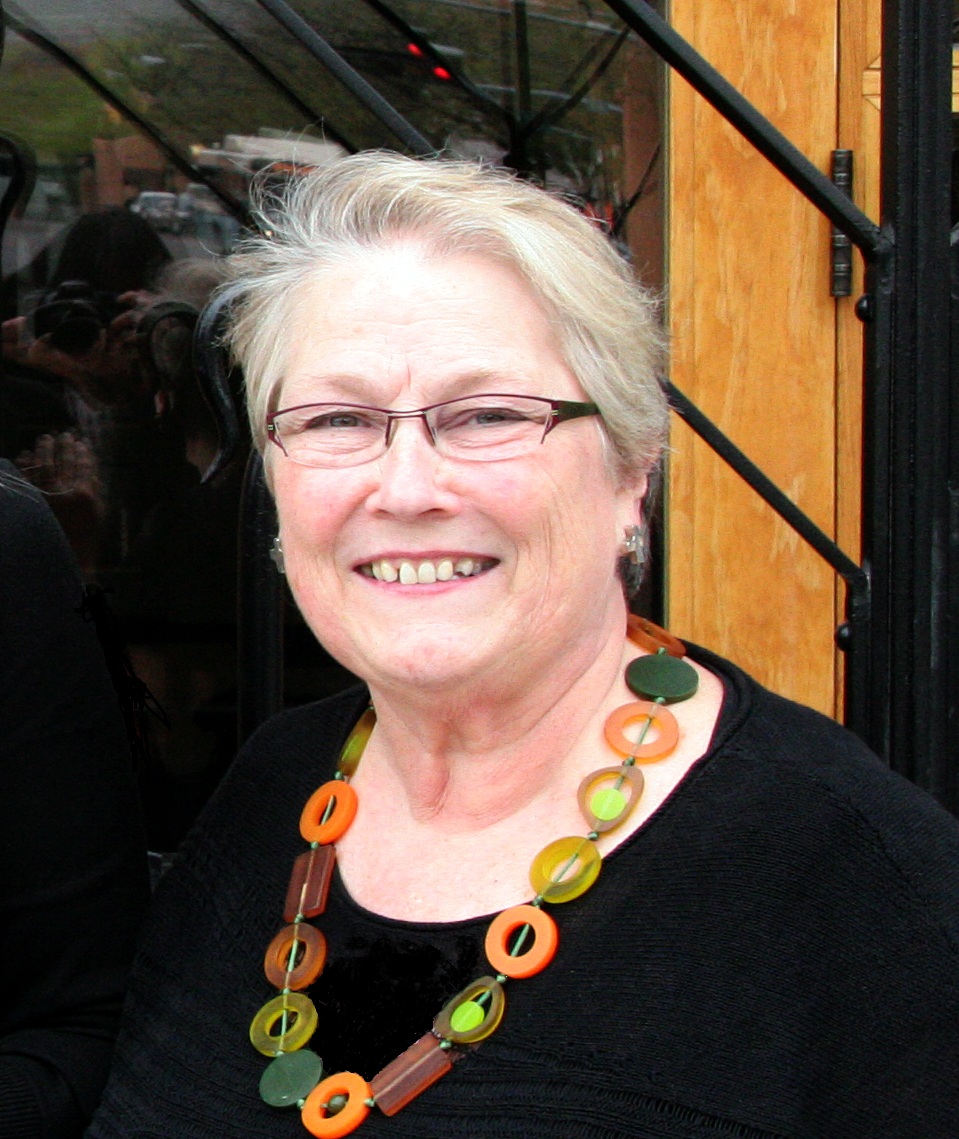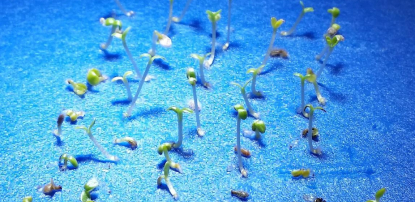 State of the CPC: Updates about Network Initiatives
The CPC network is busy! Learn about the exciting developments within the CPC network in the last year including our new strategic plan, the kick off of our IMLS-funded seed longevity project, the development of our BLM-funded Applied Plant Conservation Online Modules, and our new website, which offers improvements to our National Collection Database and CPC Rare Plant Academy learning platform.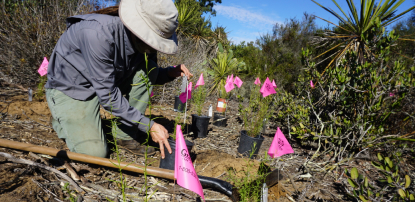 Dozens of Rare Plant Conservation Stories
We invite each of our Participating Institutions to share updates about their conservation research with the network through 5-min pre-recorded oral presentations. We can't wait to hear about the achievements in rare plant conservation our partners have made despite the considerable challenges of the past 18 months.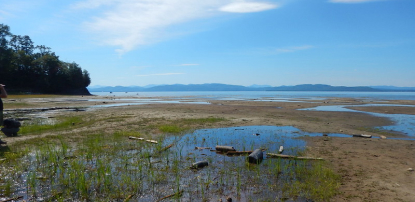 Climate Change Advocacy Panel & Breakout Groups
Lindsay Marshall, chair of the CPC Board of Trustees advocacy committee, will moderate a climate change panel consisting of leading experts in conservation policy. Conference participants will then form small breakout groups to discuss specific impacts climate change has on rare plants including drought, sea level rise, fire, human migration and more. Feedback from these discussions will be used to craft CPC's position paper on climate change.
2020 Photo Contest Winner
Background photo: Emma Neigel from Atlanta Botanical Garden took home first prize in the photo contest with her spooky photo featuring two carnivores: white topped pitcher plants (Sarracenia leucophylla) and spiders.
Win Prizes in Our Photo and Conservation Update Contest!
In 2020, we held our first ever CPC National Meeting photo contest, and it was a smashing success. We received over 200 images of rare plants and saw dozens of inspiring photos of COVID-era conservation work. At our 2021 meeting, we will expand this contest to include both photos and "conservation updates," which will serve to beta-test our CPC Rare Plant Academy posting tool. Contest details to come in the weeks leading up to the conference, but there will be cash prizes for the first, second, and third place winners in both categories.
Two Day Meeting Agenda
May 6th 2020 (Pacific)
Conference Welcome + Orientation: Katie Heineman
State of the CPC: Joyce Maschinski
Keynote Address + Live Q&A: Peggy Olwell
Climate Advocacy Panel + Live Q&A
Climate Advocacy Breakout Groups
Oral Session One + Live Q&A
Oral Session Two + Live Q&A
May 7th 2020 (Pacific)
Welcome from the CPC Board: Dr. Barbara Millen
CPC Communication & Development Update: Maureen Wilmot
CPC Rare Plant Academy Beta-Testing
Oral Session Three + Live Q&A
Oral Session Four + Live Q&A
Oral Session Five + Live Q&A
Announce Photo & Conservation Update Contest Winner
Who to Contact
For agenda, presentations, videos details, contact
Katie Heineman, Ph.D.
Vice President of Conservation and Science
Email Katie
Participating Institutions
Presentations
BEFORE April 9, 2021, we ask Conservation Officers and Network Partners to submit abstracts with their registration form. We will have to limit oral presentations to ONE per institution.
Presentation Content
We invite one representative per CPC Participating Institution to contribute a 5-minute pre-recorded video update about the rare plant conservation programs or research at their institution. Given the need for our network to reconnect, we have relaxed content directives in place for the past few years, which have focused on generating content in support of our Best Practices on CPC Rare Plant Academy. As always, we love to hear conservation stories – both successes and challenges, especially when a rare plant species is the star of the show. With your permission, we will catalogue these videos through our CPC Rare Plant Academy platform as an educational resource.
Presentation Format
Please self record your oral presentations using the software of your choosing. You will receive instructions in mid-April regarding upload instructions to the Whova Conference Platform.
If possible, please use head phone or air pod microphones when recording your presentations to maximize audio quality of presentations. Avoid settings with loud ambient background noise (labs with autoclaves, etc.) Good audio quality makes your recorded presentations more enjoyable and allows CPC to reuse your valuable information for educational purposes.
Options include:
Posters
If you would like to highlight the work of multiple members of your institution or multiple projects, you may give one or more poster presentation(s) in addition to an oral presentation.
Ready To Get Started?
Click the button below to register for our conference! If you have an questions, feel free to let us know at info@saveplants.org.
Register