CPC is deeply grateful to its dedicated Board of Trustees who make its important work possible.

Dr. Barbara Millen (Westwood, MA) - Chair
Chairman of the Boston Nutrition Foundation and President of Millennium Prevention, Inc. Chairman of the 2015 U.S. Dietary Guidelines Expert Advisory Committee, and Advisor to the 2015-2020 U.S. Dietary Guidelines. Former Professor of Family Medicine at the Boston University School of Medicine, Founding Chairman of the Graduate Programs in Medical Nutrition Sciences, and Director of Nutrition Research at the Framingham Heart Study. Trustee of the Emerald Necklace Conservancy (Boston), the Massachusetts Horticultural Society, the Westport (MA) Land Trust (managed by the Trustees of Reservation), former Chair and Member-at-Large of the Boston Committee of the Garden Club of America, and Life Trustee of the Isabella Stewart Gardner Museum (Boston).  Recipient of the Natural Lands Trust (PA) Award in Conservation and the Elaine Monsen Award of the Academy of Nutrition and Dietetics Foundation for a global body of research literature.
---

Damon E. Waitt, Ph.D. (Chapel Hill, North Carolina) - Interim President & CEO
Dr. Damon Waitt is Director of the North Carolina Botanical Garden and Professor of the Practice in Biology at the University of North Carolina at Chapel Hill. As Director, Damon has broad responsibility for overall leadership and management of the North Carolina Botanical Garden and for ensuring that the Garden fulfills its mission to inspire understanding, appreciation, and conservation of plants and to advance a sustainable relationship between people and nature. Damon came to the North Carolina Botanical Garden from the Lady Bird Wildflower Center in Austin, Texas where he served as Senior Director and Botanist from 2001-2015. Damon has served on the Invasive Species Advisory Committee of the National Invasive Species Council, as President of the Texas Academy of Science and the Texas Invasive Plant and Pest Council, and as board chair of North Carolina's Plant Conservation Program. Damon holds a Ph.D. in Botany from the University of Texas in Austin, an M.S in Botany from Louisiana State University Baton Rouge and a B.S. in Biology from Tulane University.
---

Dr. Allison Alberts (San Diego, CA) - Vice Chair
Allison served as Chief Conservation and Research Officer at San Diego Zoo Global, where she established a team dedicated to plant conservation and a native plant seed bank. She is Board President of Eden Project USA, serves on the Advisory Board of the Mohamed bin Zayed Species Conservation Fund, and is a Senior Advisor at Ecoleaders LLC. Allison is a member of the IUCN Conservation Planning and Conservation Translocation Specialist Groups and advises the Reverse the Red initiative. She serves on the board of the San Diego Natural History Museum and is a long time member of the California Native Plant Society. In 2015, she was honored with the Athena Pinnacle Award for excellence in recognition, promotion, and mentorship of women in science.
---

Dr. Lucinda McDade (Claremont, CA) - Treasurer
Executive Director of California Botanic Garden since 2013, Lucinda holds a Ph.D. in botany from Duke University. She has been Director of Research at Rancho Santa Ana since 2006 and continues to hold this position in conjunction with her role in leading the Garden as a whole.  Before joining RSABG, Lucinda was Curator of Botany at the Academy of Natural Sciences (Philadelphia), on the faculty at the University of Arizona, and led the science and education programs for the Organization for Tropical Studies. As a research scientist, her focus is on the large plant family Acanthaceae which she has studied most extensively in the Americas, but also in Africa.
---

Ruth Todd Evans, MD (Del Mar, CA) - Secretary
Since retiring from private medical practice in internal medicine and geriatrics, Ruth has been an active and founding member of the Rancho Santa Fe Literary Society and the Rancho Santa Fe Women's Fund, and has served as president of the Rancho Santa Fe Art Guild Board. She has served on the board of a CPC Participating Institution, the San Diego Botanic Garden, chairing a committee that envisioned and created a popular children's garden, Seeds of Wonder. She designed and developed a small organic farm and served on the board of the Rancho Santa Fe Garden Club. She is also an award-winning artist and illustrator and has published two children's books.
---

Mrs. Nancy Banning Doyle (Del Mar, CA) - Trustee
Nancy is a member of the Board of Directors of Voices for Children. She has also served as a teacher for San Diego Juvenile Court and Community Schools, and as a commissioner on the San Diego Juvenile Justice Commission. Her Board experience includes: California CASA; Midland Center for the Arts in Midland, Michigan; Audrey Geisel Cancer Foundation; Green Cancer Center of Scripps Clinic and Research Foundation; Children's Hospital Auxiliary. She was also the President and Founder of Scripps Clinic TSRI Charter Society. Nancy is an avid student of Botanical Illustration and a lifelong gardener. Nancy currently resides in San Diego County.
---

Ms. Geraldine (Bean) Carroll (Delaplane, VA) - Trustee
Bean is an active member of the Fauquier and Loudoun Garden Club in Middleburg, Virginia.  She transferred to that club after being an active member in Garden Guild of Winnetka (GCA) for 25 years.  She is very interested in conservation and garden history and design. She has served as Zone 11 Conservation and NAL chair for GCA and has participated in prairie restoration programs for Winnetka schools. Bean served on the board for Winnetka Historical Society and is currently a non-resident member of the Women's Board of the Chicago Horticultural Society. She has spent many years actively participating in plant conservation and restoration, particularly prairie restoration.  She currently is enjoying planting a new garden at her new home in Virginia.  The emphasis of the garden is plant friendly to pollinators and native to the region. Bean began her career in accounting, and also has a great interest in garden design and photography.
---

Mr. Spencer Crews (Omaha, NE) - Trustee
Executive Director Emeritus-Advisor, Lauritzen Gardens. Spencer holds degrees in Landscape Architecture from Iowa State University, a M.P.A. from University of Missouri at Kansas City and participated in the Longwood Gardens' horticulture training program. He was in private practice as a landscape architect and served as horticulture department chair at East Central College in the St. Louis area. He assisted with the development of Powell Gardens near Kansas City. Most of his career was spent creating and developing Lauritzen Gardens, a new botanical institution for the State of Nebraska. Spencer is happy to have been able to incorporate a plant conservation initiative into Lauritzen Gardens' programming.
---

Mrs. Dana Dirickson (San Francisco, CA) - Trustee
Accomplished in journalism and marketing, she published a newspaper for 10 years and wrote Lenny Bruce's wife's autobiography, "Honey".  She was a Commissioner of the Asian Art Museum of San Francisco and Vice Chair of Quarryhill Botanic Garden.  She is currently Vice President of the Western United States for the International Dendrology Society.  Dana is devoted to urban gardens and is presently serving on the board of the Brooklyn Botanic Garden.
---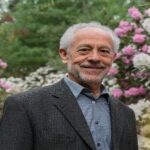 Dr. Christopher P. Dunn (Ithaca, NY) - Trustee
Executive Director, Cornell Botanic Gardens.  Christopher has held leadership positions at The Morton Arboretum, Chicago Botanic Garden, and the Lyon Arboretum (University of Hawaiʻi).  He has served as President of the American Public Gardens Association and initiated the APGA's International Gardens Section.  He is active in international conservation organizations, including Botanic Gardens Conservation International and the International Union for the Conservation of Nature (IUCN).  He currently serves on the board of Terralingua (an NGO dedicated to conserving the world's biological and cultural diversity) and is Chair of the IUCN National Committee for the USA.
---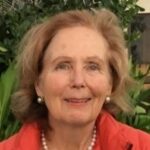 Mrs. Diana Fish (Carmel, CA) - Trustee
Diana has an MA in Asian Art History and is a member of The Garden Club of America where she has been active in the Horticulture Committee and the Conservation and NAL Committees. Recommended by Emeritus Trustee Shirley Meneice, she is deeply interested in plant conservation and gardening. Diana lives on a ranch where she is involved in restoration of her native coastal prairie.
---

Mr. Andrew (Andy) S. Love, Jr. (St. Louis, MO) - Trustee
Mr. Love was Chairman, Co-CEO and a principal owner of Love Savings Holding Company prior to the merger of it and its subsidiaries, Heartland Bank and Love Funding Corporation, with Midland States Bancorp.  He is currently Chairman and Co-CEO of Hallmark Investment Corporation and a manager of its subsidiary, Allegro Senior Living, LLC.   Mr. Love has over 40 years of experience in real estate and finance and was a partner at the St. Louis law firm of Bryan, Cave, McPheeters, and McRoberts. He has served as a board member of many charitable organizations, including the St. Louis Symphony Society, St. Louis Country Day School, St. Louis Repertory Theatre, the Missouri Chapter of the Nature Conservancy, Webster University, the Edward K. Love Conservation Foundation and the Martha Love Symington Charitable Foundation / Love Family Charitable Trust.  Mr. Love received an A.B. degree from Harvard College and an LL.B. degree from the Harvard Law School.
---

Alison Luckman (Hailey, ID) - Trustee
Alison is a homemaker, living in Hailey Idaho. She was born, raised and lived in Los Angeles until her early forties. While in Los Angeles she was chairman of the Bel Air Garden Club and participated in a myriad of charitable organizations. Since being in Idaho she has served on the board of the Sun Valley Music Festival and maintains an interest in several local philanthropies. Her hobbies include hiking the local mountains and maintaining her home landscape and vegetable gardens.
---

Ms. Janine Luke (New York, NY) - Trustee
Graduate of Radcliffe College and has served on their board. Currently she is serving as the president of Silbanc Properties, a real estate investment company. Janine previously served as Director of the investment firms Shepherd Management Corporation and Windrove Service Corporation and currently serves on the boards of numerous organizations including Freer and Sackler Galleries (Smithsonian), Charleston Library Society, American Friends of Shanghai Museum, and the Master Drawings Association of the Morgan Library.
---

Mrs. Lindsay W. Marshall (Keswick, Virginia) - Trustee
Lindsay graduated from UNC with a degree in Education and obtained a graduate degree from University of Pennsylvania in Physical Therapy. For 25 years she practiced in hospitals as well as adjunct faculty member of University of Maryland School of Physical Therapy. Currently she is an active member of Garden Club of America (GCA) Cherokee Garden Club in Atlanta, Georgia and is a corresponding member of the GCA St. Georges Garden Club in Baltimore, Maryland and of the GCA Albemarle Garden Club in Charlottesville, Virginia. Having served two years as Chairman of the GCA National Affairs and Legislation Committee (NAL), she is presently a member of the GCA Board of Associates. In addition to her roles in GCA, she is a past board member of Park Pride Atlanta, a current member of the Board of Advisors of M.C. Carlos Museum of Emory University, and an executive Board member of Martha Jefferson Hospital Foundation in Virginia.  Lindsay is a passionate advocate for positive action on current environmental issues.  Conservation advocacy on the national and local levels is her personal mission and interest.
---

Scot Medbury (Somona County, CA) - Trustee
Scot is executive director of the Sonoma Botanical Garden in Northern California, and is
president emeritus of Brooklyn Botanic Garden. Scot has been involved in the curation,
cultivation, and interpretation of botanical collections for more than 40 years, having held
appointments at gardens in California, New York, Washington state, Hawaii, Great Britain and
New Zealand. In addition to CPC, Scot serves on the governing councils of Botanic Gardens
Conservation International – US and the International Dendrology Society, and is an advisor to four American
public gardens.
---

Clark Mitchell (New York, NY) - Trustee
Clark Mitchell is a director of the BAND Foundation, the primary focus of which is biodiversity conservation. Grassland ecosystems have become one of Clark's key focuses in his work with the foundation. In 2016, he helped to create the Southeastern Grasslands Initiative, a nonprofit that is addressing the loss of native grassland plant communities across the southeastern United States. He currently serves on the group's steering committee. On Long Island, he has helped secure a multiyear grant from the BAND Foundation to expand the conservation footprint of the Friends of Hempstead Plains, a group that manages rare tracts of remnant tallgrass prairie. He has also secured grants for the Nature Conservancy of Mongolia and the Plant Extinction Prevention Program. Clark lives in New York City, where he serves on the board of the Natural Areas Conservancy, a nonprofit that manages NYC's wild spaces for biodiversity health and human recreation.
---

Nancy Ylvisaker (St. Louis, MO) - Trustee
Nancy worked in finance in NYC for 17 years, first at JP Morgan as an investment banker and then President of its Community Development Corporation (CDC), and then at Merrill Lynch as the head of its CDC. Moving home to St. Louis in 2001, she served as President of historic Bellefontaine Cemetery & Arboretum, a Level II arboretum and public educator on the NRHP. She also headed Bellefontaine's community development affiliate. Nancy is the board chair for The Nature Conservancy in Missouri, and on other boards including the Danforth Plant Science Center Leadership Council, the Harris World Ecology Center, Missouri Botanical Garden Conservation Mission Council and the Garden Club of America Finance Committee. She has a BA in Philosophy from Brown and an MBA from Yale.
---