National Collection Spotlight: Torrey Pine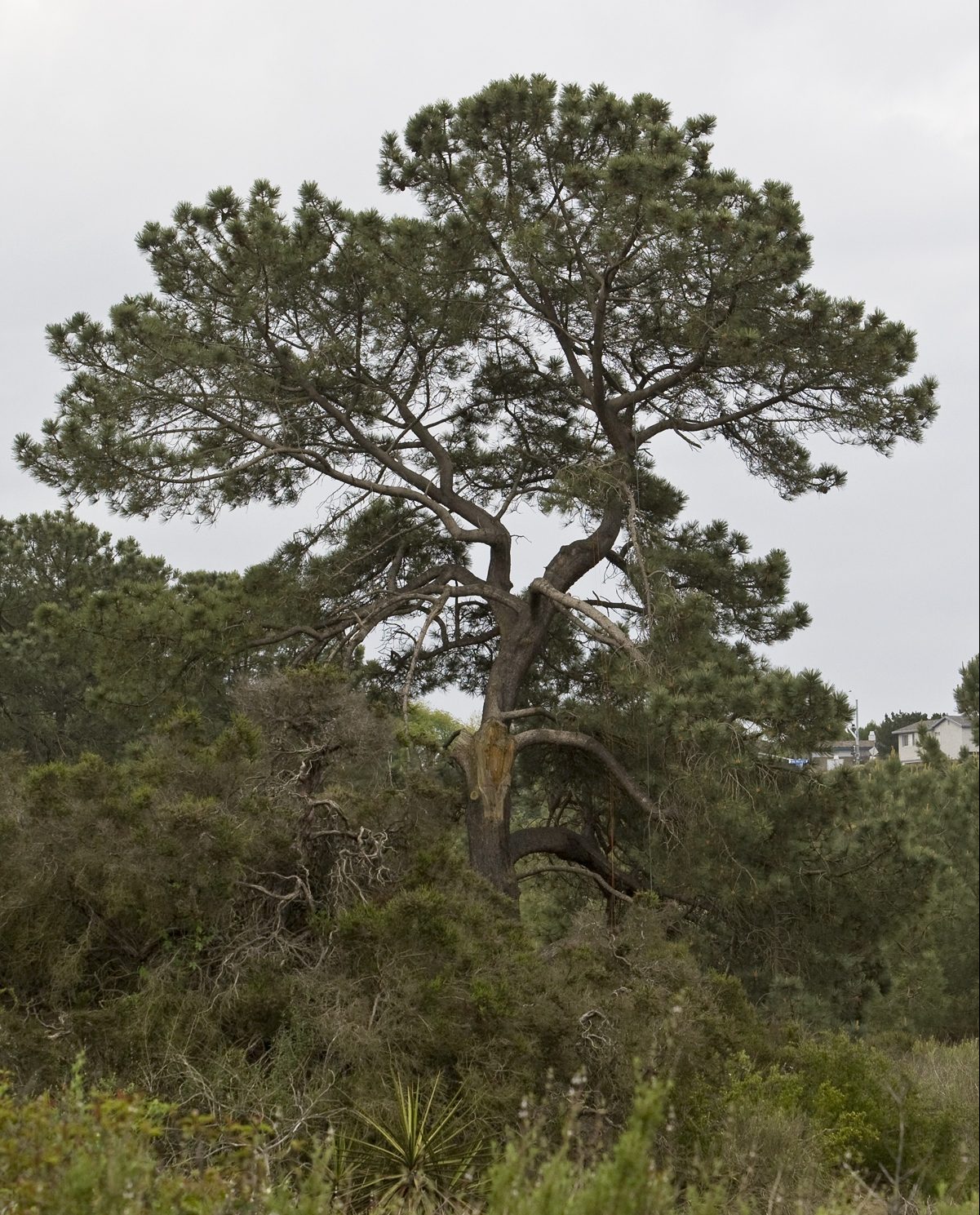 Torrey Pine (Pinus torreyana ssp. torreyana) is a critically imperiled subspecies endemic to San Diego county. Most wild individuals of this subspecies live in the Torrey Pines State Reserve, a coastal nature reserve protecting the tree's habitat. Trees which occur outside of the reserve, especially on private property, are at constant risk of habitat loss with development, while bark beetles have caused great decline in the remaining population within the reserve.
Experimental reintroduction efforts are underway to determine the best way to restore numbers of this tree in the wild. These efforts are led by the San Diego Zoo Wildlife Alliance, a CPC Participating Institution, alongside the CPC National Office, U.S. Forest Service, and California State Parks. Outplantings have been conducted in January 2021, February 2022, and January 2023. Plots explore three treatment types: existing Torrey Pines forest, areas of recent Torrey Pines dieback, and areas in the reserve that have not been recently occupied by adult Torrey Pines. Seedling mortality and growth as well as existing adult Torrey Pines are monitored semi-annually for this project.
Learn more about conservation actions taken for Torrey Pine on its National Collection Plant Profile, and help support critical conservation work for this species with a Plant Sponsorship.