Save Plants
Center for Plant Conservation
January News 2022
As a hotspot for biodiversity, Florida has a rich flora that spans diverse habitats, from long-leaf pine forests and scrubby flatwoods to freshwater marshes and tropical hardwood hammocks.  The state list of native plants with greatest need for conservation efforts includes 448 endangered and 118 threatened plants, and our conservation partners within the state believe there may be more plants needing protection. Many of these are endemic or only known from the state. Others are at the northern edge of tropical plants that arrived from the Caribbean, or the southern edge of temperate plants that came down from northern states.
Working with generous donors and our Participating Institutions, who have conserved some of Florida's rarest plant species, CPC launched Florida Plant Rescue. This initiative, like California Plant Rescue, has a goal of securing all of Florida's rare plants in ex situ collections within the next 5 years. These collections provide a resource for resilient response to natural disaster, safeguard rare species from extinction, and preserve Florida's natural heritage that supports its tourism base. To secure all the rare plants of the state, we will be working with partners to build support and raise funds. In this issue of Save Plants, learn about the initiative, the beautiful plants that will benefit, and the people who are helping bring this effort to life.
We hope you enjoy this year's first issue of Save Plants, and we look forward to sharing our network's incredible plant conservation stories with you throughout 2022. In February, we'll offer new insights into CPC's long-running Plant Sponsorship program and invite you to share your love for plants all month long.
Wishing you a Happy New Year,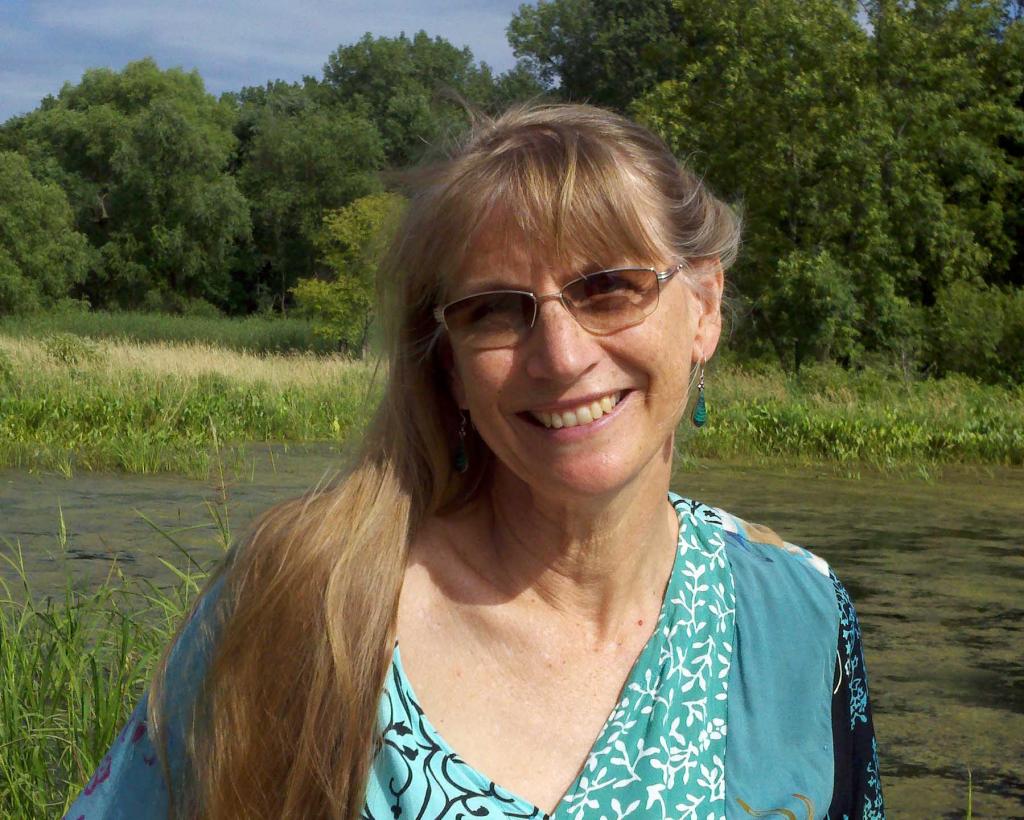 Joyce Maschinski
CPC President & CEO
Florida Plant Rescue: FLPR Makes a Splash with Florida Rare Plant Collections
The Spanish bestowed the name La Florida on the region later known as the state of Florida, in acknowledgement of the verdant landscape and many flowers, or flores. The name was apt: Florida supports one of the highest levels of plant diversity in the country, with 3038 native species. Unfortunately, 14% of these plants are at a high risk of extinction. Climate change is particularly concerning in Florida, where hurricanes, sea level rise, and increasing temperatures threaten rare plant populations already constrained by urban development. These threats do not loom in the future, but are being felt today.
Photo: Calopogon multiflorus. Photo Credit: Jared Franklin, Naples Botanic Garden.
Saving seeds, spores, or other plant tissues in conservation collections at botanical gardens is the primary means by which these species can be safeguarded against extinction. CPC members have been working in Florida for decades and have the facilities and knowledge to make these collections and in fact, hold ex situ collections of 147 of Florida's rare plant species. Yet,over 160 plant species in Florida are considered globally rare and are not currently secured in conservation collections.
To ensure the rarest plants in the state find their way into ex situ collections, CPC has brought together the Participating Institutions that have made conservation collections in Florida to form the Florida Plant Rescue (FLPR) initiative. With funding by generous donations from two private donors and the BAND Foundation. CPC hired Hanna Rosner-Katz to coordinate the FLPR, to establish a shared collections database, and to facilitate future seed collections. The group already has the capacity to collect, process, and store a variety of sensitive taxa safely for generations and is poised to hit the ground running on this statewide seed collection initiative.
The first official FLPR meeting occurred in December 2021, but the initiative began to take shape well before. A year ago, the group began evaluating which of Florida's many rare plants should be prioritized for collections. As a result, four members took on contracts with CPC to make collections of some key target species. The first of these collections were secured in the summer and fall of 2021, adding several never-before-banked species to the regional seed banks.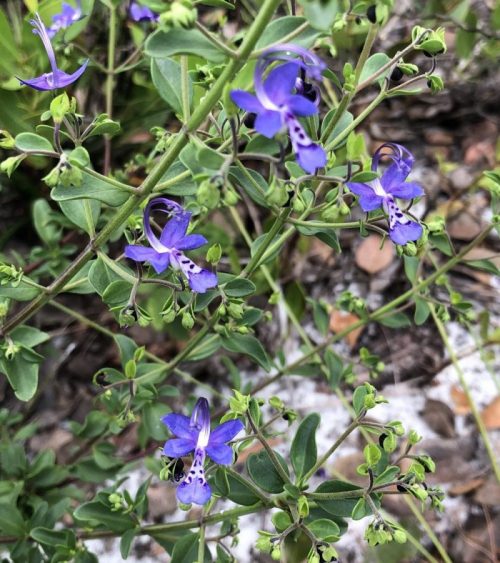 The project will ramp up in 2022, with more collections funded.  Member will contribute their data to a new database. Working together, FLPR institutions will be able to botanize across the famously long state gather at the April 2022 Florida Rare Plant Task Force Meeting, jointly fundraise, and secure more of Florida's unique plants against future challenges. The project and its initial successes bode well for the flora of Florida!
The Plants
The plants benefiting from FLPR's efforts in 2021 include some real showstoppers.
The white flowers of Pineland blackanthers (Melanthera parvifolia) develop in clusters arranged like a starburst. New florets emerge from the center and push the older ones to the margins. In the fall of 2021, Fairchild Tropical Botanic Garden was able to add Pineland blackanthers to the National Collection. Found on the endangered pine rockland habitat, this herbaceous plant was doing well on a piece of habitat that is maintained by Zoo Miami and had undergone a prescribed burn two years earlier. Because the seeds ripen continuously over a period of months, the Fairchild team used drawstring organza bags to capture seed that ripened between their trips.
Florida scrub blue curls (Trichostema suffrutescens), found in the Florida scrub, does in fact have startling blue flowers with a bit of curl to their petals. Bok Tower Gardens staff successfully made the first seed collection of this species from Lake Wales Ridge. Though initial scouting of the site only located a few plants, a later visit when the plants were in full bloom revealed a suitable population for seed collection. Timing is crucial for monitoring and identification! To estimate the timing of fruiting, the team observed a closer, smaller population that was easy to monitor. Differences in locations proved larger than anticipated, with the target population setting seed earlier than its closer counterpart. Fortunately, the team didn't wait for their reference population, and had decided to check on the target population – and secure bags to the plants to capture seed – just in time!
The Members
A long-time memberof CPC, Bok Tower Gardens hosts 64 of Florida's rarest plant species as part of the CPC National Collection. They care forliving material and send seeds for long-term storage to NLGRP.
Fairchild Tropical Botanic Garden
Since the early 1990s, the Fairchild Tropical Botanic Garden's (FTBG) Conservation Team has worked to safeguard germplasm of the Miami region's rare plants and maintain a seed bank for long-term storage.
One of CPC's newest Participating Institutions, the Florida Native Plant Society is engaged in rare plant conservation projects throughout the state. They are experienced at seed banking and work with partners to collect and safeguard Florida torreya seeds and cuttings.
Selby's primary focus is on the research and conservation of epiphytes or "air plants" (including orchids, bromeliads, ferns, and gesneriads); while also providing bayfront sanctuaries that aim to connect the public with Florida's natural heritage and history.
Montgomery's mission focuses on tropical plants, with an emphasis on palms and cycads. Its Seed Bank has put significant research resources into improving the genetic representation and maintenance of ex situcollections.
Naples Botanical Garden works with local, state and federal organizations to conserve Southwest Florida's native flora, both in the Garden and in native habitat. The Garden also documents plants throughout the Caribbean and Latin America. In previous seed collection work, the team collaborated with partners to collect seeds from local bay trees.
Based in Florida's neighbor state of Georgia, Atlanta Botanical Garden's Conservation Seed Bank focuses on the collection and preservation of germplasm of imperiled plant species ranging from the southeastern United States to the Caribbean and Ecuador.
We are also pleased to be working with two important database network partners, Florida Natural Areas Inventory and the Institute for Regional Conservation.
Long-term Conservation Efforts for the Endangered Key Tree Cactus
By Jennifer Possley, South Florida Conservation Program Manager of Fairchild Tropical Botanic Garden, and Joyce Maschinski, President & CEO of the Center for Plant Conservation
"What are you doing to help the Key Tree Cactus? They are dying!"  The urgent question from USFWS Biologist Phillip Hughes, calling from the National Key Deer Refuge, stunned me. We had visited the Key Tree Cactus in 2002 when Joyce first arrived in Florida, four years prior to this call. Many of the plants looked fine at that time, but clearly things had changed for the worse. Between 2004 and 2006, South Florida had suffered from eight intense hurricanes. As a newcomer to Florida, Joyce knew hurricanes were a natural disturbance that rare plants faced — but these storms presented extremes that even shocked the long-term residents!
Photo: These seed-grown plants in Fairchild's nursery are about 2 years old and are thriving in full sun. Photo by Jennifer Possley.
As a CPC Participating Institution, we knew that the Plant Conservation Team at Fairchild Tropical Botanic Garden had to do something quickly. We began by re-visiting the populations in the Refuge with Phillip, to see for ourselves the damage he noted. We immediately found a puzzle. Plants had suffered great mortality on the west side of a road that bisects the Key Tree Cactus habitat, while on the east side — less than 1 mile away — they fared better. Why? And were the plants faring better in other parts of the Florida Keys?
To search for answers, we secured funding from U.S. Fish and Wildlife Service and the Florida Department of Agriculture and Consumer Services, hired some good field botanists, and solicited collaboration from our cactus-expert CPC partners at the Desert Botanical Garden. The team then set out to tackle the mystery of what was causing high mortality in the Refuge, and to identify any differences in comparison to other populations.
Over the next decade, we monitored populations across the Upper, Middle and Lower Keys and conducted experimental tests to learn what we needed to do to help the Key Tree Cactus survive. We discovered that soil salinity was higher where plants died, yet elevation was slightly higher too. It made sense that salinity could affect survival, but how might elevation be playing a role?
Our follow up research turned out to be challenging. We addressed the salinity question in a controlled greenhouse study. Our results showed that plants from an Upper Keys mother tolerated salt much better than plants from a Lower Keys mother, where we had observed high mortality.  This suggested that there could be some individuals with enough salt tolerance to benefit Key Tree Cactus in the future.
To test plant establishment under different environmental conditions, we conducted a series of reintroductions into varying microsites. We hypothesized that survival would vary with elevation and openness of the canopy.  In 2012, we reintroduced 36 plants into low-elevation hammock (a habitat type dominated by mixed tropical hardwood trees) and 36 plants into hammock/mangrove ecotone (the transition area between tropical hardwood hammock and mangrove swamp). In 2015, we installed 89 plants into mature hammock, which had the highest elevation of the three sites. However, by Feb 2020, only 12, 17, and 19 plants survived at those locations, respectively. During the first months following installation, many of the plants succumbed to a fast-acting pathogen. In some cases, plants that looked fine one week appeared completely mushy the following week. As yet, our attempts to identify the pathogen have not succeeded. The survivors may hold genes that allow resistance to the pathogen.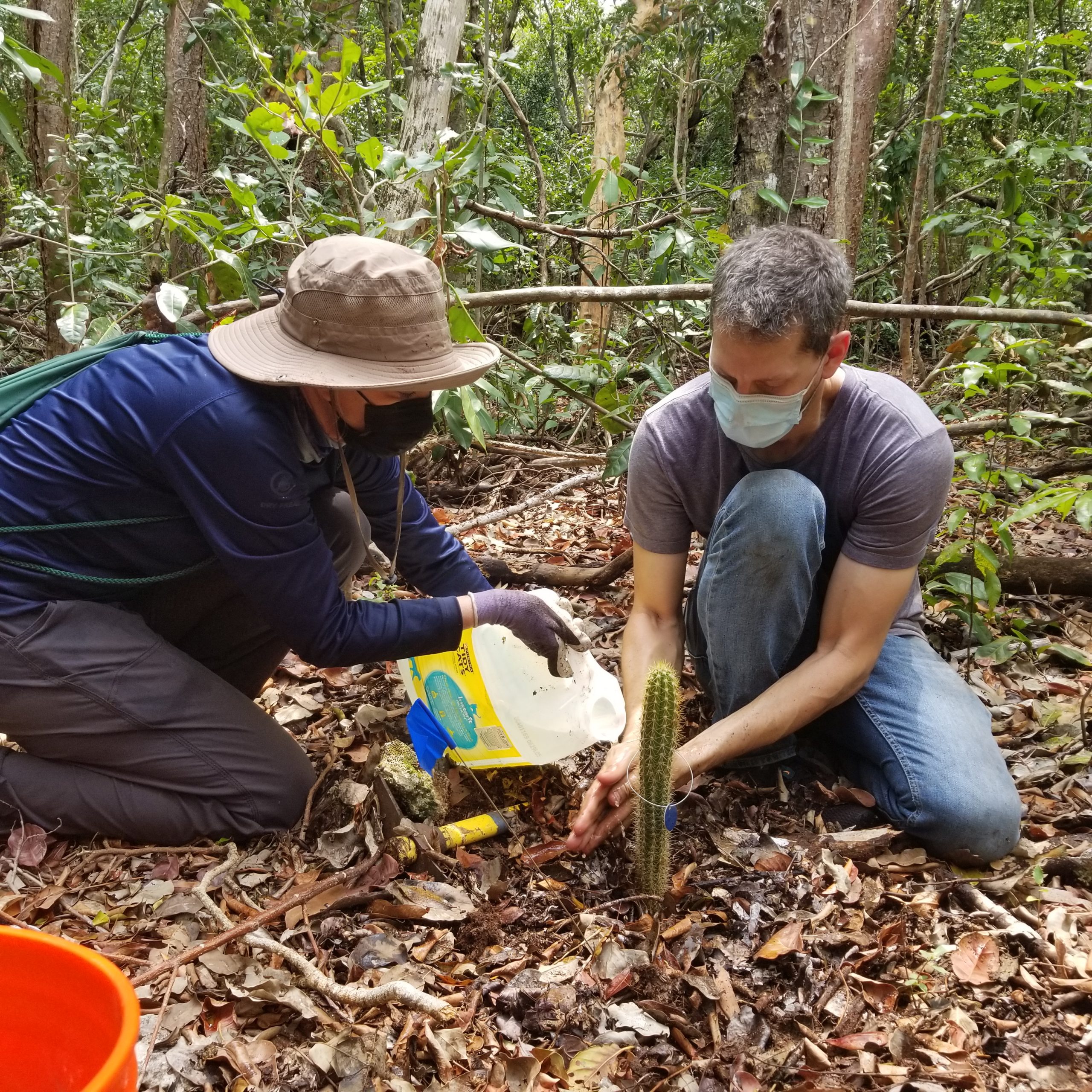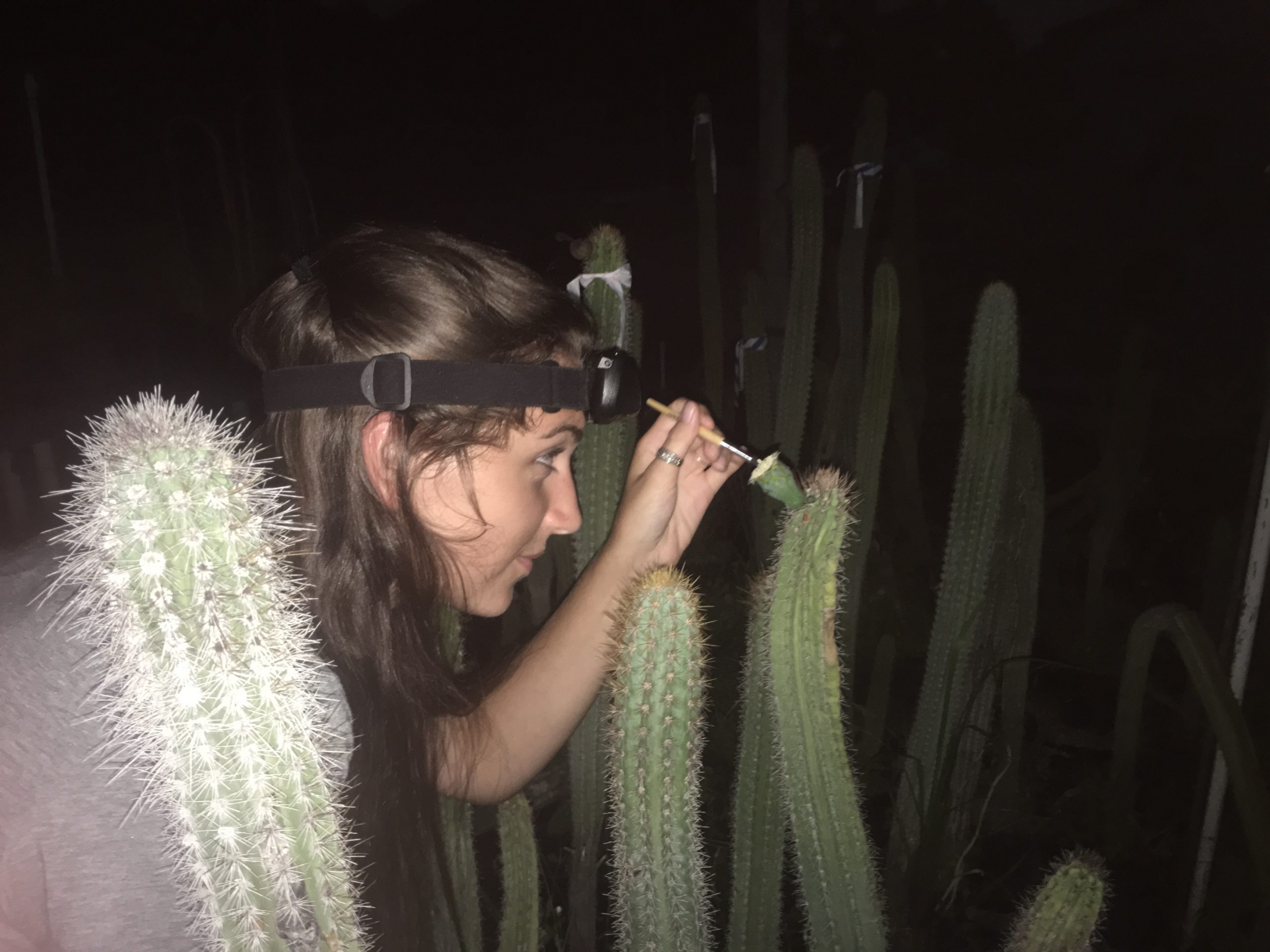 We suspected that horticultural factors may have also contributed to mortality of the transplanted plants. At the early stages of this research, fruit set in the wild was rare, therefore we propagated many plants from vegetative cuttings. This allowed us to conserve individuals that were dying in the wild – rescuing a piece of stem allowed us to root the stem and have that genotype alive in the nursery. However, propagating by this method limited the numbers of plants we could generate. We also noted that container-grown plants became root-bound, and when used in the reintroduction were easily knocked over in hurricanes.
Although identifying key survival factors has not been simple, we will persist in seeking methods to conserve this gravely threatened species. What is crystal clear at this point is the continued importance of maintaining ex situ collections of the Key tree cactus and continuing reintroduction efforts. Our ex situ collection at Fairchild now holds over 350 plants from five wild populations and private collections, and we recently germinated nearly 1,000 seedlings, which will add immensely to the stability of our collection. This represents more individuals than are living in the wild and includes rooted cuttings from plants that are no longer alive in the wild.
Our ex situ collections not only preserve the genetic diversity of the wild population, they provide a resource for research and generating more plants. To overcome the problem of poor fruit set, we hand-pollinated plants in our collection, greatly increasing the number and diversity of viable fruits produced. The seeds from this research allowed us to collect and send seeds to the National Laboratory for Genetic Resources Preservation in Fort Collins, CO, and to grow many healthy seedlings that may return to the wild habitats.  Florida Keys land manager partners continue to work with us to build up wild populations, either through augmentations or reintroductions to new locations.
It has given us great hope that there are so many committed to seeing that Key Tree Cactus stays on the land for as long as the sea allows.
We gratefully acknowledge the close collaboration of dozens of people (staff and volunteers) and many different agencies who have helped us conserve this species, including US Fish and Wildlife Service, the Florida Department of Agriculture and Consumer Services, The Florida Park Service, the City of Islamorada, Florida International University, CPC, National Laboratory for Genetic Resources Preservation, and Desert Botanical Garden.
Meet Hanna Rosner-Katz
Research Scientist, Florida Natural Areas Inventory & Florida Plant Rescue Coordinator
We are pleased to announce that Hanna Rosner-Katz has joined the Florida Plant Rescue (FLPR) initiative in the role of FLPR Coordinator. Hanna's passion for rare plant conservation, botanical training, and experience working with Florida's native flora will greatly benefit our efforts as she oversees various tasks that keep FLPR's conservation goals moving forward.
What was your career path to Florida Natural Areas Inventory?
I was extremely fortunate to grow up just a short train ride away from the New York Botanical Garden (NYBG), one of the greatest institutions for plant research in the world. By high school, NYBG had become my extended backyard. I would spend summer days there taking classes, volunteering, and exploring the extensive collections and natural areas.
These experiences led me to pursue botany academically, and I went on to study Plant Science. After earning my undergraduate degree, I really wanted to gain more hands-on experience, so I spent 2 years working field botany positions with the National Ecological Observatory Network in Virginia and with a forestry company in northern California. To supplement my field skills with analytical and statistical skills, I completed my graduate degree in Landscape Ecology with a focus on finding new populations of rare plant species in the Carolinian forests of Ontario, Canada.
After graduating, I was hired as a biologist within the Florida Plant Conservation Program working at the Lake Wales Ridge State Forest. This was an amazing opportunity. The Lake Wales Ridge ecosystem is home to dozens of endemic plant and animal species, and I really became familiar with many of Florida's rarest plants and the threats they face. In 2021, I took a position with the Florida Natural Area Inventory (FNAI), where I now have the unique opportunity to work on rare plants all throughout the state.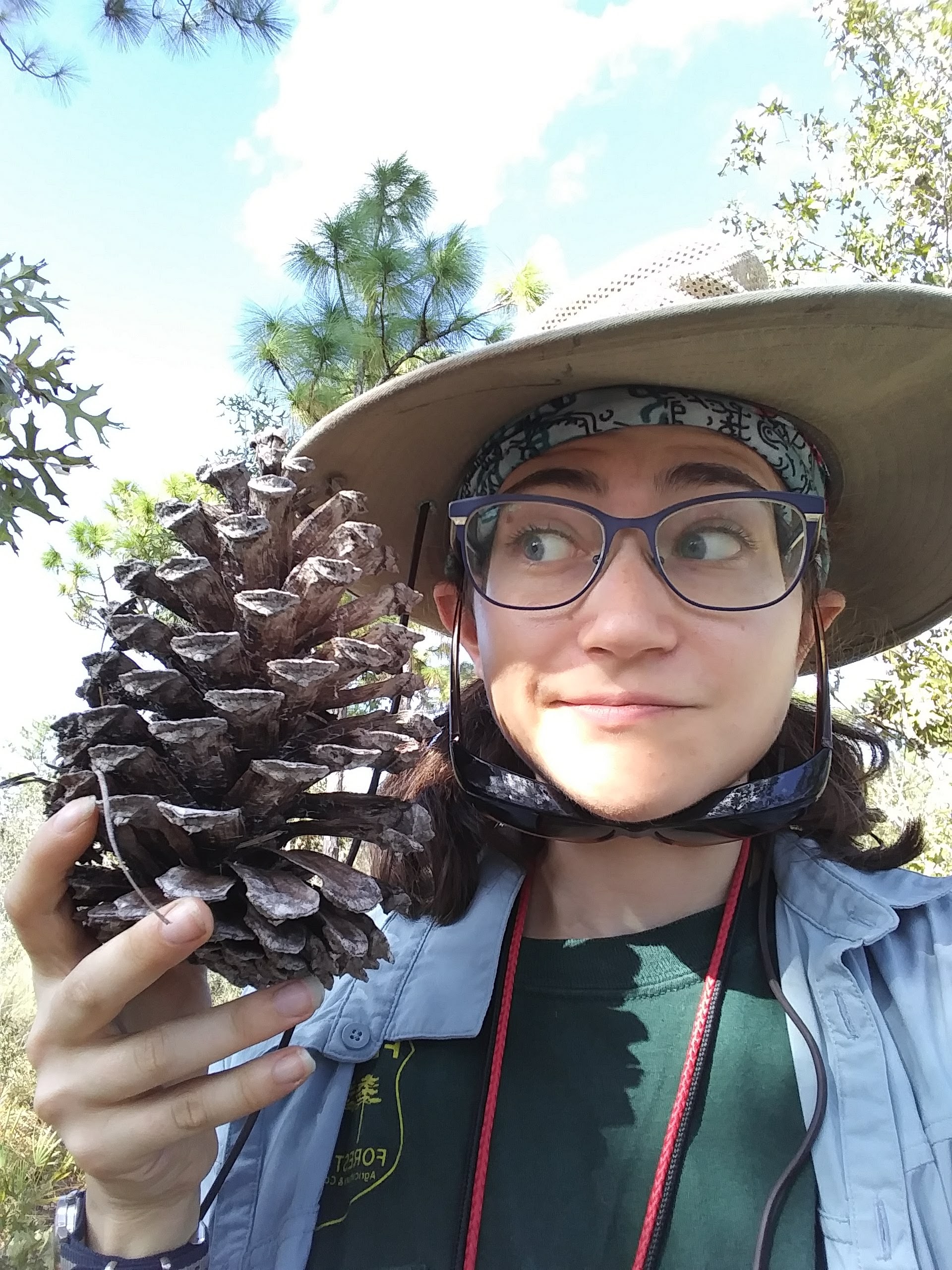 What made you interested in joining CPC's Florida Plant Rescue (FLPR) initiative?
What the California Plant Rescue (CaPR) has accomplished over the past few years has been so encouraging and inspiring to watch. I even thought, "If only Florida had something like this!" Like California, Florida has a large number of threatened/endangered and endemic plant species, which are in urgent need of our conservation efforts. One piece of the puzzle toward ensuring that these plants survive into the future is securing their seeds in long-term collections. My passion for rare plant conservation and the knowledge I've gained working in this field in Florida the past few years made FLPR a perfect fit! And with the information available in our spatial Natural Heritage Database, FNAI can contribute important data on the populations of these species to support the strategies FLPR employs in its seed-collecting efforts. Both FNAI and I are thrilled to be a part of the CPC team advancing plant conservation in the state!
How will you be supporting the FLPR initiative in your role as Coordinator?
In my new position, I'll be working to organize meetings of the FLPR member organizations, where we will collectively make decisions on project priorities and how best to work together to achieve them. I'll also help to design a webpage for the initiative and create and manage a database to keep track of our seed collection progress. To help sustain the initiative, I'll work to find new funding sources and fundraising opportunities. At the end of the year, I'll create an annual report that details what we've accomplished and lays out future goals.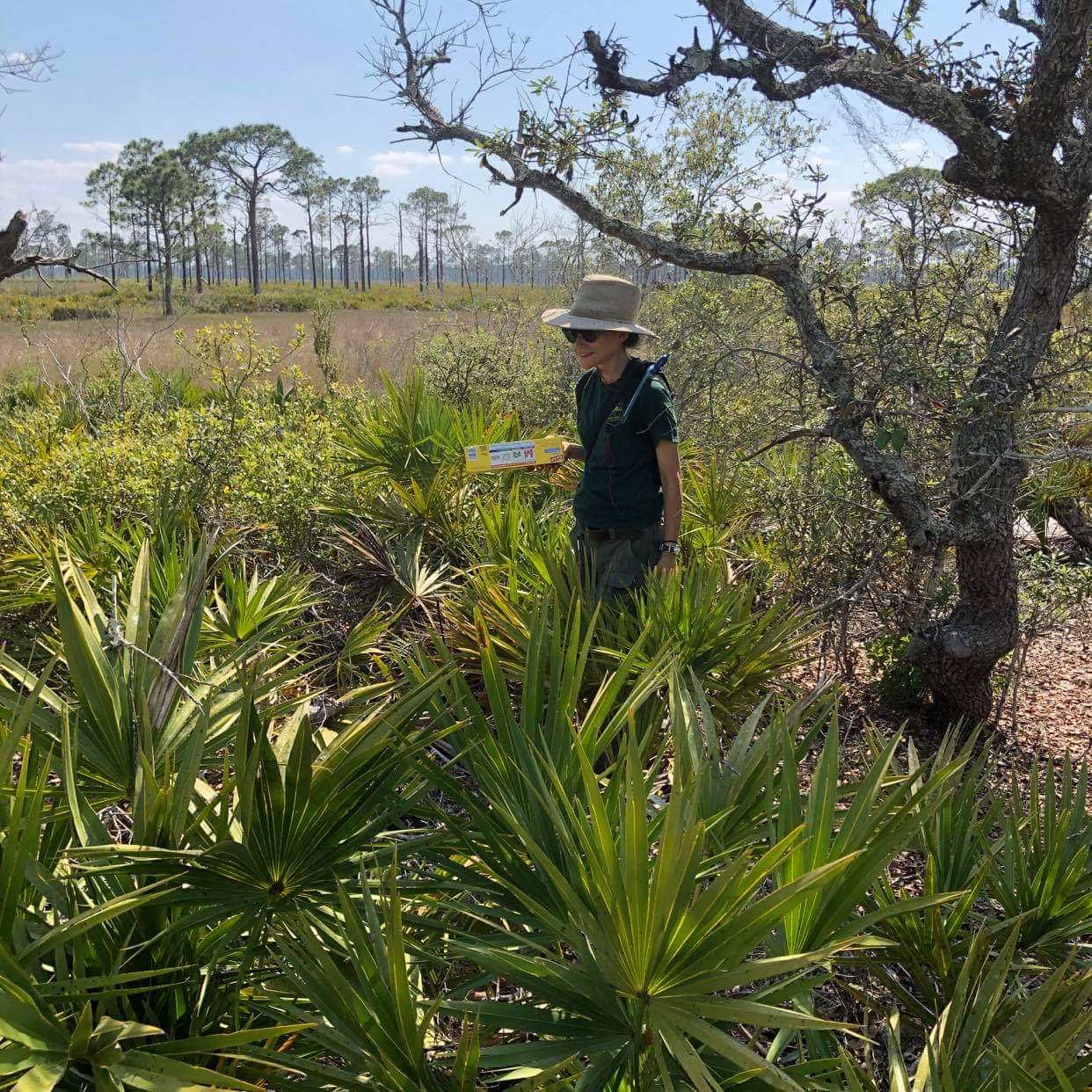 What are some of the pressing conservation needs related to Florida's rare and native plants?
Florida plants face many ongoing threats that make the task at hand a daunting one. One of the biggest has to be the extreme amount of habitat loss that has already taken place and is continuing to occur as a result of development projects, road creation, and agriculture. The state has added close to 3 million people in the past decade and is projected to keep growing. Our plants desperately need protection through whatever means are available, whether that be through land acquisition or conservation easements.
Another nearly ubiquitous issue in the state is that of fire exclusion. Many of the communities in which these rare plants have evolved rely on frequent fire as a form of disturbance that maintains the vegetative structure and composition of the system. For many years, fire was seen as an undesirable hazard and was suppressed. Along with habitat fragmentation, this has led to a much lower frequency of fire on the landscape than would naturally occur. Fortunately, Florida now leads the nation in prescribed burning in natural communities, which is helping to negate this threat.
Sea level rise in South Florida and the Keys also presents a pressing need to determine innovative conservation strategies for those endemic plant species whose habitat is disappearing.
What are you most excited for as work for FLPR gets underway?
I'm excited to see CPC institutions — which are already doing such great work for the state's rare plants individually — come together to figure out how we can accomplish even more collectively. I also can't wait to see which species become the focus of our attention in this first year of the project, and to get updates from those on the ground concerning the current status of their populations. For some of these plants, it may be the case that no one has surveyed a population in many years, and we can perform much needed data collection alongside seed collection.
What is your favorite Florida native plant species?
The toughest question of all! I think I will have to choose Warea carteri, or Carter's Warea, one of the species that forms the roots of my botanical work here in Florida from when I worked on the Lake Wales Ridge. This is an annual plant in the Brassicaceae (mustard) family that grows only in scrub and sandhill habitats and is listed as federally endangered. Populations can explode after fire and exhibit "boom-bust" alternating cycles in years thereafter. Unfortunately, I witnessed populations declining at the state forest where I worked, and others have observed the same on nearby conservation lands. Another reason I chose this species is that, working together with CPC-member Bok Tower Gardens, I was able to collect seed from different populations in the forest, the banked accession of which are helping to safeguard this species against local extirpations.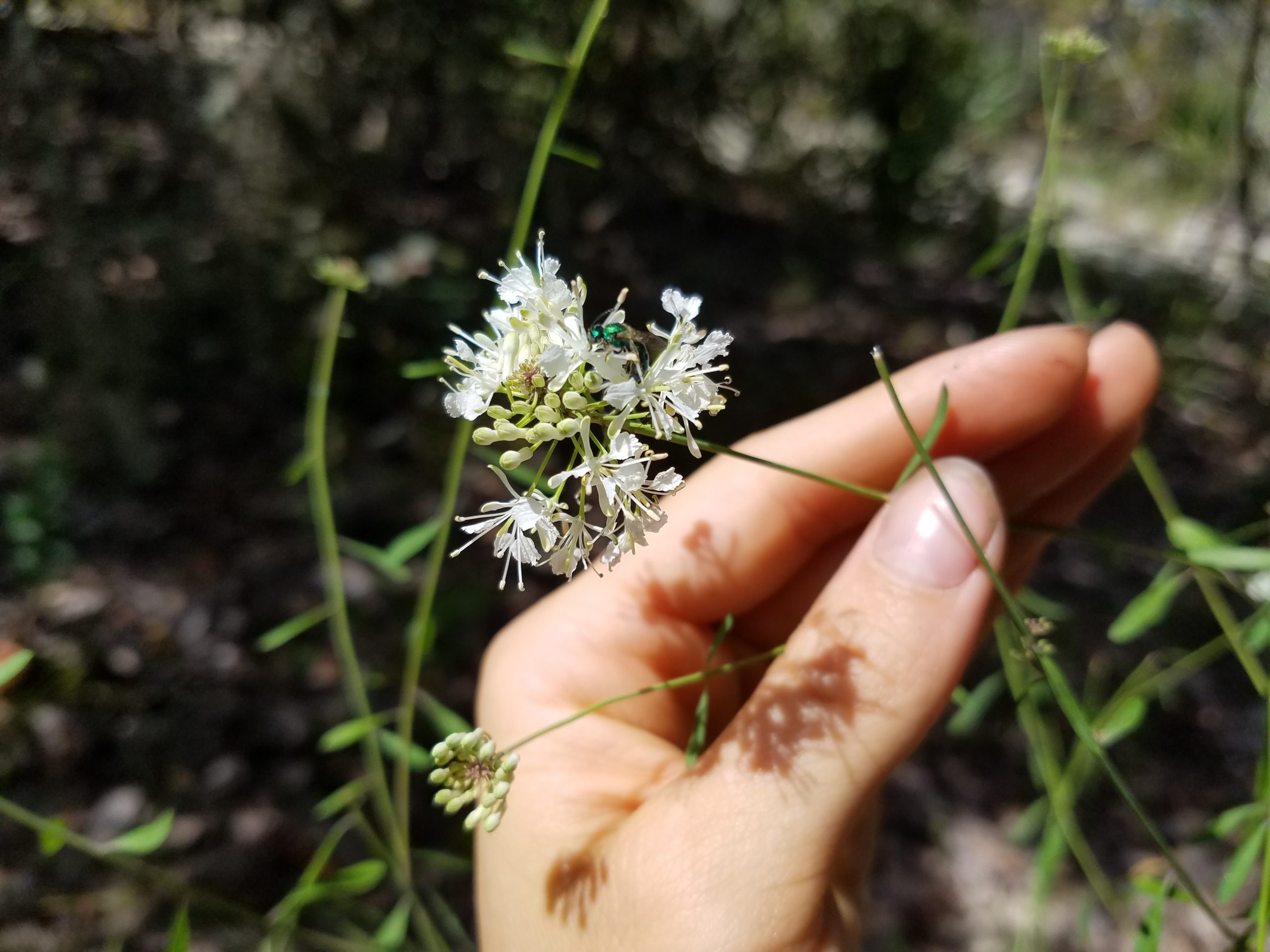 What advice would you give to those who want to learn more about how they can get involved and help save Florida's imperiled plant species?
There are lots of options at all different levels of involvement for people to help support plant conservation efforts. The Florida Native Plant Society has local chapters all around the state and provides many volunteering opportunities, including rare plant rescues, invasive plant species removals, and more. If you're lucky enough to live near one of the Botanic Gardens in the state, they often have volunteering opportunities within their conservation programs. At home, plant native plant species in your yard to help pollinator populations and to reduce non-native plant spread into natural ecosystems, upon which our imperiled plants depend. And, of course, spend time outside in natural areas so that you can observe and appreciate the plants around you!
Conservation Champion
Clark Mitchell
CPC Trustee, Director of the BAND Foundation
Our January Conservation Champion, Clark Mitchell shares his love of plants and the natural world through travel and service on the BAND Foundation Board and the CPC Board of Trustees. CPC certainly benefits from his broad perspective, technological sophistication, and connections with conservationists in the United States. The Florida Plant Rescue has a promising start thanks to his support and we are grateful.
Photo: Clark in his home meadow on Shelter Island, New York. Photo courtesy of Clark Mitchell.
When did you first fall in love with plants?
I had a teacher in ninth grade who took my class to a prairie remnant in Arkansas, where I grew up. I was fascinated with this tiny tract of protected land, covered with native plants like big bluestem, little bluestem and prairie blazing star, but surrounded by development in every direction. I imagined what the original landscape looked like before it was heavily altered. I think I was hooked on plant conservation at that moment.
How did you become involved with CPC?
I actually reached out to CPC to find out how I could get involved! My work with the BAND Foundation is largely focused on plants and plant communities, and CPC has such a stellar reputation as a leader in the field of plant conservation.
How would you describe your role as Director of the BAND Foundation?
We are a private family foundation that doesn't accept unsolicited proposals, which means we seek out our grantees. Sometimes we see an urgent need that we think isn't being adequately addressed, so we help start something new. For example, the grassland ecosystems across the southeastern United States have extremely high levels of botanical biodiversity and are in dire need of conservation attention and funding. Most of these grasslands have been lost to development, fire suppression, habitat fragmentation and other stressors, but many persist in some form to this day. To help address this threat to our native biodiversity, BAND helped start a new nonprofit, the Southeastern Grasslands Initiative(SGI). With our initial years of funding, SGI has managed to garner significant amounts of philanthropic and agency resources, communicate a conservation story that wasn't being told, and translate this message into real on-the-ground action. Seeking out our grantees means we have to be out there, meeting the people who do the work. My favorite days are the ones spent in the field with a bunch of botanists.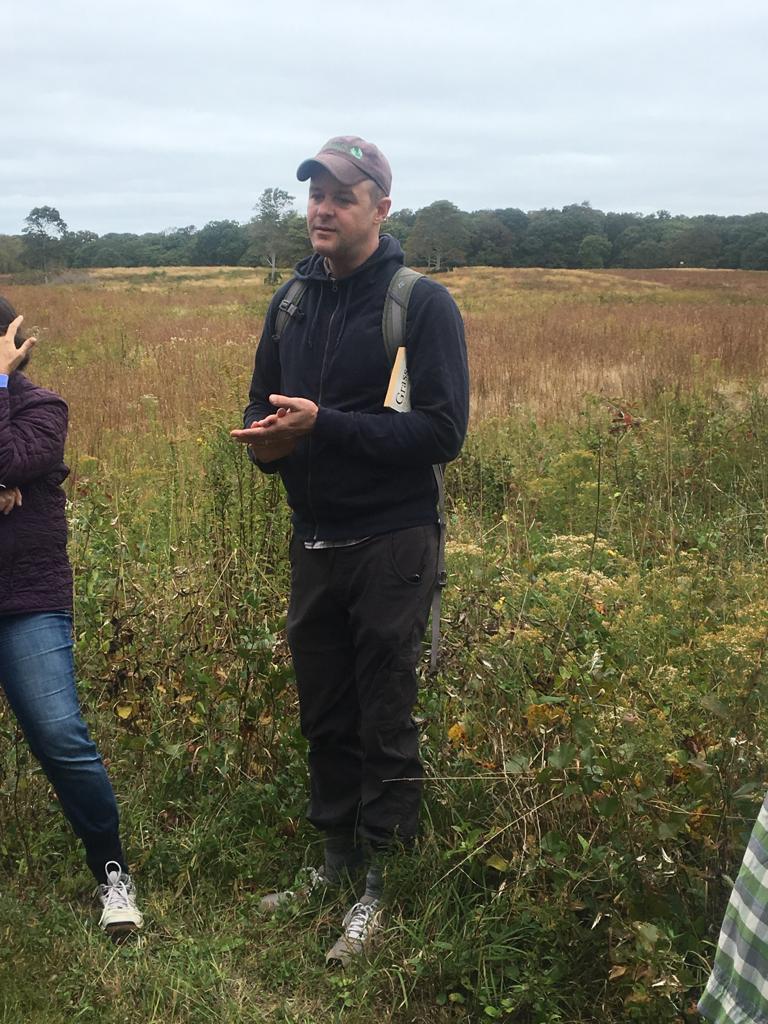 What advice do you have for people looking to become active in nonprofit boards or otherwise take on leadership roles for conservation?
Be proactive and don't wait for someone to ask you to get involved! If you're passionate about plant conservation, there are always volunteer opportunities for you. Start with your local botanical garden: Take classes they offer, ask about ways to volunteer, support them financially. Nonprofit boards look for candidates with varied backgrounds (legal, financial, marketing, communications, technology, etc.). There's bound to be a nonprofit doing work that is important to you and that needs your help and support.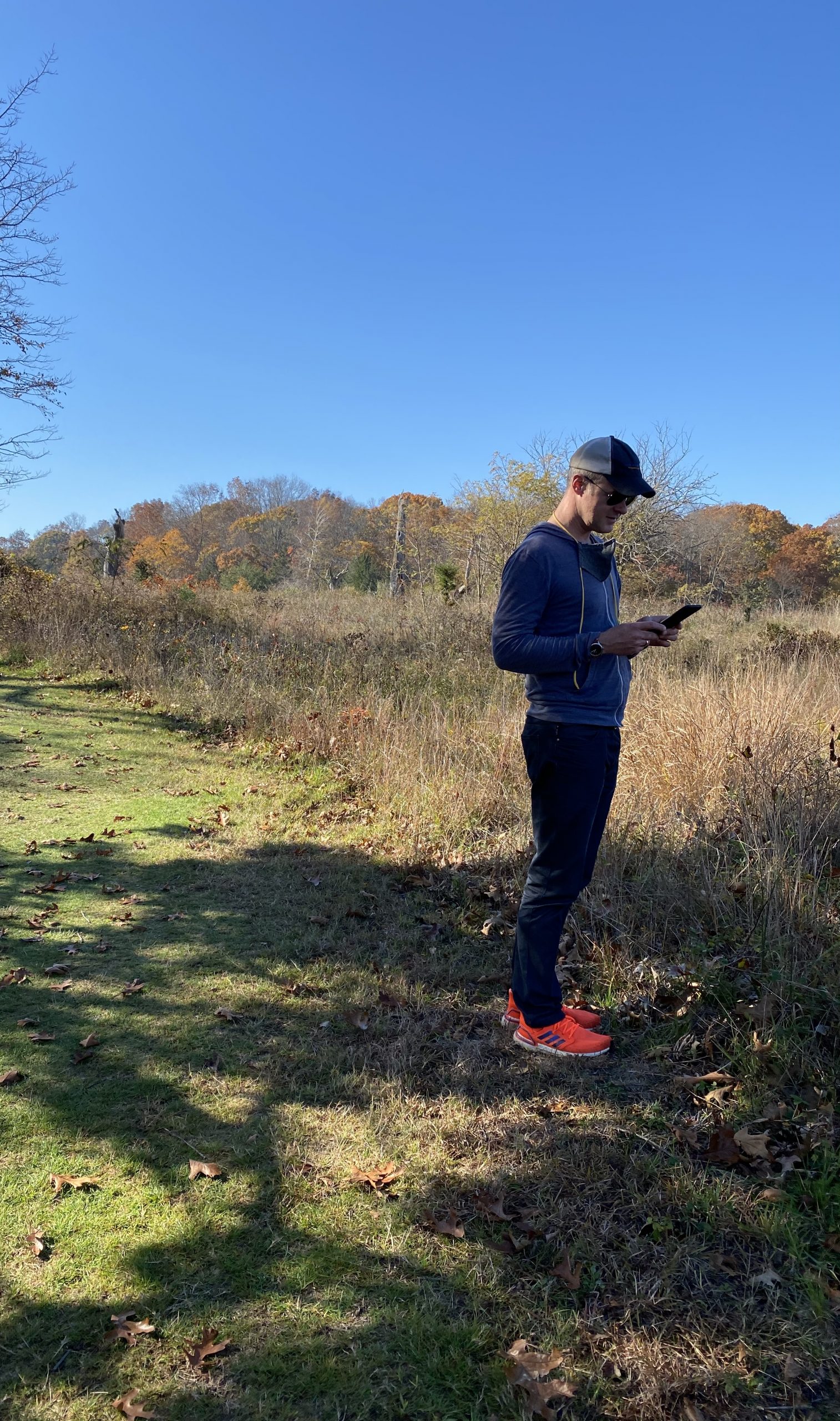 Why do you think the Florida seed banking initiative (FLPR) is a good fit for the BAND Foundation?
A key geographic focus of BAND over the past few years has been the southeastern United States, an area designated as a biodiversity hotspot by Conservation International in 2016. Florida has incredible botanical biodiversity that is under threat today, as the human population in the state booms and development continues unabated. I think CPC's work in Florida is critical at this moment in time, if we care about safeguarding species that evolved over millennia but are threatened with extinction within one human lifetime.
The CPC Florida seed banking initiative dovetails nicely with other BAND grantees working across the Southeast. Our portfolio of grantees across this geography is doing some exciting work. I already mentioned the Southeastern Grasslands Initiative. We have also just issued a grant to the Ozark Chinquapin Foundation, which has developed a blight resistant strain of Ozark Chinquapin tree (Castanea ozarkensis) to reintroduce across its native range. The tree, once a keystone species in some forests, is a distant cousin of the American chestnut and has also been severely impacted by chestnut blight.
Another new grantee of the BAND Foundation is University of Alabama professor Jared Margulies, who researches drivers of plant poaching (most recently Dudleya farinosa on the West Coast). With a grant from BAND, Dr. Margulies is expanding his research to include Venus flytrap poaching in the Carolinas.
We are also funding a three-year project with American Rivers across several sites in the Southeast (and also the Midwest) to research the causes of freshwater mussel die-offs in several rivers. Not everything I do pertains to plants.
In general, why do you support work to Save Plants?
I love plants! When most people think of conservation, they think of cute or charismatic animal species. Many people don't give plants (or freshwater mussels) a second thought. I hope we can change that.
What new approaches or initiatives in conservation excite you?
I think there is a real growth of opportunity for volunteers in on-the-ground conservation. I live in New York City and I sit on the board of the Natural Areas Conservancy, a group that works in natural areas across the city's parklands. Even an urban dweller can get involved in habitat restoration as a volunteer with this group. On Long Island, another BAND grantee, the Friends of Hempstead Plains, relies on volunteers to remove invasive, nonnative plants from a remnant Long Island prairie.
I would add that smartphone apps like iNaturalist and its sister app, Seek, make volunteer work or just botanizing on your own easier than ever. If you can't work a dichotomous key, you can use your smartphone at the very least!
As Seen on Rare Plant Academy: Spore Stories
Are you intrigued by Florida's native species and local plant conservation work? The Rare Plant Academy video library features a variety of fascinating talks from our Florida Participating Institutions. One of particular interest is Spore Stories: Fairchild's Rare Fern Conservation Program, presented by Jennifer Possley, Conservation Program Manager at Fairchild Tropical Botanic Garden. Watch the video to find out how, over the past 20 years, Fairchild has built a low-tech yet effective program to conserve rare ferns of South Florida and Puerto Rico.
Get Updates
Don't miss out on current events and updates. Get content instantly by signing up for our newsletters.
Sign Up Today!