Conservation Champion
Clark Mitchell
CPC Trustee, Director of the BAND Foundation
Our January Conservation Champion, Clark Mitchell shares his love of plants and the natural world through travel and service on the BAND Foundation Board and the CPC Board of Trustees. CPC certainly benefits from his broad perspective, technological sophistication, and connections with conservationists in the United States. The Florida Plant Rescue has a promising start thanks to his support and we are grateful.
Photo: Clark in his home meadow on Shelter Island, New York. Photo courtesy of Clark Mitchell.
When did you first fall in love with plants?
I had a teacher in ninth grade who took my class to a prairie remnant in Arkansas, where I grew up. I was fascinated with this tiny tract of protected land, covered with native plants like big bluestem, little bluestem and prairie blazing star, but surrounded by development in every direction. I imagined what the original landscape looked like before it was heavily altered. I think I was hooked on plant conservation at that moment.
How did you become involved with CPC?
I actually reached out to CPC to find out how I could get involved! My work with the BAND Foundation is largely focused on plants and plant communities, and CPC has such a stellar reputation as a leader in the field of plant conservation.
How would you describe your role as Director of the BAND Foundation?
We are a private family foundation that doesn't accept unsolicited proposals, which means we seek out our grantees. Sometimes we see an urgent need that we think isn't being adequately addressed, so we help start something new. For example, the grassland ecosystems across the southeastern United States have extremely high levels of botanical biodiversity and are in dire need of conservation attention and funding. Most of these grasslands have been lost to development, fire suppression, habitat fragmentation and other stressors, but many persist in some form to this day. To help address this threat to our native biodiversity, BAND helped start a new nonprofit, the Southeastern Grasslands Initiative(SGI). With our initial years of funding, SGI has managed to garner significant amounts of philanthropic and agency resources, communicate a conservation story that wasn't being told, and translate this message into real on-the-ground action. Seeking out our grantees means we have to be out there, meeting the people who do the work. My favorite days are the ones spent in the field with a bunch of botanists.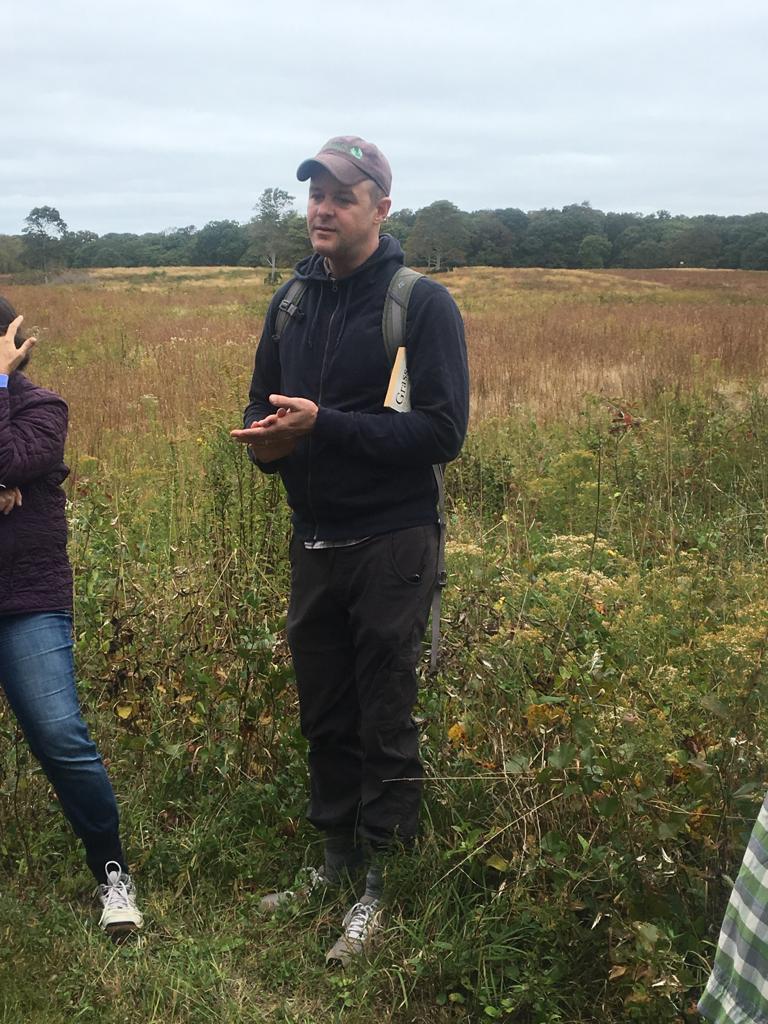 What advice do you have for people looking to become active in nonprofit boards or otherwise take on leadership roles for conservation?
Be proactive and don't wait for someone to ask you to get involved! If you're passionate about plant conservation, there are always volunteer opportunities for you. Start with your local botanical garden: Take classes they offer, ask about ways to volunteer, support them financially. Nonprofit boards look for candidates with varied backgrounds (legal, financial, marketing, communications, technology, etc.). There's bound to be a nonprofit doing work that is important to you and that needs your help and support.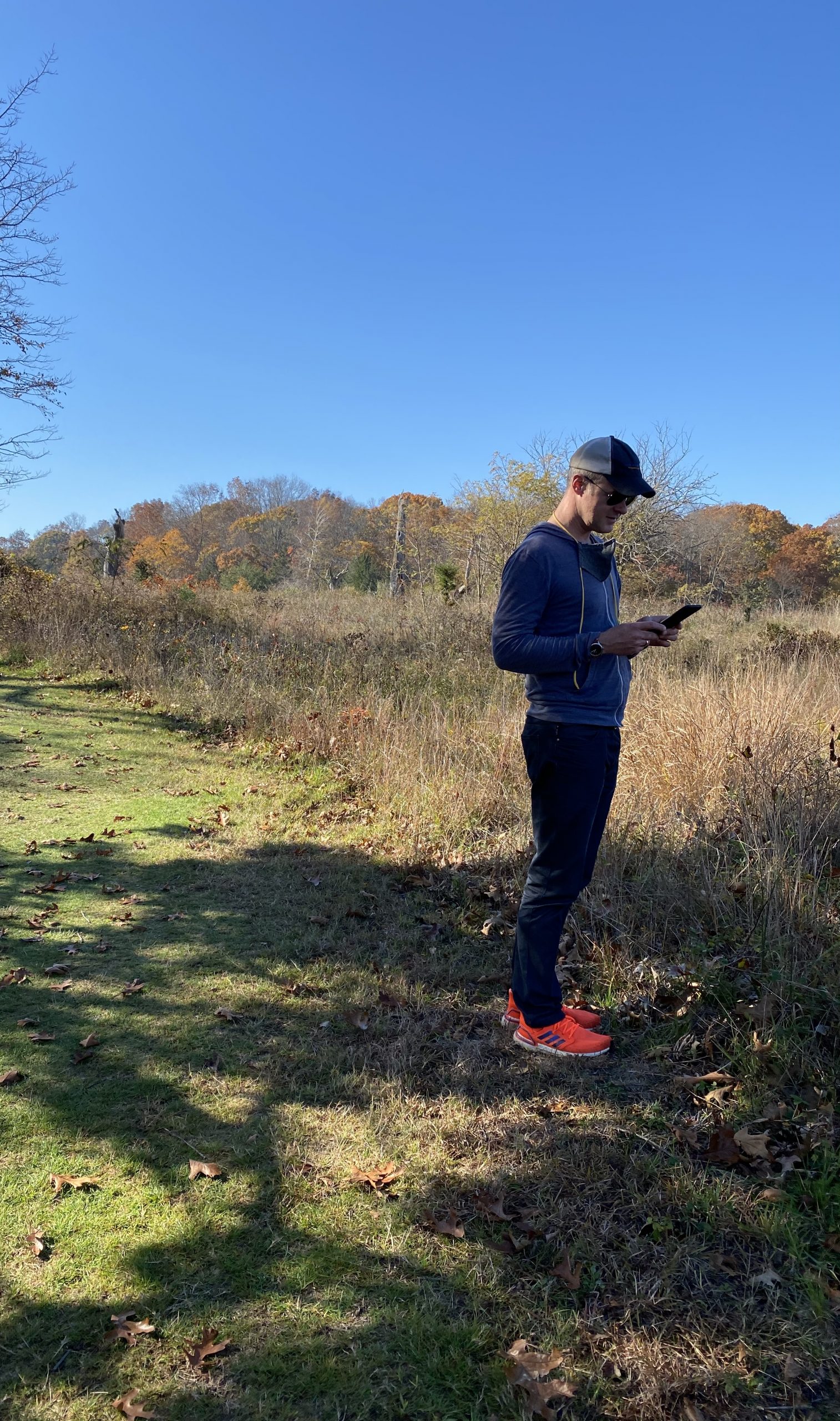 Why do you think the Florida seed banking initiative (FLPR) is a good fit for the BAND Foundation?
A key geographic focus of BAND over the past few years has been the southeastern United States, an area designated as a biodiversity hotspot by Conservation International in 2016. Florida has incredible botanical biodiversity that is under threat today, as the human population in the state booms and development continues unabated. I think CPC's work in Florida is critical at this moment in time, if we care about safeguarding species that evolved over millennia but are threatened with extinction within one human lifetime.
The CPC Florida seed banking initiative dovetails nicely with other BAND grantees working across the Southeast. Our portfolio of grantees across this geography is doing some exciting work. I already mentioned the Southeastern Grasslands Initiative. We have also just issued a grant to the Ozark Chinquapin Foundation, which has developed a blight resistant strain of Ozark Chinquapin tree (Castanea ozarkensis) to reintroduce across its native range. The tree, once a keystone species in some forests, is a distant cousin of the American chestnut and has also been severely impacted by chestnut blight.
Another new grantee of the BAND Foundation is University of Alabama professor Jared Margulies, who researches drivers of plant poaching (most recently Dudleya farinosa on the West Coast). With a grant from BAND, Dr. Margulies is expanding his research to include Venus flytrap poaching in the Carolinas.
We are also funding a three-year project with American Rivers across several sites in the Southeast (and also the Midwest) to research the causes of freshwater mussel die-offs in several rivers. Not everything I do pertains to plants.
In general, why do you support work to Save Plants?
I love plants! When most people think of conservation, they think of cute or charismatic animal species. Many people don't give plants (or freshwater mussels) a second thought. I hope we can change that.
What new approaches or initiatives in conservation excite you?
I think there is a real growth of opportunity for volunteers in on-the-ground conservation. I live in New York City and I sit on the board of the Natural Areas Conservancy, a group that works in natural areas across the city's parklands. Even an urban dweller can get involved in habitat restoration as a volunteer with this group. On Long Island, another BAND grantee, the Friends of Hempstead Plains, relies on volunteers to remove invasive, nonnative plants from a remnant Long Island prairie.
I would add that smartphone apps like iNaturalist and its sister app, Seek, make volunteer work or just botanizing on your own easier than ever. If you can't work a dichotomous key, you can use your smartphone at the very least!