Meet Hanna Rosner-Katz
Research Scientist, Florida Natural Areas Inventory & Florida Plant Rescue Coordinator
We are pleased to announce that Hanna Rosner-Katz has joined the Florida Plant Rescue (FLPR) initiative in the role of FLPR Coordinator. Hanna's passion for rare plant conservation, botanical training, and experience working with Florida's native flora will greatly benefit our efforts as she oversees various tasks that keep FLPR's conservation goals moving forward.
What was your career path to Florida Natural Areas Inventory?
I was extremely fortunate to grow up just a short train ride away from the New York Botanical Garden (NYBG), one of the greatest institutions for plant research in the world. By high school, NYBG had become my extended backyard. I would spend summer days there taking classes, volunteering, and exploring the extensive collections and natural areas.
These experiences led me to pursue botany academically, and I went on to study Plant Science. After earning my undergraduate degree, I really wanted to gain more hands-on experience, so I spent 2 years working field botany positions with the National Ecological Observatory Network in Virginia and with a forestry company in northern California. To supplement my field skills with analytical and statistical skills, I completed my graduate degree in Landscape Ecology with a focus on finding new populations of rare plant species in the Carolinian forests of Ontario, Canada.
After graduating, I was hired as a biologist within the Florida Plant Conservation Program working at the Lake Wales Ridge State Forest. This was an amazing opportunity. The Lake Wales Ridge ecosystem is home to dozens of endemic plant and animal species, and I really became familiar with many of Florida's rarest plants and the threats they face. In 2021, I took a position with the Florida Natural Area Inventory (FNAI), where I now have the unique opportunity to work on rare plants all throughout the state.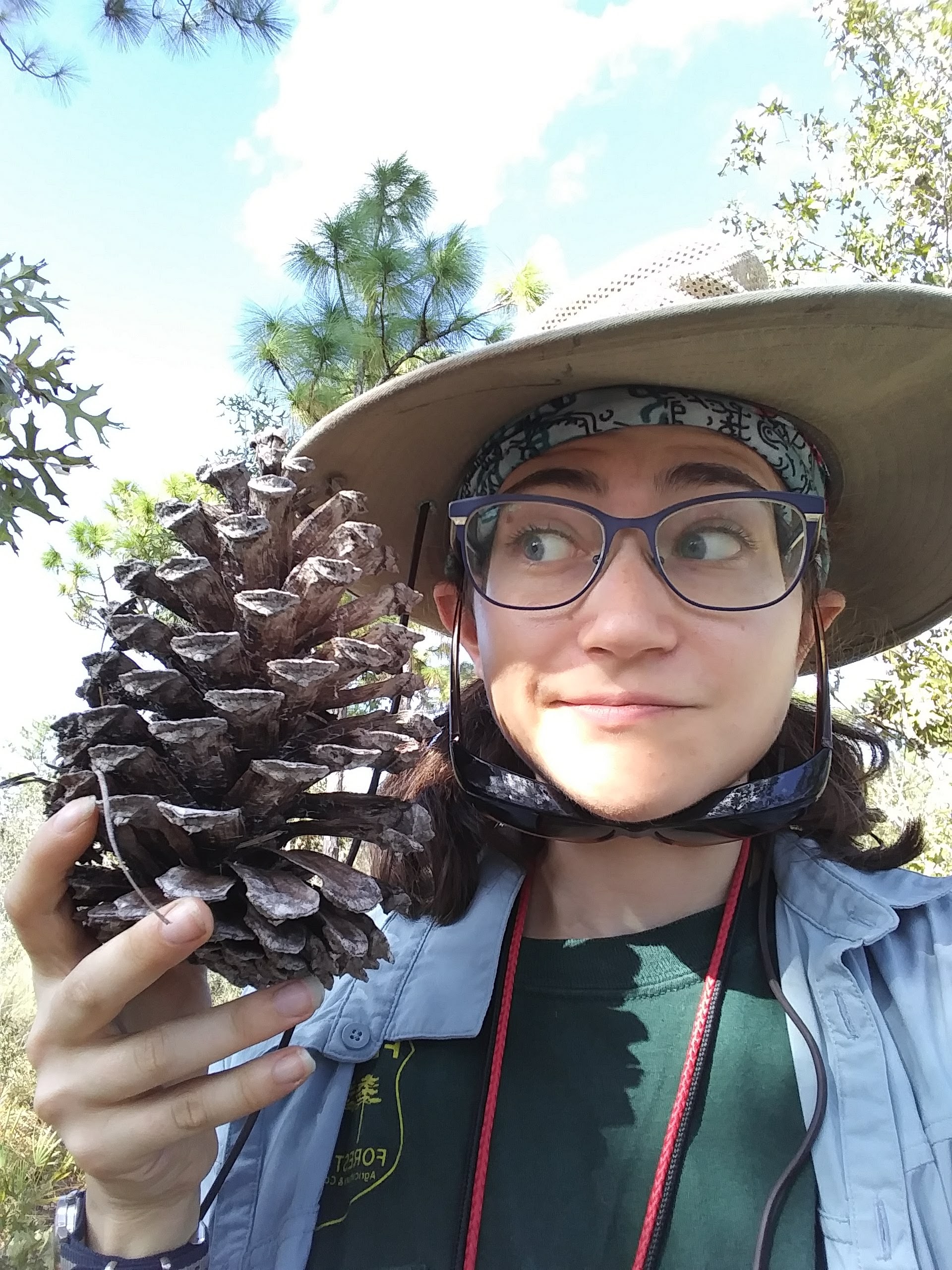 What made you interested in joining CPC's Florida Plant Rescue (FLPR) initiative?
What the California Plant Rescue (CaPR) has accomplished over the past few years has been so encouraging and inspiring to watch. I even thought, "If only Florida had something like this!" Like California, Florida has a large number of threatened/endangered and endemic plant species, which are in urgent need of our conservation efforts. One piece of the puzzle toward ensuring that these plants survive into the future is securing their seeds in long-term collections. My passion for rare plant conservation and the knowledge I've gained working in this field in Florida the past few years made FLPR a perfect fit! And with the information available in our spatial Natural Heritage Database, FNAI can contribute important data on the populations of these species to support the strategies FLPR employs in its seed-collecting efforts. Both FNAI and I are thrilled to be a part of the CPC team advancing plant conservation in the state!
How will you be supporting the FLPR initiative in your role as Coordinator?
In my new position, I'll be working to organize meetings of the FLPR member organizations, where we will collectively make decisions on project priorities and how best to work together to achieve them. I'll also help to design a webpage for the initiative and create and manage a database to keep track of our seed collection progress. To help sustain the initiative, I'll work to find new funding sources and fundraising opportunities. At the end of the year, I'll create an annual report that details what we've accomplished and lays out future goals.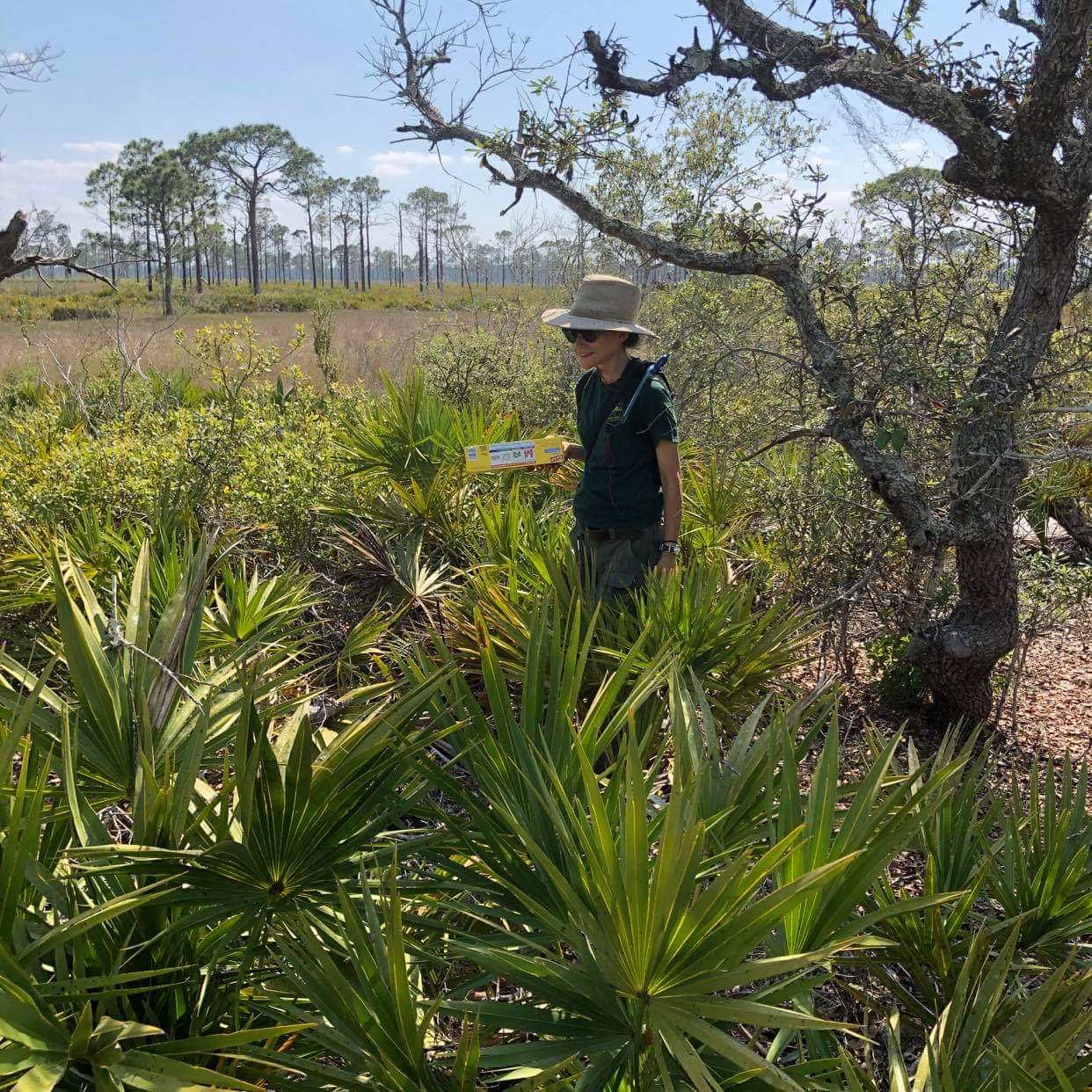 What are some of the pressing conservation needs related to Florida's rare and native plants?
Florida plants face many ongoing threats that make the task at hand a daunting one. One of the biggest has to be the extreme amount of habitat loss that has already taken place and is continuing to occur as a result of development projects, road creation, and agriculture. The state has added close to 3 million people in the past decade and is projected to keep growing. Our plants desperately need protection through whatever means are available, whether that be through land acquisition or conservation easements.
Another nearly ubiquitous issue in the state is that of fire exclusion. Many of the communities in which these rare plants have evolved rely on frequent fire as a form of disturbance that maintains the vegetative structure and composition of the system. For many years, fire was seen as an undesirable hazard and was suppressed. Along with habitat fragmentation, this has led to a much lower frequency of fire on the landscape than would naturally occur. Fortunately, Florida now leads the nation in prescribed burning in natural communities, which is helping to negate this threat.
Sea level rise in South Florida and the Keys also presents a pressing need to determine innovative conservation strategies for those endemic plant species whose habitat is disappearing.
What are you most excited for as work for FLPR gets underway?
I'm excited to see CPC institutions — which are already doing such great work for the state's rare plants individually — come together to figure out how we can accomplish even more collectively. I also can't wait to see which species become the focus of our attention in this first year of the project, and to get updates from those on the ground concerning the current status of their populations. For some of these plants, it may be the case that no one has surveyed a population in many years, and we can perform much needed data collection alongside seed collection.
What is your favorite Florida native plant species?
The toughest question of all! I think I will have to choose Warea carteri, or Carter's Warea, one of the species that forms the roots of my botanical work here in Florida from when I worked on the Lake Wales Ridge. This is an annual plant in the Brassicaceae (mustard) family that grows only in scrub and sandhill habitats and is listed as federally endangered. Populations can explode after fire and exhibit "boom-bust" alternating cycles in years thereafter. Unfortunately, I witnessed populations declining at the state forest where I worked, and others have observed the same on nearby conservation lands. Another reason I chose this species is that, working together with CPC-member Bok Tower Gardens, I was able to collect seed from different populations in the forest, the banked accession of which are helping to safeguard this species against local extirpations.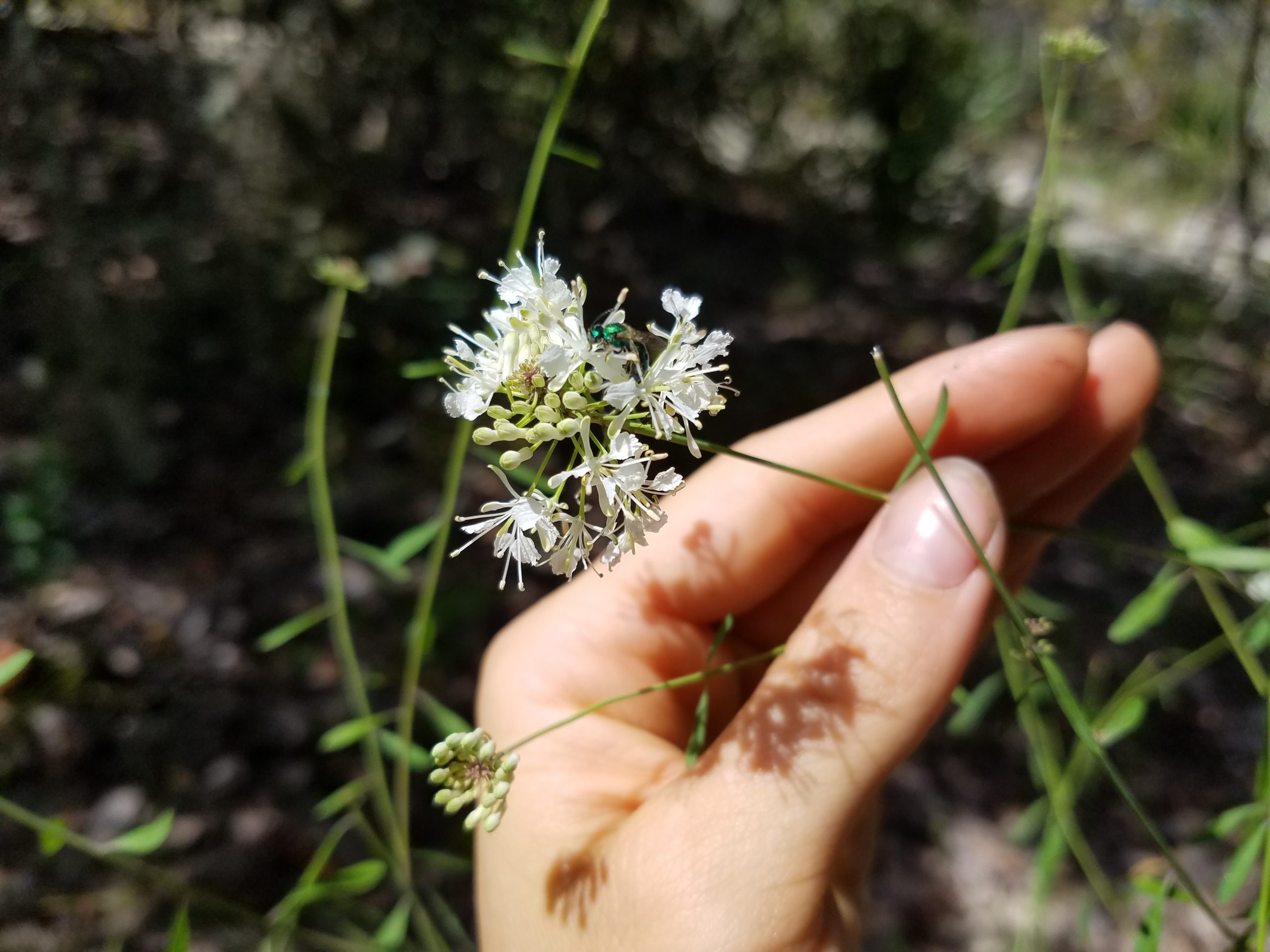 What advice would you give to those who want to learn more about how they can get involved and help save Florida's imperiled plant species?
There are lots of options at all different levels of involvement for people to help support plant conservation efforts. The Florida Native Plant Society has local chapters all around the state and provides many volunteering opportunities, including rare plant rescues, invasive plant species removals, and more. If you're lucky enough to live near one of the Botanic Gardens in the state, they often have volunteering opportunities within their conservation programs. At home, plant native plant species in your yard to help pollinator populations and to reduce non-native plant spread into natural ecosystems, upon which our imperiled plants depend. And, of course, spend time outside in natural areas so that you can observe and appreciate the plants around you!