National Collection Spotlight: Texas Poppy-mallow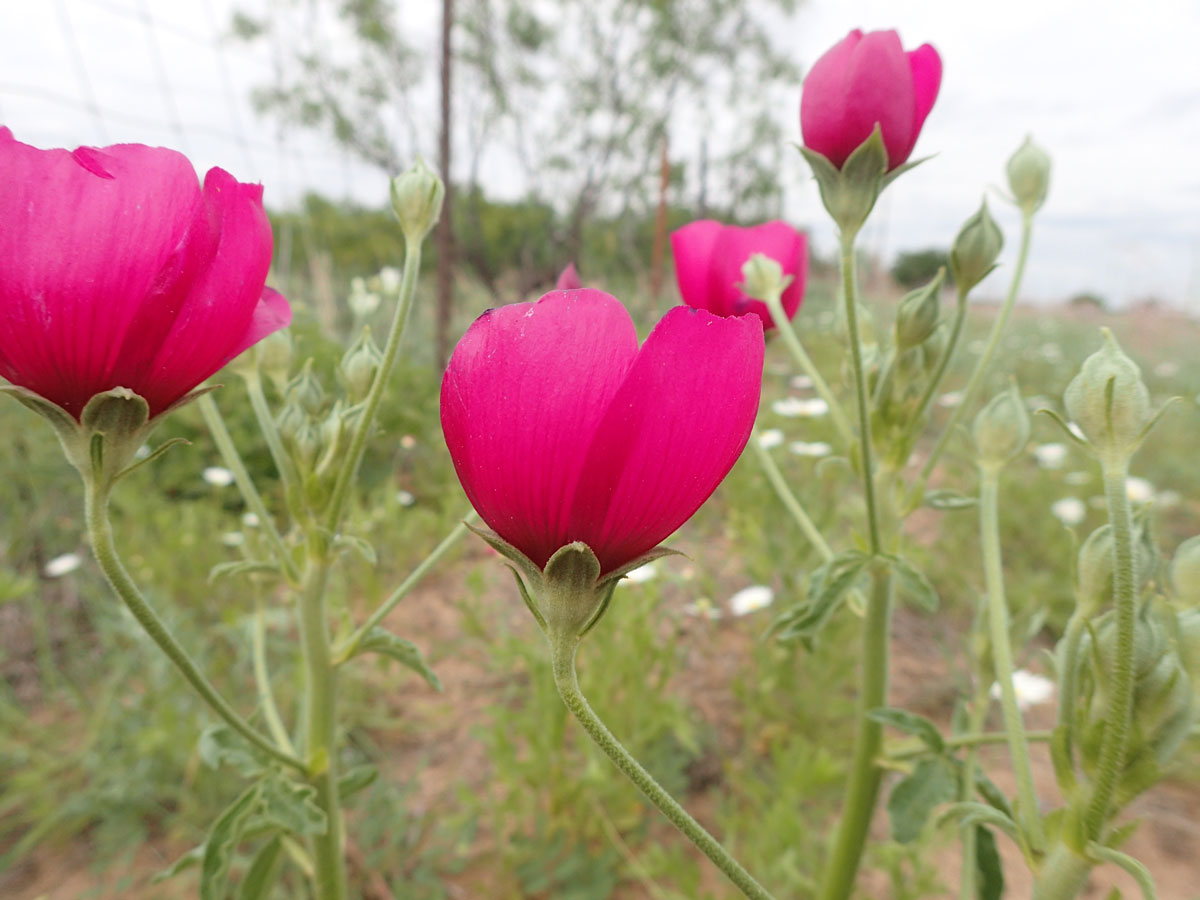 The federally endangered Texas Poppy-mallow (Callirhoe scabriuscula) is a perennial herb with stunning wine-purple, cup-shaped flowers that bloom from May to June. The flowers serve as a key source of nectar, pollen, and shelter for local bees, which help the Texas Poppy-mallow reproduce by spreading pollen between plants. This process includes a fascinating daily ritual performed by the flower petals. Each flower opens in the morning a few hours after sunrise and closes right before sunset. If a flower is lucky enough to be pollinated by a visiting bee, however, it will close 30 to 90 minutes later and never open again, as it focuses its energy on producing seed. If a flower is not pollinated, it continues its daily opening and closing ritual for six to eight days before wilting, unpollinated.
In the wild, the Texas Poppy-mallow is limited to a loose, deep sand habitat in the Rolling Plains vegetation zone of Texas. Much of this habitat has been lost in recent years to sand mining, agriculture, improved pastures, residential and business development, and oil and gas development. Due to its beautiful flowers, this species is also susceptible to flower picking, which harms the wild population. The San Antonio Botanical Garden, a CPC Participating Institution, has collected seed from this species and propagated it in their greenhouse, yet transplanting these plants into test plots has proven to be difficult. Plant conservationists will continue working to address these challenges to ensure the Texas Poppy-mallow survives well into the future.
We invite you to learn more about the Texas Poppy-mallow on its National Collection Plant Profile and support its conservation with a Plant Sponsorship.