California Plant Rescue
Expanding USFS Partnership with a New Tool
Christa Horn, California Plant Rescue Coordinator & Project Manager, San Diego Zoo Wildlife Alliance
It was a beautiful evening in June last year, we were nestled amongst the ponderosa and Jeffrey pines of the Modoc National Forest when we got the news. A crowded field truck filled with staff from three California Plant Rescue (CaPR) member institutions rolled up and happily announced, "the LOA got signed!" The other dozen or so CaPR botanists in the campsite crowded around to hear more. The "LOA" referred to a Letter of Authorization for seed collecting from the U.S. Forest Service (USFS) – something that everyone in CaPR had been awaiting.
Background photo: Betula glandulosa habitat. Photo by Tony Gurnoe.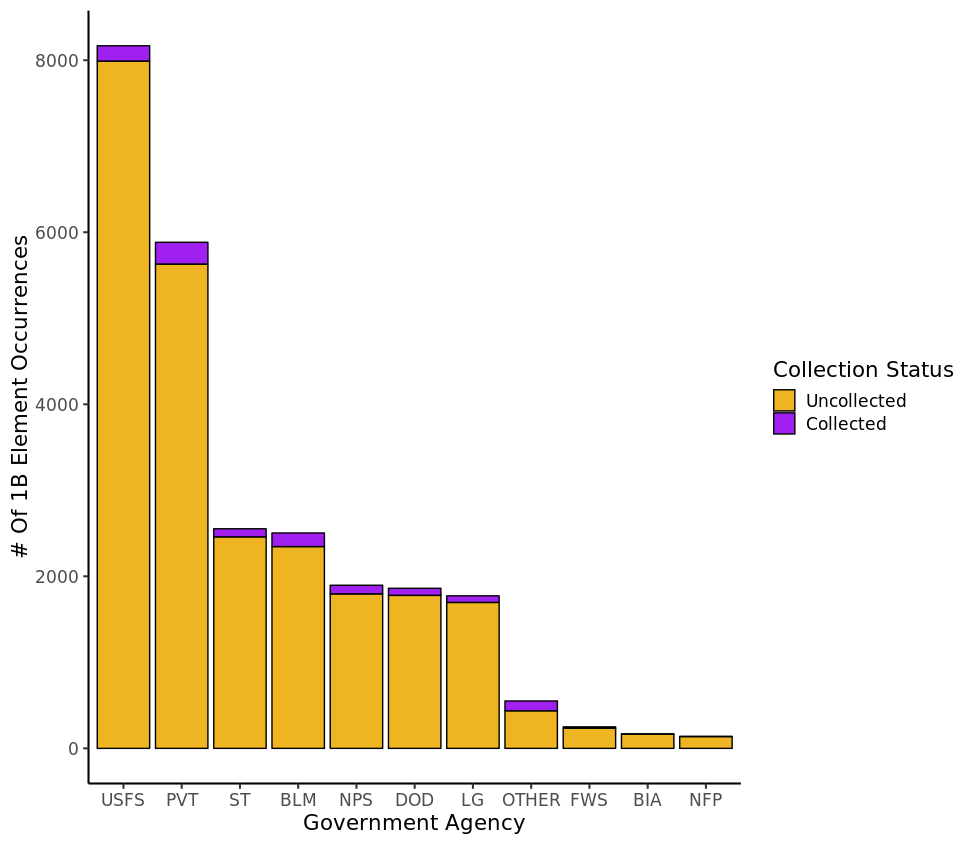 CaPR is a group of botanical institutions in California working to conserve the flora of the state in ex situ collections – largely in seed banks. To accomplish this goal, we need access to lands that the rare and threatened plants call home. As the USFS manages over 20 million acres in the state, it should be no surprise that many rare plants find homes under their purview. We are also more likely to know about the existence of rare plants on these federal lands, as the USFS have botanists on staff and federal projects require botanical assessments as part of NEPA requirements, meaning more is documented. An early analysis of the gaps in CaPR collections identified USFS as having occurrences of many of the taxa missing from collections. It was clear that strengthening our relationships with USFS would be necessary for CaPR to reach its goal to bank seeds from all of the rare and threatened species in the state.
To this end, the California Native Plant Society (CNPS) sought permission for CaPR from the Pacific Southwest Region of the Forest Service (Region 5) to make seed collections under a 'blanket permit' covering all National Forests and all taxa. This was a big ask. Permits require not only notification to forest botanists, but a biological evaluation on certain species which take a lot of field time and effort. Serving as a detailed, or temporary, regional botanist at the time, Blake Engelhardt realized that a permit wasn't the right tool for what CaPR wanted to do. CNPS had received a special LOA for voucher collections on National Forests and that seemed to be a good tool for a similar purpose. So, Blake recommended to her supervisors, including Deputy Director of Ecosystem Management, Diana Craig, that a LOA be created for CaPR to make seed collections.
Diana presented the LOA idea to CaPR at our annual meeting in 2021. The agreement would be a formal letter covering Region 5 and allowing CaPR members to work through a special process of notification and reporting to make seed and voucher collections for five years. It acknowledges that collecting seed and the identifying vouchers from a population are conservation actions that shouldn't be considered under the general plant collection permit process.
It took time to pull the letter and its stipulations together. Lusetta Sims stepped into the detail position of Regional Botanist, championing the cause, and USFS botanist Julie Kierstead worked with me and Aaron Sims of CNPS to pull together the details. It is no coincidence that many of the USFS personnel pushing this new tool for the partnership forward have worked closely with CaPR members in the past: with Blake having great experiences with California Botanic Garden on the Inyo National Forest and Lusetta with CNPS staff and volunteers on the Trinity-Shasta forests.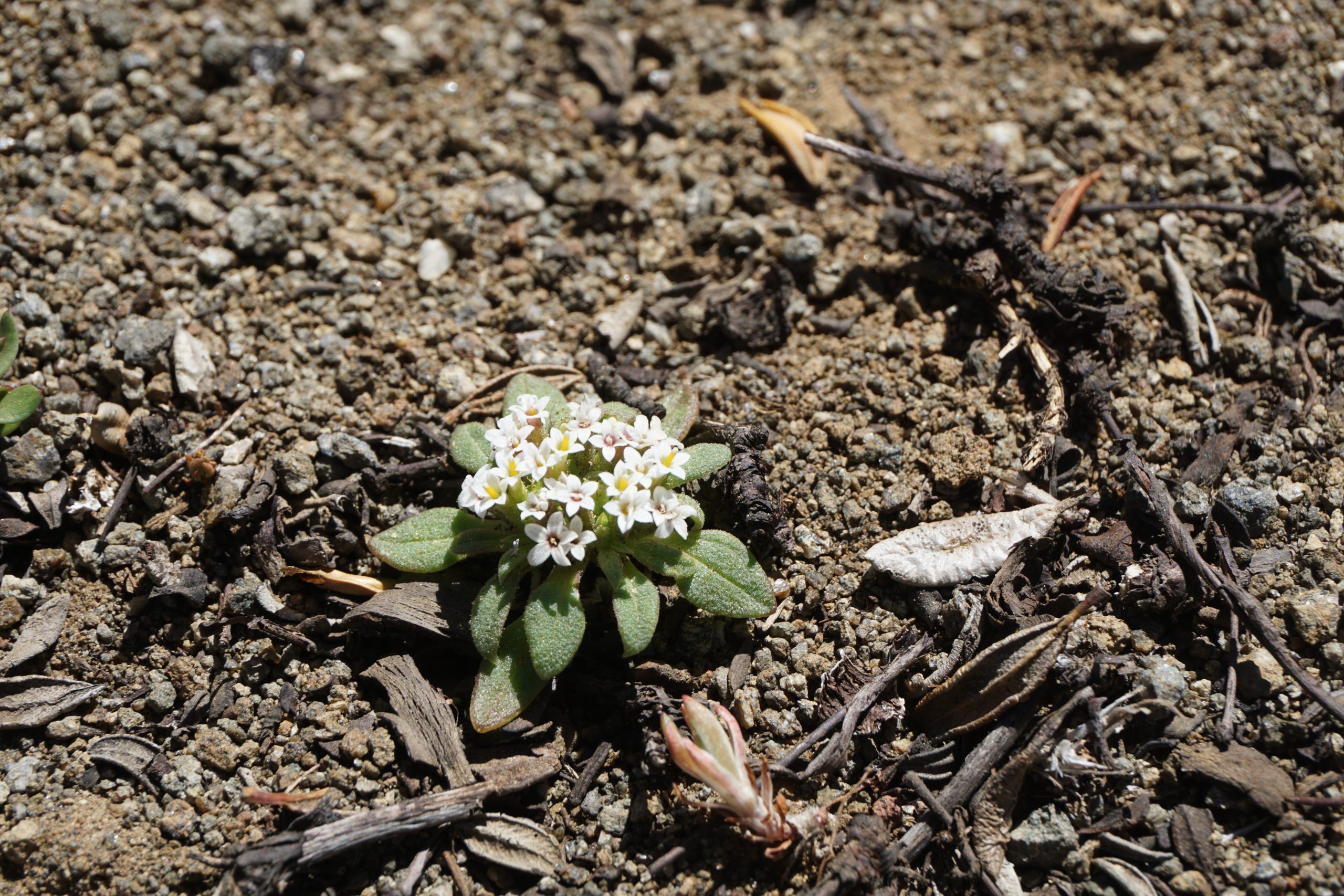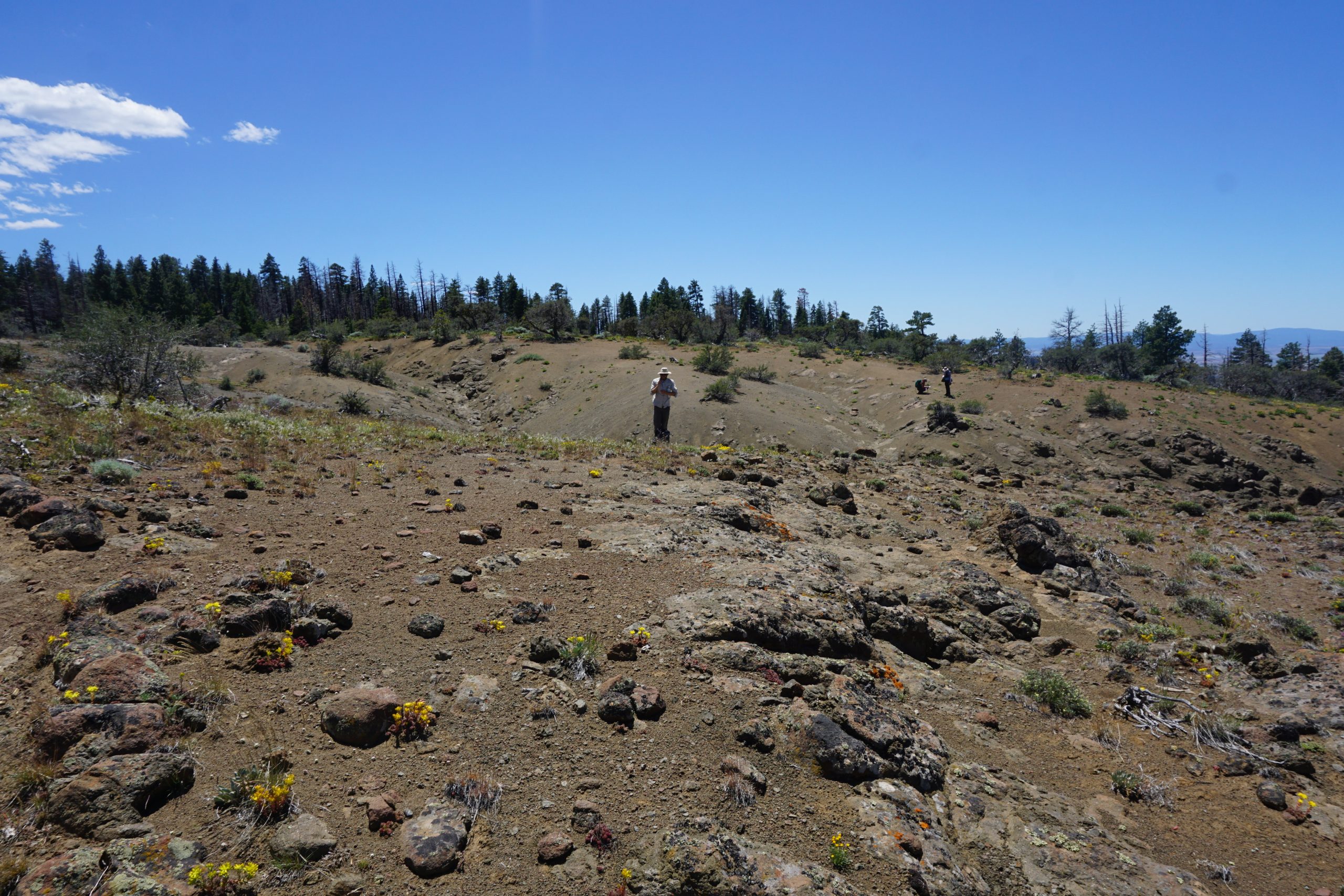 Once the letter was finished and submitted, we then needed to wait for the Regional Forester to be briefed on the agreement and sign. No one knew exactly when that would be, but in the meantime, field season had begun!
Field preparations went on as usual. CaPR members were excited by the prospect of finally making a group expedition to the far corner of the state to make collections from the extremely underrepresented area of the Modoc National Forest and Applegate Field Office-managed Bureau of Land Management (BLM) land. We developed a plan with the Modoc National Forest botanist Genevieve Harman to collect vouchers under the CNPS voucher LOA during scouting in June and wait to collect seed until if/when the CaPR LOA went through. It resulted in an odd trip where we were hoping that nothing on USFS land was ready to collect so we could avoid the sad experience of passing up perfectly good seed from rare plants.
Fortunately, the trip was well timed to catching plants in bloom rather than seed at many of our spots on the Modoc National Forest, though seed was ready to collect on the lower, drier BLM lands. But on the last day, a group had ventured to the north end of the forest to scout a promising spot with population records of at least five rare plant species nearby – and a couple of the species proved to be with ripe seed. Yet, because they had to drive so far, the group drove through the town of Alturas and had sufficient cellular signal to check email – and learn about the signing of the LOA! So, seed was collected, and the group joined the rest of the CaPR expedition group in triumph and full of happy news.
Modoc wasn't the only National Forest CaPR members used the LOA to collect rare plant seeds from, and the reports are now rolling in detailing what the different teams were able to accomplish. We believe we are making good on the promise of the letter "to conserve USFS seed for the rarest flowering plants in California and will increase the Best Available Scientific Information about rare plants across the Region to aid management."