Save Plants
CENTER FOR PLANT CONSERVATION
December 2021 Newsletter
Looking back at 2021, The Center for Plant Conservation (CPC) is proud of what we have been able to accomplish together. Thanks to our National Office staff, Board of Trustees, and generous donors, we have been able to initiate or continue exciting projects that help plant conservation in the U.S. and its territories, Canada, and around the world. In this issue of Save Plants, we recount the progress we've made on seed collections for the National Collection, the growth of the Rare Plant Academy, the development of the online Applied Plant Conservation modules, the new collections for the Seed Longevity Study, and the advancement of our state collection initiatives in California and Florida. Collectively, these programs and tools enhance our ability to convey our understanding about best practices for plant conservation from the CPC Network to the rest of the world. Thank you for what you've done to help Save Plants.
In gratitude and looking forward to 2022,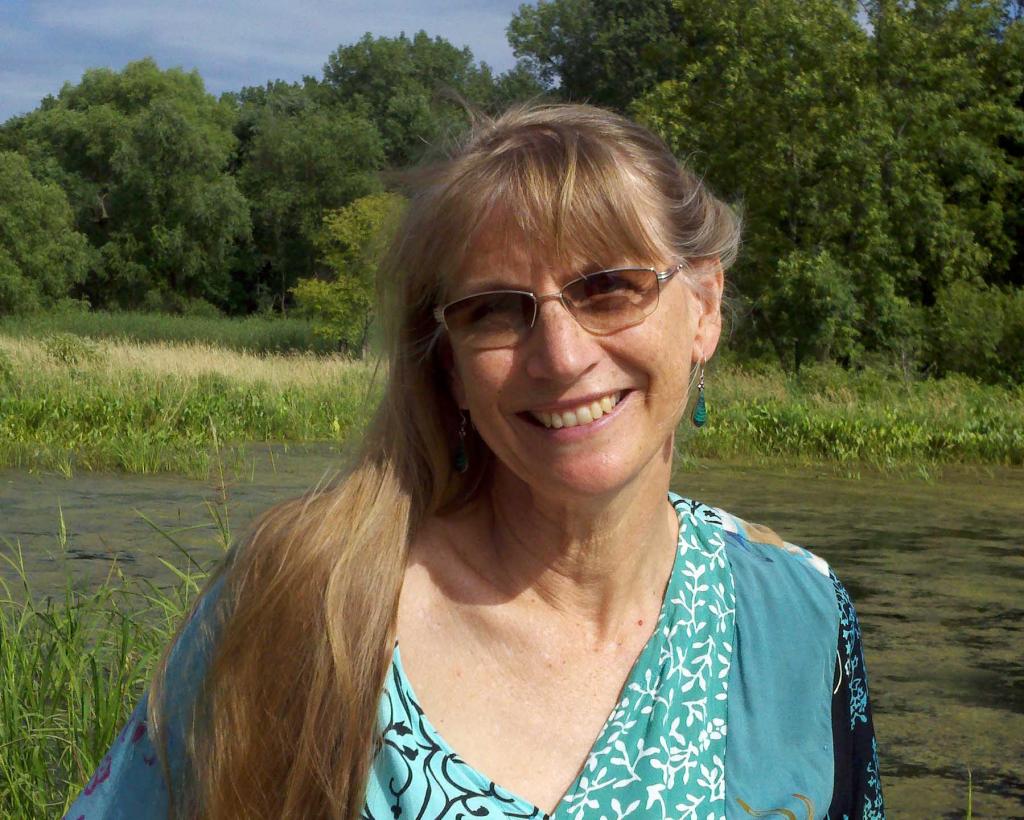 Joyce Maschinski
CPC President & CEO
Updates from the National Collection
The National Collection, a collection of the nation's rarest plants in the care of the CPC Participating Institutions, saw another large growth spurt this year. The addition of 160 new types of plants brings the total number of plants safeguarded in the collection to 2,216. Several projects account for increases in the National Collection: the California Plant Rescue project has captured many the rarest species in the state, the Florida Plant Rescue is gaining momentum, and collections for the U.S. Forest Service have added  rare species to gardens throughout the network. Even the IMLS Seed Longevity Study added species that were collected this year or collected opportunistically during field excursions.
Florida lantana (Lantana depressa var. floridana)
While working at Bill Baggs Cape Florida State Park to collect fresh seed of the beach star sedge (Remirea maritima) for the IMLS Seed Longevity Study, Fairchild Tropical Botanic Garden's team also bagged the park's Florida lantana (Lantana depressa var. floridana) population. Each of the inky metallic blue fruits of this coastal dweller contains a single seed. The shrubby plant with bright yellow flowers is found only on the east coast of Florida and is state listed as endangered. Now, at least one seed collection protects this globally imperiled plant for the future!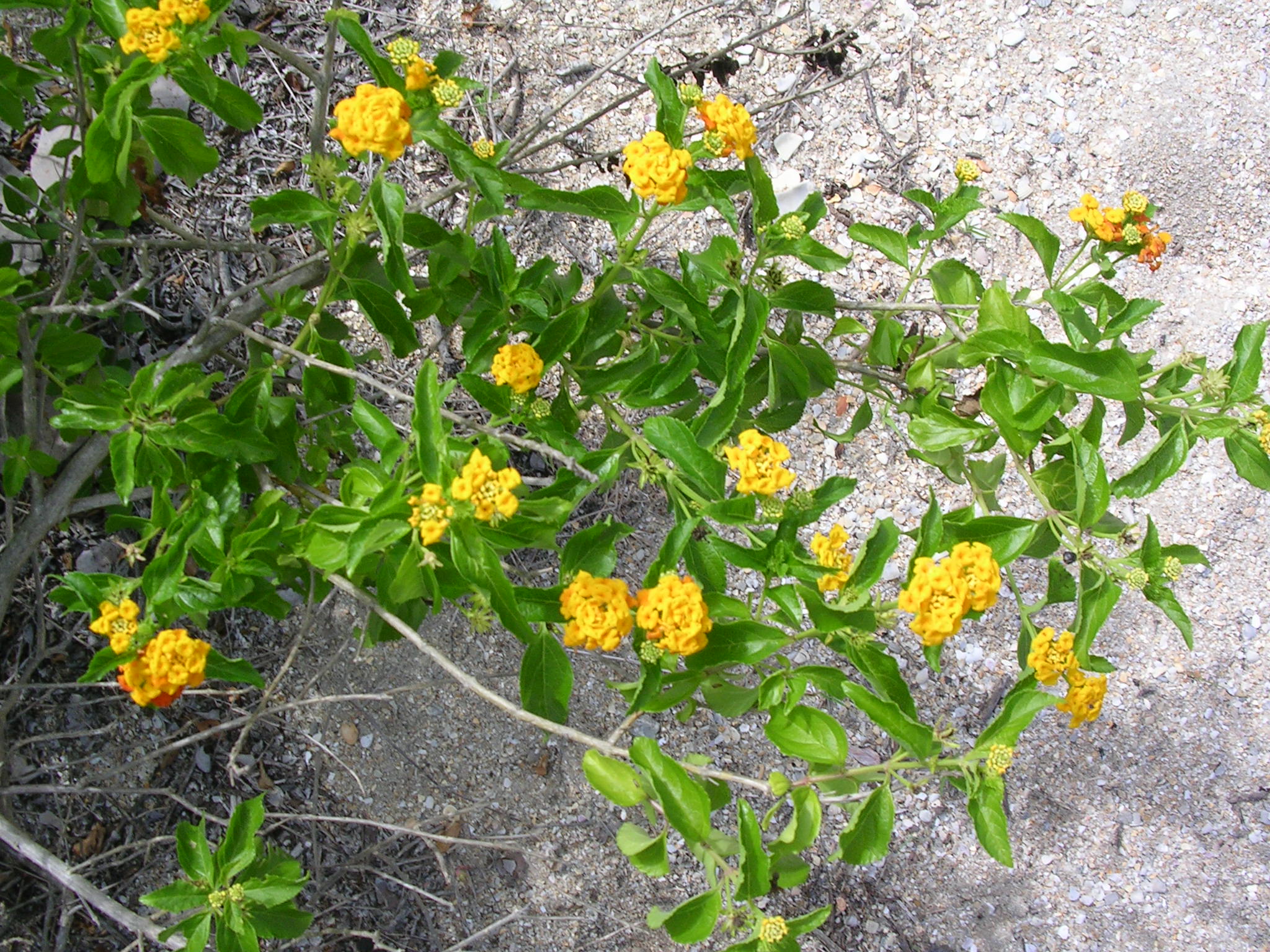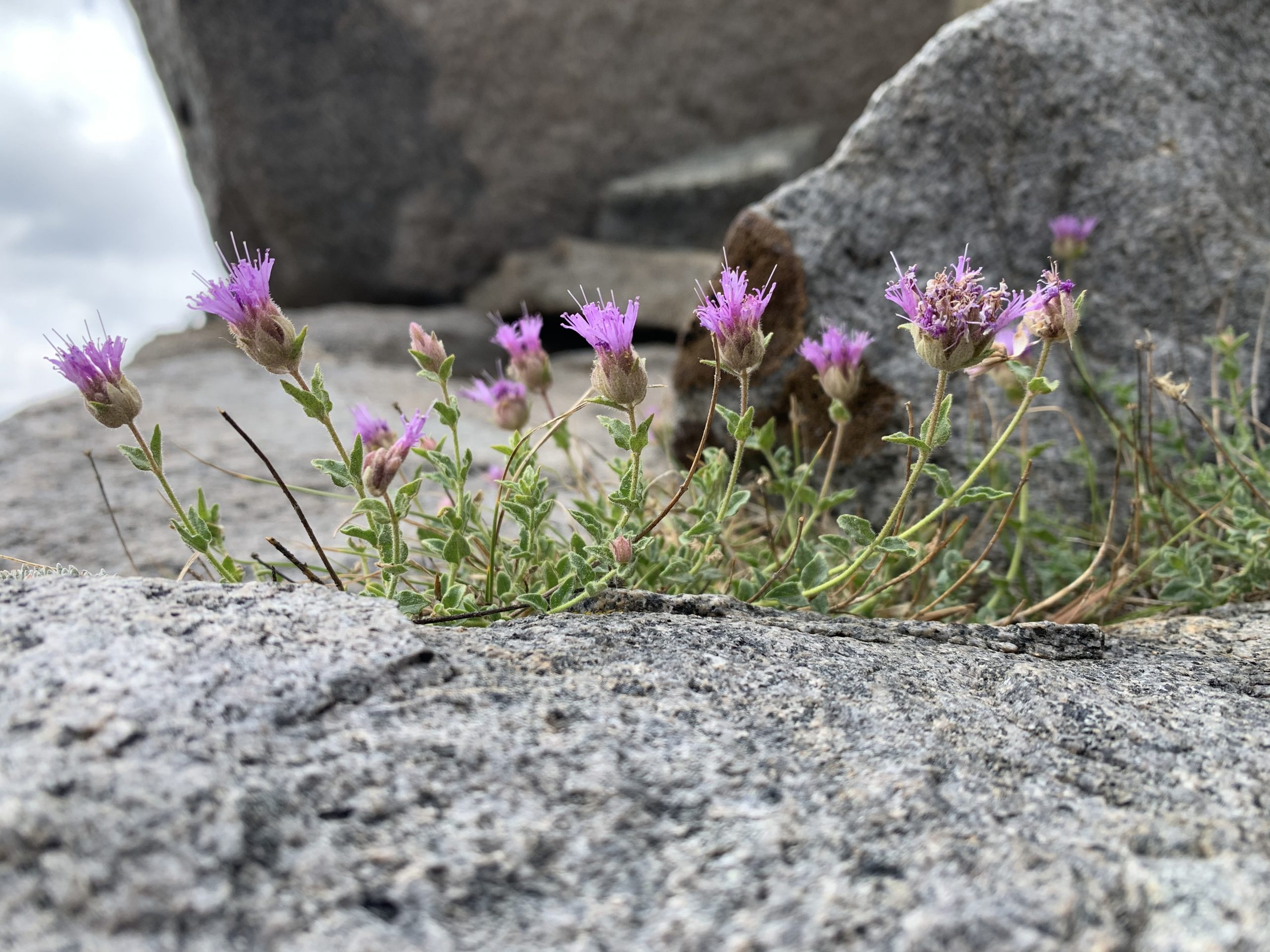 Sweet-smelling Monardella (Monardella beneolens)
The seed collection of sweet-smelling monardella (Monardella beneolens), a California endemic, in October was a hard-earned success for California Botanic Garden's Senior Conservation Botanist Duncan Bell. Initial attempts to conserve seed of the species in 2020 were thwarted. The first population targeted proved too small for a collection, and the largest population (100 individuals!) was successfully scouted but later barred from entry due to wildfires at collection time. This year, wildfire again threatened the possibility of collection, but the team managed to get to the population a few days before the first snowfall. Duncan and team endured a 4-wheel driving adventure – crossing a river early in the morning and having the water immediately freeze on the truck – and hiked up to 12,000 feet elevation, where they found the sweet smell of success with the aptly named sweet-smelling monardella.
Welcome to New CPC Board Members
In the past year, the Center for Plant Conservation (CPC) has been fortunate to add four new members to our Board of Trustees, each bringing a wealth of knowledge, unique professional experiences, and a profound enthusiasm and commitment to CPC's mission to safeguard imperiled plants. We thank them for joining our team and supporting our work to Save Plants!
Flowers bloom in the Anza-Borrego desert, March, 2019. Photo by Caroline Iacuaniello.

Allison Alberts, Ph.D. (San Diego, CA)
Allison served as Chief Conservation and Research Officer at San Diego Zoo Global, where she established a team dedicated to plant conservation and a native plant seed bank. She is Board President of Eden Project USA, serves on the Advisory Board of the Mohamed bin Zayed Species Conservation Fund, and is a Senior Advisor at Ecoleaders LLC. Allison is a member of the IUCN Conservation Planning and Conservation Translocation Specialist Groups and advises the Reverse the Red initiative. She serves on the board of the San Diego Natural History Museum and is a long-time member of the California Native Plant Society. In 2015, she was honored with the Athena Pinnacle Award for excellence in recognition, promotion, and mentorship of women in science.
"Plants are essential to life on our planet and we cannot survive without them.  They make life possible, providing us with clean air to breathe, food to eat, medicine to heal, and so much more.  At the same time, they nurture our souls through their endless beauty and variety." – Allison Alberts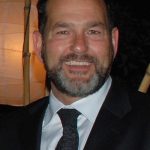 Damon E. Waitt, Ph.D. (Chapel Hill, NC) – Trustee
Dr. Damon Waitt is Director of the North Carolina Botanical Garden and Professor of the Practice in Biology at the University of North Carolina at Chapel Hill. As Director, Damon has broad responsibility for overall leadership and management of the North Carolina Botanical Garden and for ensuring that the Garden fulfills its mission to inspire understanding, appreciation, and conservation of plants and to advance a sustainable relationship between people and nature. Damon came to the North Carolina Botanical Garden from the Lady Bird Wildflower Center in Austin, Texas, where he served as Senior Director and Botanist from 2001-2015. Damon has served on the Invasive Species Advisory Committee of the National Invasive Species Council, as President of the Texas Academy of Science and the Texas Invasive Plant and Pest Council, and as board chair of North Carolina's Plant Conservation Program. Damon holds a Ph.D. in Botany from the University of Texas in Austin, an M.S in Botany from Louisiana State University Baton Rouge and a B.S. in Biology from Tulane University.
"It is important to save plants because plants will be essential to solving the grand challenges of this and the next century, including climate change, sustainability, food security, and preservation of ecosystem services. Safeguarding rare plants through the activities of the CPC is the fundamental first step to protecting all plants upon which all life depends." – Damon Waitt

Alison Luckman (Hailey, ID) – Trustee
Alison is a homemaker, living in Hailey, Idaho. She was born, raised, and lived in Los Angeles until her early forties. While in Los Angeles, she was chairman of the Bel Air Garden Club and participated in a myriad of charitable organizations. Since being in Idaho, she has served on the board of the Sun Valley Music Festival and maintains an interest in several local philanthropies. Her hobbies include hiking the local mountains and maintaining her home landscape and vegetable gardens.
"Answering why it is important to save plants is beyond my scope of words.  I believe that saving our plants is ultimately the most important thing that we can do.  It saves our air, it saves our animals, it saves our lives.  If there is any way that I can be involved in maintaining our plant diversity, I will consider it to be my most important contribution to future generations.  I am very grateful to have been selected to serve on this board." – Alison Luckman

Nancy Ylvisaker (St. Louis, MO) – Trustee
Nancy worked in finance in NYC for 17 years, first at JP Morgan as an investment banker and then President of its Community Development Corporation (CDC), and then at Merrill Lynch as the head of its CDC. Moving home to St. Louis in 2001, she served as President of historic Bellefontaine Cemetery & Arboretum, a Level II arboretum, and public educator on the NRHP. She also headed Bellefontaine's community development affiliate. Nancy is the board chair for The Nature Conservancy in Missouri, and on other boards including the Danforth Plant Science Center Leadership Council, the Harris World Ecology Center, Missouri Botanical Garden Conservation Mission Council and the Garden Club of America Finance Committee. She has a BA in Philosophy from Brown and an MBA from Yale.
CPC Grant Project Updates
Applied Plant Conservation Course
Development is currently underway for the creation of a brand-new, online Applied Plant Conservation course that will train our current and future botanical workforce in the best practices of rare plant stewardship and conservation. Partial funding for course modules has been generously provided by the Bureau of Land Management Offices of California, Colorado, and Nevada. The result will be a dynamic, video-based course featured on the Rare Plant Academy covering topics ranging from rare plant genetics and reintroductions to seed collections, exceptional species, and much more. CPC National Office staff are pleased to be collaborating with partners throughout our network to develop and teach course content.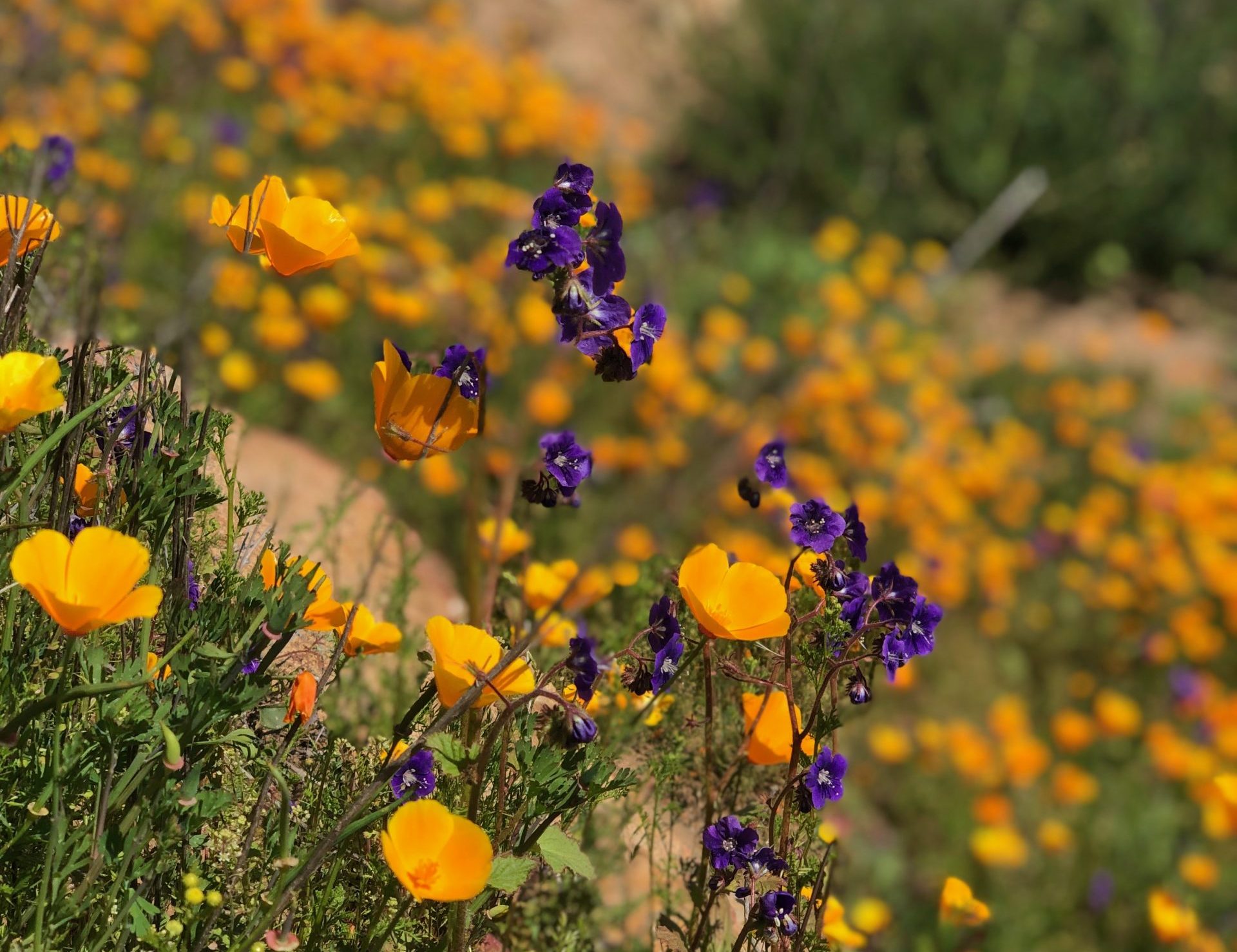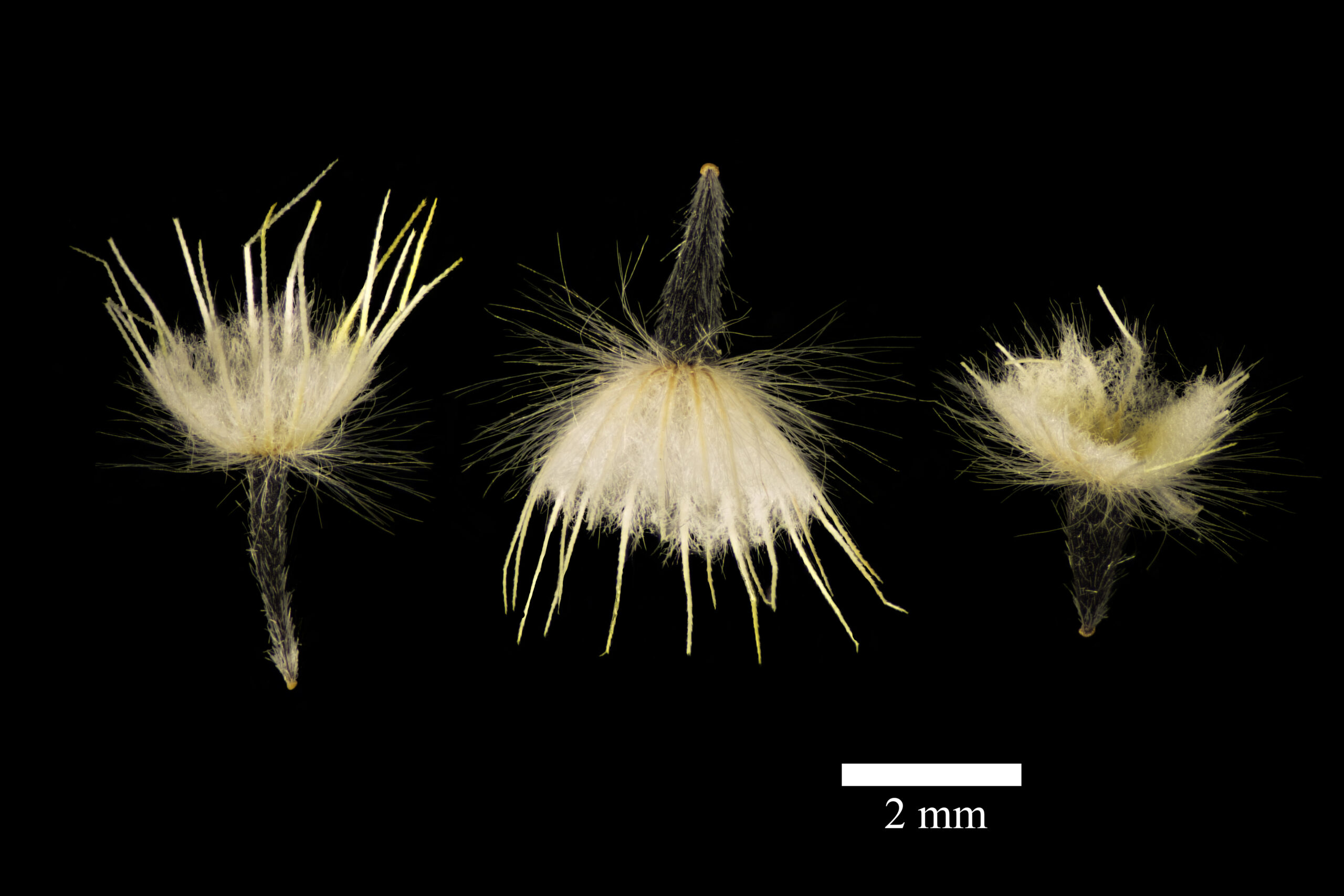 RIN Seed Longevity Study
This year marked the launch of CPC's nationwide research project evaluating the longevity of rare and endangered plant species seeds in conservation seed banks. The CPC National Office awarded seed collections funding to 23 Participating Institutions who recollect seed from 115 populations of rare plants held in long term storage for 15 years or more. Our collaborators at the National Laboratory for Genetic Resources Preservation will evaluate how the viability of these seeds has declined over time, using both traditional measure (germination) and a new biophysical proxy of seed health, RNA integrity.
On the Horizon: 2022
The Center for Plant Conservation (CPC) has many exciting events and initiatives on the horizon in 2022 in support of our mission to Save Plants. Here's a sneak peek at some of the highlights.
Background photo: South Florida rocklands on Everglades National Park Long Pine Key Nature Trail.
Florida Plant Rescue
CPC has launched the Florida Plant Rescue (FLPR), a statewide seed collection initiative which aims to secure the rare and endangered plant species of the Sunshine State in conservation collections. Stakeholders from Florida's existing botanical community, including eight Participating Institutions, held their first meeting in January 2021 to discuss collections and advancement strategy for this fledgling initiative. Thanks to support from two generous donors, CPC funded four Participating Institutions to make 10 inaugural seed collections. The National Office worked with regional experts in rare plant assessments, Institute for Regional Conservation, and Florida Natural Areas Inventory to improve our understanding of the priority species most in need of safeguarding.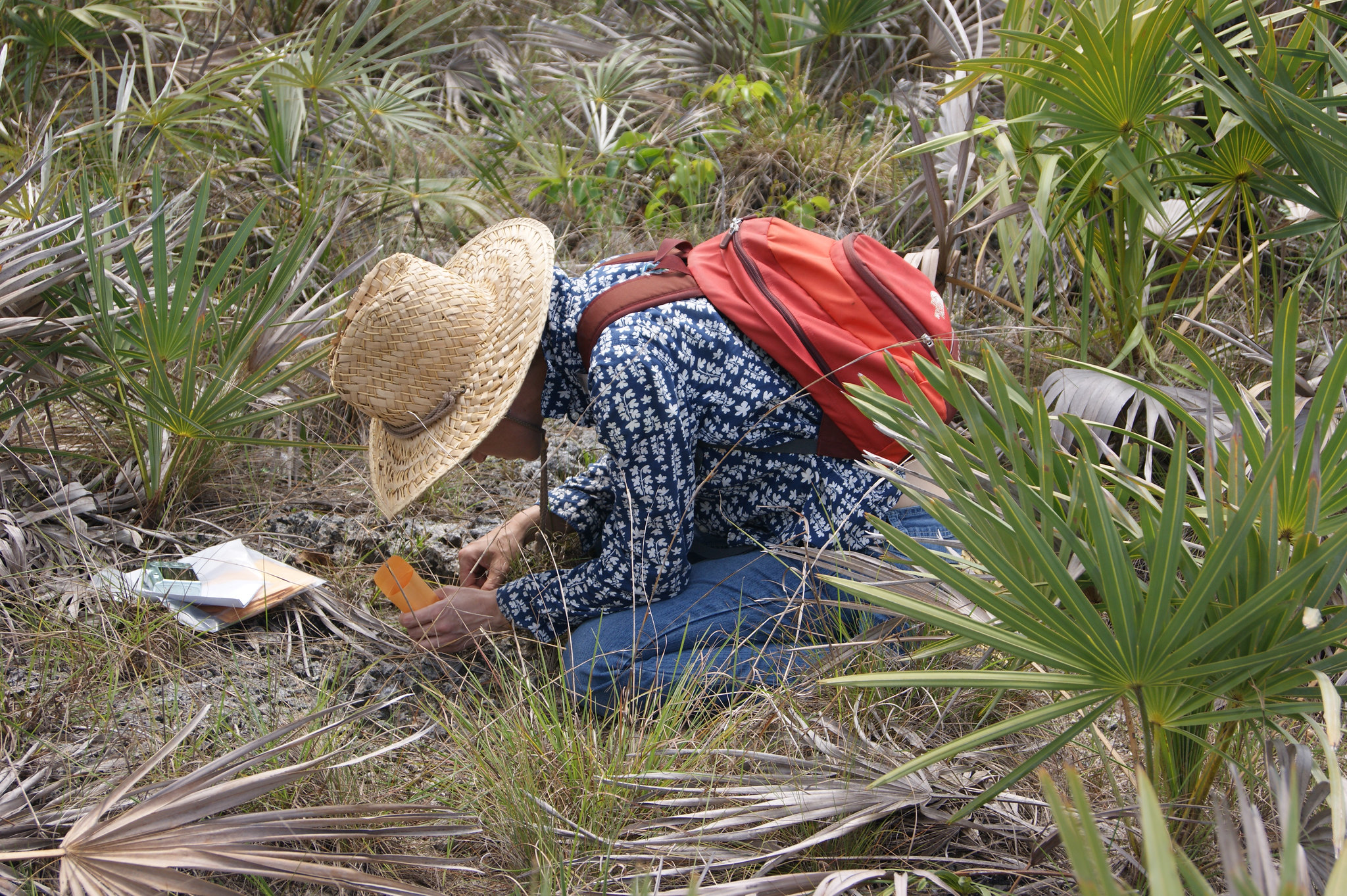 Recently, CPC secured an additional year of funding for FLPR through a $100,000 grant from the Band Foundation. This funding will enable an additional 20 seed collections and provide support for a part-time project coordinator. In addition we will be able to fund one project that involves an exceptional endangered species and build the database for the program.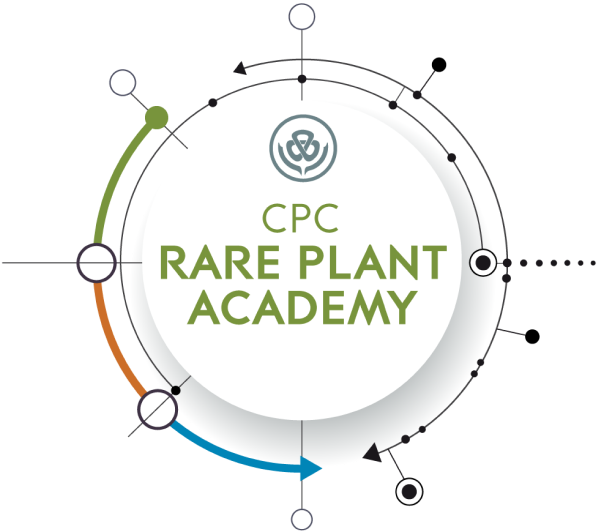 Wrapping Up the Rare Plant Academy Grant
CPC is entering the final year of our Institute for Museum and Library Services National Leadership Grant in support of the Rare Plant Academy (RPA). Over the past three years, this grant funding has enabled us to develop the RPA into a robust digital hub of learning, sharing, and discovery for the plant conservation community. To date in 2021, we have served over 20,000 web users (an 80% increase over the same period in 2020), updated and improved our Best Practice Guidelines with a new chapter in Conservation Horticulture, and sparked 125 community forum discussions. Over the next year, we will continue to refine our online platform and add to our growing library of plant conservation "how to" videos as we wrap up our grant work—but the work doesn't stop there! You can always count on RPA being your go-to resource for plant conservation best practices. Just as technologies, resources, and research continue to grow, so too will the RPA as we further our mission to Save Plants from extinction.
Save the Date: CPC 2022 National Meeting
Mark your calendars for the CPC 2022 National Meeting next spring! Our first in-person meeting in two years will take place May 5-6 at the Denver Botanic Gardens, with a special field trip to the National Laboratory for Genetic Resource Preservation (NLGRP) planned for May 4. With the theme of "Celebrating Conservation Milestones," we look forward to bringing together our plant conservation community to collaborate, share, and learn from each other at this event. Look for more details coming soon on our website!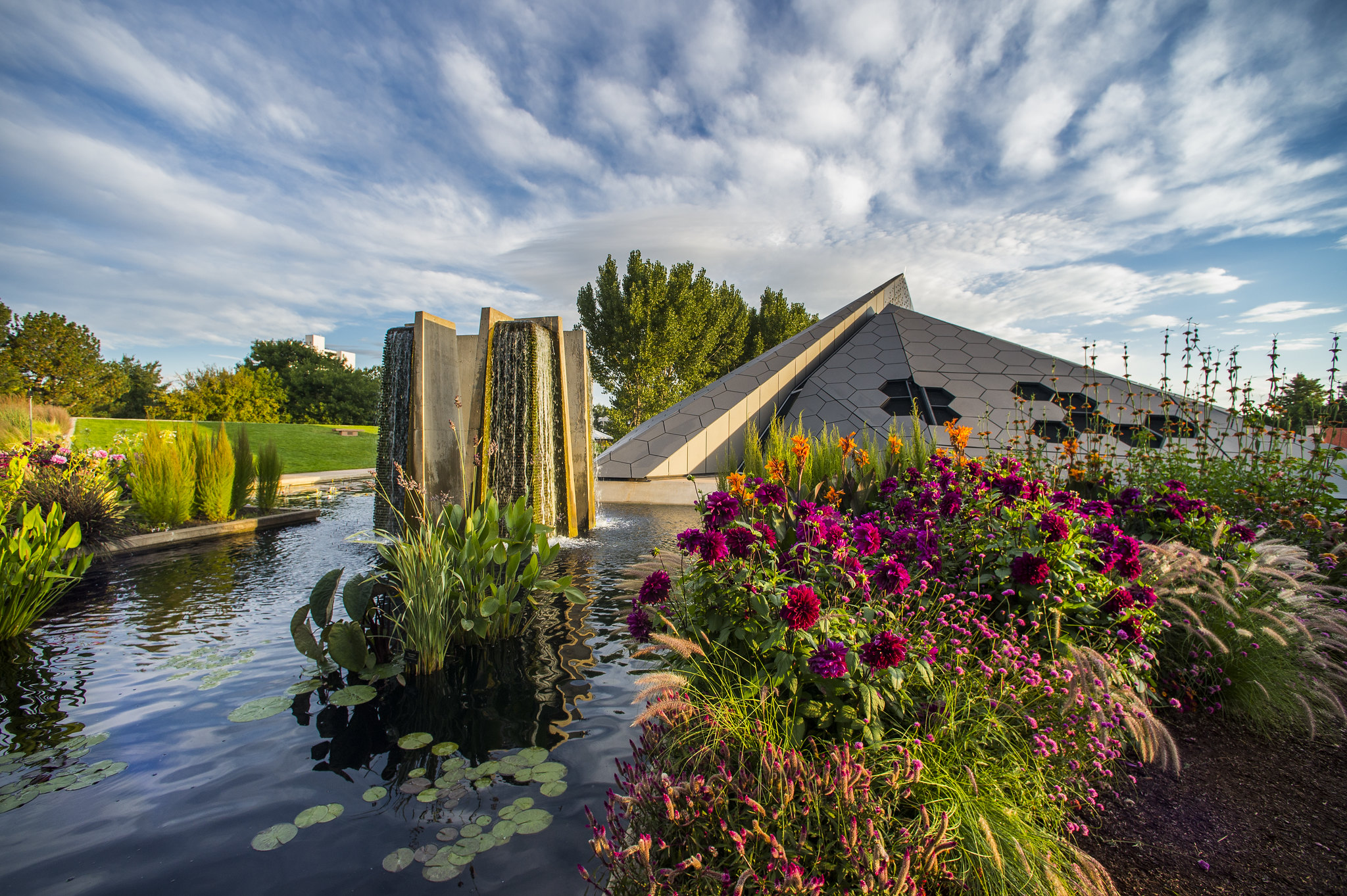 Conservation Champion
Christa Horn
Coordinator, California Plant Rescue and Program Manager with San Diego Zoo Wildlife Alliance
If we are to save plants, we must work together. Our Conservation Champion for December, Christa Horn, coordinates the California Plant Rescue with grace, a sense of fairness, and respect for all the parties involved. She combines a personal love for plants with a keen sense for problem-solving issues, ranging from the logistics of an expedition to ironing out details regarding teamwork. Thanks to her help, this very important program has made great progress, has saved many rare plants, and continues to thrive.
Background photo: Christa in Death Valley National Park. Courtesy of Christa Horn.
When did you first fall in love with plants?
If my life were a romantic comedy, plants would be the best friend that I didn't realize I was in love with the whole time. I grew up associating plants with play time: tea parties under backyard junipers, pretending the berries were treats; playing house in a ring of creosote bushes in the desert lot next door; and family getaways and birthday parties in the forests of the Sierra Nevada range.
In high school and college, I was drawn to ecology and how different species related to each other and their environment. I learned that the scent of the creosotes I played with was from the resin in their leaves that protected them from water loss, and that they grew clonally, allowing the same genetic individual to stay alive for tens of thousands of years! I appreciated and enjoyed learning about plants, and I took a lot of plant-focused classes, but I didn't recognize plants as my path.
As I started working short-term jobs and seasonal positions in ecology, I saw up close – not just intellectually – that plants were the foundation of all the fascinating living systems I was working in. Seeing how plants grow from tiny seeds to giant trees, defend themselves, adapt to harsh environments, and more, was awe-inspiring. These jobs made me realize that I had spent a lot of time and been happiest with plants, that I had been falling in love with plants my whole life.
What was your path to becoming a Conservation Program Manager at the San Diego Zoo Wildlife Alliance?
I've always enjoyed looking at how things connect and was drawn to ecology. My degrees are in Earth Systems, an interdisciplinary major at Stanford University, which takes a big picture approach to environmental problem solving. I also minored in Anthropological Sciences with a focus on human relationships with the environment.
Upon graduating, I only had vague ideas about what I wanted to do. I took on some short-term positions: a grasslands project in northern California, a forest resiliency project in Oregon through the Nature Conservancy and AmeriCorps, and a long-term forest recruitment study in Puerto Rico.
These seemingly disparate experiences demonstrated adaptability and happened to align very well with the projects in the fledgling plant research group at what is now the San Diego Zoo Wildlife Alliance— and so I was hired! My responsibilities grew with my time in the group, as I worked my way up from Research Technician to a Program Manager.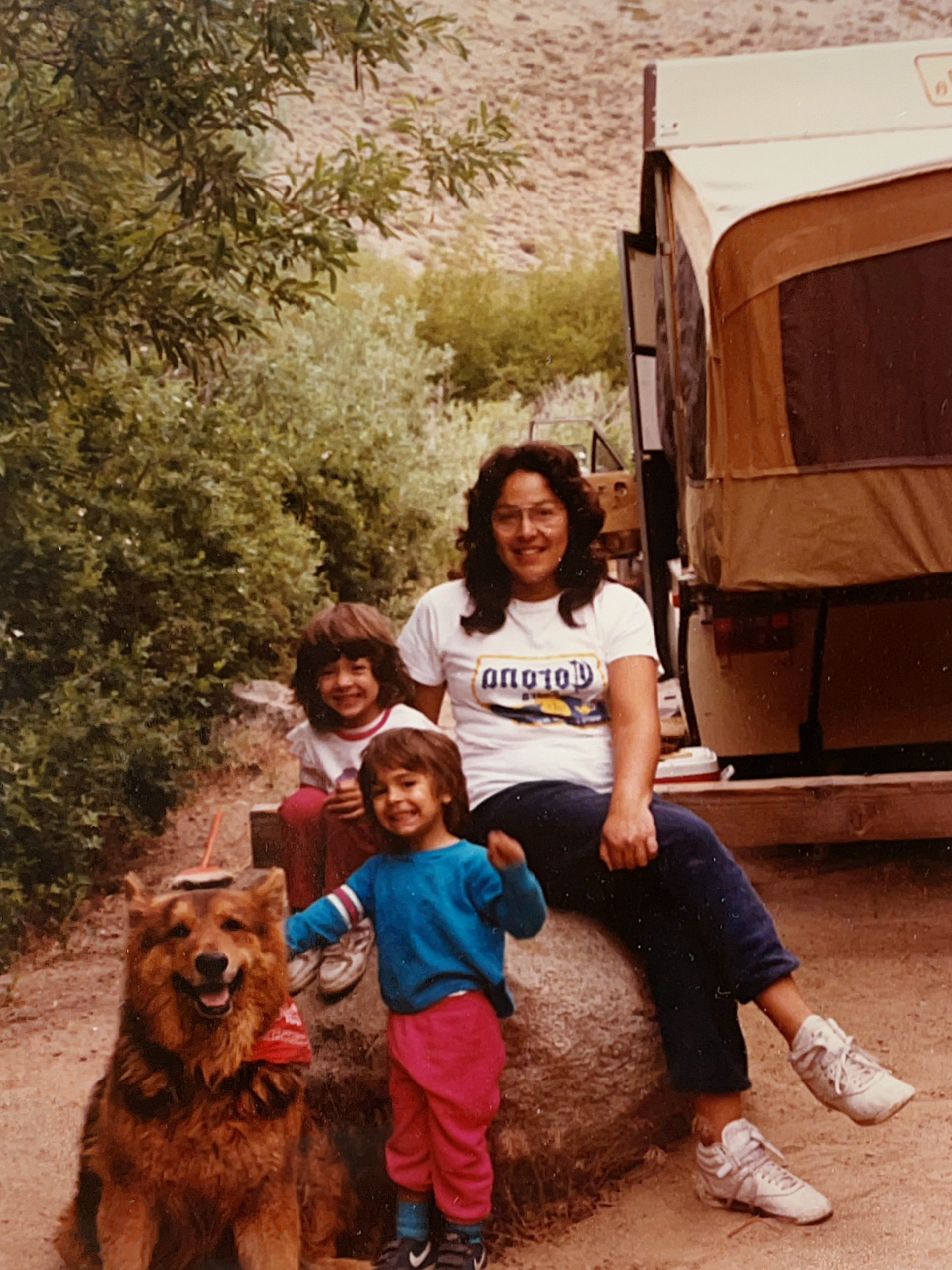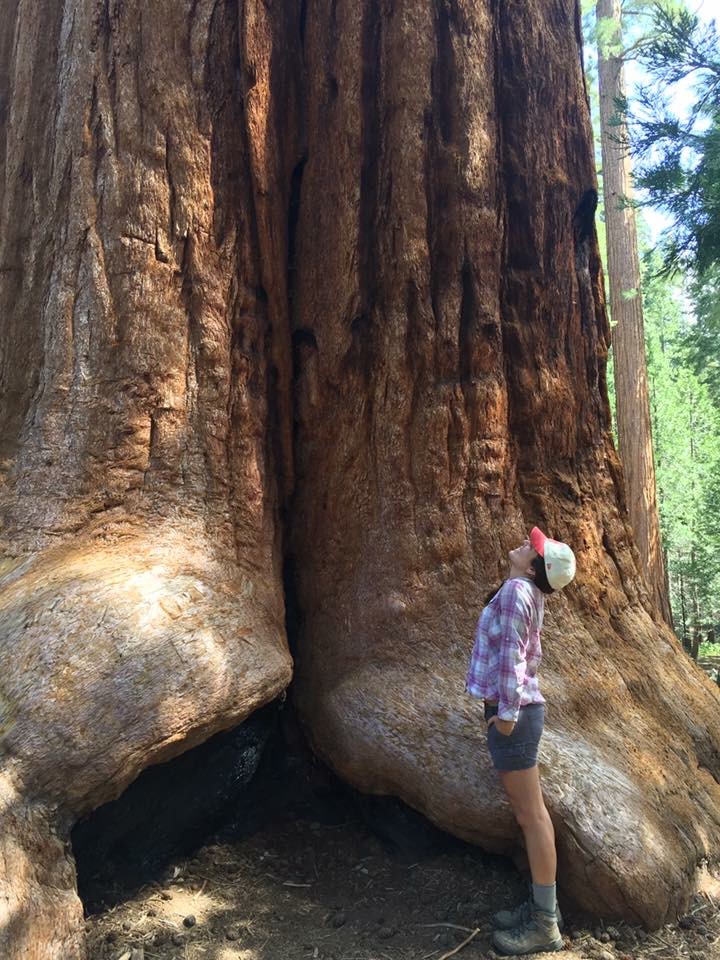 How would you describe your role as Coordinator of California Plant Rescue?
The title is very apt – I coordinate the meetings and action items of CaPR. When initially formed, the group would meet and share ideas, but follow-through was difficult as no one had time dedicated in their positions to take on many of the tasks. About 20% of my time goes towards CaPR coordination, and I'm able to bring together task groups, draft reports and grant proposals, and work with partners on data and other projects. California Plant Rescue has 12 members, and even though my employer (SDZWA) is one of them, I always try to keep in mind that I am coordinator for CaPR as a whole and not serving SDZWA while working in this capacity. SDZWA has its own representative at the table.
What progress has CaPR made?
With the recent injection of funding from the state of California, CaPR members have made an astonishing number of seed collections in the past few years. As a result, we now have seed collections of 75% of the rare and threatened plants in the state. But this was possible because of the less showy, and less measurable, work that came before the funding arrived.
Establishing a shared database has been key. Getting all data in the same format took effort from everyone. CPC's Katie Heineman was instrumental in creating a database platform that any partner could use to see our cumulative rare plant collection progress as well as gaps in our collecting. Having all of the data together enables us to assess the strength of our collections (the number of occurrences represented, the amount of seed in a collection, whether it was done by maternal lines or bulked) and identify opportunities.
In general, why do you support work to Save Plants?
Plants are amazing! Because they can't change location and aren't human-like, people often fail to see how dynamic and exciting they are. Yet, when people picture a habitat or ecosystem, they often picture the plant community of that habitat, perhaps intuitively knowing that plants are the foundation of life. I work to save plants broadly because they are key to life on this planet.
Most plant species are still mysteries to us: we don't know their role in ecosystems, potential utility, or evolutionary potential. But we don't need those details to know that each type of plant is unique. I work to save rare plants because plants are special in their own right and shouldn't be allowed to blink out because of human activity.
What new approaches or initiatives in conservation excite you?
The conservation community is getting more specific, and more experimental, about how to conserve biodiversity in the face of climate change. Initial research efforts were focused on understanding the impact of climate change (super important!), while conservation actions often focused on addressing other threats to help reduce the total number of stressors the species faced and on collecting seed as backup. Now it seems that more people are finding ways to address the threat. For example, some exciting new approaches include incorporating knowledge of climate resiliency into land conservation, careful assisted migration, and looking for adaptive traits in a population to enhance plantings.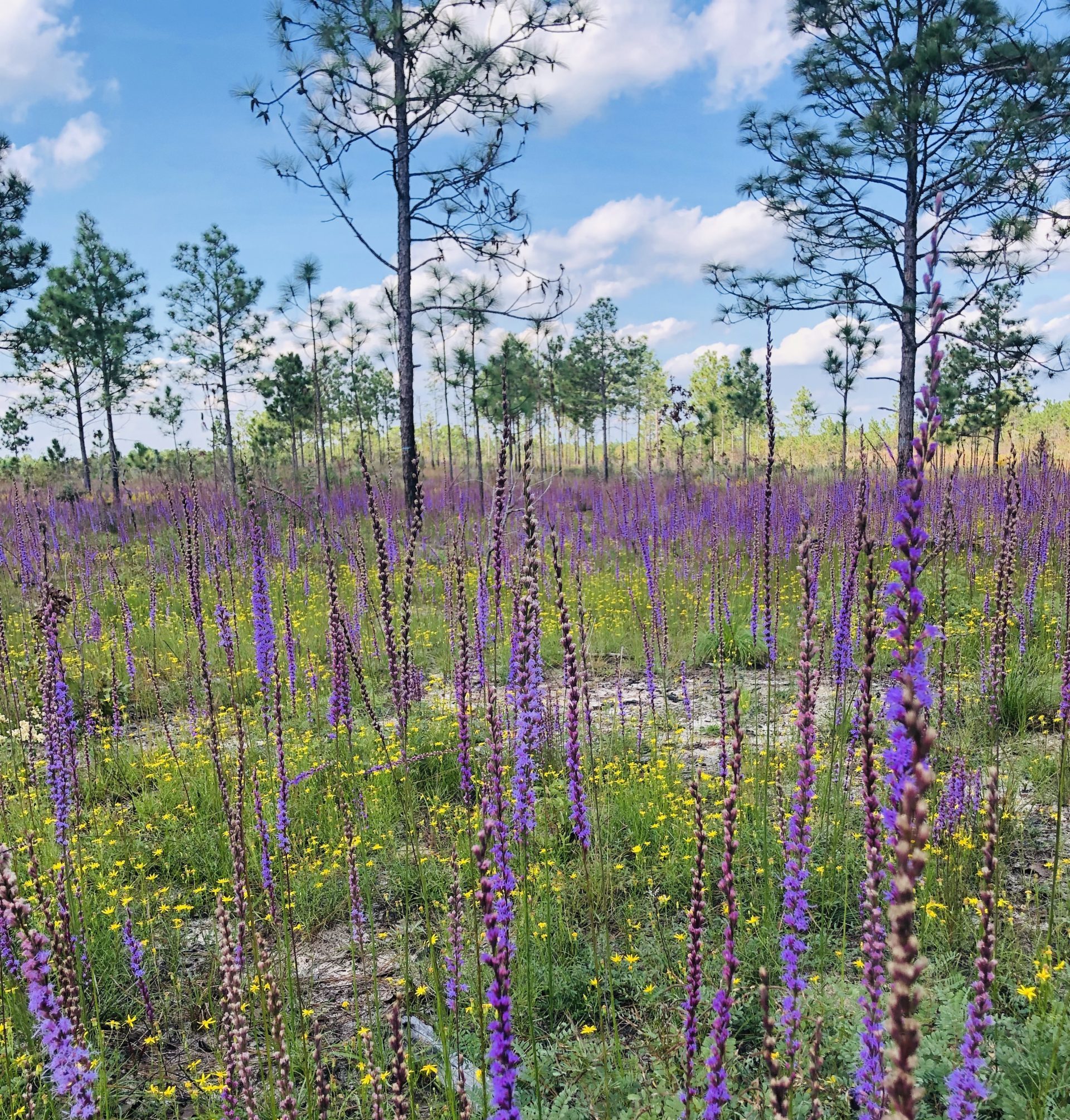 As Seen on Rare Plant Academy: Share Your Rare Plant Photographs
CPC Rare Plant Academy (RPA) is a hub of learning, sharing, and discovery for the plant conservation community, offering expertise and resources amassed by experts across our network of 68 Participating Institutions. One important way our community members can contribute to content on RPA is to share their photographs of rare plants and plant conservation activities. These images bolster RPA and Plant Profile content, helping further educate our botanical workforce. They are also a critical means of sharing and exemplifying the conservation stories of our network, helping us garner support for our shared mission to Save Plants. Start sharing your own photos today!
Get Updates
Don't miss out on current events and updates. Get content instantly by signing up for our newsletters.
Sign Up Today!
Employment Opportunities
Conservation Botanist (GIS Specialist) | California Botanic Garden
California Botanic Garden
California Botanic Garden 1500 North College Avenue, Claremont, CA 91711-3157 Phone 909-625-8767 calbg.org
TITLE: Conservation Botanist (GIS Specialist)
DEPARTMENT: Biodiversity Research and Conservation
STATUS: Full Time
REPORTS TO: Director of Conservation Programs Position Overview: Under the supervision of the Director of Conservation Programs at California Botanic Garden (CalBG) and in coordination with the conservation team, the Conservation Botanist (GIS Specialist) will manage and create spatial data, and participate in field research and conservation projects including: general floristic surveys, focused surveys of rare plants species, rare plant monitoring, seed collecting, and other field research activities as needed. The Conservation Botanist will work in a team to coordinate and organize GIS data for a diversity of conservation projects. Specific duties include spatial data management and organization, participation in field work, creation of species distribution models, participation in field projects, supervision of field technicians and interns; communication with external conservation partners, and personnel from other institutions; plant identification, data entry, and labeling of field collections; literature review; and writing of technical reports and scientific publications. This position is estimated to be 50% office work (e.g. GIS data management and reporting) and 50% field work. Duties and Responsibilities
● Under participating agreements, grants and contracts between CalBG and a diversity of partners including the Bureau of Land Management, California Department of Fish and Wildlife, National Fish and Wildlife Foundation, National Forest Foundation, U.S. Forest Service, U.S. Fish and Wildlife Service, and others, assists in the execution of the annual program of work to support our mission of plant conservation at CalBG.
● Curates and organizes spatial data for a diversity of projects including geodatabase development. Preparing GIS data and maps and implementing a workflow for spatial data processing across the conservation department. Prepare spatial data for submission to conservation partners.
● Working independently and in association with garden staff, and personnel from other institutions, coordinates and participates in conservation projects between CalBG and other agencies or organizations, including botanical surveys, seed collecting activities, and rare plant inventory and monitoring projects.
● Work in coordination with other staff to organize field schedules, equipment, and supplies; and supervises field teams.
● Coordinates and participates in data management, data entry, and mapping associated with field projects.
● Assists in preparation of written reports and other documents for field projects for submission to conservation partners.
● Identifies field collections, enters specimen data, and generates specimen labels for submission to the CalBG collections.
● Assist with supervision and training of staff and interns.
● Participates in institutional, professional, societal, national, and international meetings, symposia, and workshops directly related to work as needed.
Qualifications:
● Master's degree in botany, biology, or equivalent environmental science is required, or
● Bachelor of Science in botany, biology, or equivalent environmental science with four years or more of relevant experience.
● Experience using ArcGIS Pro, ArcGIS Online, ESRI Collector, and ArcGIS Field Maps including experience maintaining/populating databases is required.
● Ability to work successfully with a dynamic team, and work independently with minimal supervision is critical.
● Strong writing and verbal skills are required.
● Willingness to conduct overnight field work in remote locations is required.
● A working knowledge of basic taxonomic principles and characteristics of major plant families and California flora is required.
● Experience operating a 4WD vehicle desired
● Valid driver's license and a clean driving record.
Physical demands
● Ability to conduct fieldwork under a variety of environmental conditions (heat, cold, rain, wind, etc.) is required.
● Must have physical strength and endurance sufficient to carry field equipment and supplies and hike over steep, and rugged terrain. Work may include bending and squatting on uneven terrain for extended periods of time.
● Sitting for up to 2 hours at a time and using a computer for lengthy periods
Salary Range $19.00 – $23.00 per hour, depending on experience
Qualified candidates please send cover letter and resume to: California Botanic Garden Attention: Naomi Fraga conservation@calbg.org 1500 N College Avenue, Claremont, CA 91711 Fax to (909) 626-3489
Apply
Graduate Assistantship Opportunities | Department of Natural Resources and Environmental Management
University of Hawai'i at Mānoa
2022 Hauʻoli Mau Loa Foundation – Graduate Assistantship Opportunities Department of Natural Resources and Environmental Management
Hau'oli Mau Loa Foundation (www.hauolimauloa.org) and the Department of Natural Resources and Environmental Management (NREM) at the University of Hawai'i at Mānoa (UHM) are pleased to announce the availability of three graduate assistantships for local students dedicated to careers in natural resource management in the state of Hawai'i. Each assistantship comes with generous support for two years (2nd year pending satisfactory academic performance), including a Graduate Assistantship salary ($22,140/year plus fringe benefits), a full tuition remission, and $5,000 in professional development funds (books, fees, travel to local and national conferences, supplies, etc.).
The overall goal of the Hau'oli Mau Loa graduate assistantships is to develop the next generation of natural resource management leaders in Hawai'i. The following eligibility criteria apply: (i) good academic standing (minimum GPA of 3.0 prior to and throughout the assistantship); (ii) from Hawai'i, as evidenced by graduating from a Hawai'i high school; (iii) pursuing a MEM in NREM; (iv) track record of supporting Hawai'i's environment (e.g., internships, volunteer opportunities, etc.) and serving in a leadership capacity (academic, athletic, extracurricular, and/or professional); and (v) commitment to pursuing and attaining a long-term career in natural resource management in Hawai'i.
Application Details:
(1) If you are not currently an NREM graduate student, you must apply to the MEM program by the January 1, 2022 deadline by submitting all required application materials (note that some application materials should be sent directly to the UHM Graduate Admissions Office and others directly to NREM, also GRE is NOT required this year).
(2) Submit by January 1, 2022 an additional essay (2 pages, single spaced) clearly describing how you do/do not meet all eligibility criteria listed above to nrem@hawaii.edu, cc mehana@hawaii.edu. Write "HML Assistantship" in the subject line.
(3) Current NREM graduate students are eligible to apply if they will have completed <10 credit hours as of August 1, 2022. To apply, submit by January 1, 2021: (i) the additional essay described above; (ii) a letter of recommendation from your advisor; and (iii) transcripts (all in a single email to nrem@hawaii.edu, cc mehana@hawaii.edu, "HML Application" in subject).
Successful applicants are expected to begin their MEM graduate degree program in NREM in August 2022 and finish in May 2024. Review of applications will begin on January 1, 2022. Please contact Dr. Mehana Vaughan with any questions regarding this opportunity (mehana@hawaii.edu).
Apply
Botany in Action Fellowships 2022 | Phipps Conservatory and Botanical Gardens
Phipps Conservatory and Botanical Gardens
The Botany in Action (BIA) Fellowship program at Phipps Conservatory and Botanical Gardens fosters the development of the next generation of plant-based scientists. Subject areas include ethnobotany, plant diversity and conservation, landscape and brownfield restoration, and others. The program is open to Ph.D. students of any nationality who are conducting plant-based scientific research at U.S. graduate institutions. Grants are US$5 thousand for research-related expenses at sites in the U.S. or internationally, plus an all-expenses paid trip to Phipps to make a public presentation. The application deadline is 07 January 2022.
Find out how to apply: https://www.phipps.conservatory.org/green-innovation/for-the-world/botany-in-action/call-for-proposals
Apply
Multiple postions open at the NC Natural Heritage Program
NC Natural Heritage Program
Apply