CPC at the 2022 California Native Plant Society
CPC Participating Institution California Native Plant Society (CNPS) hosted a conference celebrating native plants of the Golden State in San Jose, California on October 18-20, 2022. CPC was thrilled to sponsor the video recordings of the proceedings, many of which focus on the conservation of California's rarest plants, including a recent genetic study of the always-charismatic Island Mallows by Kristen Hasenstab-Lehman of Santa Barbara Botanic Garden, a CPC Participating Institution. These videos will be hosted on the CPC Rare Plant Academy once production is finalized, and species-specific talks will be featured on CPC's National Collection Profiles.
Malva Rosa (Malva assurgentiflora). Photo Credit: Ron Vanderhoff.
The CNPS conference was also the site of the first in-person gathering of California Plant Rescue (CaPR) partners since 2019. This meeting was an opportunity to celebrate the incredible progress CaPR has made in fulfilling the goal of the California Biodiversity Initiative: to seed bank all critically imperiled species in California by 2024. In a little over two collecting seasons, CaPR partners have secured 324 previously unbanked "1B" species or globally rare species in seed collection. We have 253 species to go to reach our goal of securing all 1B species in seed collection by the end of 2024. CPC VP of Science and Conservation, Dr. Katie Heineman, presented preliminary findings from the CaPR gap analysis, which demonstrate enormous improvement in species representation in collection – especially in northern California.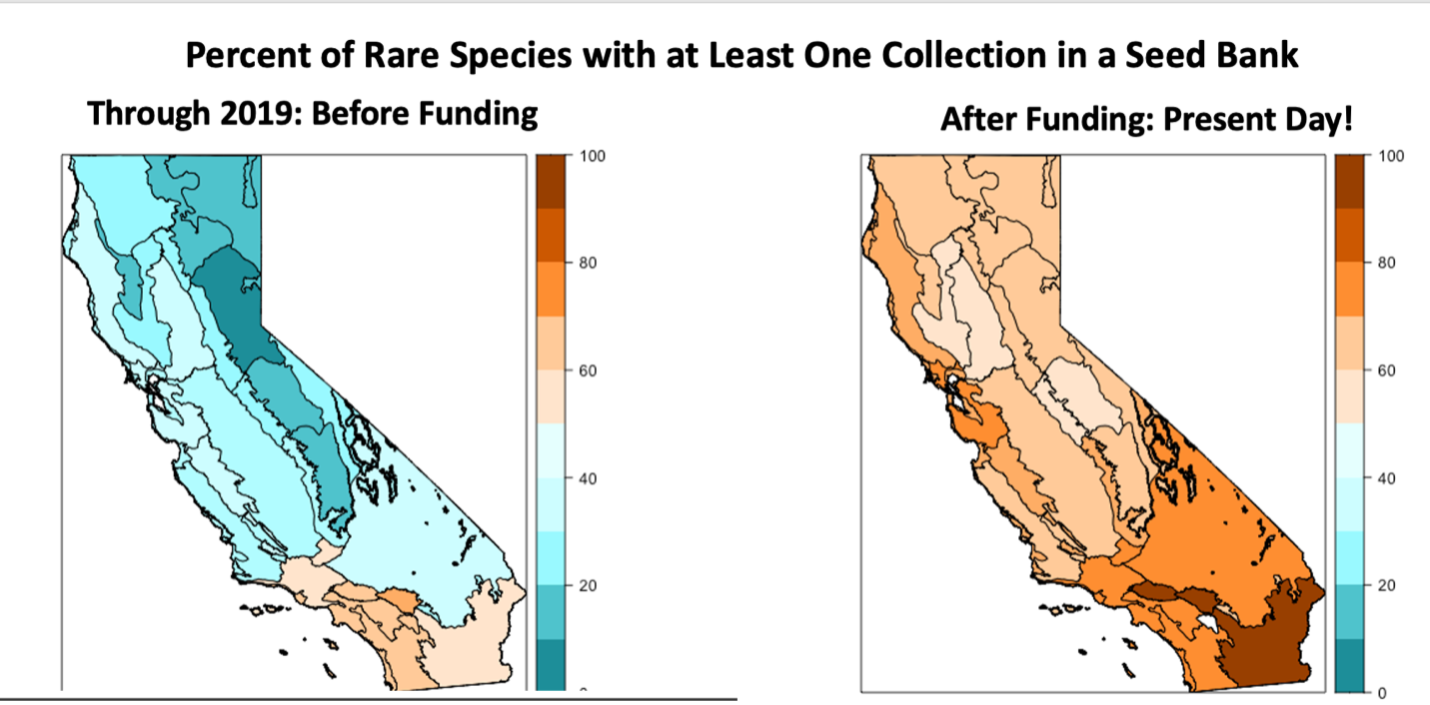 CPC was excited to demonstrate for CaPR partners the new database tool we developed to facilitate the targeting of seed collections for the initiative. This tool, currently only available to vetted members of CaPR institutions, allows collectors to search accessions and occurrences by geography, collection status, and landownership. It also includes user-specific lists to keep track of monitoring progress. We hope this tool can be adapted to other regional initiatives in the future and will serve as a useful reporting mechanism for our partners to provide reports to agency partners.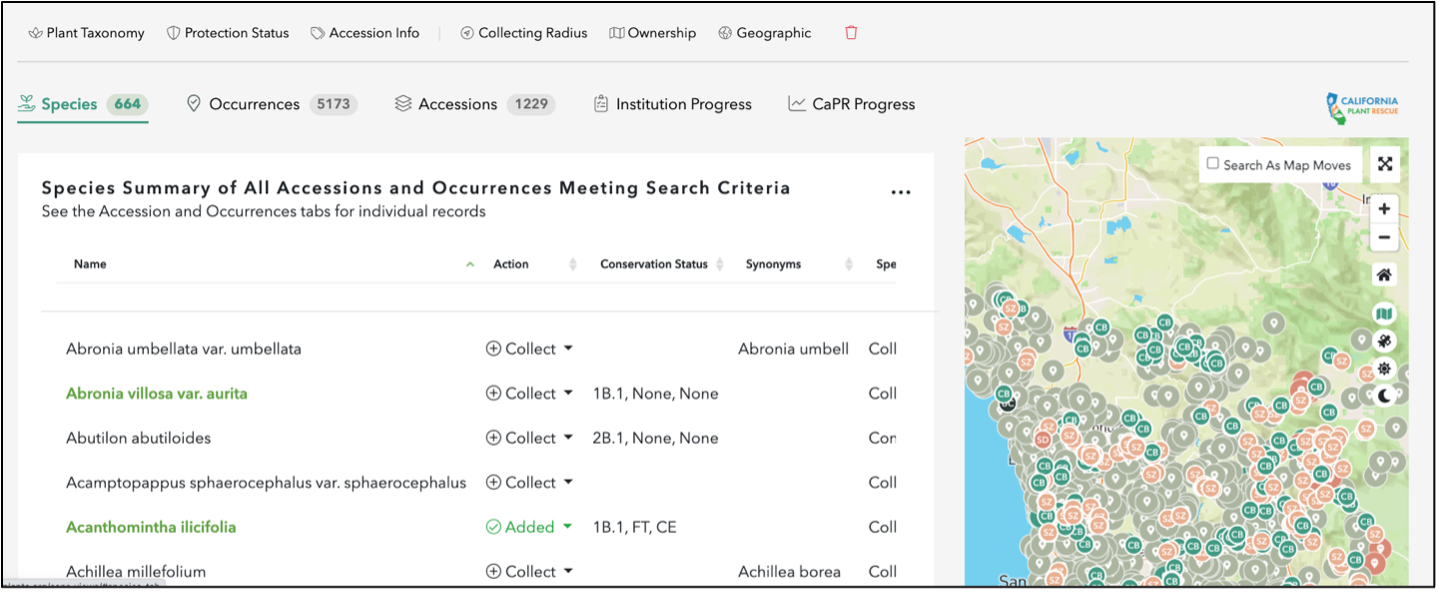 CPC and our CaPR partners will continue advancing towards our goal to secure all of California's critically imperiled plant species, in support of our ultimate goal to Save Plants from extinction.