Save Plants
Center for Plant Conservation
January 2023 Newsletter
As we welcome in the New Year, we also welcome the excitement and promise of new beginnings for the Center for Plant Conservation (CPC) with the selection of our new President and CEO, Dr. Carlos L. de la Rosa. Carlos brings to CPC over 30 years of experience in research, professional and community education, and conservation leadership including work in the United States, Central and South America, and southern Africa. I invite you to learn more about Carlos' experience, his commitment to the protection of biodiversity through conservation, and his appointment as our new President and CEO, as explored in this issue. On behalf of the CPC National Office staff and Board of Trustees, I am thrilled to welcome Carlos to our team and to the broader CPC network, and we look forward to his leadership and support in our shared mission to save rare and endangered plants from extinction!
Also in this issue, we are pleased to introduce two new members of the CPC Board of Trustees, Karyn Larkin Ries and Brian Vogt; we highlight the newly re-launched CPC Reintroduction Database (CPCRD), which serves as a critical resource to track rare plant reintroduction efforts throughout the CPC network; and we celebrate the work of our Conservation Champion, Dr. Joe Bellis, who was a driving force behind the CPCRD project.
It has been an honor to serve as CPC's Interim President and CEO these past six months and a privilege to work with such a passionate staff with support from an equally passionate Board. I look forward to continuing my service to CPC as a member of the Board of Trustees and a Participating Institution in our quest to Save Plants.
Wishing you all the best in the year ahead,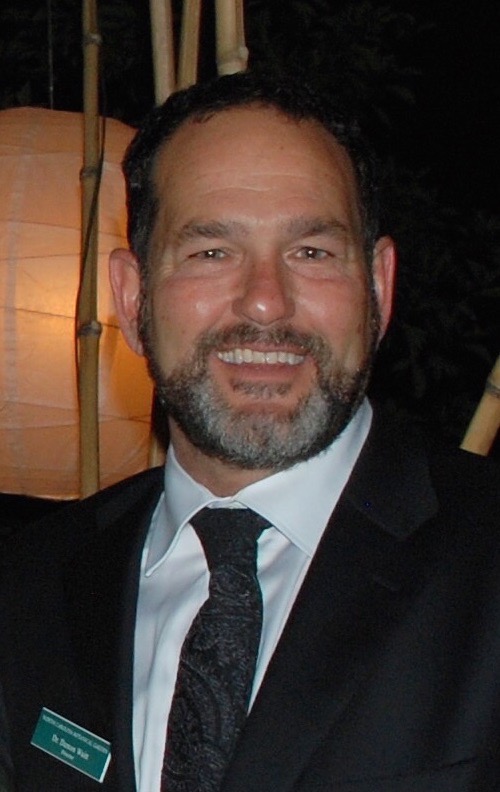 Damon Waitt
Director, North Carolina Botanical Garden
Center for Plant Conservation
The Center for Plant Conservation Selects New President and CEO
The Center for Plant Conservation (CPC) is pleased to announce Carlos L. de la Rosa has been selected as the organization's new President and CEO. Dr. de la Rosa—who comes to CPC with broad experience in nonprofit conservation leadership, research, and practice—assumed the role on January 2, 2023.
Background photo: Coyote brush (Baccharis pilularis). Photo by Caroline Iacuaniello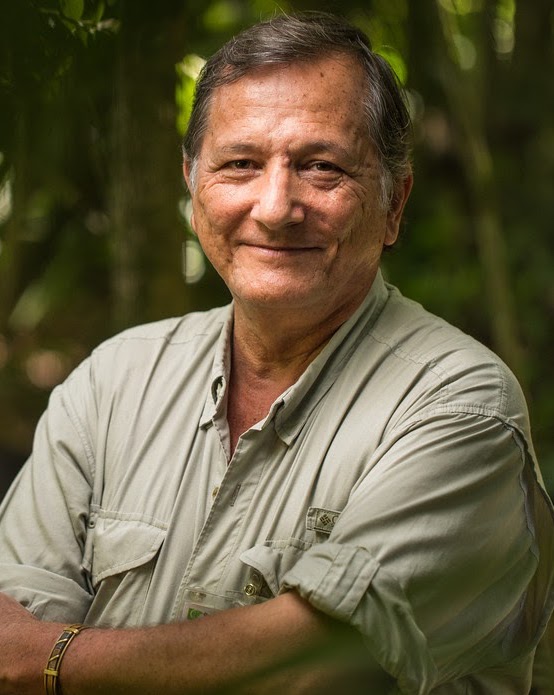 "I am honored to join the Center for Plant Conservation and accept the role of leading this organization and supporting its efforts to save plants from extinction," said Dr. de la Rosa. "Plants are the matrix on which biodiversity and humans thrive—we would not survive without plants. CPC and its network of Participating Institutions have already made a huge impact on protecting rare and endangered plants across North America, and I am thrilled to contribute to its critical conservation mission."
Dr. de la Rosa replaces Dr. Joyce Maschinski, who retired in July 2022 after serving as CPC's President and CEO for three years, as its VP of Science and Conservation for the prior three years, and, for more than 20 years as a leading scientist at The Arboretum at Flagstaff and Fairchild Tropical Botanic Garden, two of CPC's Participation Institutions.
"CPC's Board was profoundly impressed by Dr. de la Rosa on many levels," shared CPC Board Chair, Dr. Barbara Millen. "Dr. de la Rosa brings a strong scientific background in ecology, plant conservation, and habitat restoration; experiences leading conservation programs and initiatives throughout the world; the ability to articulate a clear vision of the central role of plant conservation in climate change responsiveness and sustainable ecosystems; and skills and enthusiasm that inspire diverse communities to engage in conservation. The Board was unanimous in electing Dr. de la Rosa as CPC's new President and CEO and looks forward to many exciting years ahead."
Dr. de la Rosa has over 30 years of experience in research, professional and community education, and conservation leadership including work in the United States, Central and South America, and southern Africa. He previously served as Executive Director of the Lindsay Wildlife Experience in the San Francisco Bay area; Chef Conservation and Education Officer for the Catalina Island Conservancy in Los Angeles County; Director of the La Selva Research Station of the Organization for Tropical Studies in Costa Rica; Director of the Nature Conservancy's Disney Wilderness Preserve and the Riverwoods Field Laboratory, both within Florida's Kissimmee River/Lake Okeechobbee/Everglades system; and Director of the Environmental Management Office for US AID in Costa Rica, among other leadership experiences. Linking all these organizations and projects is Dr. de la Rosa's extensive involvement in and commitment to the protection of biodiversity by establishing sustainable ecosystems through rare and endangered plant and animal conservation and habitat restoration, and working with communities and governments to improve natural resources management systems.
Dr. de la Rosa serves on the boards of three small NGOs that cover ocean conservation, nature programming in school systems in California, and regenerative development in indigenous communities in Guatemala. He is passionate about photography and writing, which intersects with and enhances his management of nonprofit organizations. He publications include several books, over 70 scientific papers on aquatic ecology, research, and education in conservation, and many general-audience articles and blogs on natural history and biodiversity protection.
Dr. de la Rosa's appointment is the culmination of a comprehensive nationwide search process that was facilitated by the Potrero Group, an executive search firm based in San Rafael, California, and involved input from internal and wide-ranging external stakeholders of the Center for Plant Conservation.
Center for Plant Conservation
Welcome to New CPC Board Members
At the start of the new year, the Center for Plant Conservation (CPC) is fortunate to be adding two new members to our Board of Trustees, each bringing a wealth of knowledge, unique professional experiences, and a profound enthusiasm and commitment to CPC's mission to safeguard imperiled plants. We thank them for joining our team and supporting our work to Save Plants!
Background photo: Troublesome phacelia (Phacelia gina-glenneae). Photo courtesy of Denver Botanic Gardens.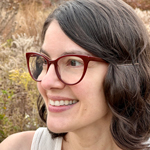 Karyn Larkin Ries (St. Louis, MO)
Karyn has been the PR Director for Jill Stuart, National Product Trainer for Southern Glazers, and founder of the Werkstätte Gallery in New York City where she curated exhibitions of new work by established and emerging contemporary artists. A native New Yorker, Karyn moved to St. Louis in 2015 and switched her focus to local ecological restoration efforts. She is a Missouri Master Naturalist, a Missouri Master Gardener, and a regular volunteer at the Missouri Botanical Garden's Litzinger Road Ecology Center and Forest Park's Nature Reserve. Karyn is currently working toward the Native Plant Trust's Botany and Conservation certificate.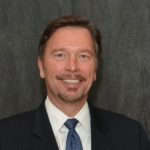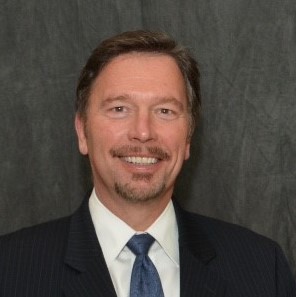 Brian Vogt (Denver, CO)
Brian Vogt has been CEO of Denver Botanic Gardens since April 2007. In that time, attendance grew to over 1.3 million per year; new programs addressed access to food in urban areas; a comprehensive diversity and inclusion project was integrated into daily activity; the Center for Global Initiatives launched, focusing on plant research and crop genetics; an exhibit program curated works by legends such as Henry Moore, Dale Chihuly and Alexander Calder; and Denver Botanic Films premiered their first documentary.  Under his leadership, over $116 million has been raised to take a Master Development Plan from concept to completion. The capstone project of the Plan, the $40 million Freyer – Newman Center, was completed in the spring of 2020.  In 2022, a new Master Development Plan for DBG Chatfield Farms was launched, with funding secured for the first phase.
Vogt's previous professional experience includes three Cabinet positions for the State of Colorado and President of the South Metro Chamber of Commerce. He serves as Past President of the Board of the American Public Gardens Association and as Board Treasurer for Plant Select.  He was awarded the 2019 Cynthia Pratt Laughlin Medal for leadership in environmental protection and quality of life from the Garden Club of America. He is an active participant with many civic organizations in the Denver area and speaks frequently on intentional culture, regeneration, adaptation, and leadership. He holds a BA in Classical Antiquity from the University of Colorado.
Center for Plant Conservation
CPC Reintroduction Database: Back Online and Ready to Grow
Dr. Katie Heineman, VP of Science and Conservation
Rare plant reintroductions are the culmination of hundreds of hours of labor: scouting, growing, planting, and – too often – tearfully replanting. We thank the CPC network for all their work over the past year to document the outcomes of these critical reintroduction efforts. Data acquisition projects included the CPC International Reintroduction Registry (CPC IRR) and, more recently, the REDCap Reintroduction Database for US Rare Plants, created by Dr. Matthew Albrecht at Missouri Botanical Garden. Conclusions drawn from these combined datasets form the basis of the CPC Best Practice Guidelines for Rare Plant Reintroduction and Translocations, recognized as an international standard in translocation practice.
Background photo: The reintroduction of Tennessee Coneflower (Echinacea tennesseensis) is a particularly long-standing project documented in the database from 1970 by Missouri Botanical Garden. Photo Credit: Matthew Albrecht.
We are pleased to announce the new and improved CPC Reintroduction Database (CPCRD), a reintegration into our website of data assets from all historical CPC reintroduction synthesis efforts. We are tracking both general project information and records of follow-up monitoring and outplanting events. While any user can submit data, access to the database will be granted on an individual basis to those contributing vetted reintroduction projects. Current contributors have been sent an email with instructions for accessing the database. Membership in the CPC network is not required to contribute to the CPCRD, and we welcome submissions from any practitioners conducting permitted reintroduction efforts on rare plants. CPC members will have the added benefit of viewing all their institution's historical submissions in one location. Practitioners may log on to our site and begin viewing and submitting project data here.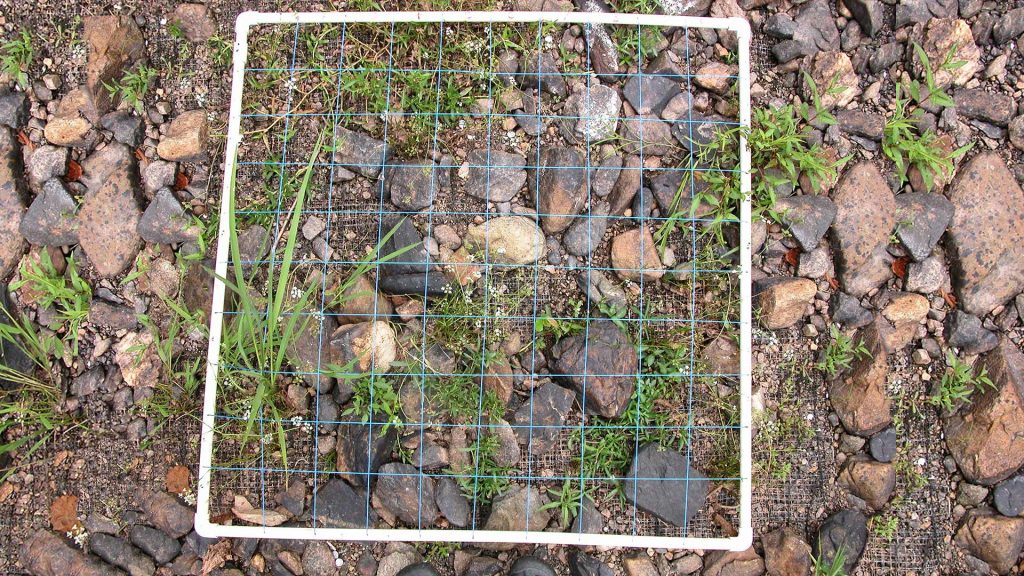 Given the sensitivity of this information, we have taken strides to protect the documented plant populations and ensure the collaborative nature of the dataset. While we encourage the submission of specific coordinates of outplanting sites for future synthesis, viewers are not allowed to download this information directly. Location information may only be obtained through the CPC National Office and with permission of individual data contributors. As a collaborative project, we also ask that users of the database adhere to our data policy of extending authorship invitation to all contributors whose data will be included in their analysis.
CPC wishes to extend enormous gratitude to Dr. Joe Bellis, who has been instrumental in shepherding this project through to completion. Dr. Bellis began work with CPC in December 2021 under a short contract to create a strategic plan mapping out the future of the database and harmonizing data fields in old and new versions of the database. His plan included, as a first step, the completion of a public facing CPC Reintroduction Registry, which lists a basic description of each project that went online prior to the National Meeting in May 2022.
While preparing the full database for reintegration to the site, Dr. Bellis contacted nearly every contributor of the REDCap database and CPC IRR and acquired site information for a manuscript evaluating the importance of a novel set of spatial variables on translocation success in rare plants. Dr. Bellis is also currently completing a separate manuscript in collaboration with Dr. Matthew Albrecht and REDCap database contributors, which will communicate the most important management techniques, site attributes, and species' traits associated with rare plant reintroduction success. We also acknowledge Dr. Joyce Maschinski, Dr. Ed Guerrant, and CPC's network of contributors who have painstakingly documented rare plant reintroductions throughout the years. We hope this synthesis and future analyses spurred by the database will lead to a more informed and successful plant translocation landscape in the future.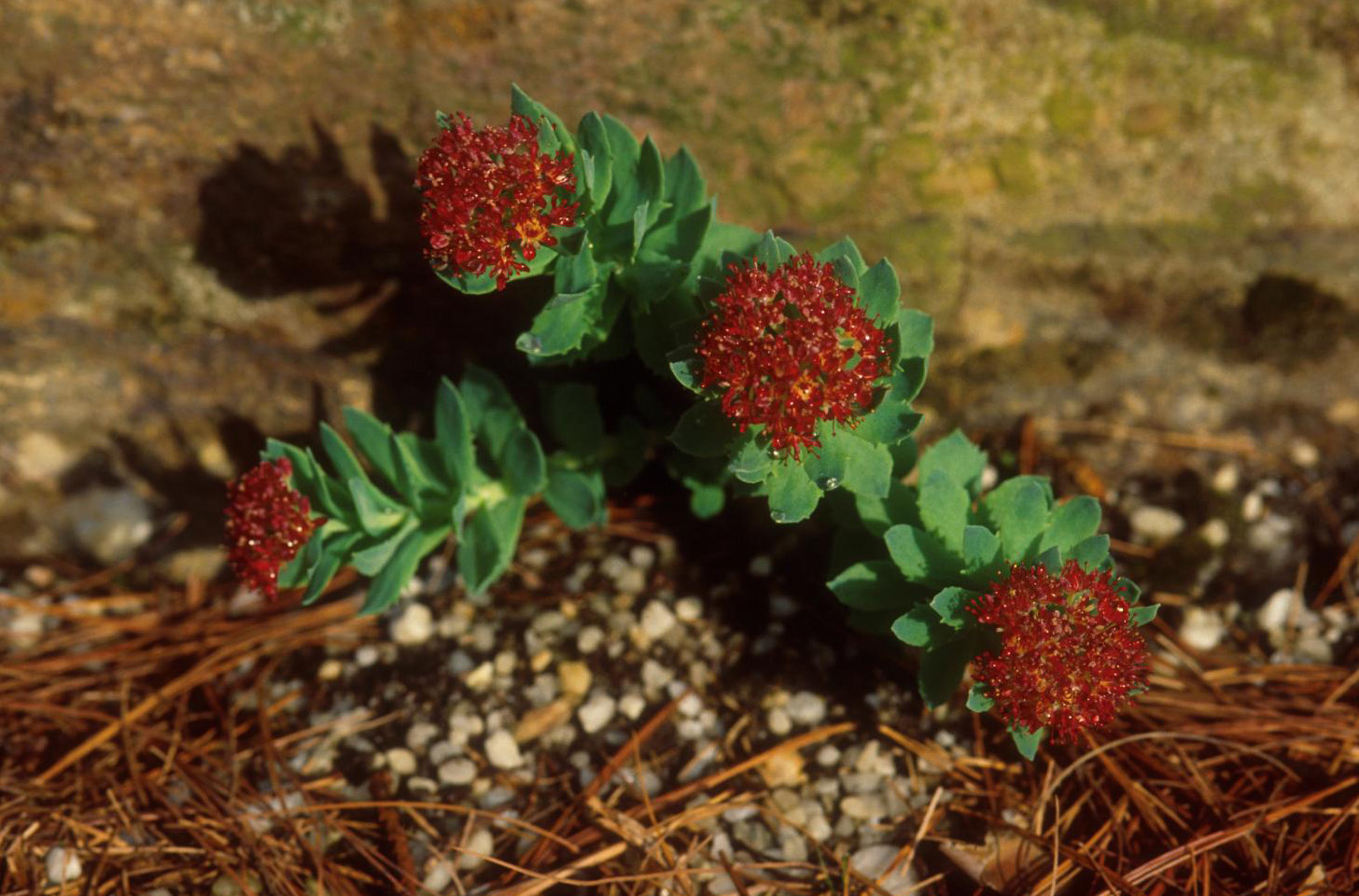 Conservation Champion
Dr. Joe Bellis
Postdoctoral Researcher, Center for Plant Conservation
Our January Conservation Champion, Dr. Joe Bellis, is a Postdoctoral Researcher with the Center for Plant Conservation. With his conservation research focus on the application of reintroductions and other forms of conservation translocations as a tool to help avert biodiversity loss, Dr. Bellis was the perfect collaborator to shepherd the re-launch of the CPC Reintroduction Database (CPCRD). We are grateful to Dr. Bellis for his invaluable work on the CPCRD which, by documenting and sharing the knowledge of our network of rare plant conservation experts, will help Save Plants from extinction.
Background photo: Dr. Joe Bellis.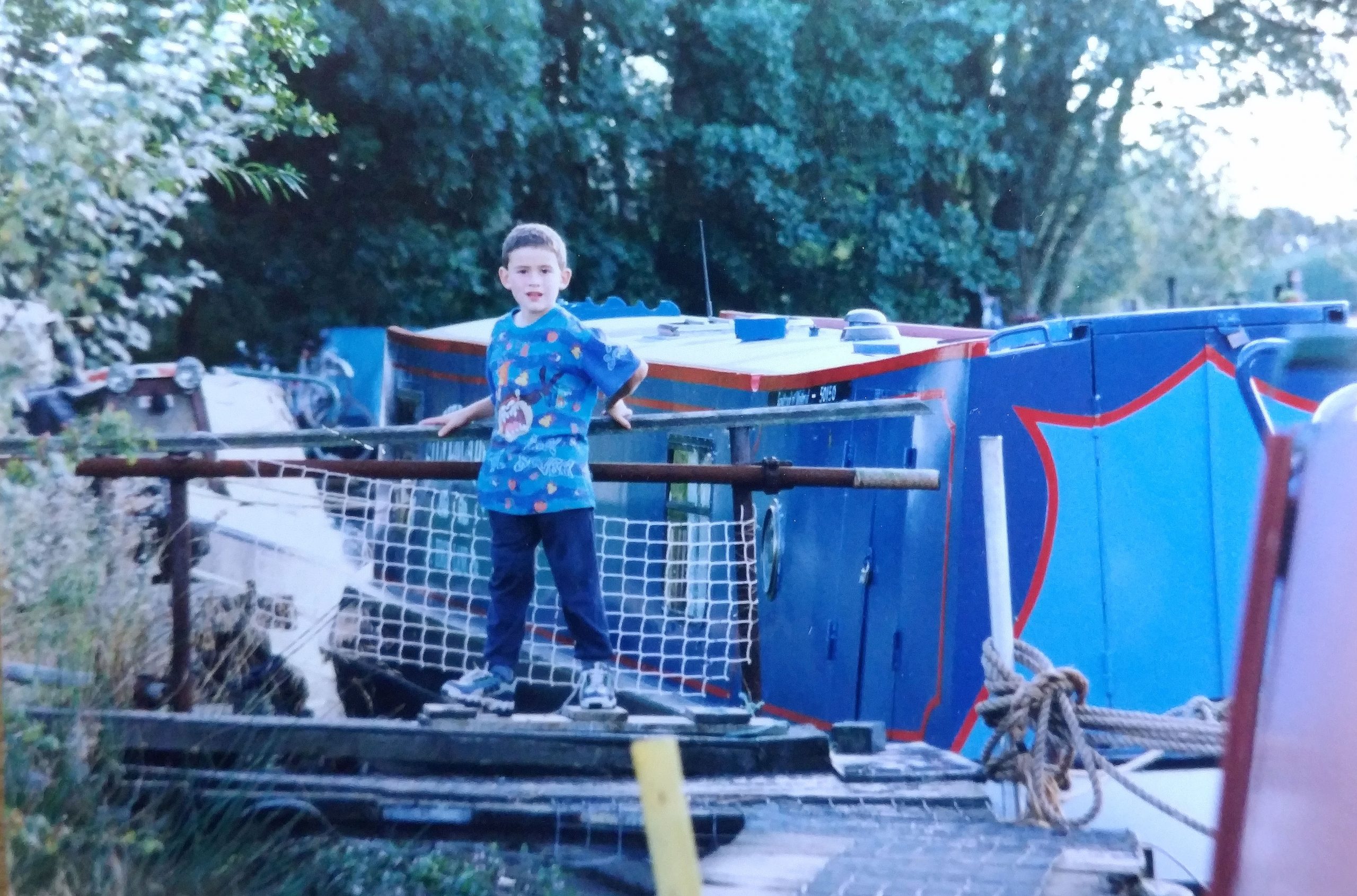 When did you first fall in love with plants?
My love and appreciation of plants is actually a relatively recent development. Since I can remember, I have been passionate about nature and wildlife. I was lucky enough to spend the first seven years of my life on a canal boat in the English countryside, surrounded by nature. While I enjoyed watching ducks paddle past the window and fish bask in the afternoon sun, what really got me excited were the big unattainable animals, like lions, tigers, elephants, and buffalo – the things I'd seen in books or on TV. It wasn't until my early teens that I started to broaden my taxonomic horizons, starting with birds, then butterflies, and then plants.
One plant family in particular piqued my interest. I remember the precise moment, while out on a spring walk with family and friends, when I noticed an unfamiliar species carpeting the woodland floor – the Early Purple Orchid (Orchis mascula).
As far as orchids go, this is not the most spectacular species, but it is impressive nonetheless, and my successful identification of it coincided with my first academic work on plants as part of my PhD. Nowadays, rare plants are the main focus of my day job as a postdoctoral researcher with the CPC. But I also enjoy nothing more than a walk in an urban greenspace, a local nature reserve, or some remote national park, attempting to identify as many plant species as I can and sharing my sightings with international recording schemes.
What was your career path to the field of plant conservation?
Following my bachelor's degree in biological sciences, my area of conservation research has increasingly focused on the application of reintroductions and other forms of conservation translocations as a tool to help avert biodiversity loss. My bachelor's and master's theses examined the potential use of translocations for conserving threatened alpine bird species under alternative scenarios of climate change. For my PhD, I shifted taxonomic groups, initially focusing on ectothermic taxa, such as insects, amphibians, and reptiles, before moving on to plants in the final chapter of my thesis. This work centered around selection of sites for reintroduction, determining how well spatially explicit modelling approaches would retain site suitability under future climate change. Outputs from these models helped practitioners choose recipient sites for nine rare plant species restricted to lowland raised bog habitats.
Tell us about your role in launching the newly revamped CPC Reintroduction Database.
My work with the CPC began at the end of 2021, when I started working on a strategic plan to reintegrate a database of plant reintroductions into the CPC website, in order to create a useful guide for future conservation science and practice. My proposal called for two key outputs: a public-facing reintroduction registry and a comprehensive and fully updatable reintroduction database with more limited access. These two outputs – now live on the CPC website – harmonize multiple data assets, including the original CPC International Reintroduction Registry (CPCIRR), the REDCap Database for US Rare Plants, and new records collected directly from practitioners. The revamped database builds upon previous synthesis efforts by Dr. Joyce Maschinski, Dr. Ed Guerrant, and Dr. Matthew Albrecht, and its successful completion has only been made possible by the hard work and dedication of a large network of data contributors, who meticulously documented and shared their information on rare plant restoration.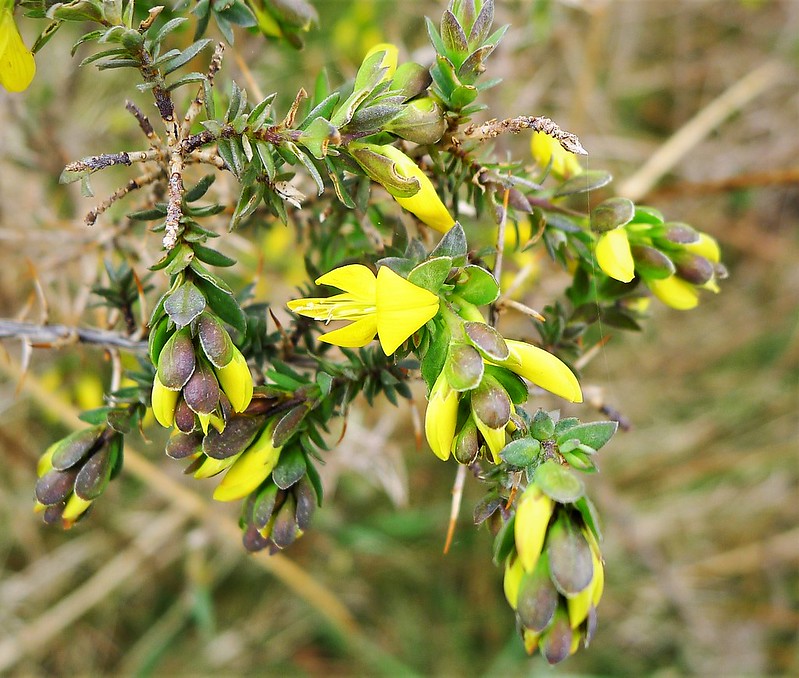 Why is a tool like this useful in advancing plant conservation best practices?
The database allows practitioners and researchers to view detailed information on hundreds of plant reintroduction projects distributed across the United States. The 55 fields of data are standardized to facilitate evidence-based conservation. A practitioner can assess management actions and outcomes for reintroductions in a selected state or habitat type or for species with a particular biological trait, then apply the findings to their own project. The database is also designed to support scientific research that will ultimately contribute to the reintroduction protocols section of the CPC's internationally recognized Best Practices guidelines.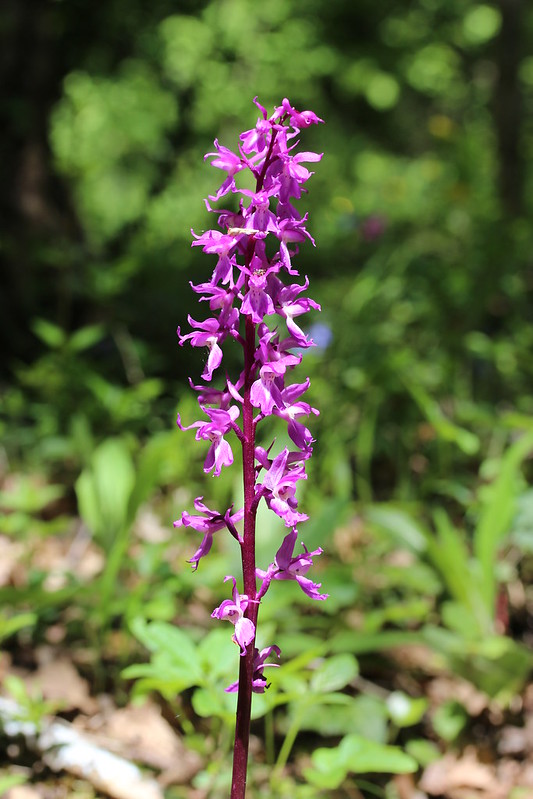 What successes or challenges have you encountered in your work?
Perhaps the greatest challenge during the reintroduction database work was gaining permission from original data contributors to include their records in the revamped database. Many of the researchers and practitioners had changed positions since the records were assembled (five years ago for the REDCap Database and more than thirteen years ago for the CPCIRR). This caused a barrage of email bounces that required investigative work to acquire contact information for whoever was now in charge of the reintroduction project. Thankfully, with a great deal of help from the friendly plant conservation community, this aspect of the work was an overwhelming success, with responses for more than 90% of reintroduction projects.
What has surprised you about working with and learning more about rare plants?
I am currently involved in a synthesis of rare plant reintroductions that aims to identify the processes most important to different measures of success. It has been surprising how much the success rates and the factors influencing project outcomes vary between – and even within – species of rare plants.
What advice would you give to those who wish to learn more about how they can help save imperiled plant species?
Everyone can find a way to help conserve imperiled plants. A great place to start would be to find out about the rare and threatened species in your region and share this information with others. Your local botanical garden, native plant society, or land trust will be able to advise you on the most threatened species in your area and suggest potential opportunities for practical involvement. The conservation community is always in need of new recruits, and you can make a valuable contribution no matter your skillset or time availability.
2023 Catherine H. Beattie Fellowship in Conservation Horticulture 
The Center for plant Conservation (CPC) is pleased to announce that Applications are now open for the 2022 Catherine H. Beattie Fellowship! Each year, The Garden Club of America (GCA) and CPC award the Catherine H. Beattie Fellowship in Conservation Horticulture to graduate students in biology, horticulture, or a related field. The purpose of the award is "to promote conservation of rare and endangered flora in the United States, with preference given to students whose projects focus on the endangered flora of the Carolinas and southeastern United States." The fellowship was established to honor Catherine H. Beattie, who served as a director and board member of the GCA and as president from 1981 to 1983. The first fellowship was given by the Fullerton Foundation in 1983. The Fellowship provides one annual research grant of up to $4,500 as compensation for work at a botanical garden, jointly serving the program of CPC and the student's curricular studies.
Applications are due by January 31! Learn more and apply.
The Garden Club of America offers a variety of scholarship opportunities related to the field of plant conservation that may be of interest to CPC's conservation partners. Learn more about GCA scholarship opportunities.
National Collection Spotlight: `Ohi`a Lehua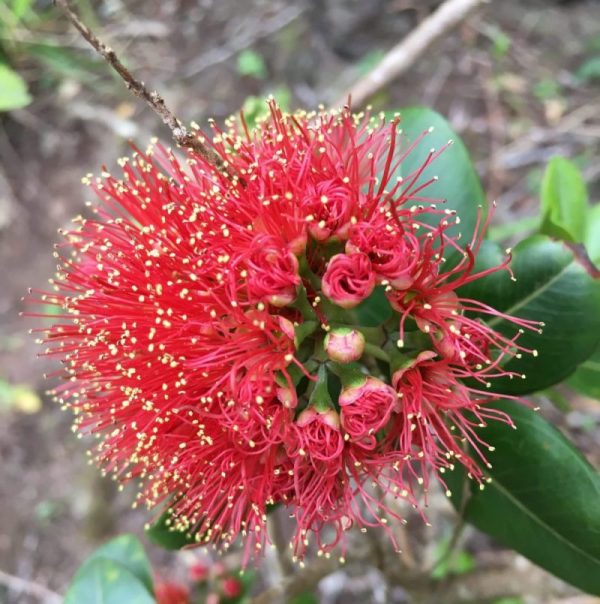 `Ohi`a Lehua (Metrosideros polymorpha var. glaberrima) is an imperiled subspecies endemic to the Hawaiian Islands. It is known to be affected by Rapid Ohia Death on the island of Hawaii, a fungus causing huge concern for many species in this genus. This fungal pathogen infects healthy trees and kills them as quickly as a few days after infection. The disease is often spread by humans and other animals transporting tissue from infected trees into areas inhabited by healthy trees.
`Ohi`a Lehua is held in the CPC National Collection at Harold L. Lyon Arboretum of the University of Hawaiʻi at Mānoa. Lyon Arboretum collected this species in 2019 and has done research into the viability of its mature seeds in storage. Learn more about conservation actions taken for this `Ohi`a Lehua on its National Collection Plant Profile and help support critical conservation work for this species at Lyon Arboretum with a Plant Sponsorship.
As Seen on CPC's Rare Plant Academy: Photo Posting Tool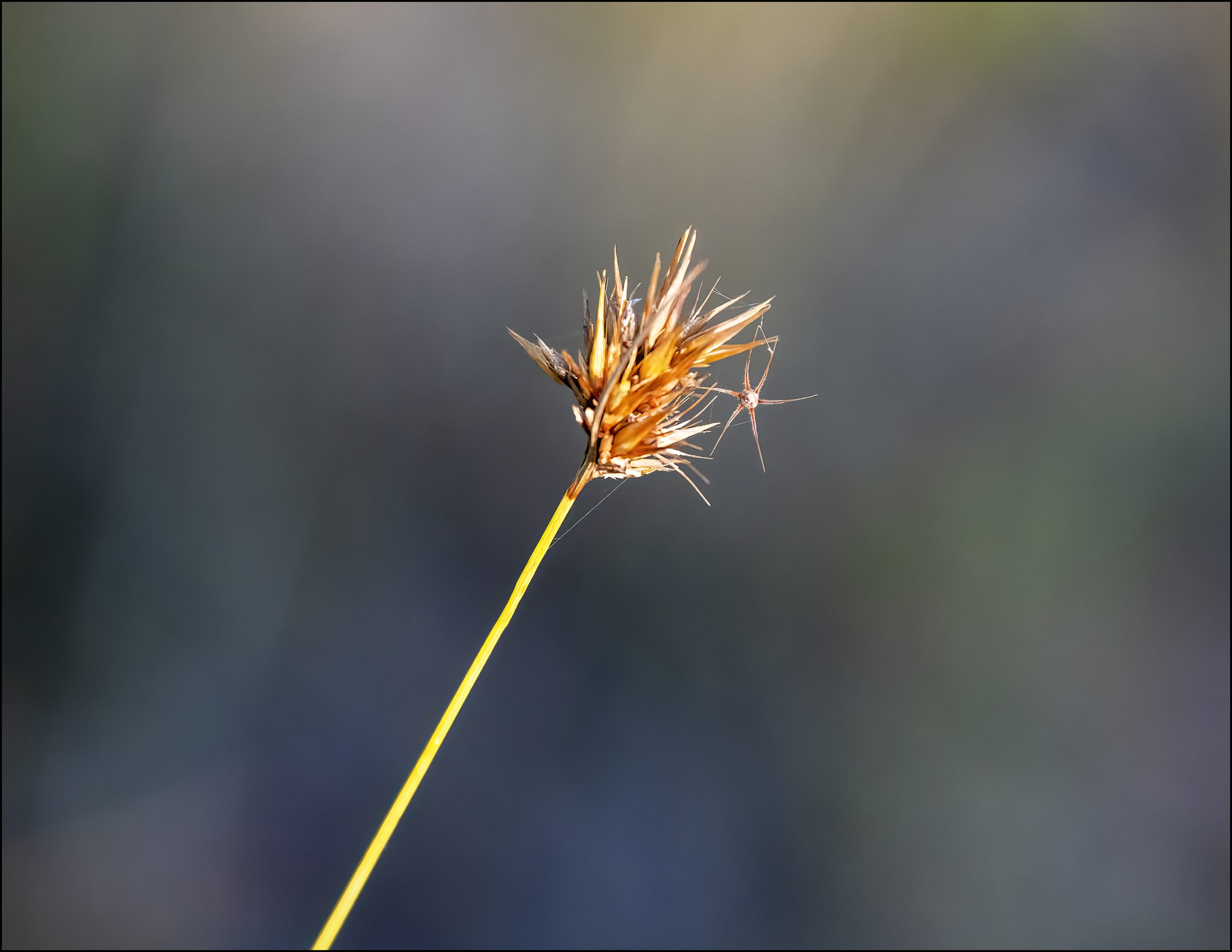 Have you used the photo posting tool on the Rare Plant Academy? Adding photos to the Plant Profiles in our National Collection gives rare plants more visibility, putting a face to a name—and adding a touch of personality! It also helps the scientific community and the public to better engage with these special plants. The increased attention can lead to more support for critical conservation work in the form of Plant Sponsorships, which help our community working hard to Save Plants.
It's easy to post photos to our website. Our Institutional and Individual Conservation Partners can do this from the Rare Plant Academy Photo Gallery or directly from their user dashboard. Include a caption sharing which species is present in your image, where the photo was taken, and who took the picture. With thousands of species in our National Collection, your photos can help these rare plants get seen!
Get Updates
Don't miss out on current events and updates. Get content instantly by signing up for our newsletters.
Sign Up Today!