Center for Plant Conservation
Welcome to New CPC Board Members
At the start of the new year, the Center for Plant Conservation (CPC) is fortunate to be adding two new members to our Board of Trustees, each bringing a wealth of knowledge, unique professional experiences, and a profound enthusiasm and commitment to CPC's mission to safeguard imperiled plants. We thank them for joining our team and supporting our work to Save Plants!
Background photo: Troublesome phacelia (Phacelia gina-glenneae). Photo courtesy of Denver Botanic Gardens.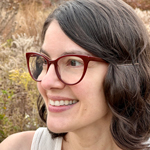 Karyn Larkin Ries (St. Louis, MO)
Karyn has been the PR Director for Jill Stuart, National Product Trainer for Southern Glazers, and founder of the Werkstätte Gallery in New York City where she curated exhibitions of new work by established and emerging contemporary artists. A native New Yorker, Karyn moved to St. Louis in 2015 and switched her focus to local ecological restoration efforts. She is a Missouri Master Naturalist, a Missouri Master Gardener, and a regular volunteer at the Missouri Botanical Garden's Litzinger Road Ecology Center and Forest Park's Nature Reserve. Karyn is currently working toward the Native Plant Trust's Botany and Conservation certificate.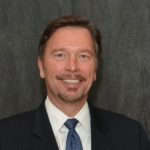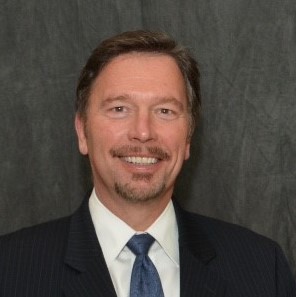 Brian Vogt (Denver, CO)
Brian Vogt has been CEO of Denver Botanic Gardens since April 2007. In that time, attendance grew to over 1.3 million per year; new programs addressed access to food in urban areas; a comprehensive diversity and inclusion project was integrated into daily activity; the Center for Global Initiatives launched, focusing on plant research and crop genetics; an exhibit program curated works by legends such as Henry Moore, Dale Chihuly and Alexander Calder; and Denver Botanic Films premiered their first documentary.  Under his leadership, over $116 million has been raised to take a Master Development Plan from concept to completion. The capstone project of the Plan, the $40 million Freyer – Newman Center, was completed in the spring of 2020.  In 2022, a new Master Development Plan for DBG Chatfield Farms was launched, with funding secured for the first phase.
Vogt's previous professional experience includes three Cabinet positions for the State of Colorado and President of the South Metro Chamber of Commerce. He serves as Past President of the Board of the American Public Gardens Association and as Board Treasurer for Plant Select.  He was awarded the 2019 Cynthia Pratt Laughlin Medal for leadership in environmental protection and quality of life from the Garden Club of America. He is an active participant with many civic organizations in the Denver area and speaks frequently on intentional culture, regeneration, adaptation, and leadership. He holds a BA in Classical Antiquity from the University of Colorado.