Save Plants
CENTER FOR PLANT CONSERVATION
October 2020 Newsletter
The CPC National Meeting Goes Virtual
The CPC National Meeting has always been a centerpiece of our plant conservation work and the fine individuals who endeavor to Save Plants.  Despite not being able to be together physically, we managed to capture the essence of our meeting in a virtual way in 2020. Going virtual had its challenges, but it also had some advantages. One of the biggest advantages was that more people from more institutions had the opportunity to attend and learn about the great work that is being accomplished within the network and the great new synthetic collaborations being spearheaded by the National Office. Another fun opportunity created by the virtual platform was the Star Award video for Jennifer Ramp Neale that featured her wonderful colleagues praising her! Our small group discussions also proved to be fun and productive!
Behind the scenes, we appreciated receiving personal kind messages of encouragement and appreciation from our Conservation Officers and Board members! We are grateful to the entire CPC Network for your dedication to Saving Plants and for your support of the CPC vital mission!
Wishing you and your families continued good health and safety,
Joyce Maschinski and the CPC National Office Team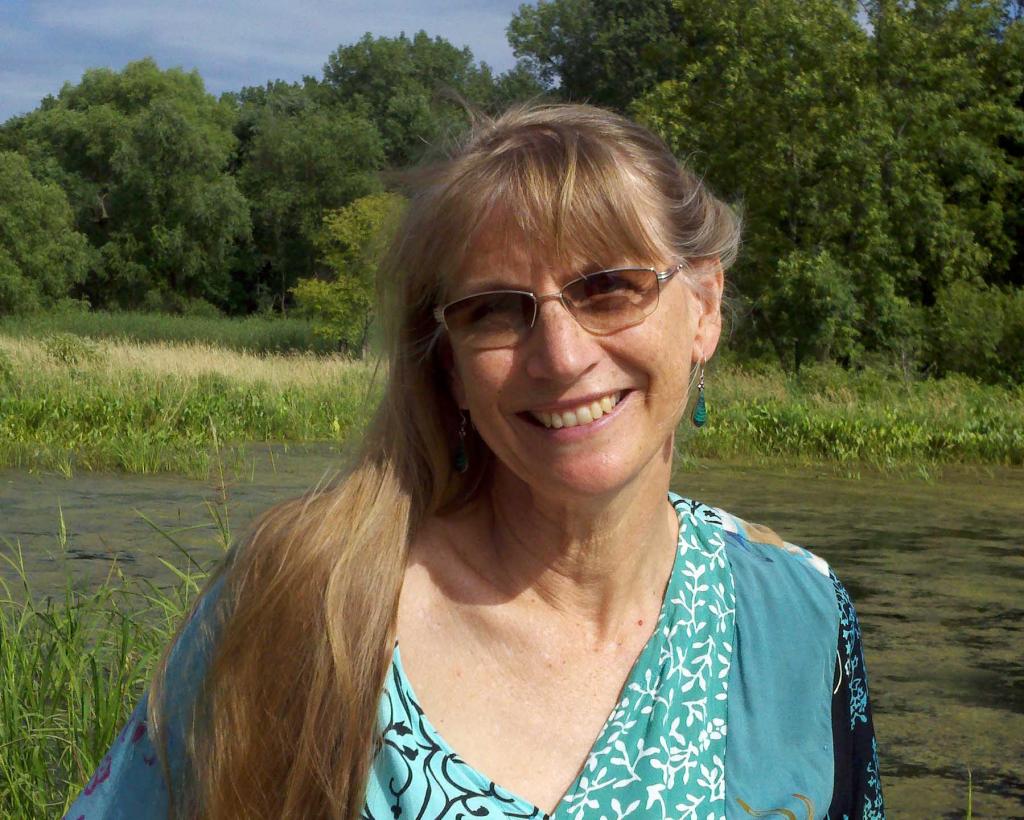 Joyce Maschinski
CPC President & CEO
A National Meeting in a New Setting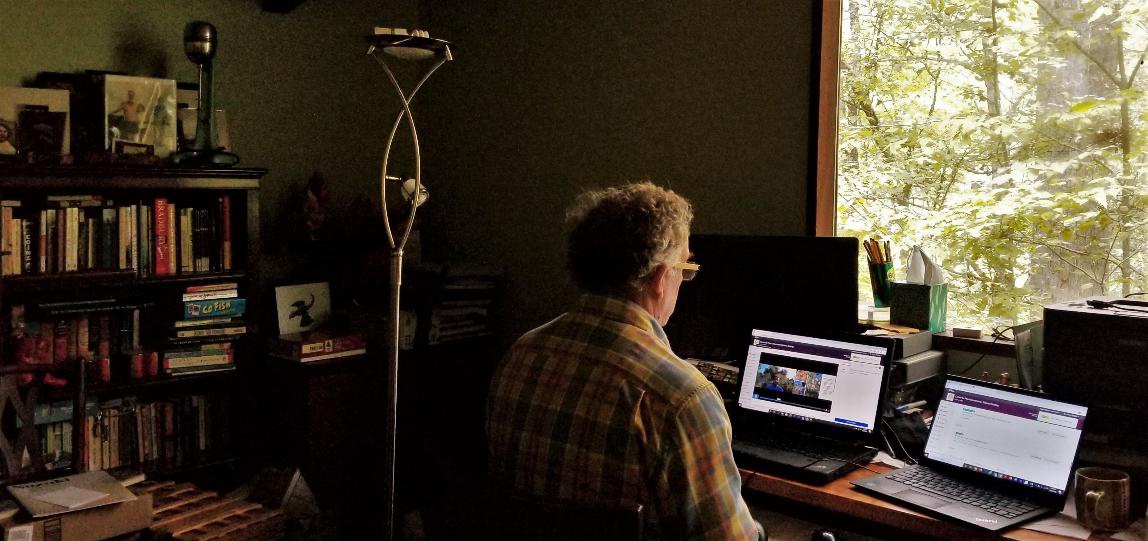 The CPC National Meeting brings plant conservationists together to share their conservation work and successes, learn from each other, and learn about and contribute to the upcoming projects of CPC. Despite COVID-19, this year was no exception. The meeting, held online from October 8-9 rather than in person in May, successfully connected enthusiastic people to share and learn.
Photo: Johnny Randall, North Carolina Botanic Garden, attends the 2020 CPC National Meeting from home.
With lightning talks, a poster session, breakout groups, a keynote presentation, and more, the event had all the hallmarks of a National Meeting. And, with more than 170 registrants, the event was larger than ever.

The online format and correspondingly low registration fee welcomed a broader attendance. Institutions that could previously send just a single representative were able to have many staff members participate this year. Interested conservationists attended from a wider range of institutions than can typically attend. The conference sessions, answers to questions posed, and recordings of live sessions will be available to attendees on the Whova platform until the end of the year.
As a mix of live and pre-recorded sessions, the conference strove to find a balance of efficient information sharing and interaction. It was not without hiccups: internet connections faltered and lively conversations pushed live sessions overtime. Yet, because the Center for Plant Conservation community is generous and committed, the meeting was a success. Each of the pre-recorded sessions was well-viewed, and some great questions were broached in the comments and the live Q&A sessions. The network is now primed and ready for the next year of conservation activity, including some exciting projects being led by CPC.
Looking forward to 2021, we hope that all attendees will be able to experience the energy of a live event and network in person. If not, however, we have confidence that our strong plant conservation community will adapt, support, and share in creative ways, as it did so well in 2020.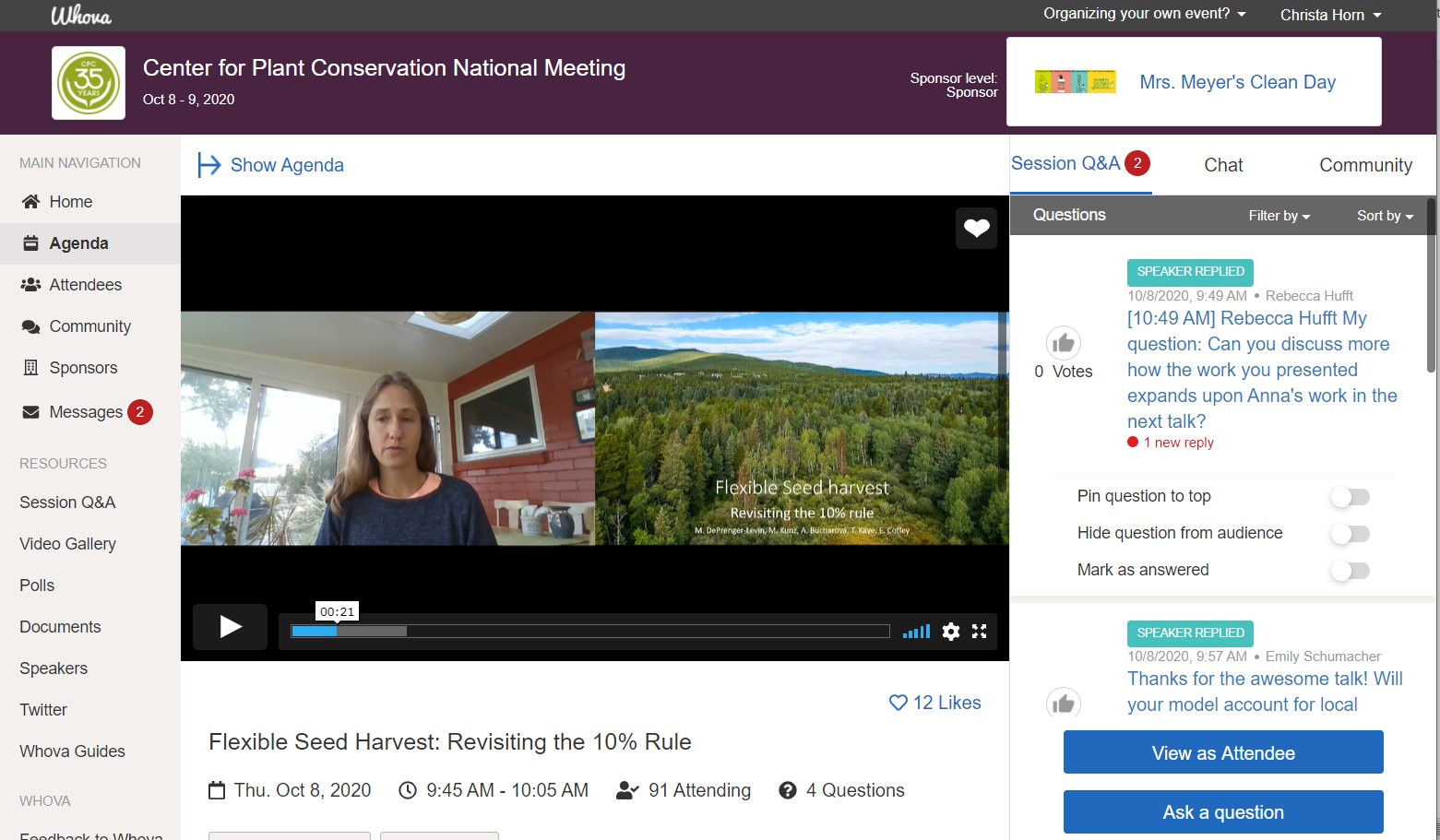 We want to extend a very big thanks to Mrs. Meyer's Clean Day for their generosity in underwriting the National Meeting this year.
Recognizing the importance of rare plant conservation, Mrs. Meyer's Clean Day has been a generous supporter of the Center for Plant Conservation for the past two years. In 2019, Mrs. Meyer's team members attended the lightning talks at the CPC National Meeting at Chicago Botanic Garden. This year, their kind contribution sponsored CPC's first virtual National Meeting.
We want to extend a very big thanks to Mrs. Meyer's Clean Day Products for their generosity in underwriting the National Meeting.
Mrs. Meyer's offers a variety of products for home care to body care: including lotions, soaps, surface cleaners, room sprays, candles, and laundry items. Products are thoughtfully formulated with plant-derived ingredients and essential oils.
Videos and Education in the Digital Age
With pre-recorded sessions and audio-visual conferencing technologies at the forefront of this year's conference, it seems fitting that video creation was a centerpiece of the CPC-focused sessions.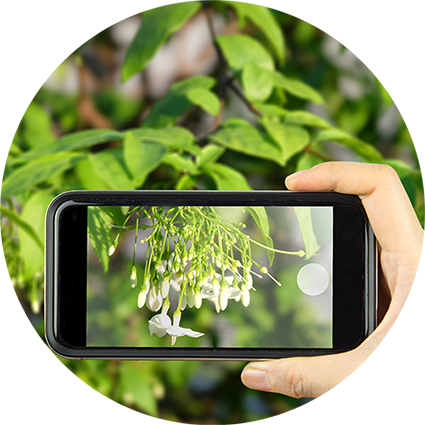 Educational, outreach, and training videos continue to be a priority for building content for CPC's evolving Rare Plant Academy.
In a creative video presentation, CPC staff member Joe Davitt demonstrated a process for generating the storyboards and video content sent to professional video editors working with CPC. His deliberative, well-thought-out approach can be expanded for use by content contributors for CPC's new Applied Plant Conservation Online Course project. The course builds on the weeklong in-person course formerly conducted in partnership with many CPC members. As an online course, it will be able to effectively repurpose existing visual content created for the Rare Plant Academy. Funded by the Bureau of Land Management (BLM) offices of California, Colorado, and Nevada, the course helps address gaps in the botanical knowledge and experience of BLM staff, and also of contractors, land managers, conservationists, and others who work with our nation's botanical resources.
To encourage more partners to work towards developing Rare Plant Academy video content, the breakout discussions at this year's National Meeting centered on developing an outline for videos. Attendees divided into groups focused on six broad topics that ranged from plant advocacy to genetic diversity concepts. Moderators led the groups through the development of an outline. Through CPC's Institute of Library and Museum Services (IMLS) grant, institutions will receive funding to use the outlines for actual content generation that will be coming soon to the Rare Plant Academy.
The CPC network is fortunate to have the knowledge and tools to expand the skills of people currently working with plants and to train the next generation of rare plant conservationists. The Rare Plant Academy and the developing online course are perfect platforms for sharing that knowledge. We look forward to seeing both grow in the years to come.
On Local Conservation and Global Initiatives – Keynote
How do we actually Save Plants? Everyone involved with the Center for Plant Conservation wants to be able to not only answer this question, but also demonstrate how to accomplish this ambitious goal. As the world finds itself in a biodiversity extinction crisis, our need to find the answers is increasingly pressing.
Quick Talks, Big Subjects
Across six themed sessions, the 2020 National Meeting hosted 24 short virtual presentations in place of the usual lightning talks. These sessions combined video and slide shows with live Q&A, providing opportunities for connection across the network. Staff, students, and partners of our Participating Institutions shared their current work on subjects fundamental to plant conservation. Seed collections were much discussed, ranging from the specialized how-to of collecting orchid seeds to how much and how frequently to collect from small populations.
Photo: Asarum caudatum. Photo credit: Caroline (Ruby) Iacuaniello, Center for Plant Conservation.
New Network Project on Seed Longevity
As reflected in many of the research sessions, seed collections are fundamental to much of the conservation work done by CPC Participating Institutions. Their role as an insurance against catastrophic loss is contingent on the seeds surviving cold storage. To stay better informed about the status of rare plant seed collections, CPC is working with the National Laboratory for Genetic Resources Preservation (NLGRP) to examine the possibility of using various physical and molecular metrics, including RNA integrity, to measure seed viability.
During a special session, CPC Vice President Katie Heineman, Ph.D., and NLGRP plant physiologist Chris Walters, Ph.D., outlined their ambitious project. Funded by the IMLS, they hope to not only determine the utility of the method for monitoring rare plant seed collections, but also to match plant traits (life histories, habitats, phenology, etc.) with trends in seed longevity. The project depends on the collaboration of the CPC network – working to provide both new and old seeds for the research. Many project participants had questions for the project leads. Whether working on the project or not, members of the CPC network engaged in the session and seemed eager to learn about the life expectancy of their precious seeds.
Capturing the Beauty and Wonder of Plants
Rare is the camera – or phone – amongst botanists that is not filled with plant photos and landscapes. Often serving as good references or helpful for identification, some of them are also simply enchanting. Over 130 such photos were entered into our inaugural CPC National Meeting Photo Contest. Attendees used their downtime to peruse the photos and "like" their favorites to vote in the competition.
Members from our southern states seem to have an eye for composition! The first and second prize winners, Emma Neigel and Lila Uzzell, hail from the Atlanta Botanical Garden. Coming in third, Steven Blackwell from Desert Botanical Garden rounded out the prize winners with his intricate photos featuring seeds. California representatives Naomi Fraga (California Botanic Garden) and Heather Schneider (Santa Barbara Botanic Garden) received honorable mentions.
Here you will discover the top three prize winners and our two honorable mentions, demonstrating how striking plants can be.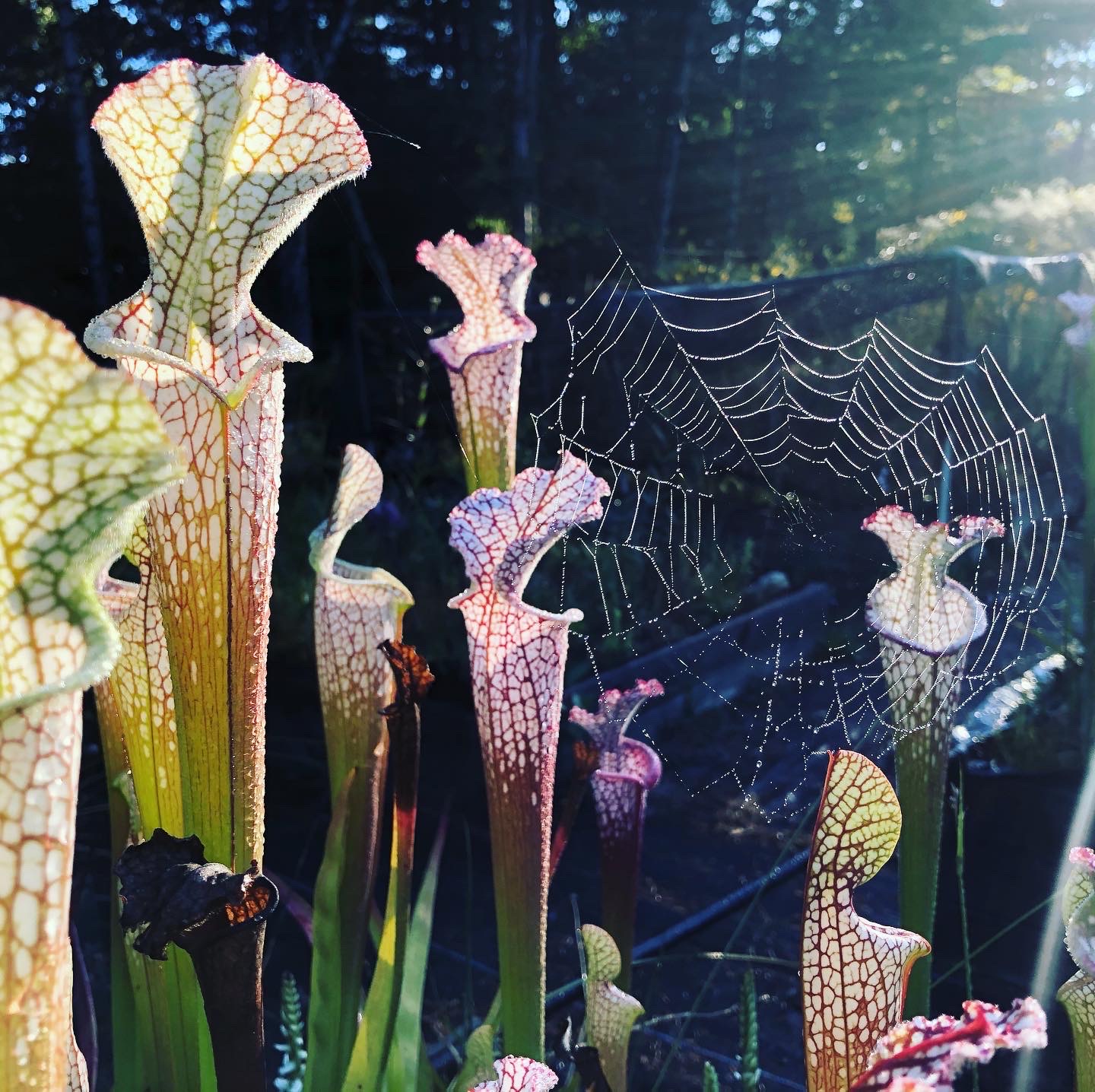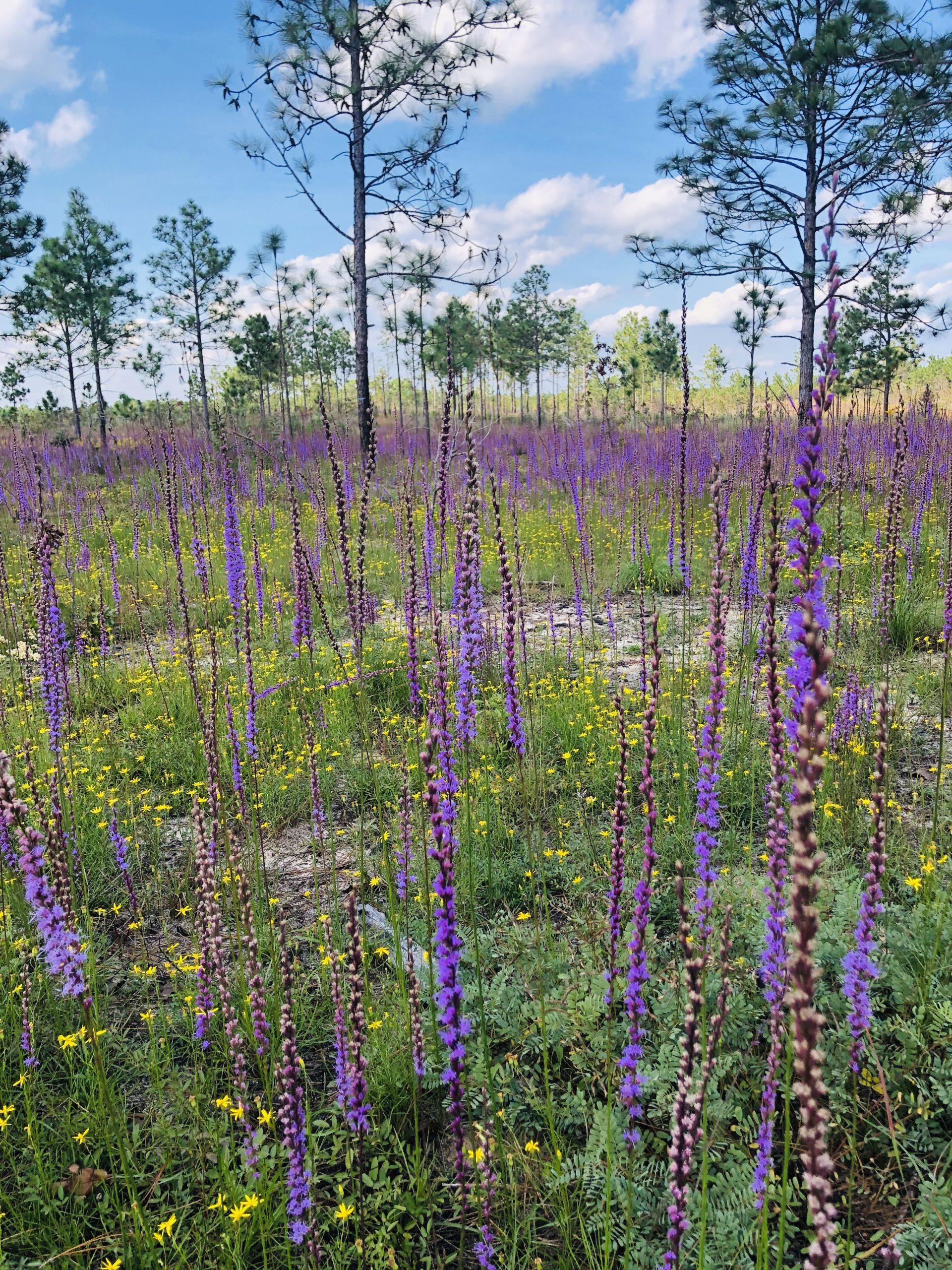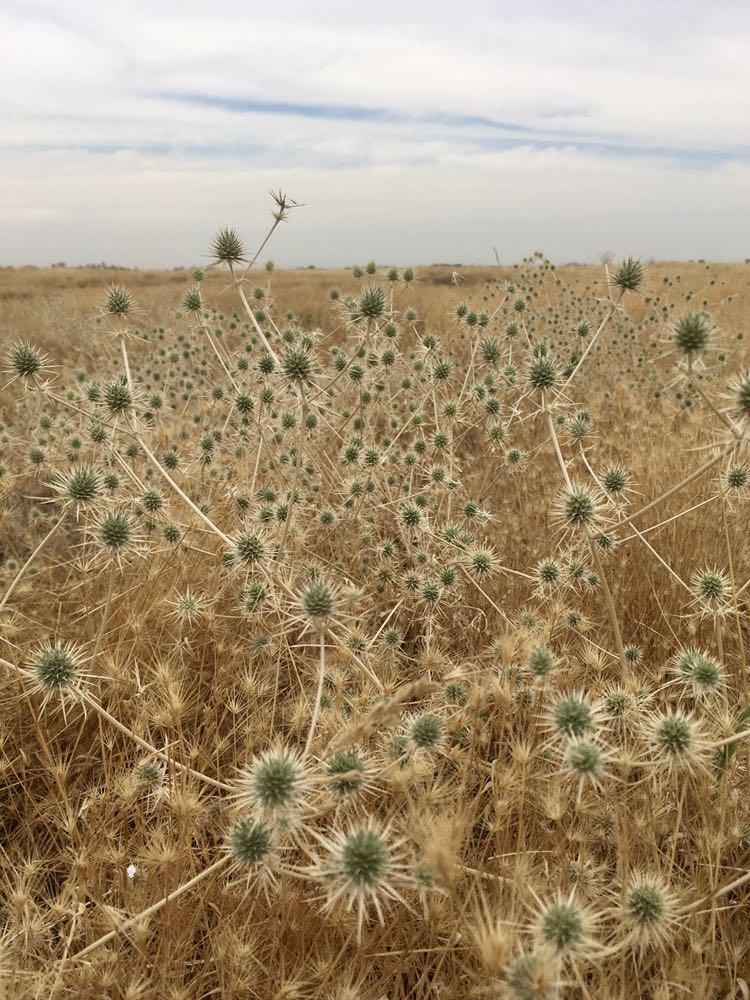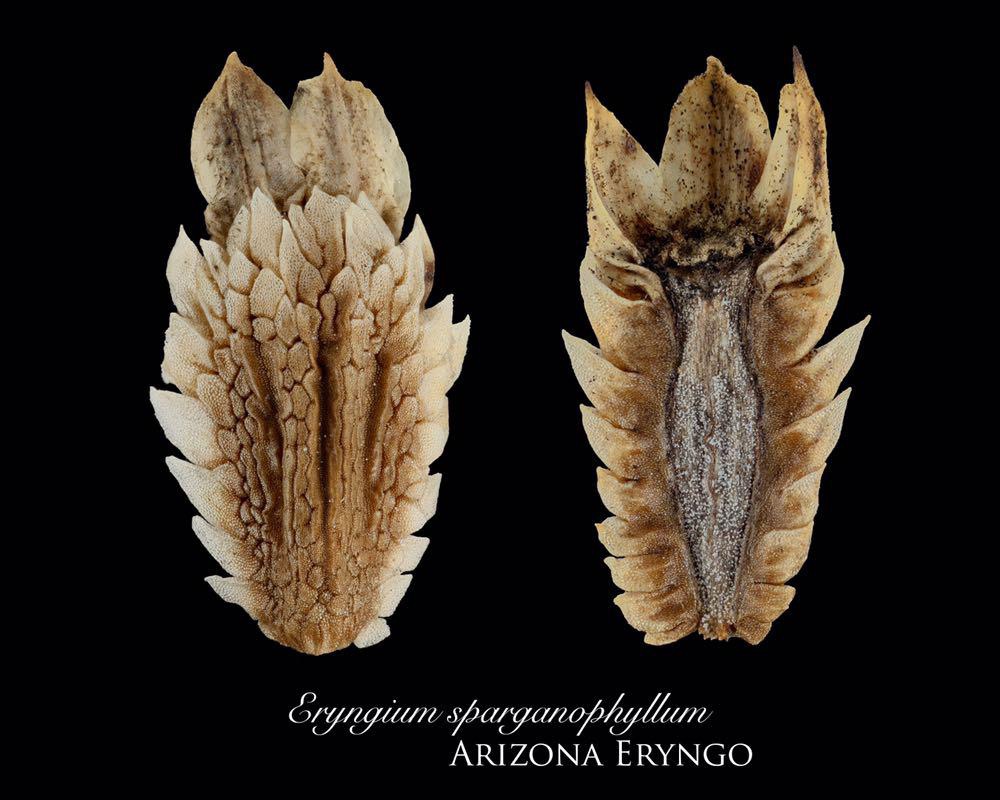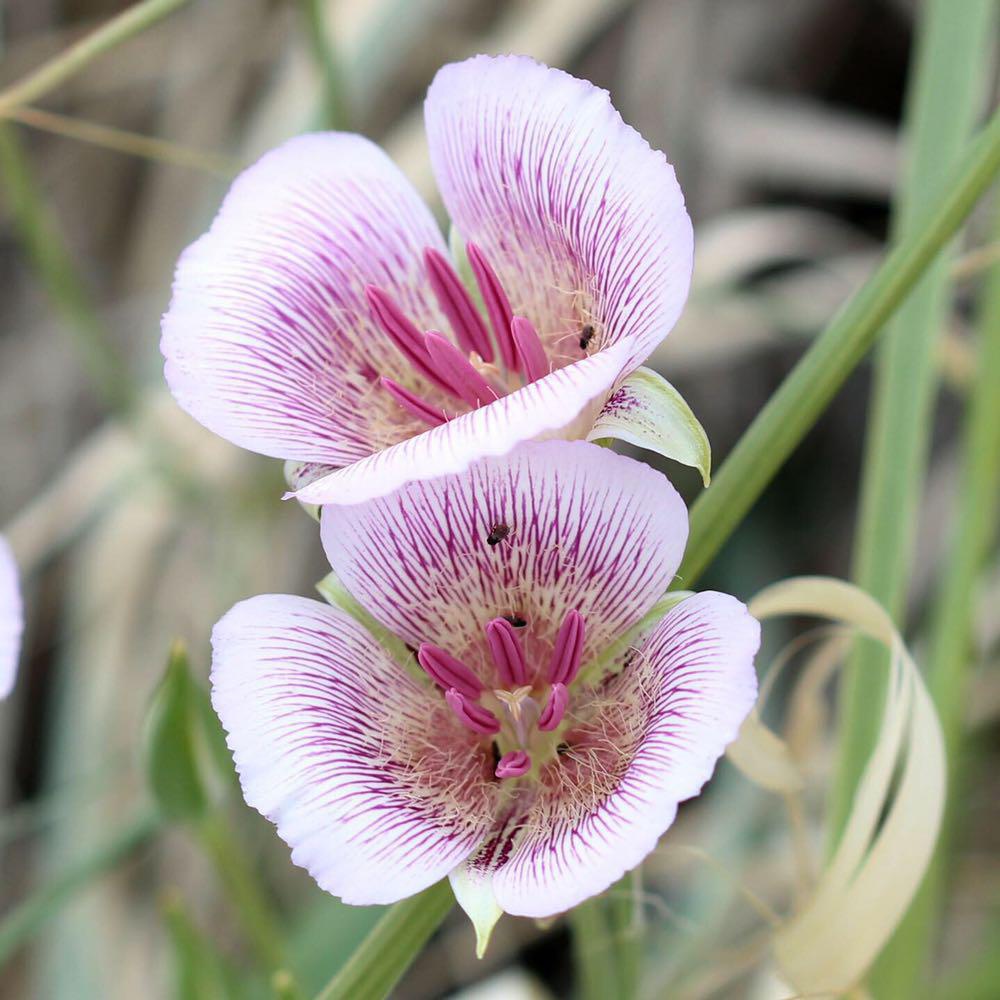 CONSERVATION CHAMPION
Jennifer Ramp Neale, Ph.D., Director of Research and Conservation, Denver Botanic Gardens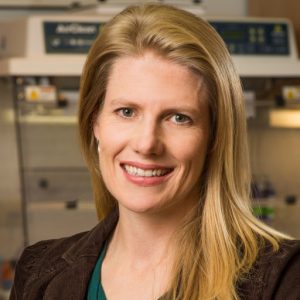 In honor of her commitment to the conservation of the flora of the United States, it is our pleasure to award Jennifer Ramp Neale the 2020 CPC Star Award. The CPC Star Award honors those who demonstrate the concern, cooperation, and personal investment needed to conserve our imperiled native plants. Her clear communication, science-based recommendations, and collaborations with a broad array of partners have contributed to knowledge of and protection for imperiled native plants in Colorado. Her efforts have been a shining model for the CPC Network. Congratulations, Jenny!
Congratulations on being awarded the CPC Star Award! Is there anything you want to say in response to receiving this reward?
I am honored to be selected as the 2020 Star Award recipient. I am truly surprised and humbled to receive the award. Being selected for my collaboration and communication is really an honor. I am a natural collaborator, and I enjoy working with others and the sense of accomplishment when tackling big projects together. In Denver, we have worked hard to enhance our scientific communication and bring the work we do to a broad audience.
When did you first fall in love with plants?
Growing up in Colorado, I have always spent a lot of time in nature. Our family vacations were always outdoors, camping and skiing. In high school, I worked at a cut-flower farm and loved learning the Latin names of all the plants we grew. When I entered college, I took all the plant classes that were offered and knew that I wanted to work with plants for my career.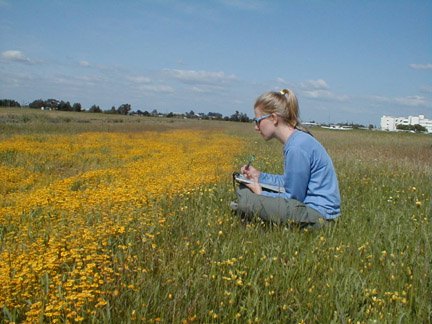 What was your career path to Director of Research & Conservation?
My dissertation research focused on examining genetic diversity and pollination in restored populations of the endangered Contra Costa goldfields (Lasthenia conjugens), a CPC National Collection species. I really enjoyed the applied nature of the study. I stayed on at the University of Colorado for a year after finishing my dissertation, furthering my skill set by teaching and working as a conservation genetic consultant. In January 2007, I started as Manager of Conservation programs at Denver Botanic Gardens. I was promoted to Associate Director of Conservation in 2008, then promoted to Director of Research and Conservation in 2010 when my predecessor left the Gardens. As an undergraduate, I had not considered a botanic garden as a place of employment, and I feel so fortunate to have been hired as a Manager here nearly 14 years ago.
What about working with plants has surprised you?
People don't always realize plants are complicated. Much of my research has examined levels and patterns of genetic diversity in plants. I enjoy hypothesizing the biological meaning behind the data. Are the plants wind-pollinated, pollinated by only a specific species of bee, or are the seeds wind-dispersed? What explains the level of gene flow across the mountain range between populations? Sometimes the story feels straightforward, and other times we do a lot of speculating. Putting the genetic data in an environmental context with all the ecological factors at play makes it even more complex. I am always surprised at how much we can learn about a species and still feel like there is so much more to uncover.
What is one of the biggest challenges to conducting your plant conservation work?
One of the biggest challenges we face in conducting our work is getting more people to care about it. While I feel that we have made great strides in placing science in front of the Denver Botanic Gardens' audience, we still need to reach more people. Globally, we are losing biodiversity at an alarming rate. As climate change races forward, we need more people to care about the environment and the beauty of the world around them. Too many people wonder why we study plants and the value of biodiversity. Just getting people to understand that there are rare plants in Colorado is a little win, but there is so much more to do.
Please tell me more about one of your current projects at Denver Botanic Gardens.
As the Director of Research and Conservation, I have my hand in many projects, and I am excited about much of what we are doing. I work with an amazing team of scientists and students, and the integration of natural history collections with ecological data is ground-breaking. We work collaboratively to blend our expertise within projects in order to provide land managers with a comprehensive assessment of their lands and the biodiversity they hold. We have been improving data standards across our projects to allow for easier integration across multiple projects, expanding the versatility of those data. We've been thinking big data and the big picture – and it's exciting!
What emerging science (methods, approaches, discoveries) excites you most?
The ability to ask really complicated genetic questions has expanded so much over just the last few years. The methods available to students now were not around when I was a student, and it is both exciting and daunting to try to keep up as technology advances. But I find the availability of open data to be most exciting. Having access to large data sets will allow researchers everywhere to ask more complicated and nuanced questions than we can ask with just our own data sets. We can now model seed harvest impacts across life-history traits with these large datasets in a way that we simply couldn't before. Our work will become more efficient and have a bigger impact over time as a result of open data.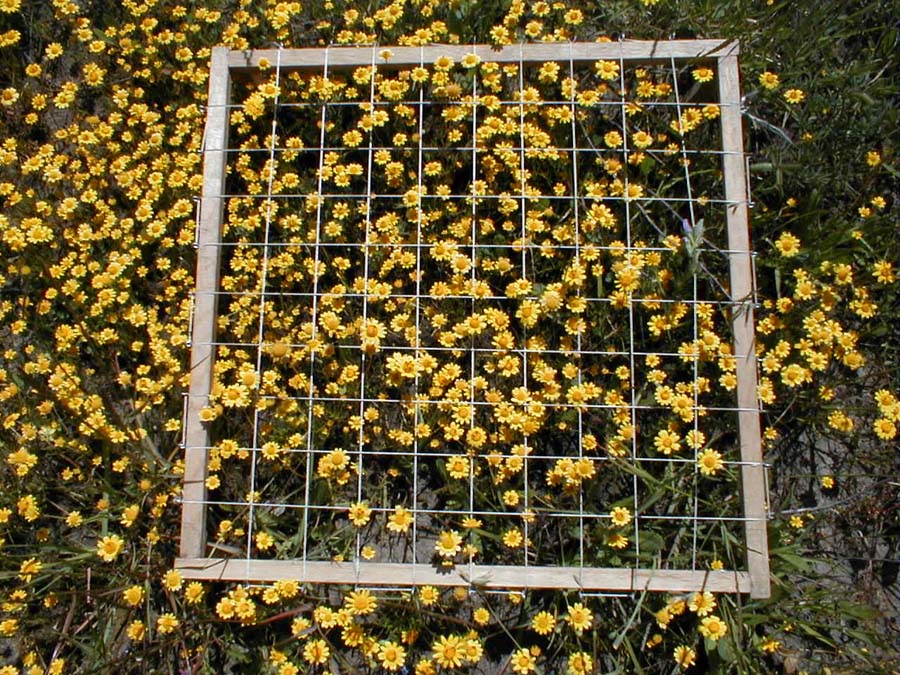 What has it meant to you to be a member of the CPC network?
Having been part of the network for 14 years, I understand deeply the honor that comes with being selected as a Star Award winner. The network provides a community for those of us who occupy the professional space between academia and agency work. I remember feeling intimidated heading in to my first National Meeting, only to realize that many of the attendees were in organizations similar to mine and dealt with the same types of projects and problems. The network provides me with colleagues I can call to talk through permitting, government contracting, seed collection and storage, and anything else I have questions about. The network is more than a collection of like-minded scientists sharing ideas – it really is a family. And I am grateful to be a part of it.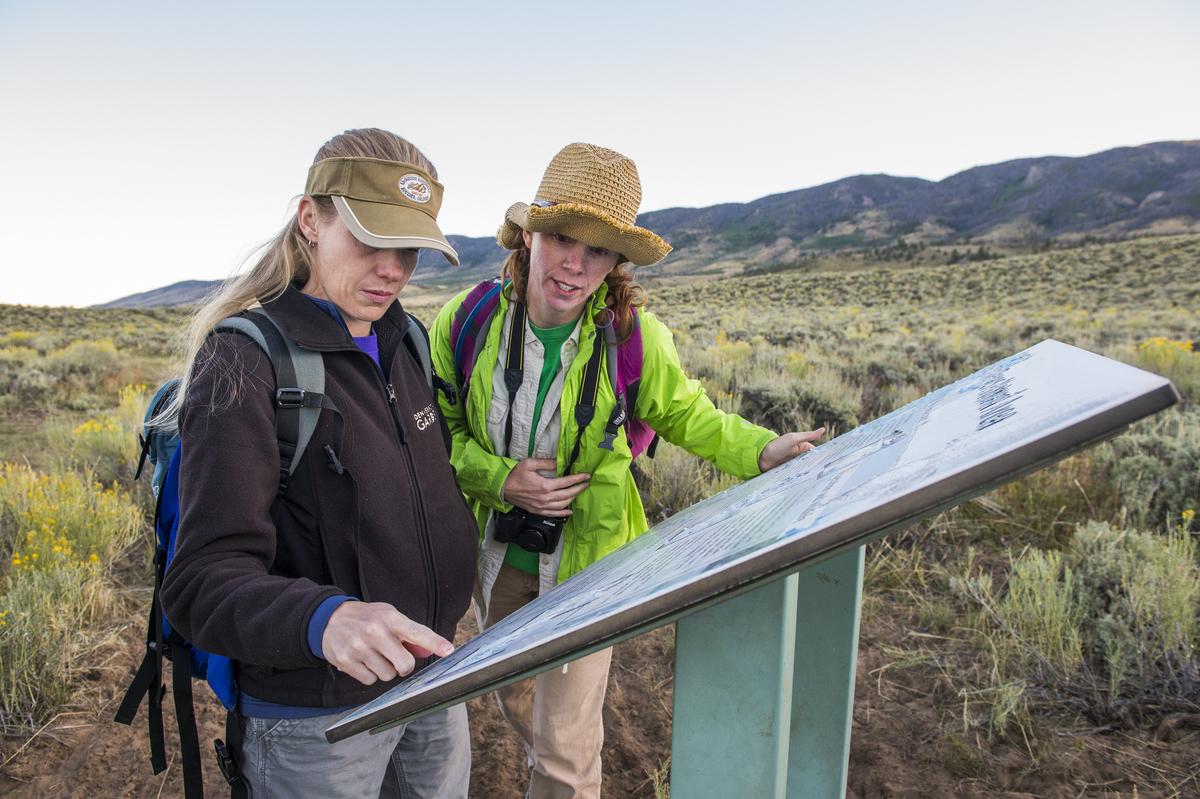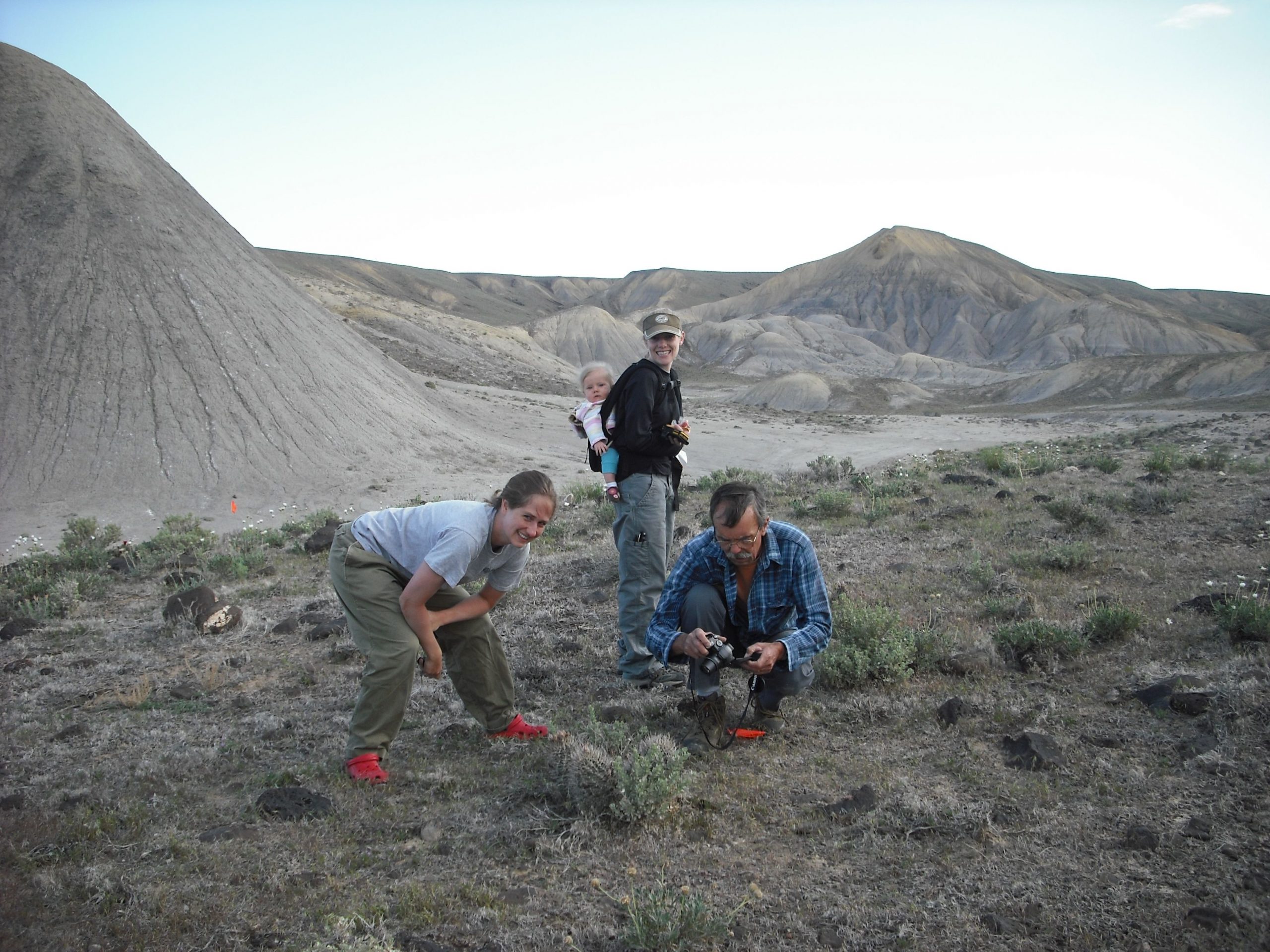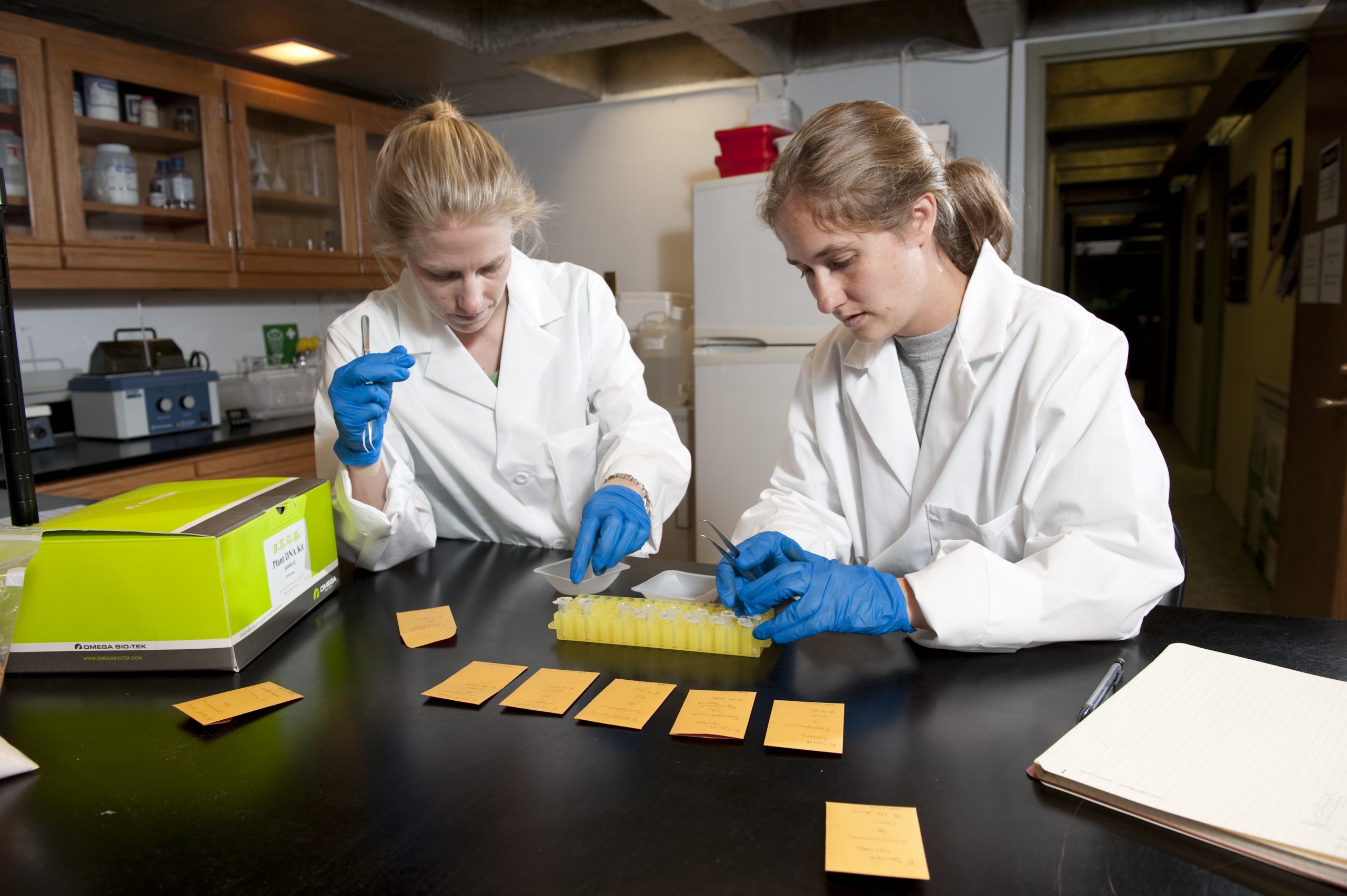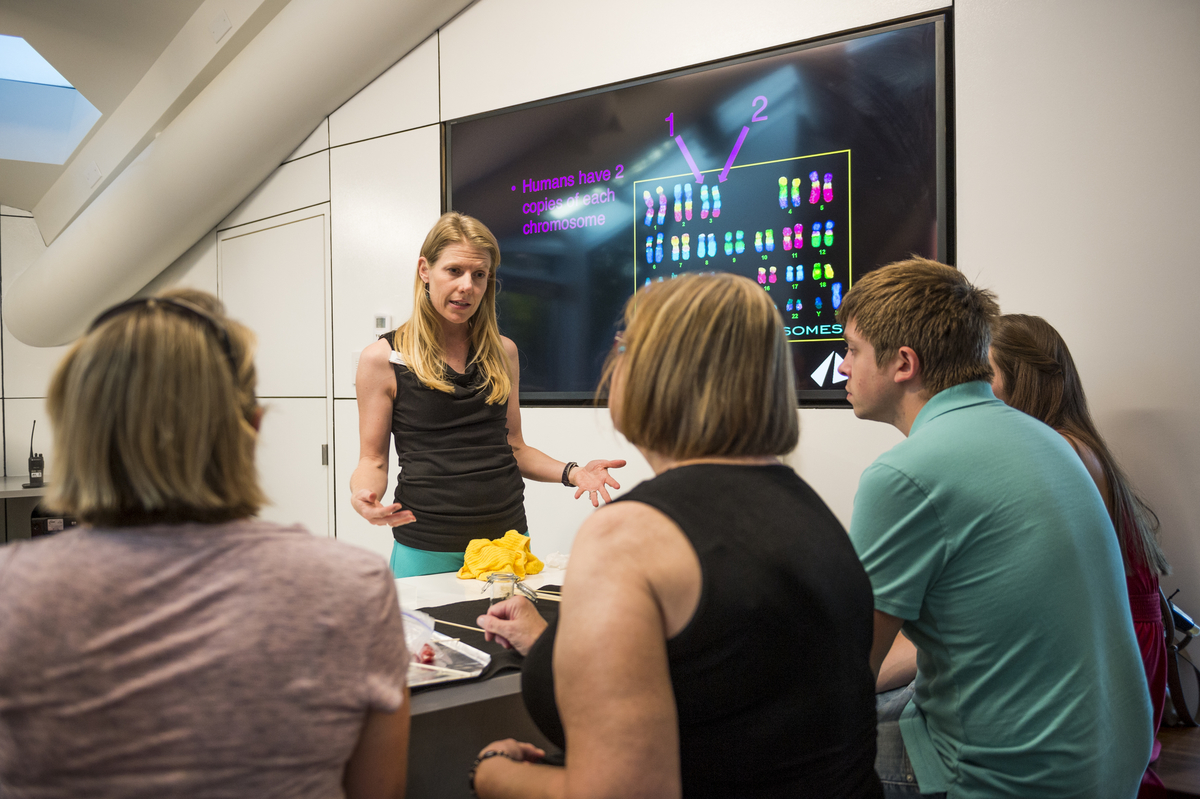 All photos courtesy of Dr. Neale unless otherwise noted.
Get Updates
Don't miss out on current events and updates. Get content instantly by signing up for our newsletters.
Sign Up Today!
Employment Opportunities
Conservation Ecologist Coordinator | Atlanta Botanical Garden
Title: Conservation Ecology Coordinator
Location: Atlanta Botanical Garden: Atlanta, Georgia
Status: Full-time, exempt
The Atlanta Botanical Garden invites applications for Conservation Ecology Coordinator for the Southeastern Center for Conservation within the Department of Conservation & Research. The successful candidate's primary role will be to serve as the lead and coordinator for key conservation projects, reporting to the Conservation & Research Manager. Areas of focus can include botanical and ecosystem exploration focusing on rare and imperiled taxa, restoration ecology, ex situ conservation, and/or comparable fields in plant conservation.
Primary Duties and Responsibilities
Leads established and new research projects focused on the conservation of Southeastern plants
Supervise full time field biologist and part time technicians and interns
Collaborate with internal and external colleagues to identify, prioritize, and develop new project funding opportunities as well as ensure current project deliverables are met
Writes grant proposals and manages grant-supported projects as part of multi-investigator team
Disseminates the results of projects through project reports, professional meetings, peer-reviewed publications, and other venues
Manage, collect, assemble, and analyze various types of conservation data as well as produce maps using GIS software
Species distribution modeling experience, preferred
Provide field work support to assigned and other projects as needed
Develop educational programming and curricula related to botanical conservation for interns and undergraduate & graduate student outreach
Supervise conservation-focused projects of undergraduate researchers/interns
Essential Functions
Experimental design and project coordination. Writes successful grant proposals to support conservation initiatives and research
Uses excellent interpersonal skills to effectively interact and communicate with co-workers, volunteers, landowners, community members, and business owners
Training and experience analyzing biological data is used to conduct and publish original research
Excellent oral and written communication
Strong quantitative skills and organizational abilities
Required Minimum Qualifications
Ph.D. in ecology, conservation botany, natural resources, restoration ecology plant biology, botany, or a related field with a minimum of 3 years of work experience in coordination of conservation programs or projects.
A self-directed team player who works well independently.
Ability and experience conducting and publishing original research
Success with raising funds from grants or foundations, state and federal agencies, etc.
Training and experience analyzing biological data
Evidence of good character, mature attitude, and professional integrity.
Must have very good interpersonal skills and ability to communicate with a wide variety of audiences
Experience or willingness to learn best practices in procuring seed and/or living plants, basic horticultural techniques, and growing and managing living plants and/or seed collections in greenhouse setting, seedbank facility, and/or botanical garden.
A desire to learn and grow both intellectually and professionally
Preferred Qualifications:
Proficiency in plant identification skills to species, genus, and family levels, preferably of southeastern North America
Experience with state and federal agencies
Experience with ex situ collections
Non-profit or botanical garden experience
Physical Requirements:
Position involves strenuous field work in extreme weather conditions and the ability to lift 50 lb. is required.
Regional and international travel required, up to 25% of time associated with regional travel
Must be able to drive a wide variety of vehicles, including 4WD
The above job duties and responsibilities describe the general nature and level of work for employees in this position, but this is not intended as an exclusive or all-inclusive inventory of all duties required of employees in this job.
Please email resume/CV, cover letter, and list of three references to Careers at careers@atlantabg.org, all files should include applicants last name, document title, and title of the position you are applying for (Smith_Resume_Cons Ecologist).
Field Biologist | Atlanta Botanical Garden
TITLE:  Field Biologist
REPORTS TO:  Conservation Ecology Coordinator 
LOCATION: Atlanta
FLSA STATUS:  Full time/Exempt 
REVISION DATE:  10/1/2020 
PRINCIPAL FUNCTION:  
The Field Biologist will work as part of the Conservation & Research Department team at the Atlanta Botanical Garden.  They will work under the direction of the Conservation Ecology Coordinator for 75%, and the Restoration Coordinator for 25% of their time, and will report administratively to the Conservation Ecology Coordinator. The Field Biologist assists with many of the Department's field projects. The primary duties of this position include: 
50% of the time in field support of departmental staff with independent projects, monitoring and maintenance of additional field projects, maintaining database records, updating permits, and coordinating Science Café. 
25% of the time in conducting defined native plant projects and departmental administration including updating departmental records & general information, and promoting the Atlanta Botanical Garden's Conservation Department through public events. 
25% of the time in field and administrative support to the Restoration Coordinator.
ESSENTIAL DUTIES AND RESPONSIBILITIES:
Coordinate federal and regional partners to conduct monitoring and data collection for regional field projects including Isotria medeoloides (small whorled pogonia) 
Conduct monitoring on key in situ populations of rare plants across Georgia and the Southeast
Maintain detailed records of monitoring, outplanting, and experiments conducted for key projects
Analyze & present experimental data and provide written reports, presentations, and publications
Responsible for ensuring departmental field data is correctly entered into the fieldwork database and field sheets are correctly labeled and filed according to departmental protocol.
Support Conservation and Research team by gathering data, obtaining permits, maintaining and updating databases.
Participate in other grant-related fieldwork, and grant funded departmental projects as requested.
Create customized reports for partners regarding management and safeguarding activities 
Aid in managing current high school and undergraduate university interns 
Manage Science Café, the Greater Atlanta Pollinator Partnership (GAPP) consortium, and other events related to the Department's public outreach.
Conduct and manage drone equipment. Take footage as needed and organize photo/video data.
Organize and track Conservation & Research equipment and supplies
The above job duties and responsibilities describe the general nature and level of work for employees in this position, but this is not intended as an exclusive or all-inclusive inventory of all duties required of employees in this job.
QUALIFICATIONS:  
Bachelor of Science degree in Biology, Botany or related field required, Masters of Science preferred. 
Minimum two years of post-degree field-work experience required. 
Familiarity with flora of the southeastern United States, orchids, or carnivorous plants.
Knowledge in ArcGIS required.
Ability to use a dichotomous key.
Must have a valid Georgia Driver's License.
PHYSICAL REQUIREMENTS:  Ability to hike long distances through dense woods, wetland areas, and ravines. Must be able to endure all outdoor elements for long periods of time. 
MENTAL REQUIREMENTS:  Excellent organizational and time management skills.  Ability to effectively respond to multiple, changing and often conflicting priorities is essential.  Must be able to effectively interact with the general public and co-workers and peer professionals. 
Please email resume, cover letter, and list of three references to Careers at careers@atlantabg.org, all files should include applicants last name, document title, and title of the position you are applying for (Smith_Resume_ATLFieldBio). 
Review of Applications begins October 23rd. 
Rare Plant Technician | Santa Barbara Botanic Garden
Santa Barbara Botanic Garden
Santa Barbara, California
The Santa Barbara Botanic Garden's Rare Plant Conservation Team is expanding! We are hiring a full-time Rare Plant Technician for a one-year position with an emphasis on field and greenhouse work, with an emphasis on seed processing during the winter months.
About the Santa Barbara Botanic Garden:
The Santa Barbara Botanic Garden's mission is to conserve California native plants and habitats for the health and well-being of people and the planet. Since the 1930s, staff members of the Garden have developed and maintained an intimate knowledge of the California flora, with an emphasis on the plants and vegetation communities of California's Central Coast and the offshore islands. Today, we take a comprehensive approach to its conservation from genes to ecosystems, with plant systematics, rare plant conservation, community ecology and habitat restoration functions. This allows us to more thoroughly tackle the conservation challenges of our day, such as habitat loss and fragmentation, invasive species, and climate change.
Overview:
The Rare Plant Technician assists with a wide range of field, lab, and office work supporting the inventory, conservation, and restoration of California's flora. Roles and responsibilities for this position will emphasize field work, greenhouse work, seed cleaning and seed bank curation. This full-time (40 hours per week), non-exempt position reports to the Rare Plant Biologist and works primarily with the Rare Plant Conservation Team (Rare Plant Biologist, Rare Plant Technician). The term for this position is 12 months, with the potential to extend the appointment based on funding availability and performance.
Essential Duties:
Conduct plant surveys, with an emphasis on rare plants
Collect, clean and curate seeds for conservation, research and restoration
Conduct greenhouse work, including germination studies, hand pollinations and seed bulking
Conduct ecological restoration field work, including rare plant recovery, native seed collection, seeding and out planting
Enter data and assist with database management for conservation seed collections and research projects
Assist volunteers in seed cleaning, as needed
Collect data using handheld GPS and Collector for Arc GIS
Collect and curate herbarium specimens
Contribute to education/outreach/communications by creating social media posts, working with interns, or presenting research
Knowledge and Abilities:
Experience with and knowledge of basic taxonomic principles, botany, and ecology
Knowledge of and experience with the California flora
Ability to follow instructions, work successfully with others, and work independently with minimal supervision
Ability to conduct field work in a remote setting with rugged terrain under a variety of environmental conditions, sometimes independently
Ability and willingness to travel for multi-day, overnight fieldwork to remote locations with camping accommodations (basic camping equipment can be provided, if necessary)
Experience using both paper and digital maps; experience with Garmin GPS, ArcGIS, Collector and Google Earth preferable
Manual dexterity and attention to detail sufficient to clean seeds proficiently and quickly
Ability to work under pressure and meet deadlines
Computer proficiency including ability to use Microsoft Outlook, Excel, Word, and PowerPoint, and ability to learn new computer programs as necessary
Strong organizational skills
Ability to communicate well both verbally and in writing
Willingness and ability to work cooperatively with peers at the Garden and other institutions
Support for the Garden's mission and goals
Minimum Qualifications and Experience:
Bachelor's degree from an accredited four-year college or university in biology, ecology, botany, environmental science, conservation biology, or closely related area
Two or more full-time years (or equivalent) of relevant experience
Certificates and Licenses:
Must have valid California Driver License and maintain an acceptable driving record
Physical Requirements:
Must be capable of occasional strenuous physical work including:
Sitting for up to 2 hours at a time and using computer for lengthy periods
Standing/walking for extended periods of time
Bending, squatting, walking stairs, and hiking rugged trails
Safely lifting and carrying 40 lbs.
Tolerance of an outdoor work environment.  Exposure to indoor and outdoor environmental conditions, including temperature fluctuations, rain, dust, allergens, poison oak, insects, wild animals, and sun exposure
Expected Timeline
An ideal candidate for this position will be available to begin work in late 2020, or January 2021 at the latest.
Interested applicants should apply via our website: https://www.sbbg.org/get-involved/join-our-team