A National Meeting in a New Setting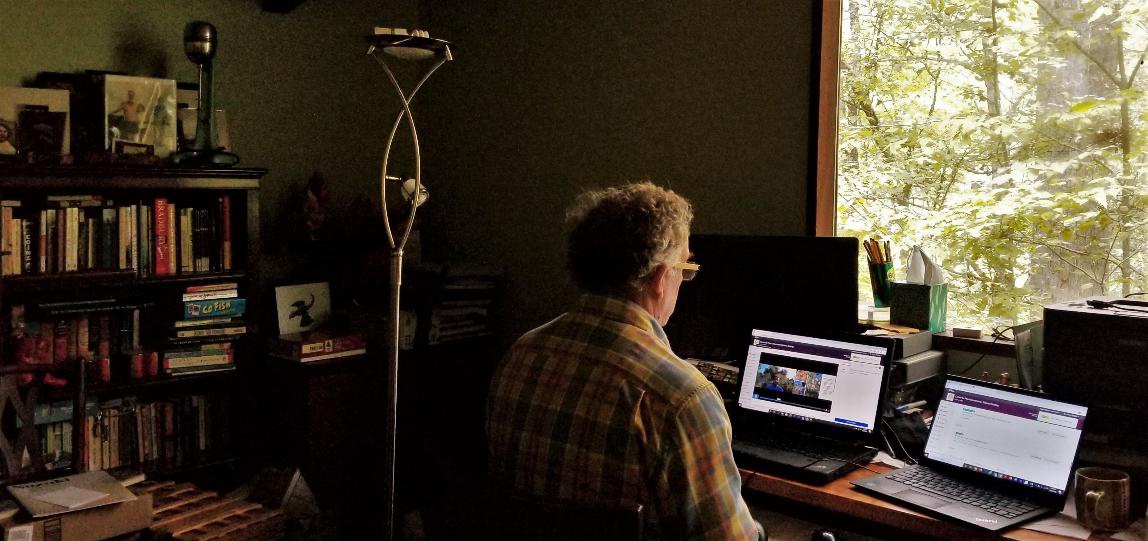 The CPC National Meeting brings plant conservationists together to share their conservation work and successes, learn from each other, and learn about and contribute to the upcoming projects of CPC. Despite COVID-19, this year was no exception. The meeting, held online from October 8-9 rather than in person in May, successfully connected enthusiastic people to share and learn.
Photo: Johnny Randall, North Carolina Botanic Garden, attends the 2020 CPC National Meeting from home.
With lightning talks, a poster session, breakout groups, a keynote presentation, and more, the event had all the hallmarks of a National Meeting. And, with more than 170 registrants, the event was larger than ever.

The online format and correspondingly low registration fee welcomed a broader attendance. Institutions that could previously send just a single representative were able to have many staff members participate this year. Interested conservationists attended from a wider range of institutions than can typically attend. The conference sessions, answers to questions posed, and recordings of live sessions will be available to attendees on the Whova platform until the end of the year.
As a mix of live and pre-recorded sessions, the conference strove to find a balance of efficient information sharing and interaction. It was not without hiccups: internet connections faltered and lively conversations pushed live sessions overtime. Yet, because the Center for Plant Conservation community is generous and committed, the meeting was a success. Each of the pre-recorded sessions was well-viewed, and some great questions were broached in the comments and the live Q&A sessions. The network is now primed and ready for the next year of conservation activity, including some exciting projects being led by CPC.
Looking forward to 2021, we hope that all attendees will be able to experience the energy of a live event and network in person. If not, however, we have confidence that our strong plant conservation community will adapt, support, and share in creative ways, as it did so well in 2020.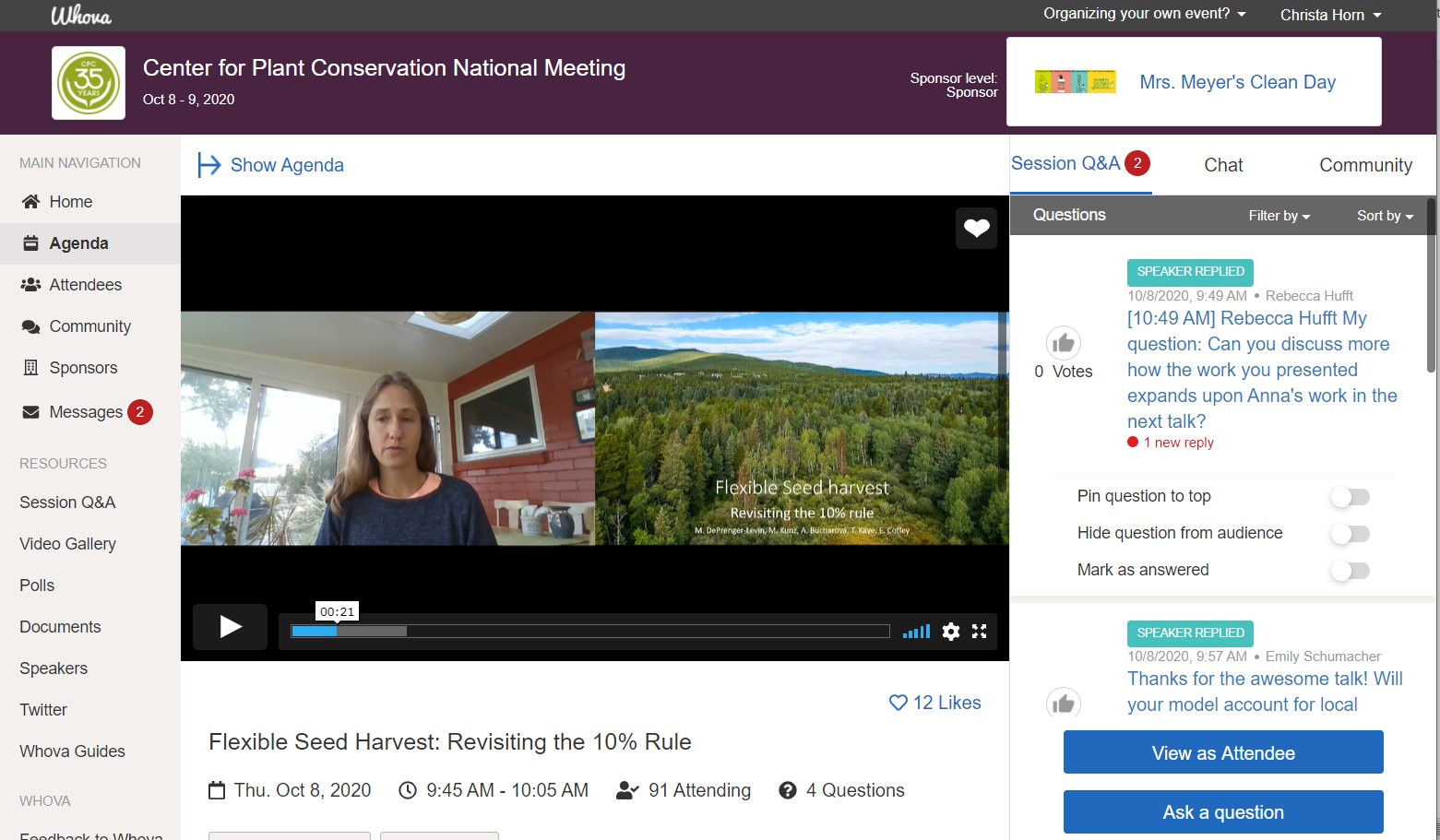 We want to extend a very big thanks to Mrs. Meyer's Clean Day for their generosity in underwriting the National Meeting this year.
Recognizing the importance of rare plant conservation, Mrs. Meyer's Clean Day has been a generous supporter of the Center for Plant Conservation for the past two years. In 2019, Mrs. Meyer's team members attended the lightning talks at the CPC National Meeting at Chicago Botanic Garden. This year, their kind contribution sponsored CPC's first virtual National Meeting.
We want to extend a very big thanks to Mrs. Meyer's Clean Day Products for their generosity in underwriting the National Meeting.
Mrs. Meyer's offers a variety of products for home care to body care: including lotions, soaps, surface cleaners, room sprays, candles, and laundry items. Products are thoughtfully formulated with plant-derived ingredients and essential oils.