Save Plants
Center for Plant Conservation
May 2021 Newsletter
Even when the CPC network meets virtually, there is great comradery and enthusiasm for our collective devotion to plant conservation. We draw inspiration from one another, gather new ideas for collaborative opportunities, and plot new ways to maximize our efforts to Save Plants. We thank those who gave presentations, participated in panels, small group sessions, and beta-testing, and contributed photos to the photo contest. As usual, it was a stellar event! In this issue, we showcase highlights of the conference and celebrate our Star Award winner Dr. Naomi Fraga. If the creek doesn't rise, we look forward to the chance to see one another in person in 2022.
We wish you and your families continued good health and safety,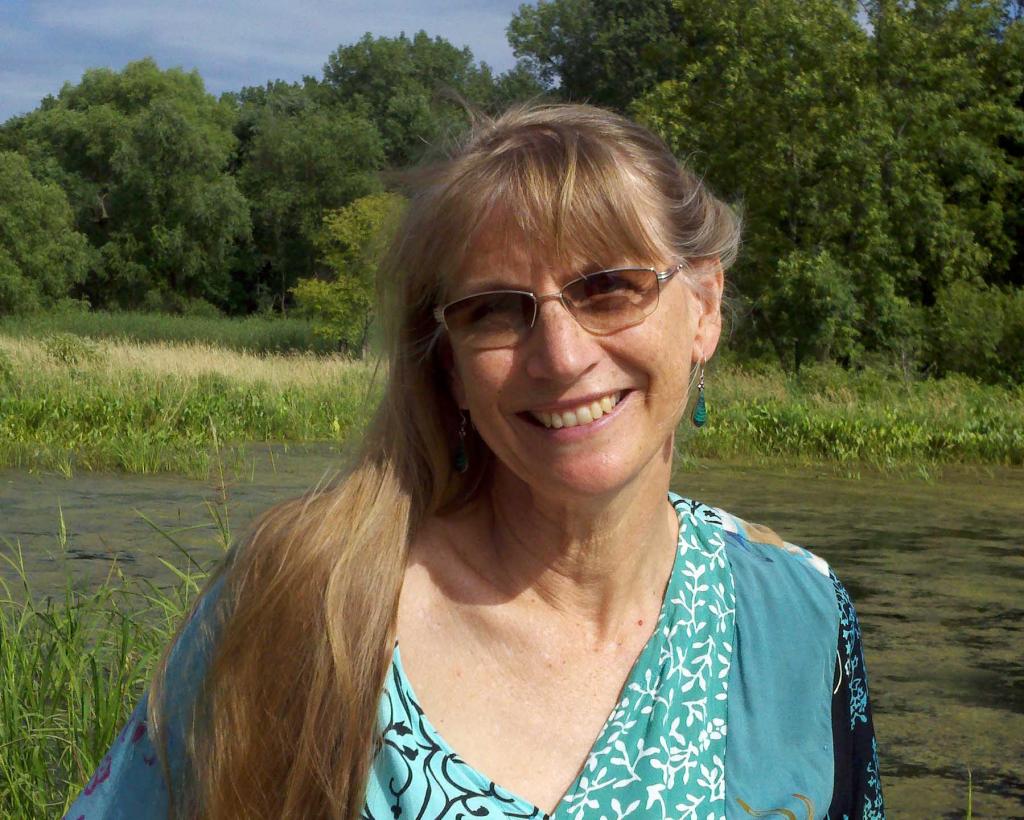 Joyce Maschinski
CPC President & CEO
Center for Plant Conservation
State of CPC - National Meeting Update
Dr. Joyce Maschinski, CPC President & CEO, opened this year's meeting with exciting updates from the CPC national office and highlighted progress on national conservation efforts to save rare plants across our network of Participating Institutions (PIs). We are very happy to welcome two new staff members to the national office – Kelly Carlin, Administrative Assistant, and Shannon Fowler, Program Manager – and two new PIs to the CPC network – Zoo New England and Memorial University of Newfoundland Botanic Garden, CPC's first Canadian Participating Institution. 
Background photo: Vegetative wiliwili in Keaʻau. Photo by Emily Grave.
In addition to its growing team and network, CPC has several major conservation projects and advocacy efforts underway, including: 
Collaborating with PIs on the development of an Applied Plant Conservation online course

. To date 

40 hours of content on topics such as rarity, spatial modeling, genetics, and reintroduction are underway.

 

Advancing the RIN Seed Longevity Study, in partnership with the National Laboratory for Genetic Resource Preservation, to discover new insights into seed storage behavior. 

 

Expanding content in the Rare Plant Academy – a key resource for connecting today's conservationists and training tomorrow's professionals–through contributions made by network scientists and institutions.

 

Utilizing funding from the Institute for Museum and Library Services to create a compelling new videos that demonstrate the critical importance of saving rare and endangered plants.

 

Advocating with legislators and garnering public support, which led to the passing of the 

Great American Outdoors Act

.

 
Despite the adversity caused by the COVID-19 pandemic, it has been a year of great progress and achievement in the fight to save rare and endangered plant species. The National Meeting served as a welcome opportunity for the CPC network to reconnect, celebrate accomplishments, and look ahead to conservation initiatives that are on the horizon.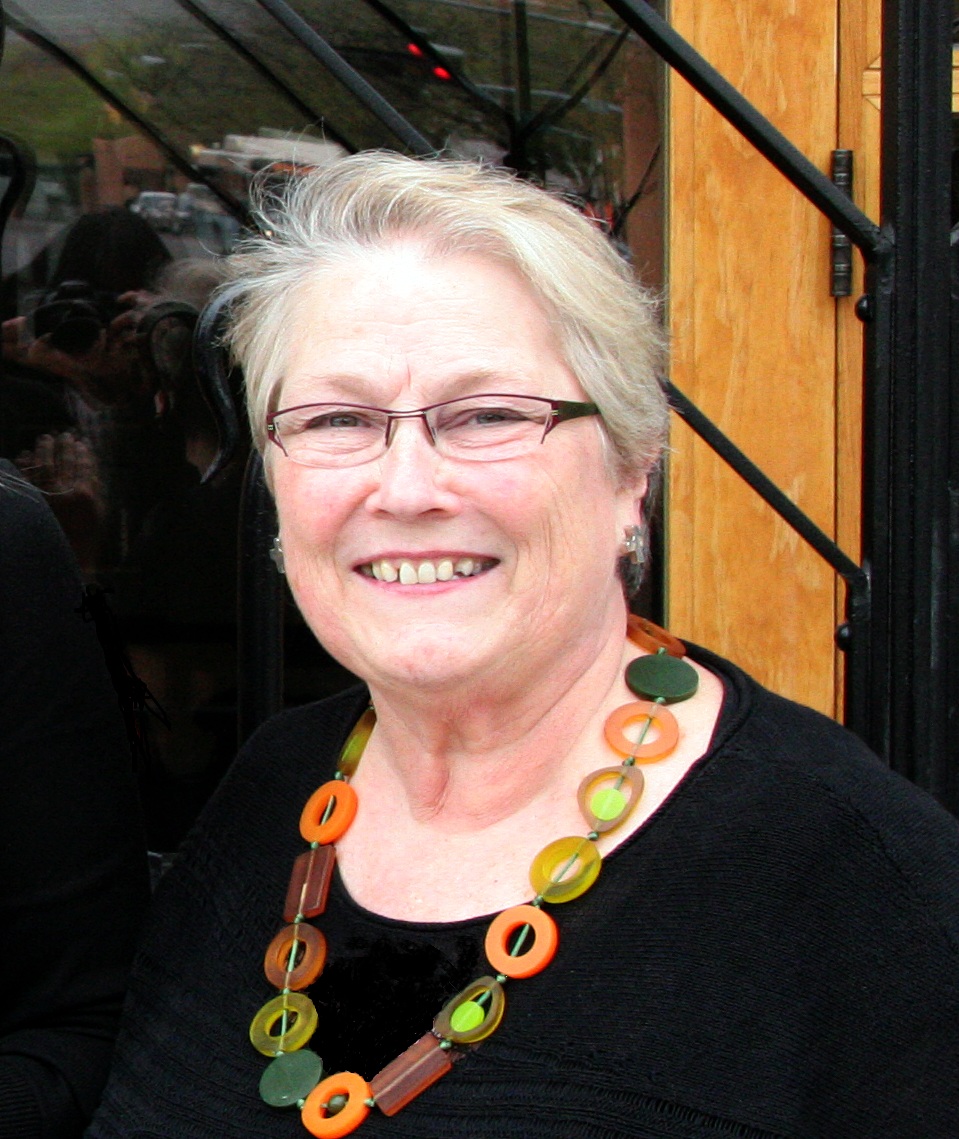 Keynote Address 
Optimism for a future where plant conservation receives support permeated Peggy Olwell's keynote address, "Moment of Crisis, Moment of Possibility." The accomplished Bureau of Land Management (BLM) Plant Conservation Program Manager delved into the opportunities for plant conservation presented by the new U.S. federal administration's drive to address the challenges of climate change.  
A stalwart supporter of the Native Plant Materials Program for decades, Peggy has recently seen the program gain increasing monetary support and drive towards real progress. In President Biden's Executive Order 14008, "Tackling the Climate Crisis at Home and Abroad," Peggy sees opportunity to further advance this program and others supporting native plants. The executive order includes numerous sections calling for increasing climate resiliency through the conservation and restoration of public lands. 
She encouraged the National Meeting attendees to seek these opportunities as well, to secure the true green infrastructure our country needs for healthy, resilient and biodiverse ecosystems.  
Climate Change Panel and Discussion Groups
There is no denying that climate change is a threat for many of the rare plants and ecosystems that CPC Participating Institutions work to save. The impacts of climate change are vast and varied – negatively affecting pollinators and ecological dynamics, contributing to devastating fires and storms, and more. To weather these challenges, plants need our voices as well as our work. CPC's Advocacy committee is drafting a position paper to outline CPC actions to guide policy and funding opportunities in the realm of policy makers and budget approvers.  
To this end, CPC brought together three panelists to speak on their experiences in advocating for programs, budgets, and policies:  
BLM program manager Peggy Olwell, our Keynote Speaker, shared how she thinks outside of the box to draw connections between stated funding priorities and conservation and restoration program needs within the BLM. For example, she emphasizes the job creation that will result from expansion of the native plant materials program. 

 

From the Chicago Botanic Garden, Kay Havens, Ph.D., emphasized the moment of opportunity expressed in Peggy's keynote address and shared her experience and optimism for the Botany Bill. Stating that good science alone is insufficient to save the species we care about, Kay pointed out the many ways we can engage decision makers: meeting with legislative representatives to promote legislation or discuss concerns, meeting with heads of agencies, seeking appropriations, and more. 

 

Experienced political advocate David Wilmot of Ocean Champions made some key observations from his work with legislators. Building on Kay's point of interacting in the policy realm in a variety of ways, he focused on the power of 

ear-marked 

funding – which at times can be more successful than large-scale policy changes to achieve change. David encouraged attendees to think broadly and creatively to make connections that link legislators' priorities to plant conservation. 

 
Following the panel discussion, attendees moved to several breakout rooms to discuss three questions pertaining to climate change, applying the insights shared by the panelists. CPC staff and board members will compile the discussion notes and use them to help guide their position paper and future advocacy work.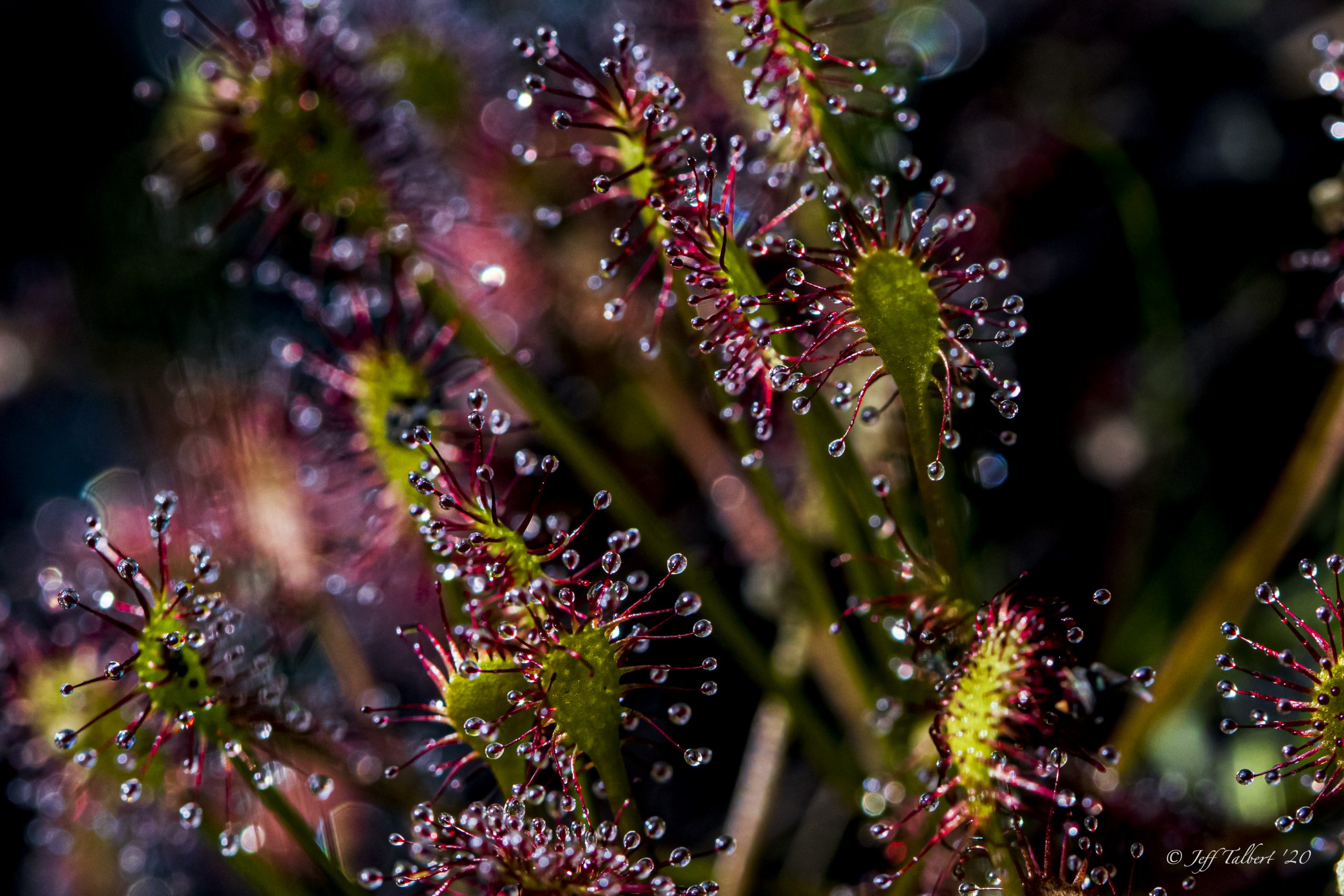 Photo Contest 
The 2nd Annual Photo Contest garnered amazing entries from across the country – featuring beautiful close-ups of the plants we work to save, teams hard at work, and the amazing landscapes plants live in. Taking the top prize this year, Jeff Talbert (Project Coordinator at Atlanta Botanical Garden) presented a striking close-up of the intriguing oblong-leaved sundew (Drosera intermedia). The two photos tying for second place featured the alpines: Emily Griffoul (Conservation Scientist at Betty Ford Alpine Gardens) capturing the alpines when smoke has altered the skies, and Alex Seglias (Seed Conservation Research Associate, Denver Botanic Gardens) showcasing Hoosier Pass ipomopsis (Ipomopsis globularis) against its mountain habitat.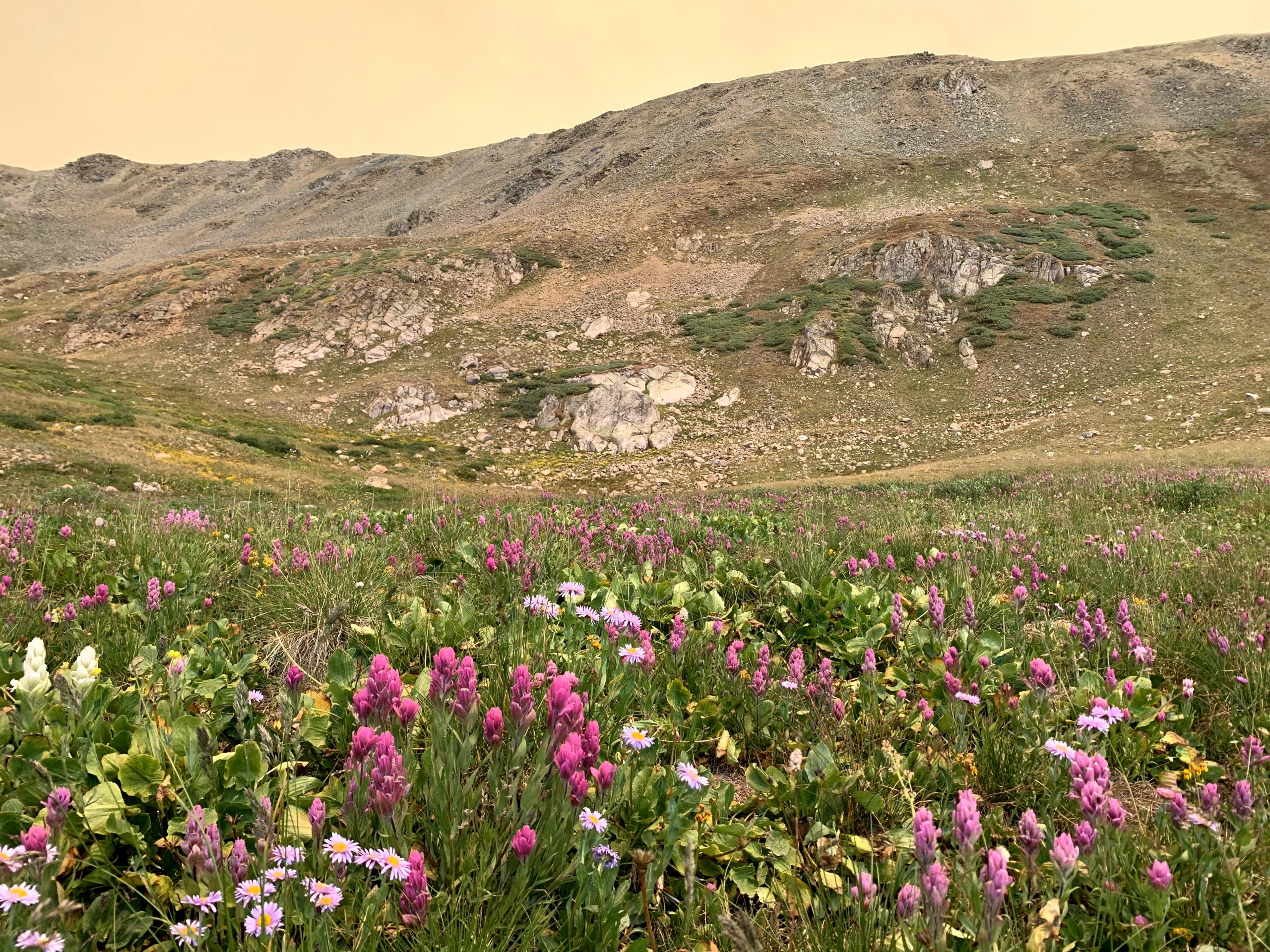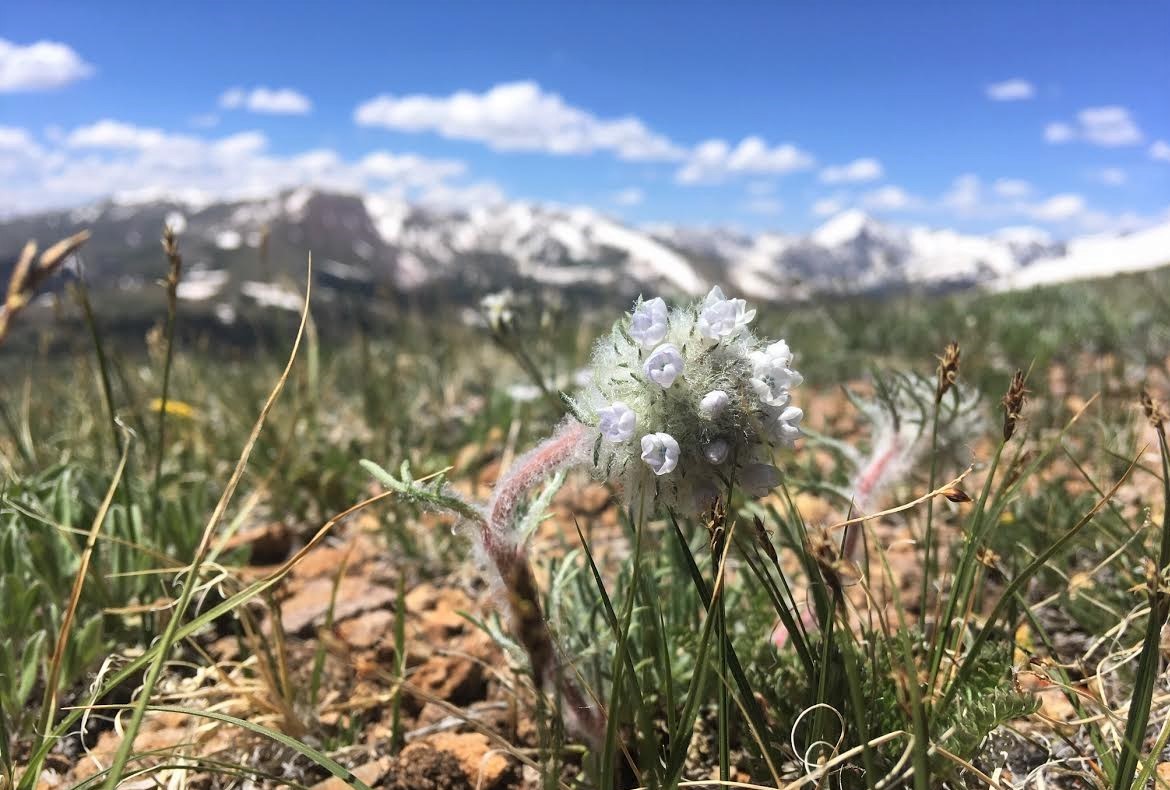 2021 Star Award Winner
Conservation Champion: Naomi Fraga, Ph.D.
Director of Conservation Programs, California Botanic Garden 
 In recognition of her outstanding conservation and advocacy efforts on behalf of the rare plants of California, we are thrilled to award Dr. Naomi Fraga the 2021 CPC Star Award. The award honors an individual who demonstrates the concern, cooperation, and personal investment needed to conserve our imperiled native plants. Dr. Fraga's commitment to the conservation of rare and endangered plants is a model to the CPC network and the conservationists of tomorrow, and an asset to the flora of the United States of America. Congratulations, Dr. Fraga! 
Background photo: Naomi Fraga, Rancho Santa Ana Botanical Garden Director of Conservation Programs. Photo courtesy of Rancho Santa Ana Botanic Garden
Congratulations on being awarded the CPC Star Award! Are there any remarks you'd like to share in response to receiving this reward?
I am so deeply honored to receive this award! Working in the field of plant conservation is rewarding in itself, but it is also wonderful to be recognized for the painstaking work. It's a dream to work for the California Botanic Garden where the institutional mission aligns with my passion of conserving plants of my home state. I am so incredibly thankful to have this opportunity to work in service of plants, and also to work with brilliant and talented botanists, horticulturalists, and restoration professionals.
What has it meant to you to be a member of the CPC network? How has CPC supported your work?
Being a part of the CPC network is incredibly enriching. It is a great opportunity to network with colleagues working on similar issues, but in different parts of the country. The CPC Officers area huge inspiration to me. I have learned so much from them and I am in awe of their dedication to plant conservation. Seeing what everyone is working on really lifts my spirits and keeps me moving each year I attend the [National Meeting]. They are not only the heart of plant conservation in the U.S., but they are also the boots on the ground making things happen. It's the best network around!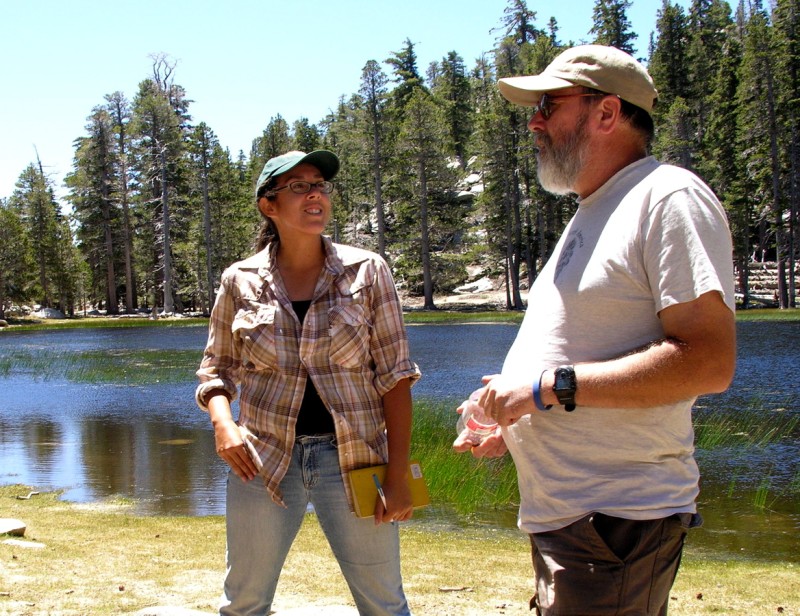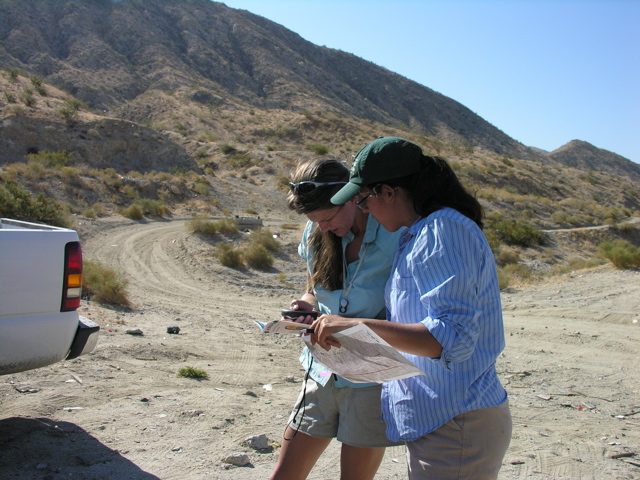 When did you first fall in love with plants?
This is a very hard question to answer. I don't think there is a person on this planet who doesn't love plants, but I think some might just not recognize it yet. Plants are a vital part of our everyday lives and I think we, as humans, are born with a natural affinity for them. So while I have always been in love with plants, my relationship has only deepened working with them day-to-day as a botanist, to the point where they are now one of the greatest loves of my life. If I could pinpoint the first time I recognized my love for plants, it would probably be when I was in high school and my parents allowed me to remove a patch of lawn to put in a diverse flower garden. I loved caring for those plants!
What was your career path to Director of Conservation Programs?
My career path very clearly blossomed the day I set foot on the grounds of the California Botanic Garden (CalBG). I was a biology major at a local university (Cal Poly Pomona), and I wanted to find a volunteer opportunity related to my major. I spoke to the herbarium curator and he asked if I like plants. I shrugged and thought, well sure, I like plants. On my first botanical field trip with CalBG I remember being quite decisive that I was going to commit myself to becoming a botanist. This required that I come up to speed in several areas because I had never hiked, camped, or identified plants before. It turns out I had a knack for plant identification! I went on to complete an M.S in Botany where I learned about getting around in the backcountry. I found myself working as a field botanist for a couple of years before returning to grad school for my PhD in Botany. After receiving my doctorate in Botany in 2015, I became the Director of Plant Conservation Programs at CalBG. It's been one big, spectacular journey and 20 years of learning and growing at CalBG.
What advice do you have for newcomers to the field of plant conservation?
I think it's important to realize that work in plant conservation finds its strength in the community. Working in diverse partnerships at many levels (regionally, nationally, and internationally) strengthens the work of any one individual. I have found that my most rewarding work has been as part of a team working towards a common mission, whether it be within my own institution or across institutions. Finding the spirit of community and working in partnership will help carry your work farther.
What is one of the biggest challenges to conducting your plant conservation work?
I feel one of the largest challenges in plant conservation is often having to make the case that plants are essential and their conservation is relevant to all communities on earth at multiple spatial scales–from unique microhabitats to diverse and thriving ecosystems that are inclusive of human communities. Plants are undervalued; ensuring their conservation priority with the limited resources currently available is by far the biggest challenge in my mind.
The CPC Star Award specifically recognizes your contributions to conserving theHidden Lake bluecurls–please share some highlights from that work.
Working on Hidden Lake bluecurls was a great conservation success because, it was a collaborative effort with my colleagues Ken Kietzer (California State Parks) and Jonathan Snapp-Cook (U.S. Fish and Wildlife Service). We had a shared commitment to advancing conservation of this species and we leveraged limited resources to build a comprehensive conservation program, that includes the highest level of habitat protection afforded by the state of California, seed banking, and monitoring.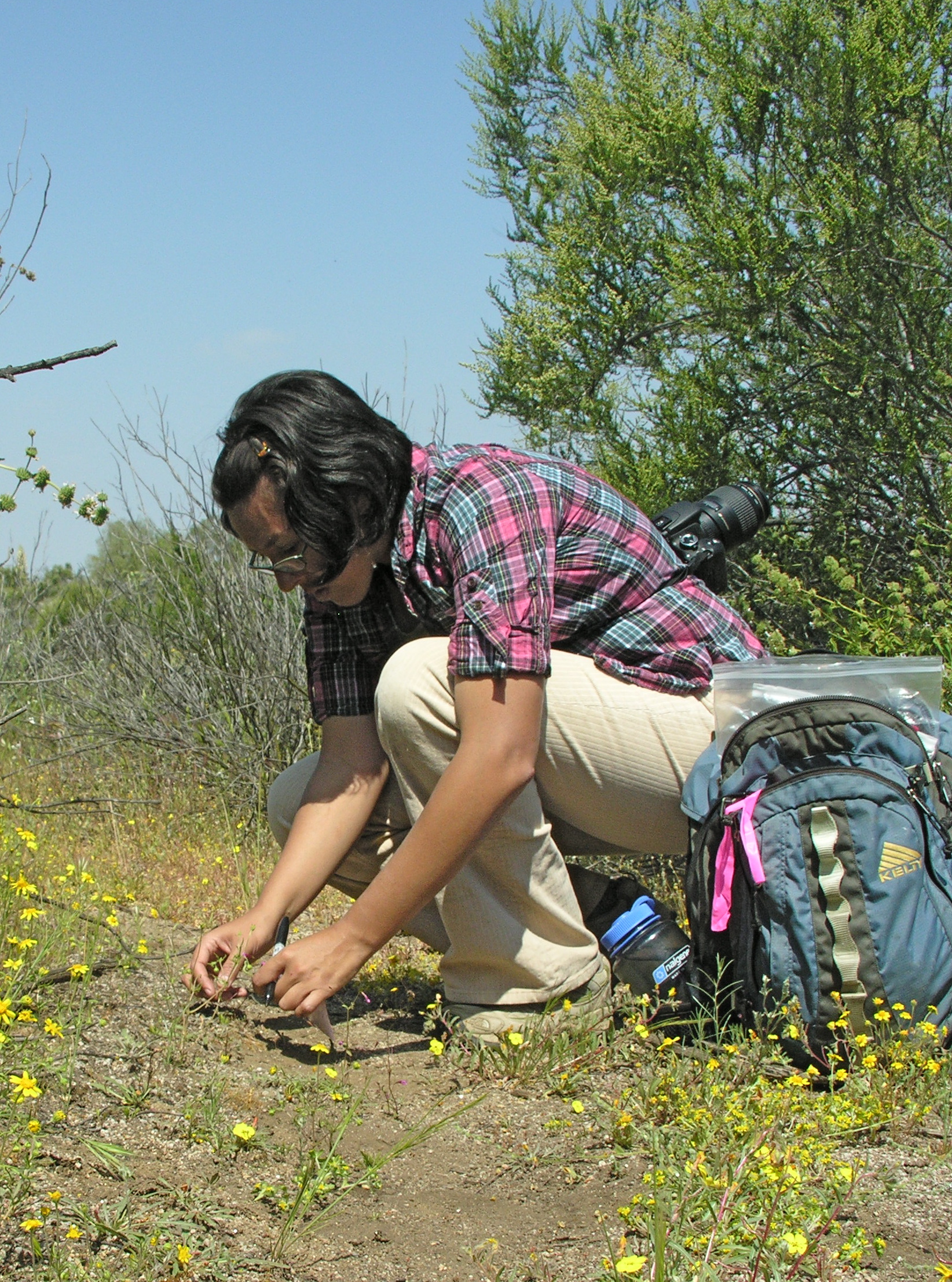 Please tell me more about one of your current projects at California Botanic Garden.
For the past several years I have been dedicating a significant portion of my research time to studying the plants of the Amargosa River Basin in Inyo County, California, located in the northern Mojave Desert. This region is so special because, while it is one of the hottest and driest places on earth (Badwater Basin in Death Valley National Park is part of the watershed), it supports biological diversity through an extensive groundwater basin that surfaces at springs across the river basin. These springs create incredible wetland habitats that support numerous rare plants including the Amargosa niterwort and the Tecopa birdsbeak. I currently have funding from the USFWS and Bureau of Land Management to conduct rare plant studies and inventory the flora of the region.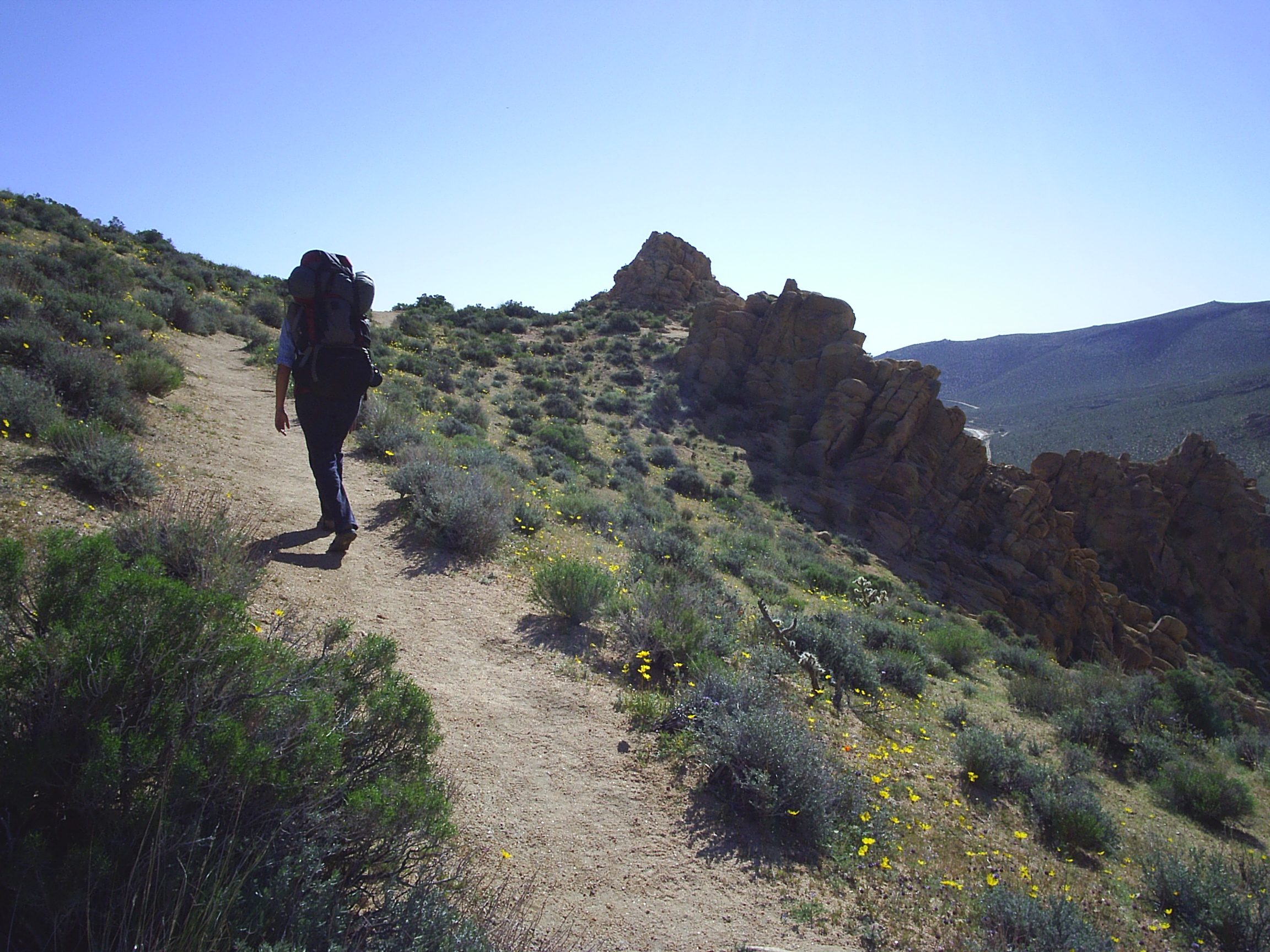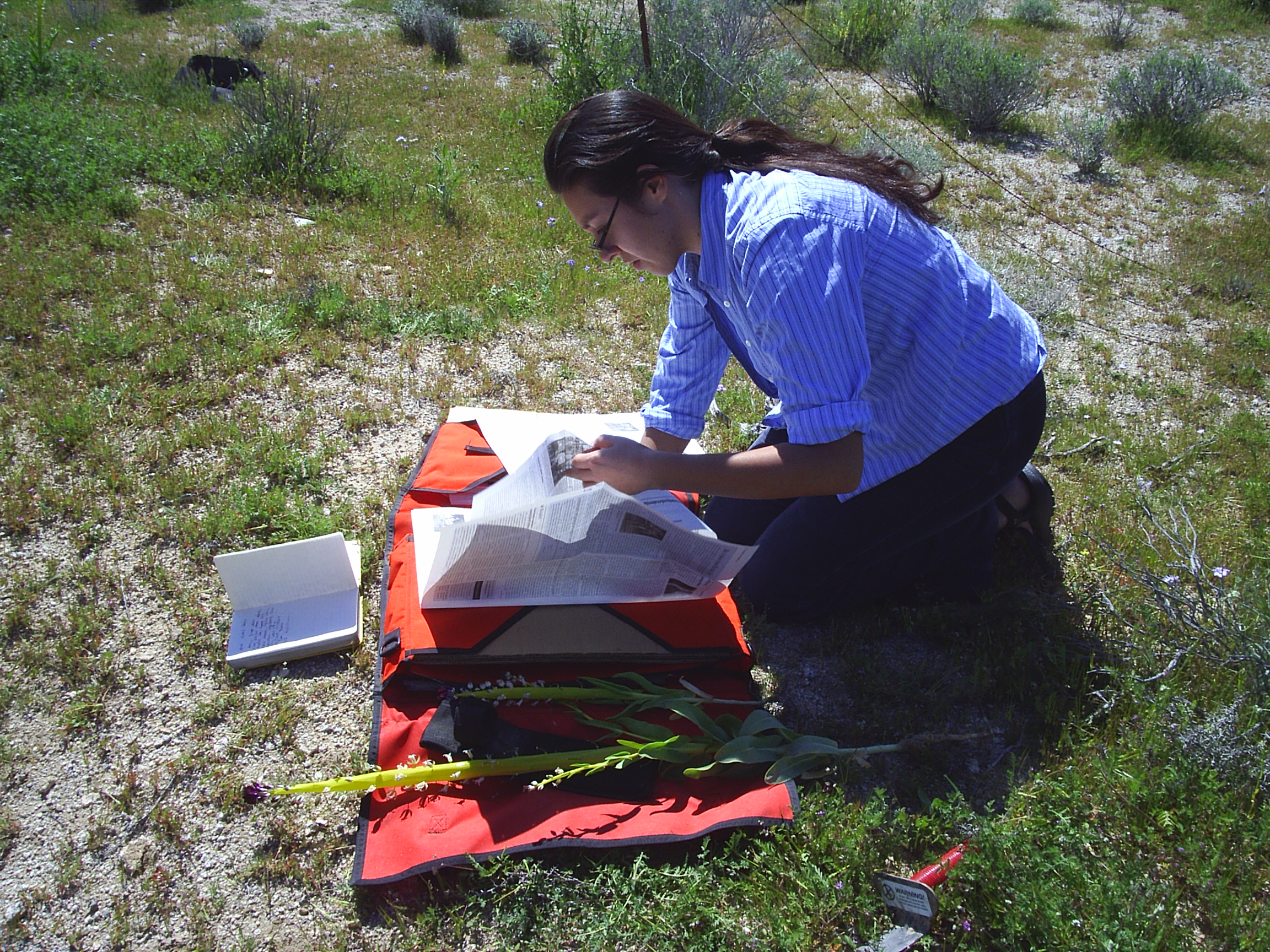 What emerging science (methods, approaches, discoveries) and/or trends in plant conservation excite you most?
I am really excited by new research to describe microbial communities such as the microbiome of soil or floral nectar. There is so much to learn about symbionts in plant communities. I am excited to learn more!
What advice would you give to the public who want to learn more about how they can help save imperiled plant species?
There are so many ways the public can support plant conservation, but I would like to mention two in particular that I think are very impactful. 1) Show up to the ballot box and vote for elected officials who support environment legislation including strong climate policy, public lands, and funding science. 2) Your monetary support of institutions like the Center for Plant Conservation and institutions in the CPC network goes a long way towards supporting plant conservation. Limited funding is a perennial problem and support of individual donors goes a long way to ensuring that this important work happens!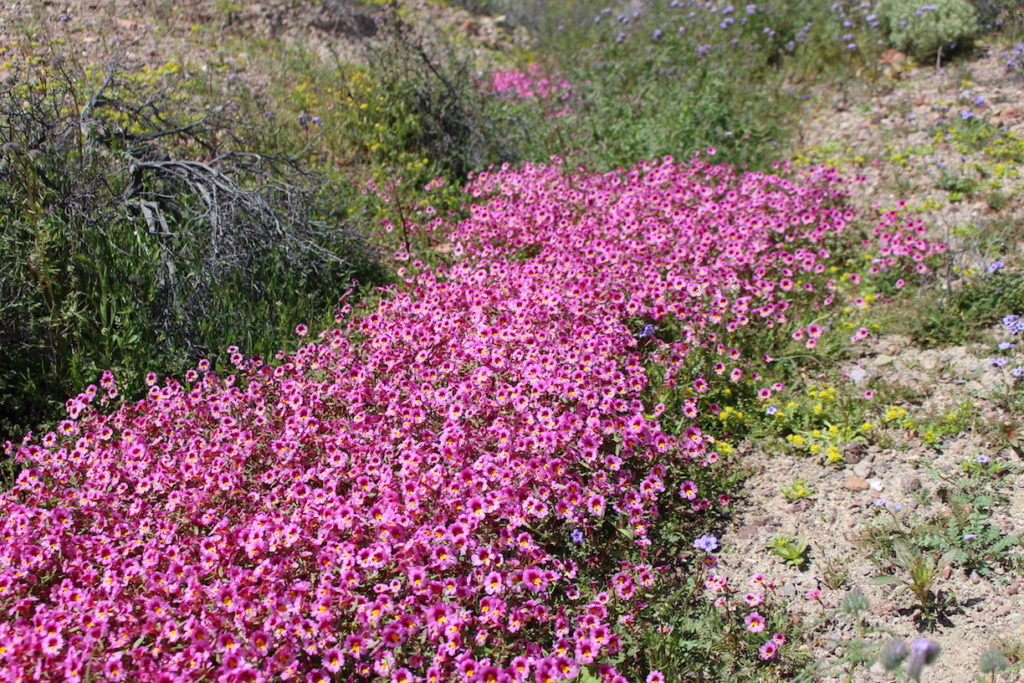 As Seen on Rare Plant Academy 
It is beta-testing time! Does the idea of helping to build a better website for our plant conservation community excite you – or the prospect of winning a $25 Amazon gift card? If so, CPC is seeking your input to identify bugs and refine areas across our Rare Plant Academy and saveplants.org websites. Your comments will ensure that we make it as easy as possible for people to learn about plant conservation and share their experiences.  
To give feedback, please follow the instructions and answer the questions in one of four survey forms: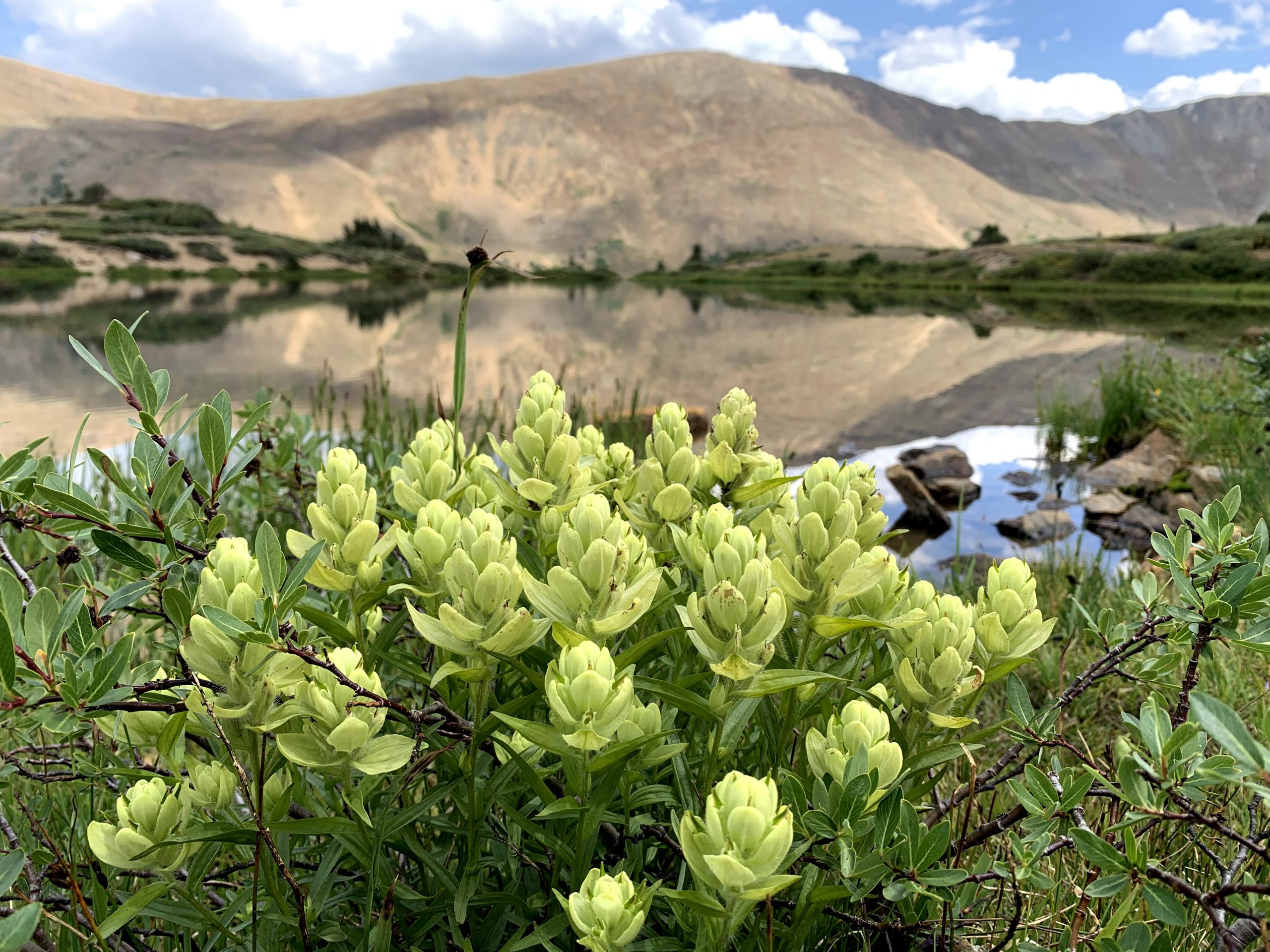 Get Updates
Don't miss out on current events and updates. Get content instantly by signing up for our newsletters.
Sign Up Today!