Save Plants
CENTER FOR PLANT CONSERVATION
December 2019 Newsletter
In this December 2019 issue of Save Plants, we reflect upon our exciting accomplishments of the year. We welcomed new partners and new members of our board of trustees. We expanded the numbers of rare plants saved from extinction. New collections increased the breadth and depth of the CPC National Collection. Although making a seed collection sounds like an easy thing to do, read about the nuances of the importance of timing. We engaged more practitioners in good plant conservation best practices through our online resources. Our new platform is an educational resource fueled by the CPC brain trust. The digital format allows rapid updates in response to the latest research. Instructional and inspirational videos showcase the fine work of the CPC network in such a way that newcomers can learn from experienced conservationists. Check out the creative ways CPC conducts plant conservation. If you have a question about plant conservation, try using the interactive forum or see what others have already asked and answered.
At this holiday season, we thank you for ongoing dedication, hard work, and support for our plant conservation efforts. The bright future of CPC is possible because of you!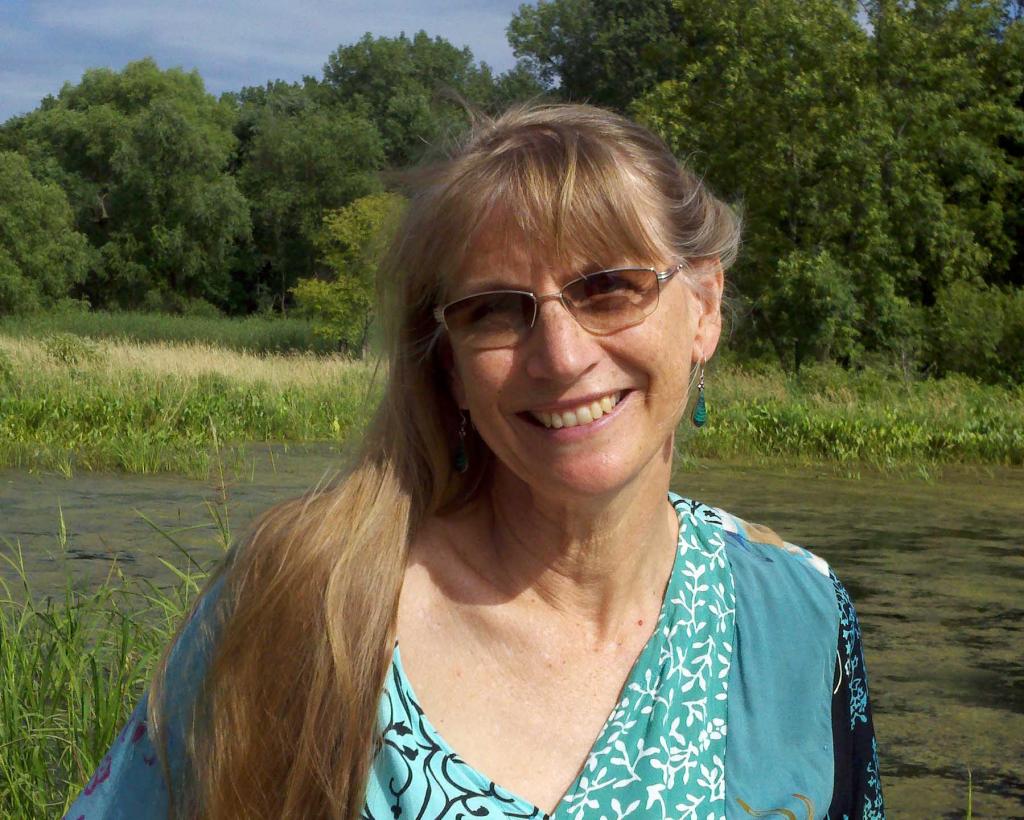 Joyce Maschinski
CPC President & CEO
New CPC Participating Institutions, Network and Corporate Partners
Christa Horn, Center for Plant Conservation Contributing Editor
The Center for Plant Conservation is a network of conservation partners, coming together and building something more than the sum of its parts. Each addition not only increases the reach of the network but strengthens it in new ways. This year the Board of Trustees approved five new additions to the network, including our first corporate partner, a new network partner, and, of course, additional conservation partners. These new Participating Institutions each bring something new to the network and are eager to learn from and contribute to CPC's efforts to save plants.
Background photo: Koʻolau Mountain ʻōhiʻa lehua (Metrosideros polymorpha) overlooking Oʻahu. Photo credit: Tim Kroessig, courtesy of Lyon Arboretum.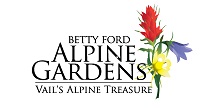 Betty Ford Alpine Gardens – Conservation Partner
Vail, Colorado
Given their name, it is no surprise that it is Betty Ford Alpine Gardens' mission to deepen understanding and promote conservation of alpine plants and fragile mountain environments. With a rich history of conservation work, from being a Seeds of Success partner with the Bureau of Land Management to authoring Colorado and Alpine Plant Conservation strategies, Betty Ford Alpine Gardens comes to CPC with both experience and readiness to learn protocols and other valuable information. Excited to learn from the network, especially through attendance of annual meetings, they also feel they can provide leadership for gardens in other alpine areas, and their strategic approach can be replicated in other geographic areas or ecosystems.
United States Botanic Garden – Conservation Partner
Washington, D.C.
Steeped in history as one of the oldest botanical gardens in the U.S. and located in the heart of Washington D.C., the United States Botanic Garden (USBG) is dedicated to demonstrating the aesthetic, cultural, economic, therapeutic and ecological importance of plants to the well-being of humankind and fostering the exchange of ideas and information relevant to national and international partnerships.
With around 13 acres open to the public adjacent to the U.S. Capitol, USBG welcomes almost 1.5 million visitors annually, educating visitors and fostering sustainability and plant conservation. In joining CPC, the garden hopes to elevate the importance of their threatened collections and to more fully educate the public on the importance of plants, habitat and biodiversity using the CPC Network and National Collections as additional examples of work being done to conserve plants.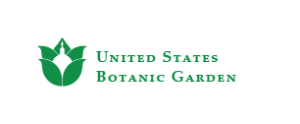 Naples Botanical Garden- Conservation Partner
Naples, Florida
With a mission to develop and conserve collections and habitats representative of the flora and cultures between the 26th latitudes, Naples Botanical Garden is a 170-acre world-class garden paradise filled with plants of the tropics and subtropics. The Garden is committed to conserving and restoring the rare native plants of the United States, including Puerto Rico and the U.S. Virgin Islands, while other conservation efforts include facilitating regional orchid conservation working groups with CPC PI's.
The Garden strongly believes in the model of working collaboratively to build the capacity for plant conservation. The network of conservation partners and expertise that CPC brings together is essential to advancing Naples Botanical Garden's conservation mission, and has already been instrumental in getting the developing conservation programs to where they are today. Membership in the Center for Plant Conservation will allow them to more closely partner with CPC Participating Institutions to advance the science of saving plants and will be an incredible capacity-building opportunity for the Garden.
Laukahi, Hawai'i Plant Conservation Network – Network Partner
The Laukahi Network, was created in 2014 by a group of local plant conservation groups across Hawaii in response to the urgent and growing need to address the vulnerability of native plant populations so critical to the balance of life on these islands. Increased coordination among conservation partners is needed to make a greater impact on ecosystem health and to better implement the Hawaiʻi Strategy for Plant Conservation (HSPC). Laukahi facilitates collaboration and enables the efficiency of the network by developing tools for their partners, facilitating communication, adopting global metrics and standards of data collection, and summarizing their progress toward shared goals. Several Laukahi partners are already Participating Institutions within CPC, and Laukahi becoming a Network Partner will help to solidify those existing partnerships. In joining CPC, Laukahi will take its mission to the next level by elevating their national profile and creating an awareness of the extinction crisis occurring in the islands.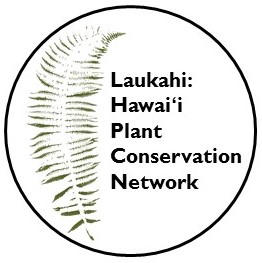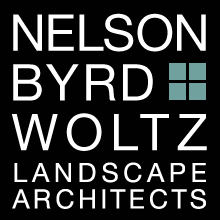 Nelson Byrd Woltz Landscape Architects – Corporate Partner
Charlottesville, Virginia; New York, New York; Houston, Texas
Nelson Byrd Woltz Landscape Architects (NBW) operates at the intersection of design excellence and ecological conservation to build a lasting relationship of stewardship toward the environments people inhabit. Using design to facilitate the restoration of damaged ecological infrastructure within working farmland and urban settings, NBW creates new models of biodiversity and sustainability and they have been instrumental in steering landscape architecture towards integrated, ecologically performative design which relies on science-based methodology.
In joining the network, NBW hopes to support CPC's work through extensive use of native plants across their broad U.S. project base and by promoting awareness and appreciation of restorative practices in key habitat areas. Being part of CPC, they hope to further define the role of the firm, and that of the greater landscape architecture community, in the endangered plants conservation efforts.
New Center for Plant Conservation Board Members
In addition to new Participating Institutions, CPC also welcomed three new trustees to the Board this year. In searching for new members, a variety of skills and experiences are sought to provide balance to the board and, of course, they need to recognize the importance of saving plants! We are excited to bring these new trustees to the team and look forward to seeing their impact at the upcoming board and committee meetings.
Clark Mitchell
Clark Mitchell is a director of the BAND Foundation, the primary focus of which is biodiversity conservation. Grassland ecosystems have become one of Clark's key focuses in his work with the foundation. In 2016, he helped to create the Southeastern Grasslands Initiative, a nonprofit that is addressing the loss of native grassland plant communities across the southeastern United States. He currently serves on the group's steering committee. On Long Island, he has helped secure a multiyear grant from the BAND Foundation to expand the conservation footprint of the Friends of Hempstead Plains, a group that manages rare tracts of remnant tallgrass prairie. He has also secured grants for the Nature Conservancy of Mongolia and the Plant Extinction Prevention Program. Clark lives in New York City, where he serves on the board of the Natural Areas Conservancy, a nonprofit that manages NYC's wild spaces for biodiversity health and human recreation.

Joseph Woolston, M.D.
Dr. Joseph Woolston is the Albert J. Solnit Professor of Child Psychiatry and Pediatrics at Yale University School of Medicine. He is the Vice Chair for Clinical Affairs for the Child Study Center. In that capacity he oversees clinical program development and quality improvement. He is a co-developer of Intensive In-home Child and Adolescent Psychiatric Services (IICAPS). Dr. Woolston has focused his career on creating, implementing and improving clinical programs designed to treat children and families who are living in significant psychosocial adversity.

Ruth Todd Evans, M.D.
A resident of Rancho Santa Fe in San Diego County, Dr. Ruth Todd Evans maintains a wide breadth of interests, activities and leadership roles since retiring from her private medical practice in internal medicine and geriatrics. As a founding and active member of the Rancho Santa Fe Literary Society and the Rancho Santa Fe Women's Fund, and past president of the Rancho Santa Fe Art Guild Board, she continually gives to her community. Though new to CPC, Dr. Evans has served on the board of a CPC Participating Institution, the San Diego Botanic Garden, chairing a committee that envisioned and created a popular children's garden, Seeds of Wonder and has previously channeled some of her love of plants into the Rancho Santa Fe Garden Club board. She is also an award winning artist and illustrator, having published two children's books, and dedicating the proceeds from her paintings to the Multiple Sclerosis Society.

Timing Is Key in Adding New National Collection Species
Christa Horn, Center for Plant Conservation Contributing Editor
Through the various efforts of our Participating Institutions, over 150 rare plants were added to the National Collection this year. Each of these species is now conserved within an ex situ collection, often the first step to more conservation work and increasing our knowledge of a species.
Background photo: Grand Mesa beardtongue (Penstemon mensarum)
The seed conservation team at Denver Botanic Gardens covered a lot of ground. For a recent collection, they drove 200-300 miles to get to the sites. Fortunately, this particular species, and many others, take them through some amazing scenery! They drove three scenic byways through the central mountains and down to montane forests of the Western Slope. This route comes with mountain views, but also, team lead Alex Seglias admits, "a bit of white knuckling while driving over Independence Pass near Aspen". Overall, the journey was definitely worth its quarry – the Grand Mesa beardtongue (Penstemon mensarum), a beautiful perennial with intense blue flowers touched with hints of purple to pink.
The striking pensetemon is a globally rare plant found only in Colorado tracked by the Colorado Natural Heritage Program (CNHP). The seed had never been collected by the Denver Botanic Gardens, so the intrepid seed conservation team from the Gardens felt that it was important to take advantage of the Millennium Seed Bank funding coming through CPC to conserve this species in their seed bank.
The first part of their hunt for beardtongue seed occurred in early July. Using the records kept by CNHP, the team went out to the previously known populations to check on their current status. The most recent records were from  2010, and some were older, so the first step was to make sure the populations were still even there! It was also at this time that the team assessed their potential for seed collection, and of the seven populations they visited, two were deemed suitable for seed collection. A few of the populations remain a mystery, as Forest Service road conditions prevented the team from visiting.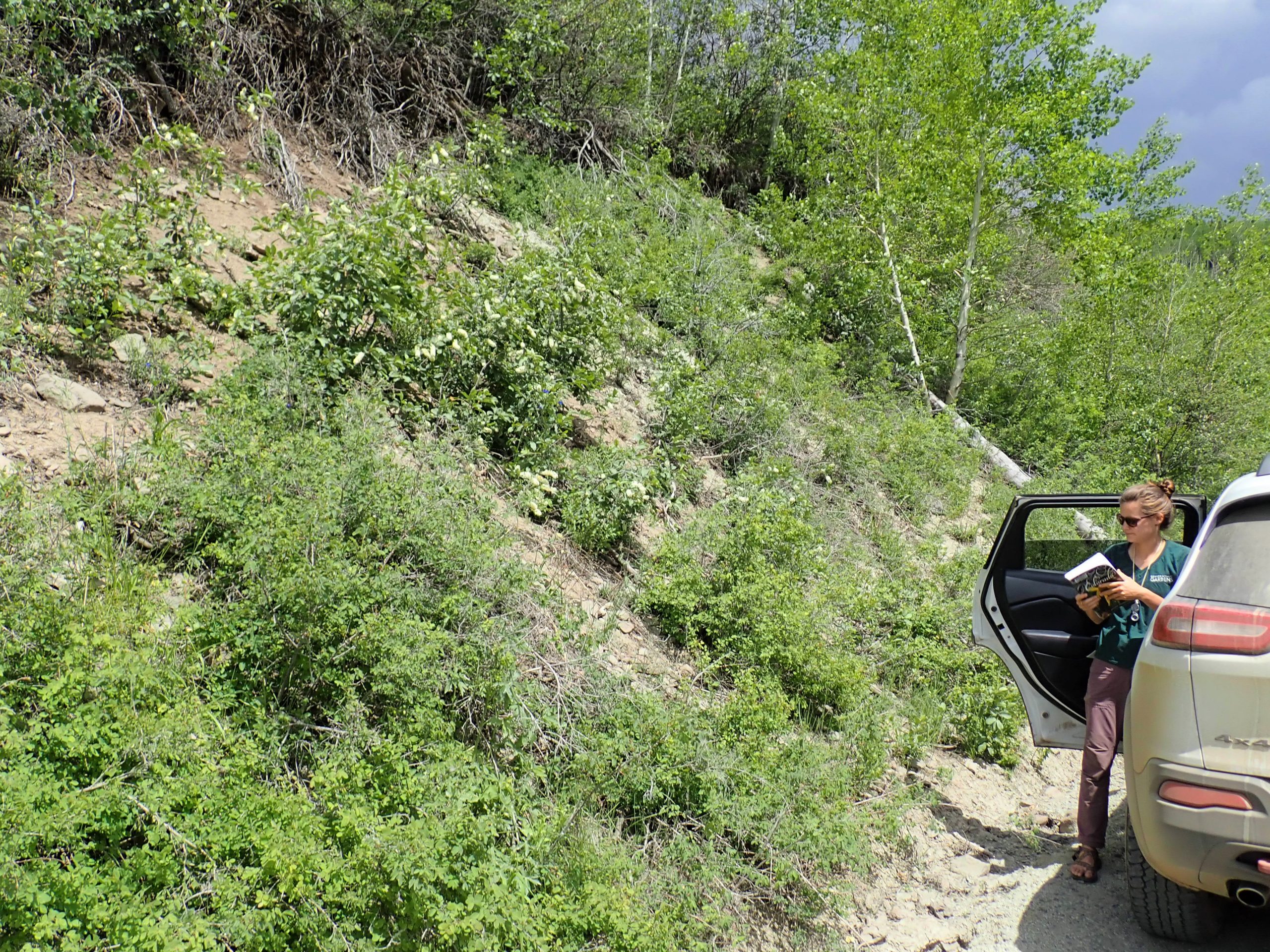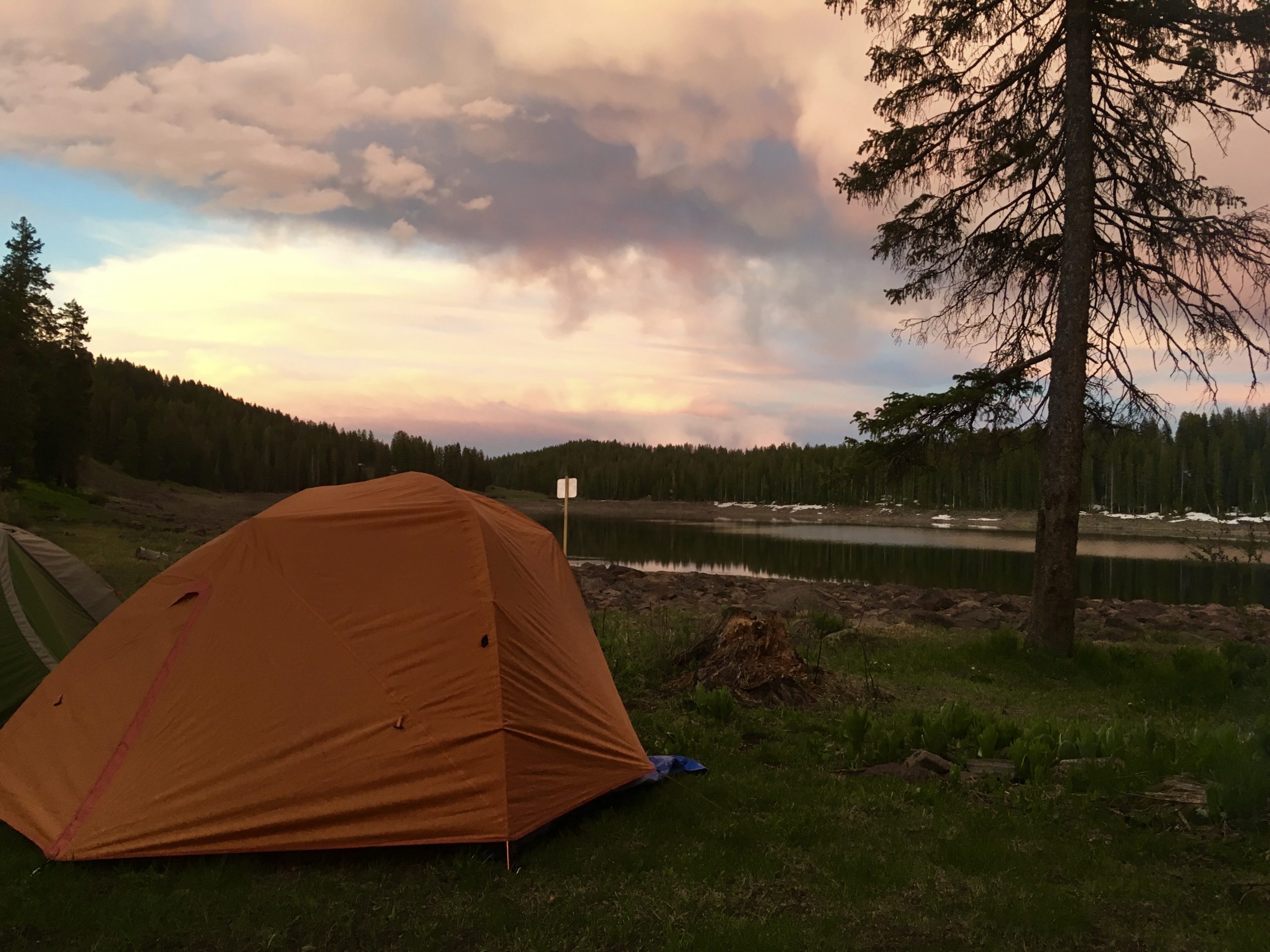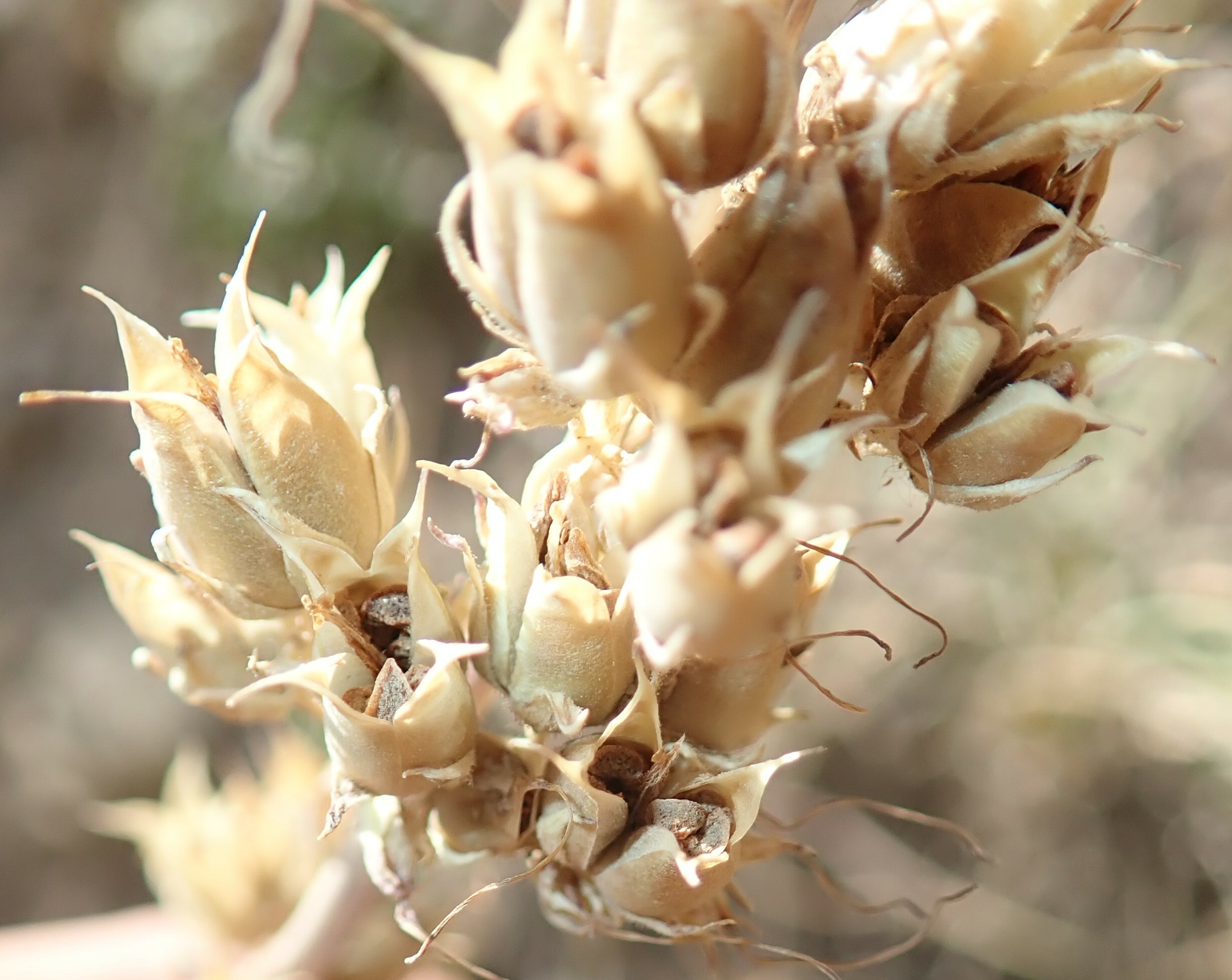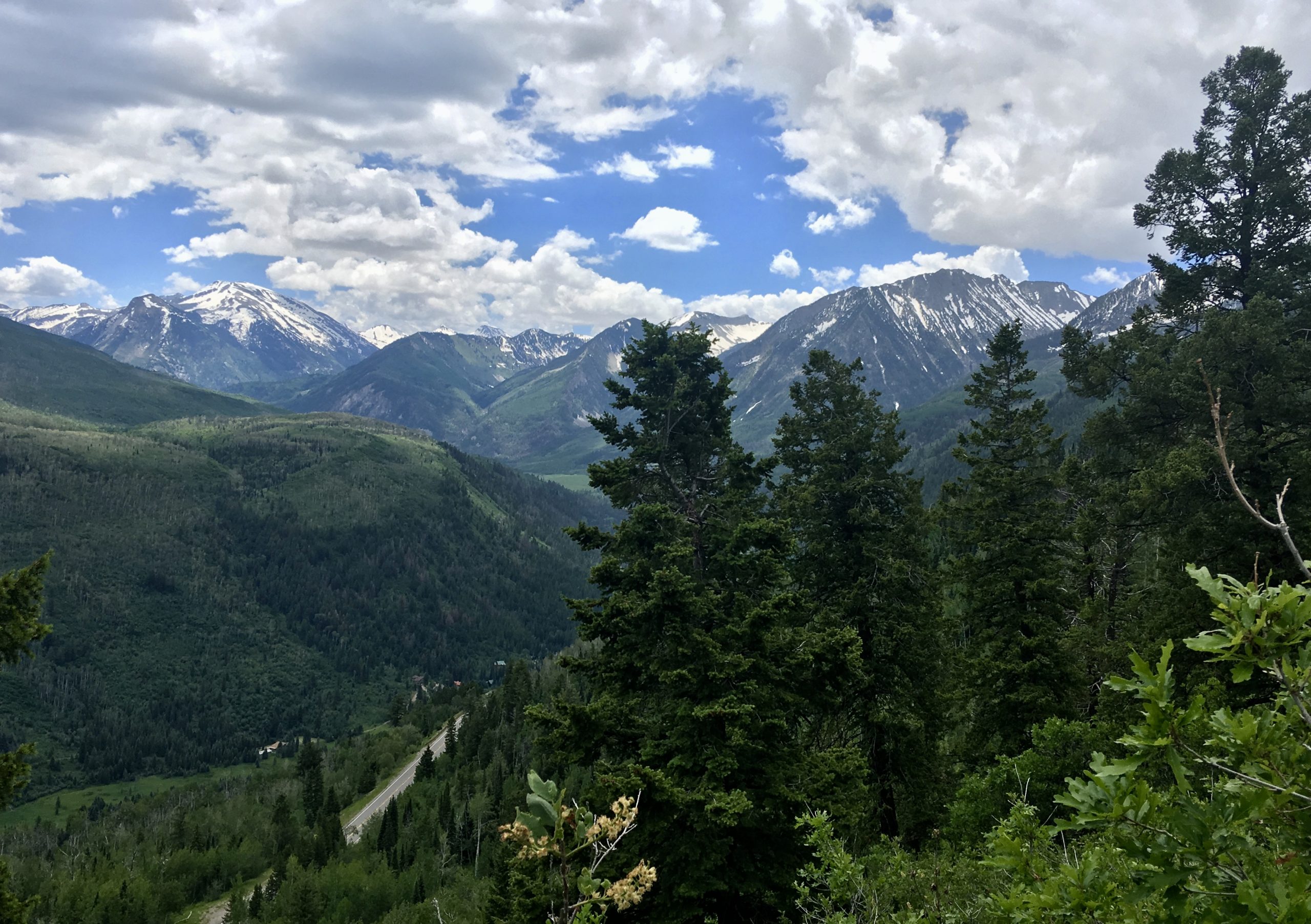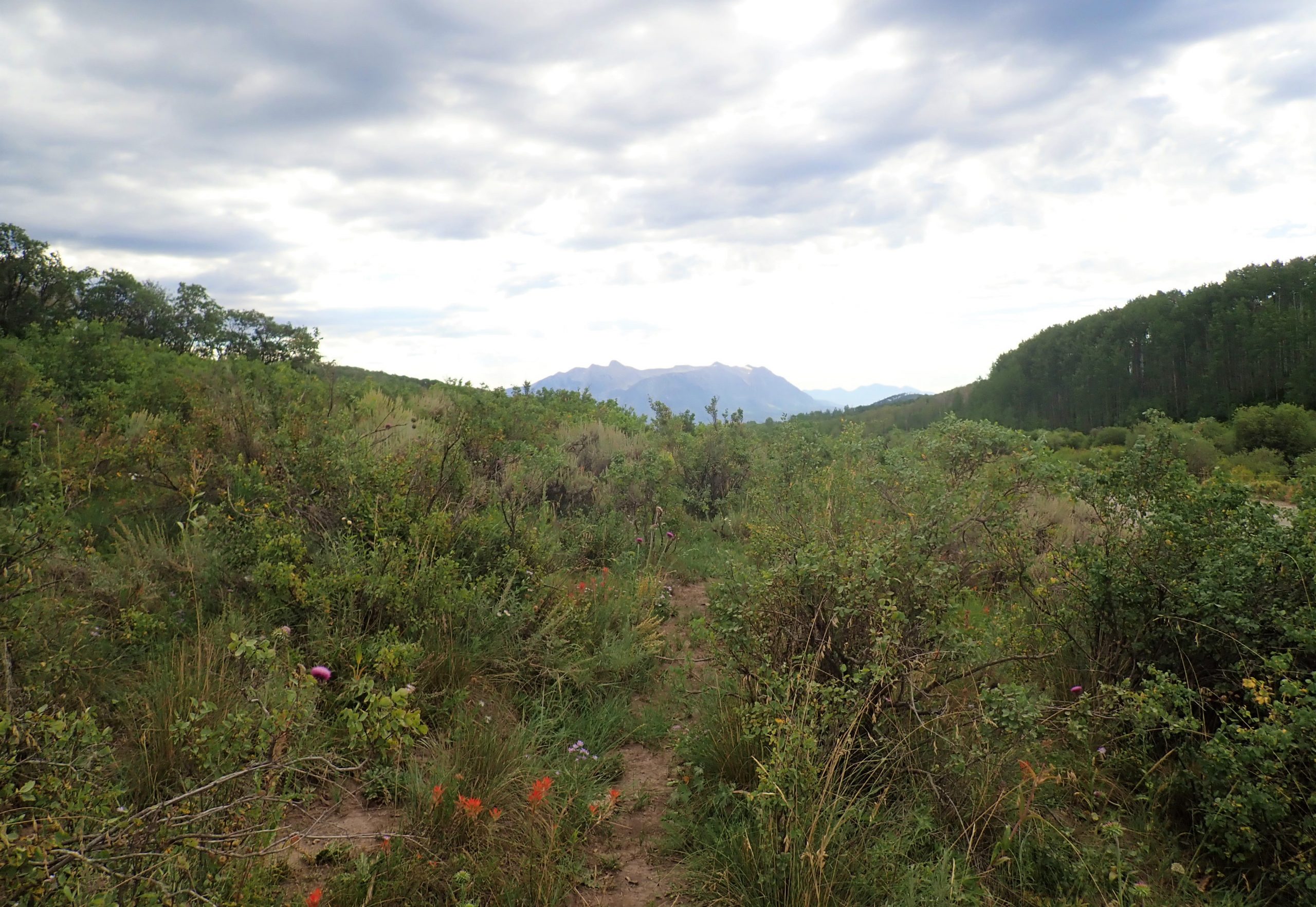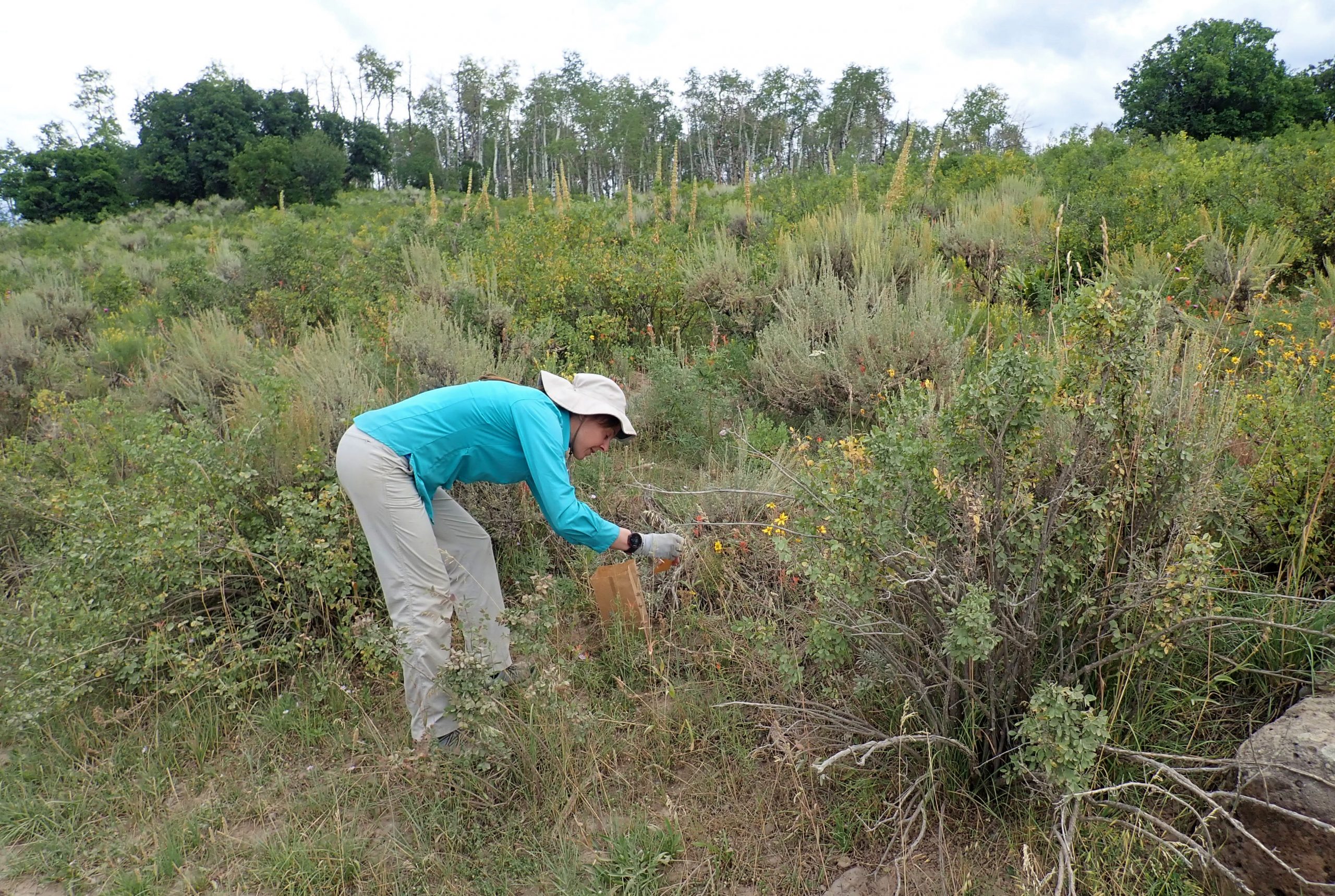 Returning to the two sites in mid-August, the drive over Independence Pass wasn't the only cause for worry. "I think every seed collector is always a little worried that they are going to miss the opportunity to collect seed," stated Alex, an experienced seed conservation researcher herself. And, not having previously monitored or collected seed from the species, there was more cause for concern as Alex and the seed team weren't entirely sure of the fruiting timing. Concerned that that their August trip was actually too late, the team was surprised that they were actually a couple of weeks early.
Despite arriving early, the team still got some seed, but then a decision needed to be made. The collections were small, only getting seed from around 20 plants from each population. Would that be sufficient, or should the team return to try to get more seed from more individual plants? Would that time, that long drive, prevent them from being able to collect from other species in need in other areas of the state? Knowing the CPC guidelines and the need for a representative diversity in a conservation collection, Alex decided getting seed from at least 50 individuals total was worth a second trip.
Two weeks later, the team was out again. Alex figured that two weeks was probably enough time for the fruits to mature, but not disperse entirely. Of course, just in the back of her mind sat the idea that there was still the chance that they would be driving hundreds of miles to a population, only to find the seed had already dispersed. But, her instincts were correct, and they came up to the sites to find brown, dry, open fruits, with hundreds of seeds still inside – a seed collector's dream.
Alex noted that it was a great feeling to know that they had made the right decision to come back and that timed the return pretty perfectly. "Seed collection of rare species can be challenging and frustrating. If you mistime seed collection of a species with only a few populations, and small populations at that, it is very disappointing, because you want to do everything you can to conserve the species. So, making a good seed collection of a rare species is always a great feeling." A great feeling, and another great addition to the CPC National Collection as all Participating Institutions work to conserve the 4,400 rare plants in North America.
Welcome to the Academy
Christa Horn, Center for Plant Conservation Contributing Editor
a·cad·e·my
/əˈkadəmē/
noun
1. a place of study or training in a special field.
"a police academy"
2.a society or institution of distinguished scholars and artists or scientists that aims to promote and maintain standards in its particular field.
"the National Academy of Sciences"
In applying to the Institute of Museum and Library Services' National Leadership Grant two years ago, the Center for Plant Conservation had the grand aim of bringing the professional experience and comradery of the CPC Network to the internet. To build a central online location where plant conservation professionals can find key resources and step-by-step guidelines for conserving plants, but also ask colleagues directly about the (vast) unknown and practical pieces of enacting conservation. A year and a half into the grant, we have made great progress and are excited to make the online platform more widely available – reaching beyond the established CPC Network to our partners and potential partners, to the landowners, consultants, non-profits, and new practitioners all working to save plants. We are now welcoming everyone to join the academy – the CPC Rare Plant Academy.
Academy has two primary definitions – and both apply to the online platform CPC has built. First, it is a place of study and training in the practice of plant conservation. Currently the primary study material is the newly updated CPC Best Plant Conservation Practices to Support Species Survival in the Wild (hereafter, Best Practices), but a growing library of instructional videos and other resources also provide valuable instruction to conservationists. Second, the platform is a place for the CPC network to come together and share their experiences – positive and negative – to promote, maintain, and determine new standards in the field of plant conservation. Network partners and other practitioners face new challenges, many not yet addressed in guidelines, everyday. The online platform provides a place for people to query peers and learn from their experiences. The platform is both a center of learning and a central node for our professional society, a Rare Plant Academy.
Expect the Rare Plant Academy to continue to evolve – not just in content (which we hope to be continuous) – but in format. But it is now in a place where we are happy to grow its audience and share with all concerned for rare plants. Getting it to this point was not always easy. Building an online community is a bit like throwing a karaoke party and hoping that people are willing to sing. Not everyone is comfortable sharing their doubts or questions publicly, especially in a community of professional peers. We are trying to emphasize the importance of capturing conservation discourse in a public forum, because our community and the rare plants cannot afford to repeat each other's mistakes. We also hope that expanding the community beyond the professional network will create a critical mass for increased engagement.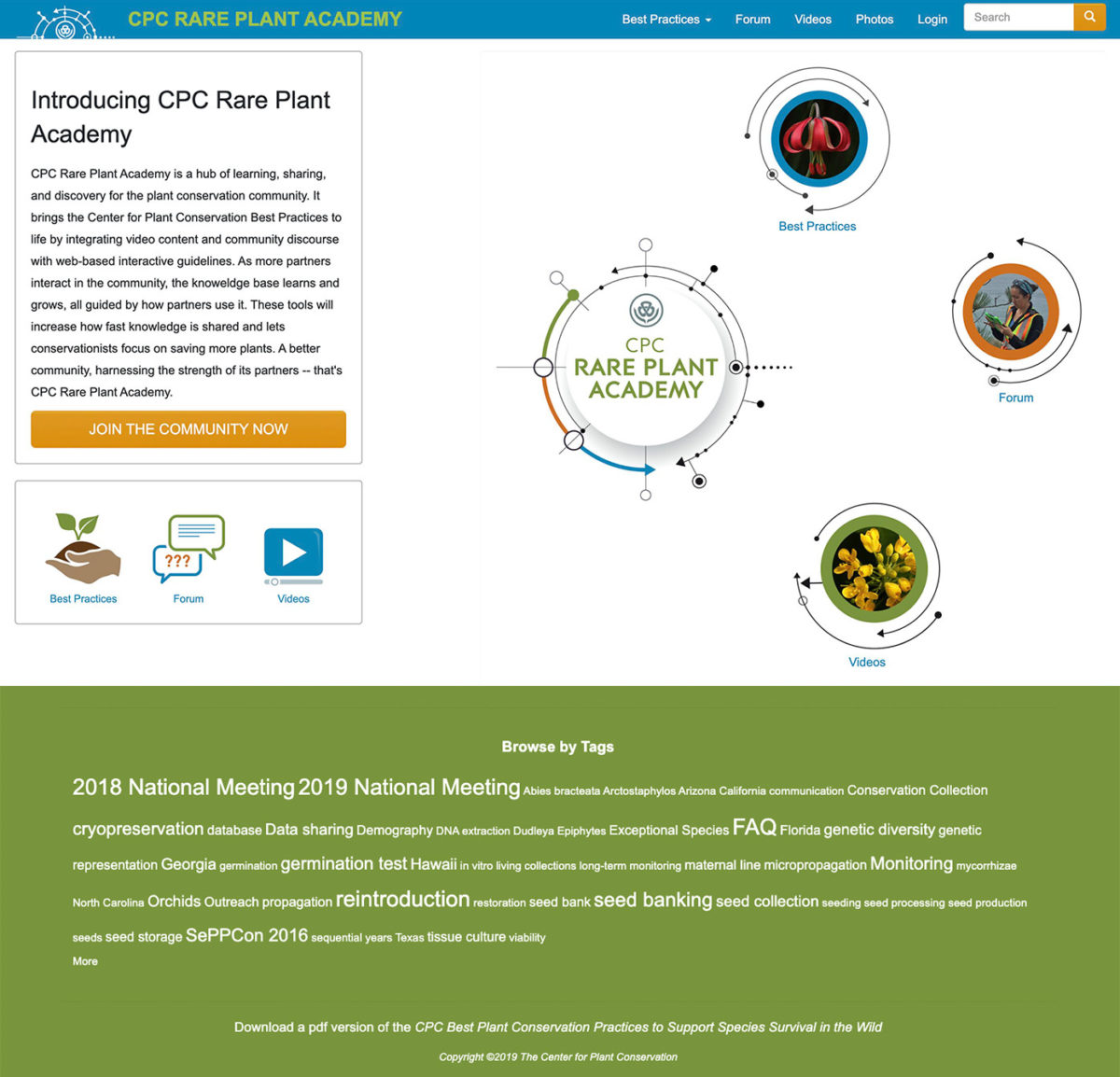 We hope the current guidelines and content will draw people in, and therefore getting them into a more digestible format was a priority this past year. Though guidelines were published in pdf and physical formats last year, converting them from a print format to the web platform took more than using the "copy" and "paste" shortcuts on the keyboard. While long uninterrupted paragraphs are common in books, people are accustomed to digesting website information in short snippets. After all, not much more than 100 words can fit on a smart phone screen at any one time. But finding the balance in presenting all the guidelines for an activity in the same place and fitting within the format of the web has paid off. Only 100 hard copies of the guidelines were published, and the pdf has been downloaded hundreds of times, but since adding all chapters of the guidelines to the site in July, hundreds of individuals have been able to access the guidelines each month. People are finding the guidelines organically through web searches. Not necessarily aware of the CPC and the resources it offers, these people have questions about rare plants and are finding them on our platform.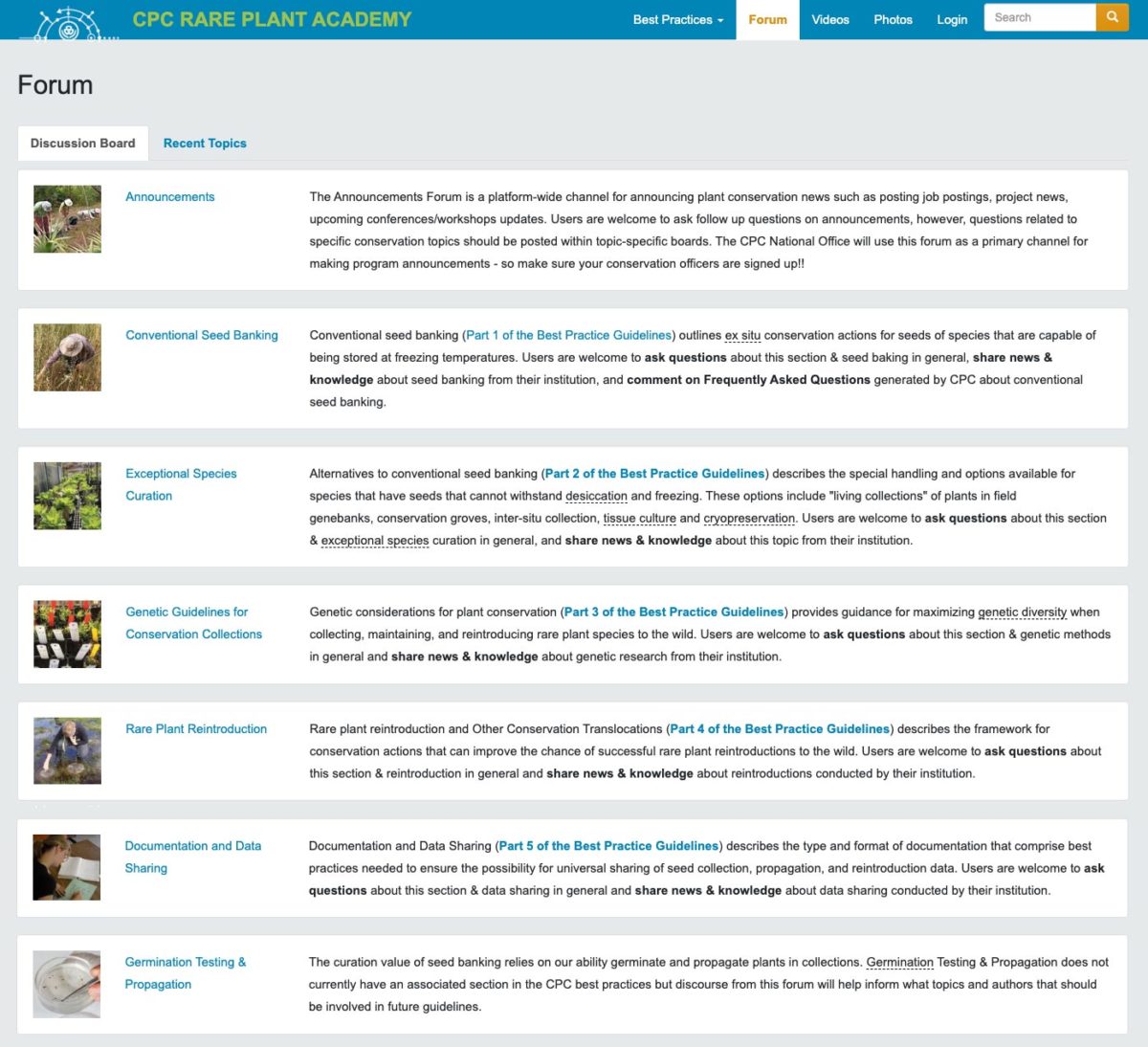 As we expand participation in the Academy, we hope content to grow naturally, especially through the forums. However, we are also making a push this year to grow our video content. Developing useful, educational video content for the conservation community is challenging because of the technical nature of what we do. We want our videos to be short and succinct enough to provide an overview for students and newcomers, but detailed enough that they can provide a useful starting point for conducting actual conservation activities like germination testing, collecting by maternal lines, or planting in a riparian system. We are working with gardens in our story boarding and video production, as well as with professional content producers to bring a variety of content to those thirsty for knowledge.
And we know there are many people out there thirsty for knowledge in how to conserve rare plants and we are excited for them to join the CPC Rare Plant Academy. By growing as a society of professionals, we grow as a resource and place of study, so please share with anyone you know who is interested in saving plants.
Get Updates
Don't miss out on current events and updates. Get content instantly by signing up for our newsletters.
Sign Up Today!
Donate to CPC
Thank you for helping us save plant species facing extinction by making your gift to CPC through our secure donation portal!
Donate Today