New CPC Participating Institutions, Network and Corporate Partners
Christa Horn, Center for Plant Conservation Contributing Editor
The Center for Plant Conservation is a network of conservation partners, coming together and building something more than the sum of its parts. Each addition not only increases the reach of the network but strengthens it in new ways. This year the Board of Trustees approved five new additions to the network, including our first corporate partner, a new network partner, and, of course, additional conservation partners. These new Participating Institutions each bring something new to the network and are eager to learn from and contribute to CPC's efforts to save plants.
Background photo: Koʻolau Mountain ʻōhiʻa lehua (Metrosideros polymorpha) overlooking Oʻahu. Photo credit: Tim Kroessig, courtesy of Lyon Arboretum.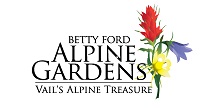 Betty Ford Alpine Gardens – Conservation Partner
Vail, Colorado
Given their name, it is no surprise that it is Betty Ford Alpine Gardens' mission to deepen understanding and promote conservation of alpine plants and fragile mountain environments. With a rich history of conservation work, from being a Seeds of Success partner with the Bureau of Land Management to authoring Colorado and Alpine Plant Conservation strategies, Betty Ford Alpine Gardens comes to CPC with both experience and readiness to learn protocols and other valuable information. Excited to learn from the network, especially through attendance of annual meetings, they also feel they can provide leadership for gardens in other alpine areas, and their strategic approach can be replicated in other geographic areas or ecosystems.
United States Botanic Garden – Conservation Partner
Washington, D.C.
Steeped in history as one of the oldest botanical gardens in the U.S. and located in the heart of Washington D.C., the United States Botanic Garden (USBG) is dedicated to demonstrating the aesthetic, cultural, economic, therapeutic and ecological importance of plants to the well-being of humankind and fostering the exchange of ideas and information relevant to national and international partnerships.
With around 13 acres open to the public adjacent to the U.S. Capitol, USBG welcomes almost 1.5 million visitors annually, educating visitors and fostering sustainability and plant conservation. In joining CPC, the garden hopes to elevate the importance of their threatened collections and to more fully educate the public on the importance of plants, habitat and biodiversity using the CPC Network and National Collections as additional examples of work being done to conserve plants.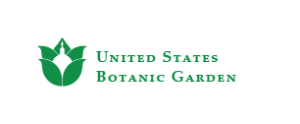 Naples Botanical Garden- Conservation Partner
Naples, Florida
With a mission to develop and conserve collections and habitats representative of the flora and cultures between the 26th latitudes, Naples Botanical Garden is a 170-acre world-class garden paradise filled with plants of the tropics and subtropics. The Garden is committed to conserving and restoring the rare native plants of the United States, including Puerto Rico and the U.S. Virgin Islands, while other conservation efforts include facilitating regional orchid conservation working groups with CPC PI's.
The Garden strongly believes in the model of working collaboratively to build the capacity for plant conservation. The network of conservation partners and expertise that CPC brings together is essential to advancing Naples Botanical Garden's conservation mission, and has already been instrumental in getting the developing conservation programs to where they are today. Membership in the Center for Plant Conservation will allow them to more closely partner with CPC Participating Institutions to advance the science of saving plants and will be an incredible capacity-building opportunity for the Garden.
Laukahi, Hawai'i Plant Conservation Network – Network Partner
The Laukahi Network, was created in 2014 by a group of local plant conservation groups across Hawaii in response to the urgent and growing need to address the vulnerability of native plant populations so critical to the balance of life on these islands. Increased coordination among conservation partners is needed to make a greater impact on ecosystem health and to better implement the Hawaiʻi Strategy for Plant Conservation (HSPC). Laukahi facilitates collaboration and enables the efficiency of the network by developing tools for their partners, facilitating communication, adopting global metrics and standards of data collection, and summarizing their progress toward shared goals. Several Laukahi partners are already Participating Institutions within CPC, and Laukahi becoming a Network Partner will help to solidify those existing partnerships. In joining CPC, Laukahi will take its mission to the next level by elevating their national profile and creating an awareness of the extinction crisis occurring in the islands.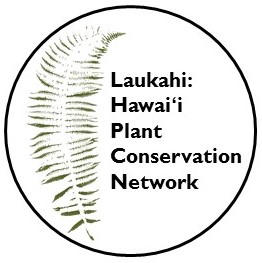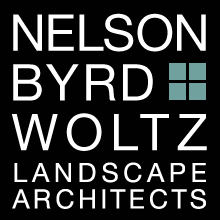 Nelson Byrd Woltz Landscape Architects – Corporate Partner
Charlottesville, Virginia; New York, New York; Houston, Texas
Nelson Byrd Woltz Landscape Architects (NBW) operates at the intersection of design excellence and ecological conservation to build a lasting relationship of stewardship toward the environments people inhabit. Using design to facilitate the restoration of damaged ecological infrastructure within working farmland and urban settings, NBW creates new models of biodiversity and sustainability and they have been instrumental in steering landscape architecture towards integrated, ecologically performative design which relies on science-based methodology.
In joining the network, NBW hopes to support CPC's work through extensive use of native plants across their broad U.S. project base and by promoting awareness and appreciation of restorative practices in key habitat areas. Being part of CPC, they hope to further define the role of the firm, and that of the greater landscape architecture community, in the endangered plants conservation efforts.
New Center for Plant Conservation Board Members
In addition to new Participating Institutions, CPC also welcomed three new trustees to the Board this year. In searching for new members, a variety of skills and experiences are sought to provide balance to the board and, of course, they need to recognize the importance of saving plants! We are excited to bring these new trustees to the team and look forward to seeing their impact at the upcoming board and committee meetings.
Clark Mitchell
Clark Mitchell is a director of the BAND Foundation, the primary focus of which is biodiversity conservation. Grassland ecosystems have become one of Clark's key focuses in his work with the foundation. In 2016, he helped to create the Southeastern Grasslands Initiative, a nonprofit that is addressing the loss of native grassland plant communities across the southeastern United States. He currently serves on the group's steering committee. On Long Island, he has helped secure a multiyear grant from the BAND Foundation to expand the conservation footprint of the Friends of Hempstead Plains, a group that manages rare tracts of remnant tallgrass prairie. He has also secured grants for the Nature Conservancy of Mongolia and the Plant Extinction Prevention Program. Clark lives in New York City, where he serves on the board of the Natural Areas Conservancy, a nonprofit that manages NYC's wild spaces for biodiversity health and human recreation.

Joseph Woolston, M.D.
Dr. Joseph Woolston is the Albert J. Solnit Professor of Child Psychiatry and Pediatrics at Yale University School of Medicine. He is the Vice Chair for Clinical Affairs for the Child Study Center. In that capacity he oversees clinical program development and quality improvement. He is a co-developer of Intensive In-home Child and Adolescent Psychiatric Services (IICAPS). Dr. Woolston has focused his career on creating, implementing and improving clinical programs designed to treat children and families who are living in significant psychosocial adversity.

Ruth Todd Evans, M.D.
A resident of Rancho Santa Fe in San Diego County, Dr. Ruth Todd Evans maintains a wide breadth of interests, activities and leadership roles since retiring from her private medical practice in internal medicine and geriatrics. As a founding and active member of the Rancho Santa Fe Literary Society and the Rancho Santa Fe Women's Fund, and past president of the Rancho Santa Fe Art Guild Board, she continually gives to her community. Though new to CPC, Dr. Evans has served on the board of a CPC Participating Institution, the San Diego Botanic Garden, chairing a committee that envisioned and created a popular children's garden, Seeds of Wonder and has previously channeled some of her love of plants into the Rancho Santa Fe Garden Club board. She is also an award winning artist and illustrator, having published two children's books, and dedicating the proceeds from her paintings to the Multiple Sclerosis Society.