Based on information from Hong Liu, Ph.D., Florida International University
Wild Population Conservation of Rare Plants – Then and Now
It was nearly 20 years ago that Hong Liu, Ph.D., was awarded the Catherine H. Beattie Fellowship. Working toward her Ph.D. at Florida International University (FIU), Hong used the fellowship funds to support her investigation of the impact of fire dynamics on a rare Florida keys endemic, narrowpod sensitive pea (Chamaecrista lineata var. keyensis). The fellowship, as well as her research, were important steps on her path to becoming a plant conservationist.
Photo: Narrowpod sensitive pea (Chamaecrista lineata var. keyensis). Photo credit: Jennifer Possley.
The U.S. Fish and Wildlife Service (USFWS) supported Hong's research on how rare plant species were being impacted by a fire management program designed to provide forage for the endangered Key deer, an endangered species. Though the pine rockland habitat supported many species adapted to fire and shallow limestone soils, Hong found that not all fires are created equal. In early summer, the sensitive pea sinks its resources into flowering and is most vulnerable. Fires occurring in this season prevented the plants from reproducing and were more likely to outright kill them. In contrast, late August fires allowed for the survival of plants and the recently matured seed. When the narrowpod sensitive pea was eventually listed through the Endangered Species Act, Hong's dissertation (five years of field work and simulation modelling) became part of the backbone of the USFWS's management plan on the refuge where she conducted her fieldwork.
This fieldwork was central to the project's success, and the Beattie funds helped get the fieldwork done. With freedom to use the funds as needed, Hong was able to buy needed field supplies and hire undergraduate assistants to help her collect data at her numerous plots. Perhaps more importantly, the Beattie Fellowship was a confidence boost for Hong: "To have my idea endorsed by a national plant conservation organization made me very proud."
In some ways, things have not changed much for Dr. Hong Liu since her Beattie Fellowship. She still conducts plant conservation research through FIU – only now as an associate professor in the Department of Earth and Environment and researcher in the FIU Institute of Environment. Her many research projects have focused on wild populations of endangered species. They include examining the impacts – and ways to reduce the impacts – of collecting pressure on wild orchids, the role of climate change on species, and the impact of biotic interactions on population persistence and expansion. In a current project, Hong is comparing populations of orchids that are rare in Florida (their northern distribution limit) to more populous communities of the same species in Cuba. She continues to work with pine rockland species, extending her studies to other rare plant species in this dwindling habitat type.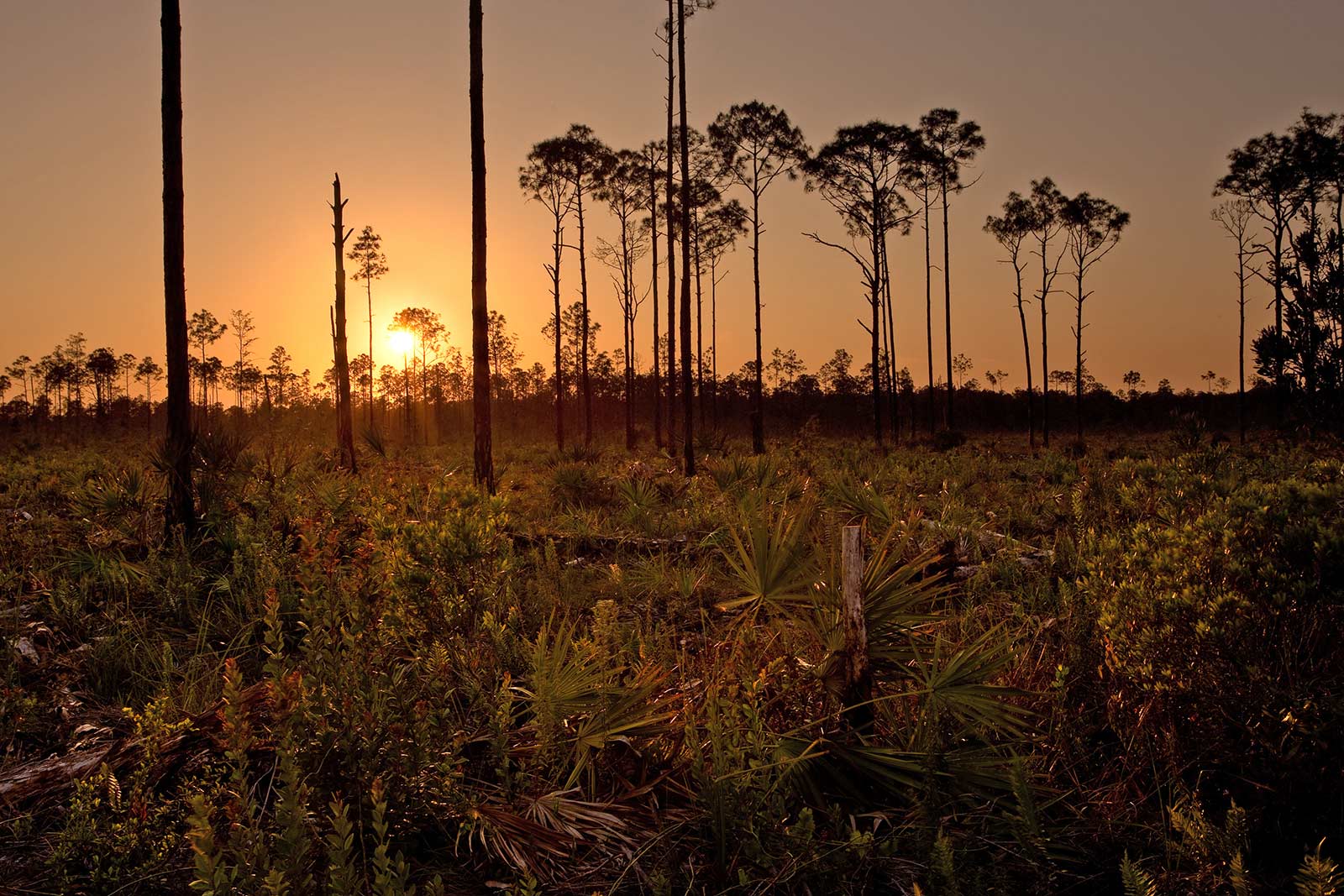 But Hong hasn't forgotten the plight of narrowpod sensitive pea. She is presently seeking support for a restoration project that will help the species become established on higher-elevation islands in the Keys, to enable the plant to survive rising sea levels. Her forward-thinking work continues to make a significant contribution to the long-term survival of endemic species in Florida.
"This fieldwork was central to the project's success, and the Beattie funds helped get the fieldwork done."