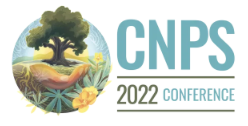 2022 California Native Plant Society Conference
October 20-22, 2022 | San Jose, CA
The 2022 CNPS Conference is taking on an essential topic: How do we restore our connections to plants, place and people? Attendees are invited to be part of the conversation and the effort to celebrate, protect and restore California's plants—and everything connected to them.
The 2022 CNPS Conference will offer opportunities to connect, learn and share around California's native plants—and the diverse communities that depend on them. Presenters will include conservationists, scientists, horticulturalists, educators, researchers, outdoor enthusiasts, culture keepers and more. Together, we'll explore how a deeper understanding of shared work today will lead to a better tomorrow for California's native plants, through programming centered on four specific tracks: plant science, conservation, horticulture, and education.
Registration is live. Learn more.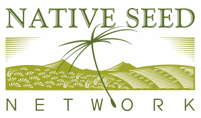 2023 National Native Seed Conference
March 27-31, 2023 | Washington, D.C.
The National Native Seed Conference connects Research, Industry, Land Management, and Restoration professionals, providing the premier opportunity to develop relationships and share information about the collection, research and development, production, and use of native plant materials.
The 2023 National Native Seed Conference is dedicated to the science, practice, and policy of producing and effectively using native seed. The conference supports the America the Beautiful Executive Order, National Seed Strategy for Rehabilitation and Restoration, and the UN Decade on Ecosystem Restoration.
Registration coming August 2022. Learn more.