San Diego Zoo Wildlife Alliance
Safeguarding the Coastal Sage Scrub Oak
From sandstone cliffs along the ocean to grooves between inland hills, life flourishes where the coastal sage scrub oak (Quercus dumosa) grows. Its boughs offer shelter from the sun's intense rays during summer and a shield from winter's biting winds. The roots of the oaks grow deep in search of underground aquifers, drawing up vital water to keep themselves and other plants alive through the dry season. A network of roots holds the soil in its grip, preventing the creation of choking dust clouds.
Quercus dumosa in the field. Photo by: Joseph Ree.
As coral reefs create homes for multitudes of life in the sea, so too do the elegant forms of coastal sage scrub oaks on land. Flora and fauna dwell between their trunks or among their boughs. Creeping vines grasp oak branches for support as they stretch toward the sun. Birds call out as they flit from branch to branch in search of insects and nesting material. Lizards shuffle through piles of fallen leaves, hiding from the searching eyes of camouflaged roadrunners. On the tallest tree, a peregrine falcon stands sentinel, scanning its domain. With every breeze, the wind brings the smell of sun-scorched earth and wildflowers.
Though many plant species help form this life-rich environment, the coastal sage scrub oak is an essential – and endangered – keystone on which other species depend. Coastal sage scrub oaks currently exist in many fragmented populations, all facing pressure from wildfire, disease, climate change, and human expansion.
Although these threats will continue for the foreseeable future, we have several means available to alleviate stress on the coastal sage scrub oak right now. Tissue culture – the science of cultivating plants under aseptic conditions in sealed jars – can keep samples of these trees alive and isolated from environmental pressures. By pairing it with cryopreservation, tree tissues can be preserved long-term in liquid nitrogen until they are thawed, grown out, and returned to the environment at an appropriate time and place.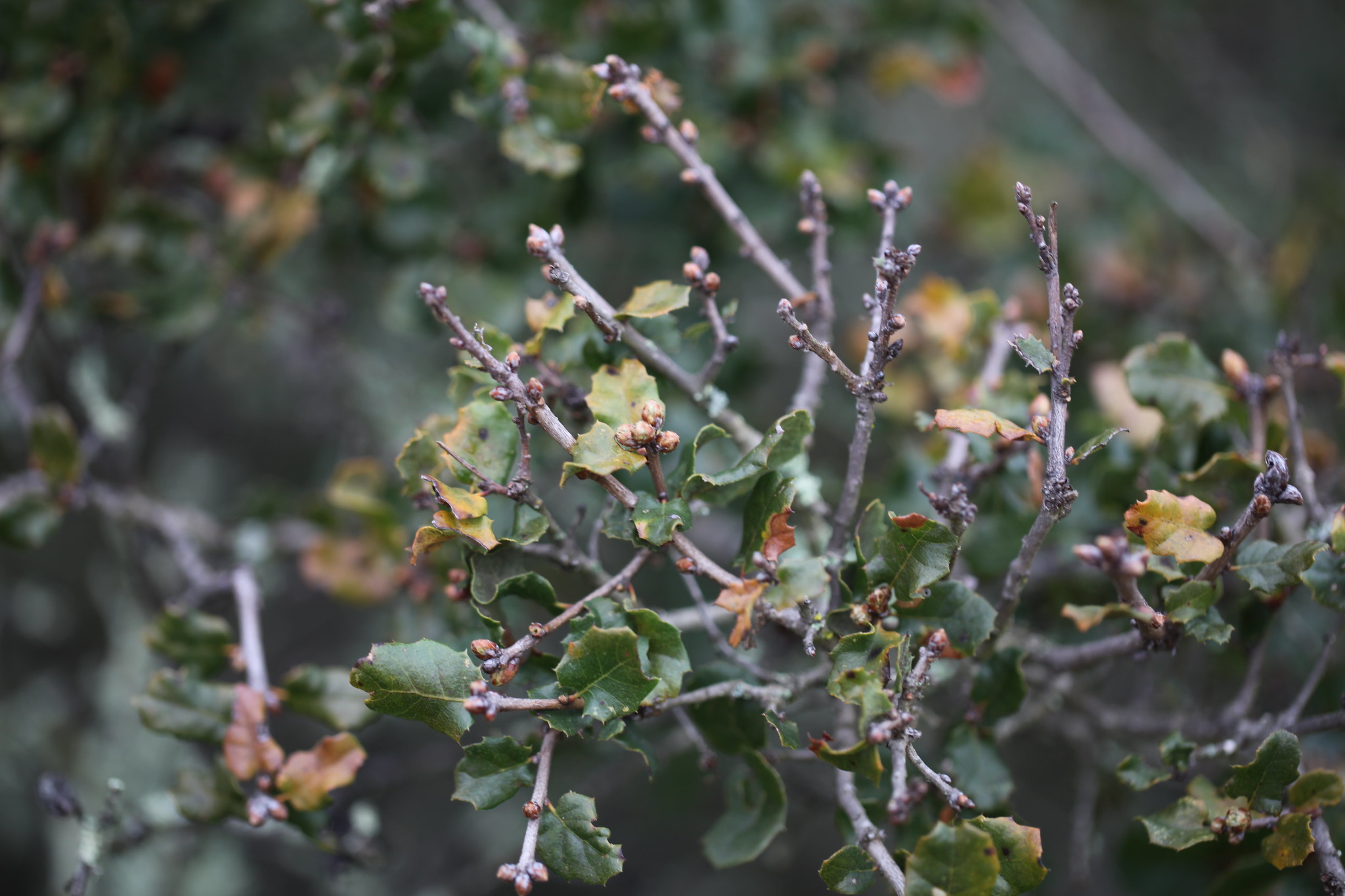 With the help of these technologies, we can ensure that the coastal sage scrub oak will survive for generations to come.