Restoring Ozark Landscapes at Shaw's Nature Reserve Missouri Botanical Garden
Based on interview with Quinn Long, Ph.D., and Michael Saxton
It's surprising how much work goes into managing 'natural' lands. Removing invasive plants, returning fire to the landscape, and encouraging other ecological processes interrupted by human action takes considerable labor and resources. Each growing season at the Missouri Botanical Garden's (MBG) Shaw Nature Reserve, Mike Saxton (Supervisor, Ecological Restoration) and his team tackle the removal of herbaceous weeds that pop up on the landscape. It's a challenge to remove them when they're big enough to identify but before they have a chance to suppress native species or set seed. The work is unending: herbaceous plants are prioritized in the spring and summer, then in winter the team pivots to woody invasive plants. Sometimes restoring ecological processes such as fire is sufficient to facilitate the return of native habitats. At other times, more active restoration, such as seed addition, is needed. Land management requires a vision and a plan, and the staff who manage the Nature Reserve have one.
Background Photo: The reserve includes formal designed plant communities, as well as the less formal, but still somewhat designed and restored native communities. Photo credit: Scott Woodbury, courtesy of Missouri Botanical Garden.
The property, located 35 miles west of Saint Louis, has lived several lives under the care of MBG. It began in 1925 as a 1,300-acre sanctuary to shield MBG's exotic plant collections from the air pollution of the early 20th century. Following a stint as a traditional arboretum during which the land holding expanded by 1,100 acres, the land reached its true potential as Shaw Nature Reserve. The Nature Reserve is now managed to inspire stewardship of the environment through education, restoration and protection of natural habitats, and enjoyment of the natural world.
Transformed by circumstance and design, the property evolved from degraded farmland into a diverse mosaic of natural communities representative of the Ozark region. The location provided conditions amenable to conservation and interpretation of different regional habitats, though not all were present before European settlement. Design played an important role as well, with staff and volunteers working diligently to create, expand, and maintain the distinct habitats. Although much of the site maintained high levels of native biodiversity, many areas were heavily impacted by previous land uses. In highly disturbed areas, land managers were not bound by intact systems and were free to establish tallgrass prairie plantings that were not present at the site before European settlement. Director Quinn Long, Ph.D., points out that the 2,400 acres of the Nature Reserve offer a microcosm of the habitats found in the region, including woodlands, wetlands, savanna, dolomite glades, floodplain forest, and a stretch of the Meramec River. This variety provides valuable opportunities to support ex situ (offsite) collections or experiment with rare plant reintroductions.
Although no endangered or critically imperiled plants occur naturally at the Nature Reserve, Pyne's ground plum (Astragalus bibullatus) is an example of a rare species that has benefited from experimental restoration. An ex situ population of Pyne's ground plum is maintained on a glade at the Nature Reserve as part of an experiment, directed by Matthew Albrecht, Ph.D. (Scientist in Conservation Biology at MBG), to examine the impact of fire on the species. On the Nature Reserve, staff are able to control fire seasonality and intensity for the ex situ population – a task that would be incredibly challenging to undertake with natural populations of Pyne's ground plum.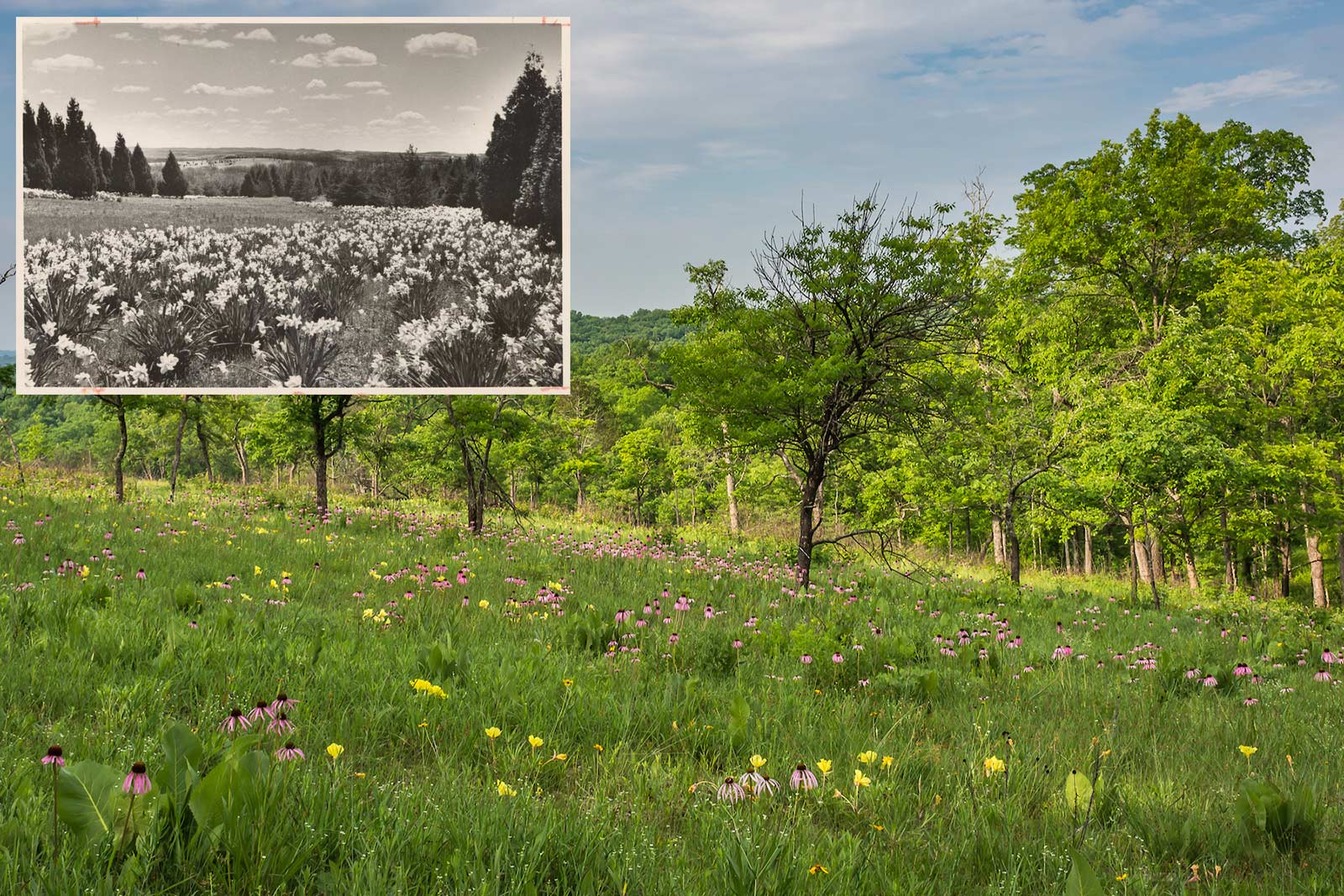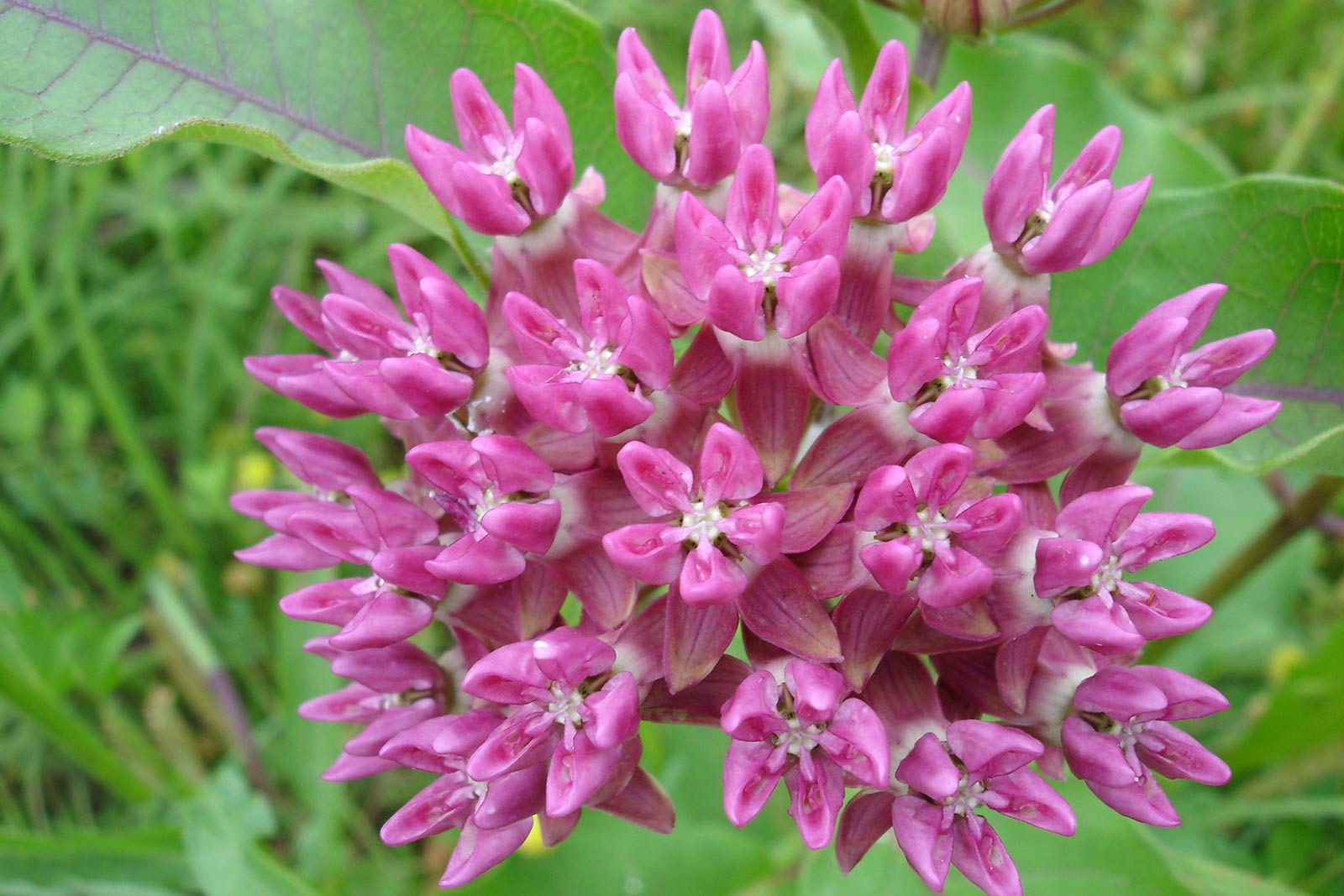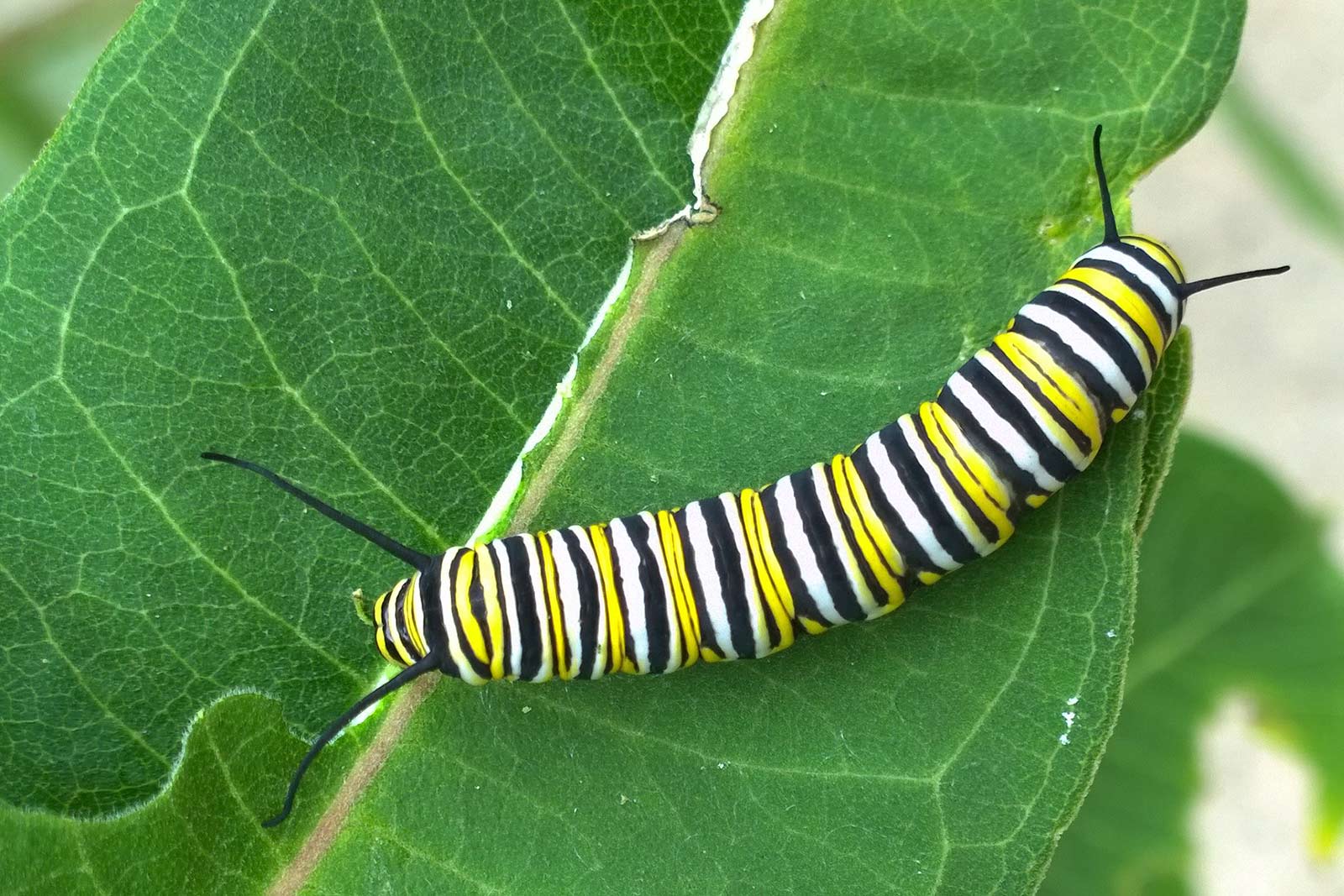 Understanding how fire impacts a rare plant reflects the staff's central focus: to restore and understand ecological processes. Fires are known to be an important part of Ozark ecosystems, but their optimal frequency to achieve diverse management objectives is less clear. Prescribed fires undertaken by staff on the Nature Reserve are part of their efforts to manage for ecosystem health. For Mike and Quinn, this means maximizing representation of native species to promote resiliency.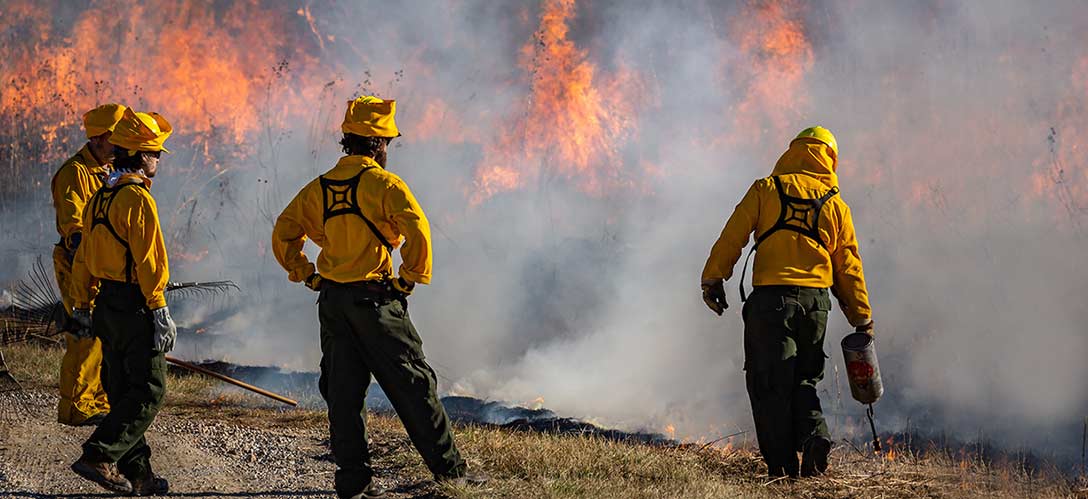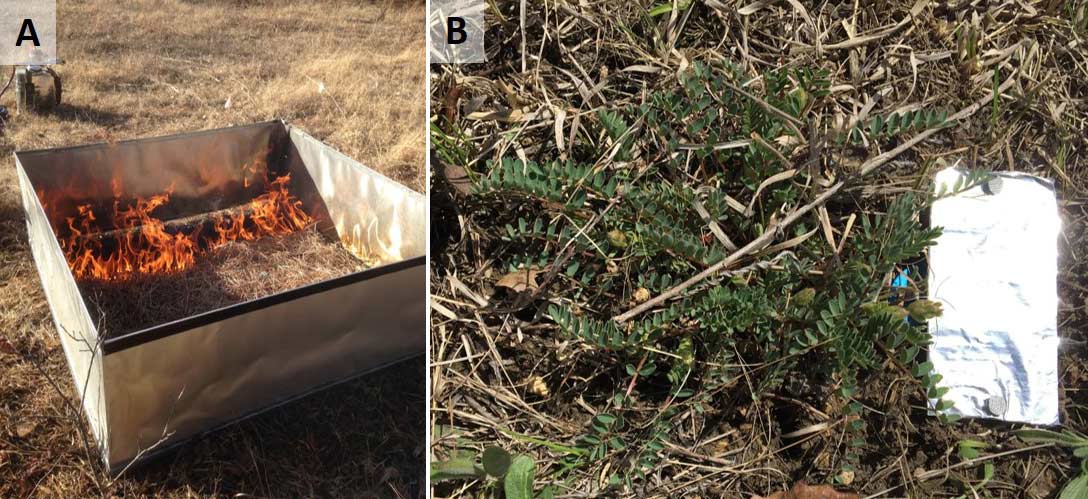 Some of the land is still quite degraded and will not simply recover historic levels of native diversity with the removal of invasive plants or the reintroduction of fire. For each restoration project, the team consults historical records and reference plant communities in the surrounding area to guide their plant palette. Staff members spend substantial time collecting many of the seeds for restoration from the Nature Reserve itself. At times, seeds are brought in from the outside for uncommon species that may be compatible with the habitat but not yet present due to dispersal limitations. Instead of only conserving species conclusively known to occur on the site historically, the team strives to maximize representation of local diversity throughout the Ozark border region. As Quinn explains, "Even if we had a time machine to document the precise historical composition of plant communities at the Nature Reserve, we are operating in a very different, contemporary landscape." This approach opens the door to introducing a rich array of native species, including experimental populations of rare ones like Pyne's ground plum, or—perhaps eventually— reintroduction of species such as running buffalo clover (Trifolium stoloniferum) that may potentially have occurred on site historically.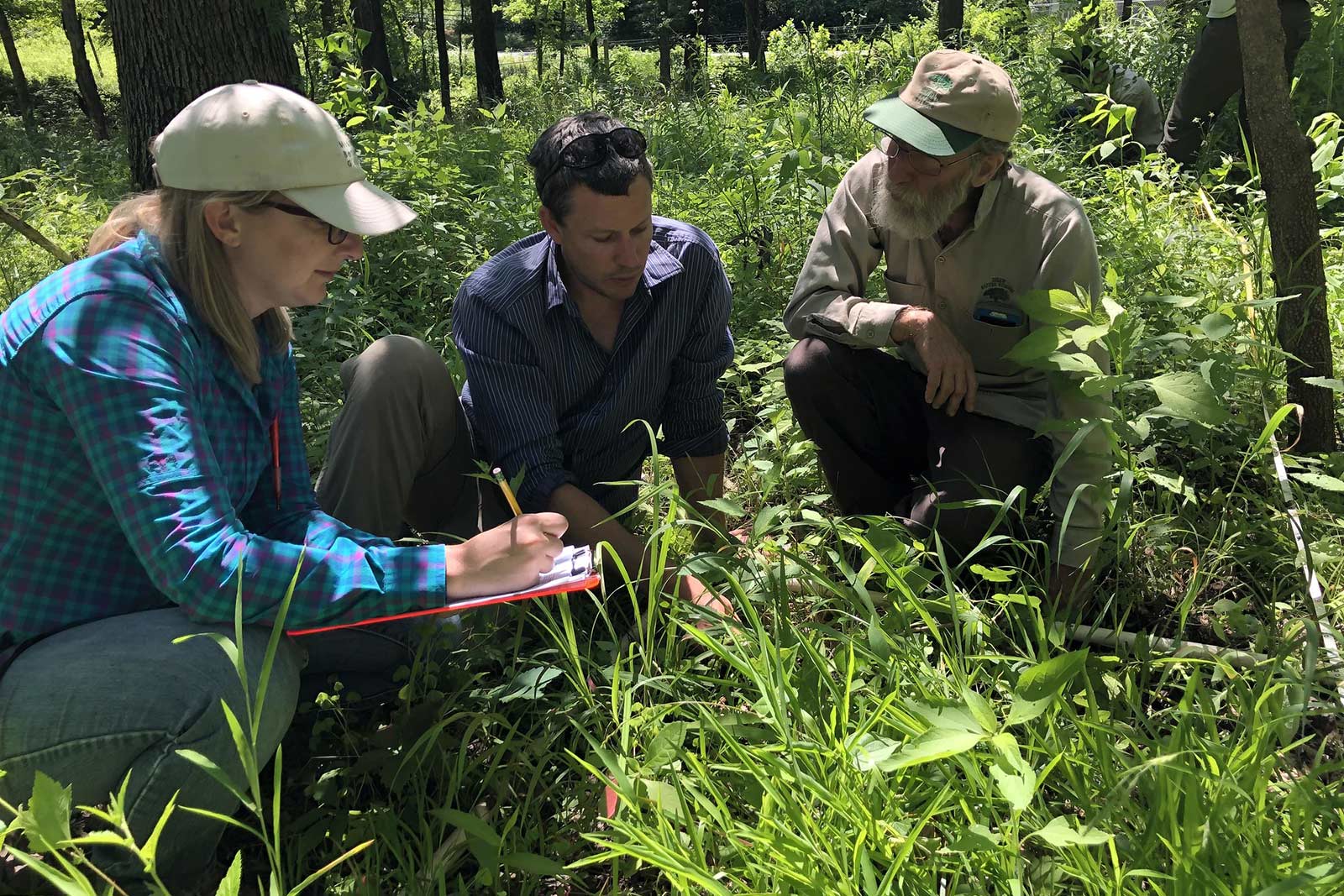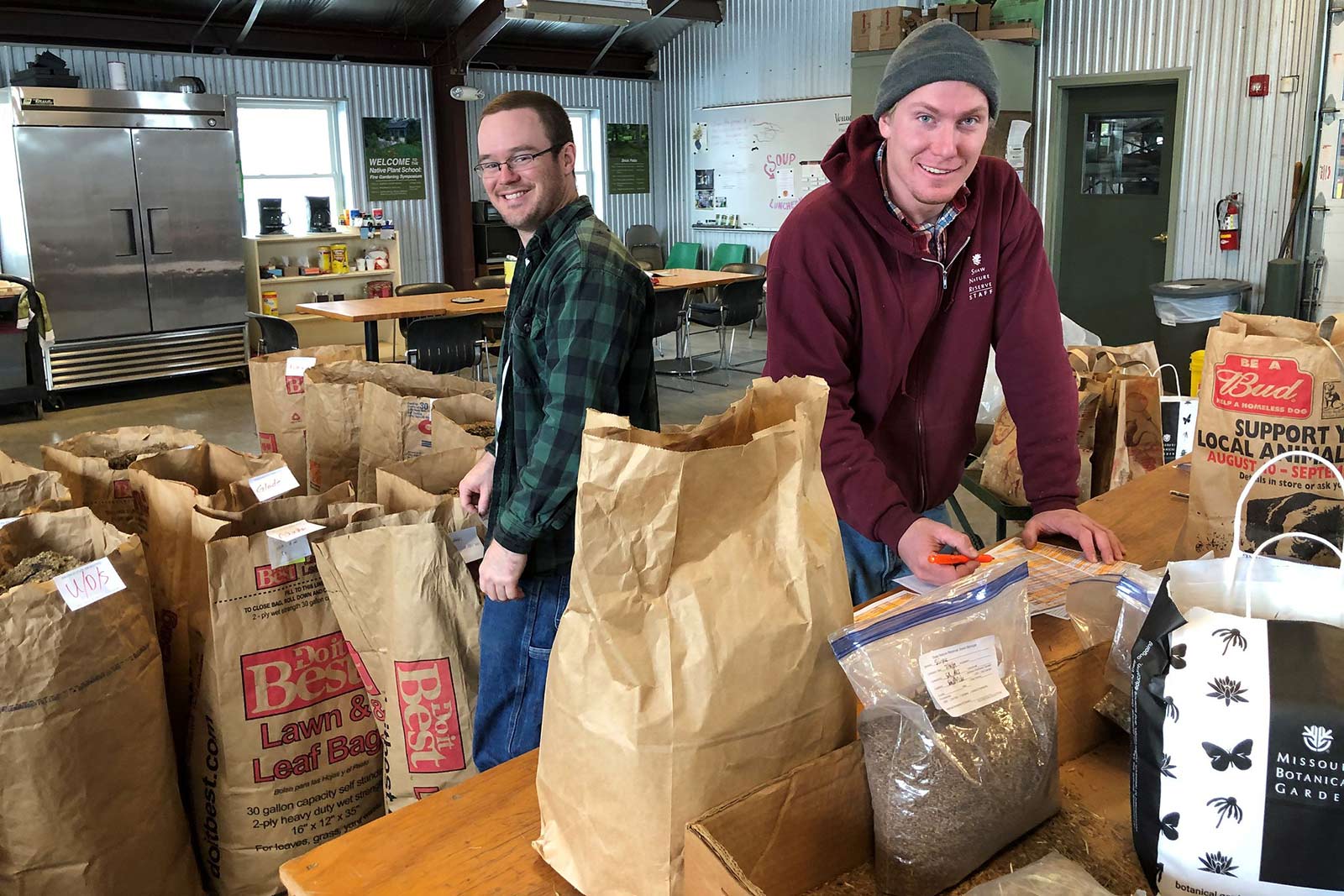 Although ecosystem management is central to the mission, Shaw Nature Reserve is also a valued learning resource and was designated as a National Environmental Education Landmark by the U.S. Secretary of the Interior in 1972. A variety of amenities encourage the public to engage with nature. These include 17 miles of hiking trails, an interactive outdoor classroom space, formal outreach programs, and the Whitmire Wildflower Garden, which is one of the finest examples of native plant horticulture in the Midwestern US. The team aims to provide educational experiences that highlight the planning and work required to steward nature, in the hope that visitors to the Nature Reserve will bring new insights home and become active in promoting conservation throughout their communities.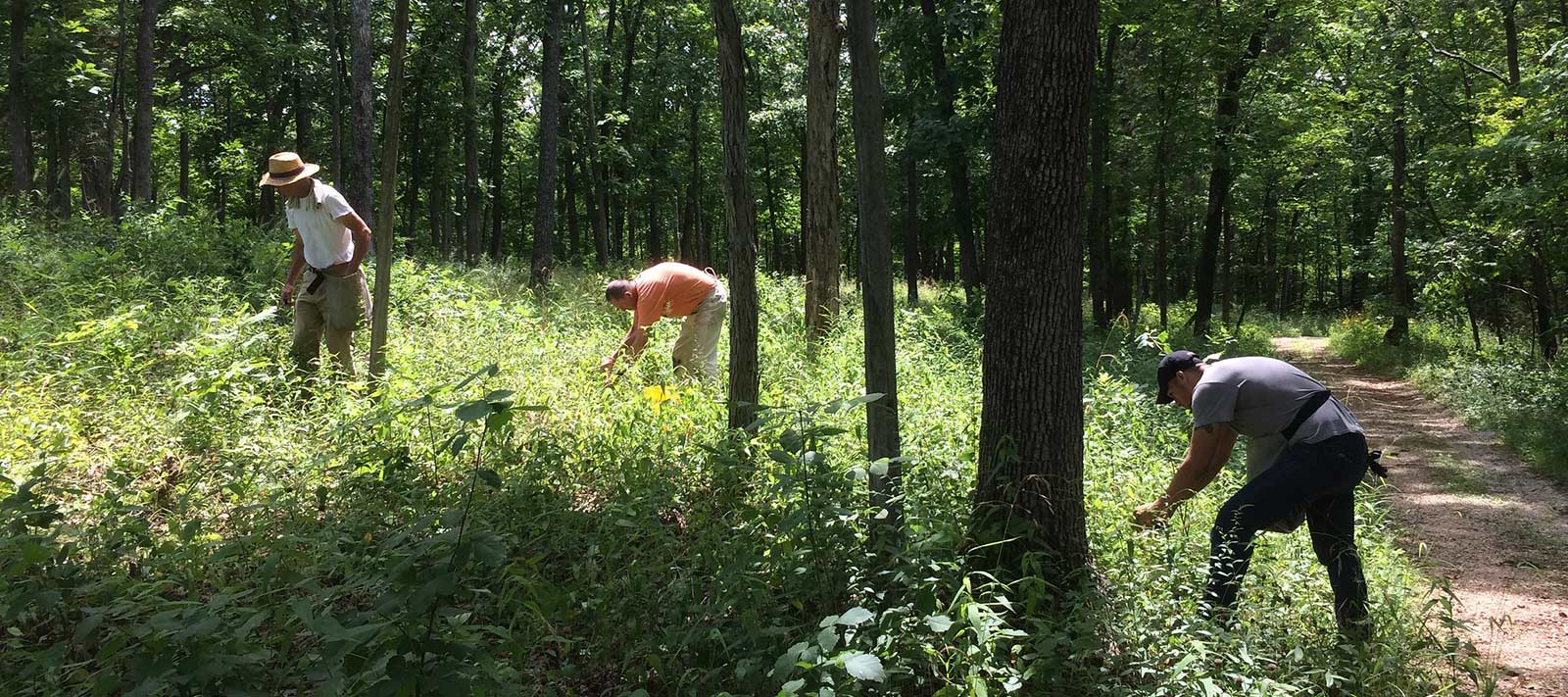 The Power of Volunteers
Managing 2,400 acres requires many, many hands. Fortunately, in addition to staff, Quinn and Mike engage a community of dedicated volunteers in the Volunteer Stewardship Program. These volunteers don't just participate in regular workdays with staff—they have the opportunity to take on a sense of ownership for individual stewardship units. Except for training and regular guidance, the excited (mostly retired) volunteers are largely left in charge of their acreage to remove invasive plants, collect and sow native seeds, and organize their own volunteer workdays. In the process, they become leaders and ambassadors for land stewardship, both on the Nature Reserve and beyond its boundaries.
The community-driven stewardship program promotes appreciation and stewardship, making a vital contribution to the Nature Reserve's outreach programs. But it offers more than a place of learning and a sense of ownership—the participants achieve truly valuable results. Volunteers now manage 60 acres of the Nature Reserve, creating more time for staff to invest in other areas.  It's a win-win situation for volunteers, staff, and—most importantly—the Nature Reserve!