Polly Hill Arboretum
Patiently Growing a Stellar Stewartia Collection
Based on information from Tim Boland, Executive Director, and Elizabeth Thomas, Plant Recorder
In 1962, Polly Hill embarked on a journey launched by a set of silky stewartia (Stewartia malacodendron) seeds collected from trees in historical Williamsburg and gifted to her by a botanist friend. Because they require cold and warm stratification, the seeds take nearly two years to germinate after planting in the ground. But the legendary horticulturalist was averse to installing mature plants in what would become the Polly Hill Arboretum (PHA): "You miss the plants in their teenage (juvenile) years – these are, after all, the most interesting years!" And Polly was a patient woman – she waited 27 years for an unusual form of silky stewartia to bloom and reveal its purple stamens to her.
Background photo: Silky stewartia (Stewartia malacondendron) is a beautiful species native to the southern United States. Though currently secure, many states have seen populations decline with habitat loss. Photo courtesy of Polly Hill Arboretum.
Silky stewartia was not the only species of stewartia established at PHA: the conditions on Martha's Vineyard are almost ideal for growing them and the Asiatic species have found comfortable homes next to the two North American species (silky stewartia and mountain stewartia – S. ovata). As those early stewartias grew, so did PHA's work with this special genus. PHA currently maintains 70 trees representing 22 taxa in the genus, is working on developing the two North American species for horticulture, and serves as the international cultivar registrar for the group. In 2006, the collection was recognized as a Nationally Accredited Collection by what is now the Plant Collections Network. Accreditation as a national collection recognizes PHA's commitment to understand and save these plants.
Around this time, PHA's mission began to focus more on conservation. New infrastructure, including a greenhouse added in 2007, allowed the arboretum to grow as a horticultural conservation entity. In 2015, curatorial intern Victoria Stewart developed a web-based pictorial key as a comprehensive resource on the genus, using a monograph of the stewartia produced in the 1970s by PHA Director Emeritus Stephen Spongberg. In recognition of this contribution and PHA's history of research, collection, and horticultural success with the genus, the International Society for Horticultural Science appointed PHA the international cultivar registration authority for stewartia. This designation has helped PHA connect to plant breeders, commercial growers, and other arboreta as they intensified efforts to grow their own stewartia collection and develop propagation protocols.
Collection trips in search of stewartias throughout Asia continue. At home, PHA is dedicated to the two North American species, establishing genetically representative collections and advancing horticultural practice. Silky stewartia and mountain stewartia are both recognized as Globally Secure (G4) species. However, populations are declining in several southern states, with local designations ranging from Vulnerable (S3) to Critically Imperiled (S1). Silky stewartia's natural propensity to grow in rich floodplain terraces – historically attractive to settlers and farmers – makes it particularly susceptible to habitat loss. The mountain stewartia has also been a victim of habitat loss and other threats. PHA is addressing this challenge by working with collaborators to make accessions of both species throughout their natural range. The team – informally known as the Stewartia Working Group – consists of Mt. Cuba Center (a new CPC Participating Institution), Smithgall Woodland Garden of the Atlanta Botanical Garden, and other southern gardens.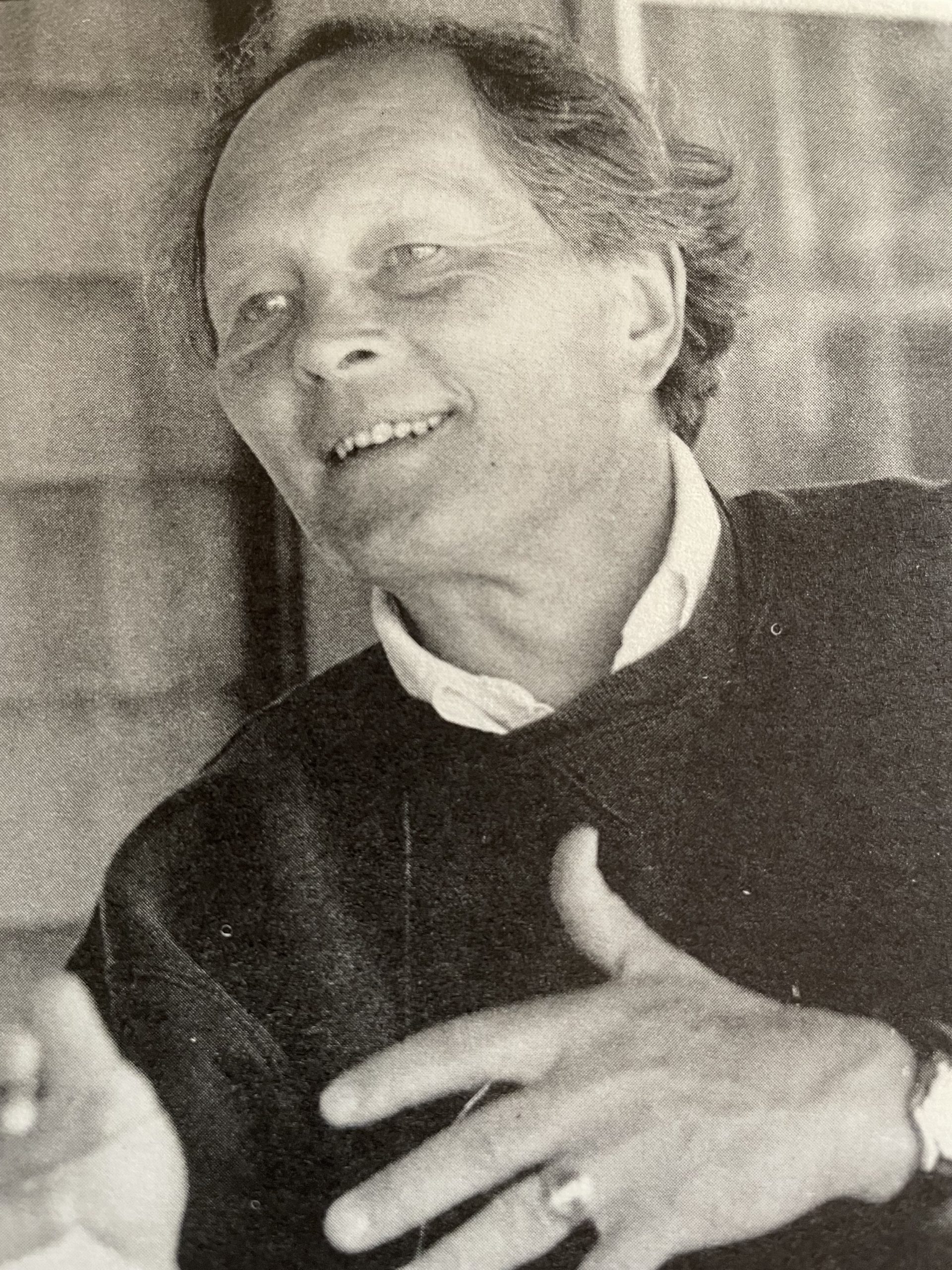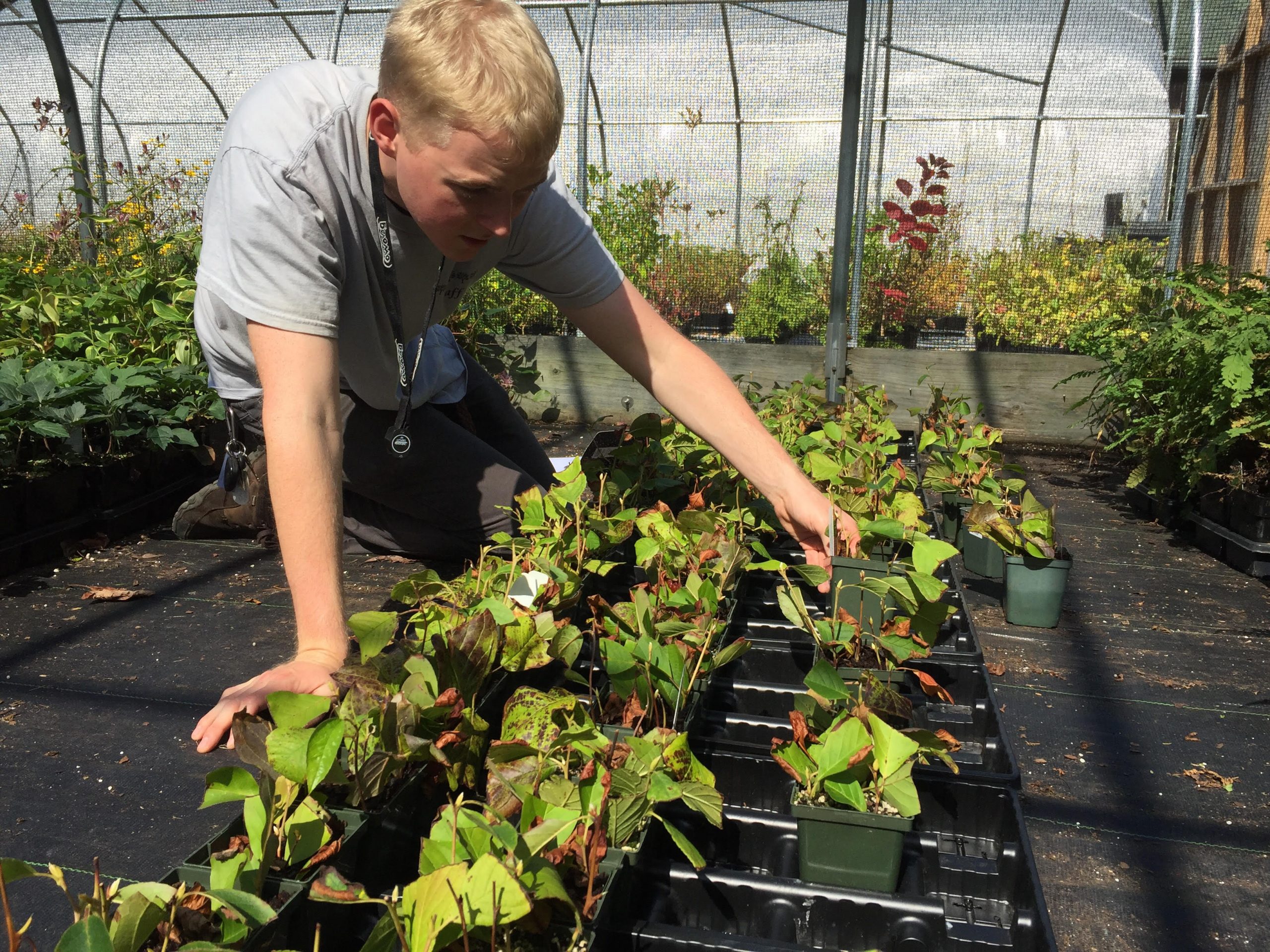 Once seeds or cuttings are obtained, the next challenge is to actually grow the plants. While Polly found some success with seeds, the 20-month germination process can lead to low germination rates, longer exposures to fungi, and other complications. Cuttings come with a different challenge – getting the juvenile trees through winter. The solution on both fronts may be found through PHA's upgrades to lab-quality refrigeration equipment. More precise and stable temperatures, along with information gleaned from a literature review, have resulted in an increased percentage of cuttings breaking dormancy after overwintering (around 65% on average) and recent successes in seed germination.
PHA is making great strides toward establishing propagation protocols for both silky and mountain stewartia. Why is this so important for conservation? Quite simply, a population in the wild can't be restored from a single plant. Propagation protocols support ex situ collection development for at-risk species, enabling arboreta to maintain diverse collections and produce plants for in situ restoration.
PHA currently has an impressive 11 wild-collected accessions of silky stewartia and 10 of mountain stewartia – representing 98% and 63%, respectively, of their accessions. While continuing to build its own stewartia collection, the arboretum also plans to help establish insurance populations at different institutions, in collaboration with the Stewartia Working Group. Every additional site at which stewartias can be conserved and viewed offers an opportunity to introduce more people to these stunningly beautiful trees. Perhaps one day Polly's cultivars of these unique but vulnerable North American native species will find their home in more public gardens, to be grown and appreciated more widely.