Save Plants: November 2019 Newsletter
CENTER FOR PLANT CONSERVATION
November 2019 Newsletter
This November, CPC takes time to honor the U.S. Department of Defense (DoD) collaborations with our Participating Institutions. Across the continental United States, as well as our island states and territories, the military conducts mission-critical training and readiness activities on the approximately 25 million acres that it manages. Many of the activities are compatible with endangered species management. In fact, the DoD has the highest density of species listed as threatened or endangered under the Endangered Species Act of any federal land management agency. In 2017, public records indicated 256 plants enjoyed DoD natural resource management. It perhaps is an unexpected consequence of limited public access. DoD lands support many rare, intact wildlife habitats.
Read more below about how these collaborations with our conservation officers help save more plants.
I have some important news to share from the National Office. Our President, Dr. John Clark, has resigned after five years of service to move on to other opportunities. We wish him well and thank him for his success in growing the CPC Network of Participating Institutions and for his contributions to our web platform, Plant Nucleus. Our network is vibrant and expanding its innovative leadership roles. Our collective efforts have added protection to almost 1,500 of the 4,400 endangered plants in need of conservation in North America, and these initiatives are expanding daily.
On October 9, 2019, the CPC Board of Trustees appointed Dr. Joyce Maschinski CEO and President of CPC. Dr. Maschinski is a highly-respected plant conservation scientist who previously held positions at The Arboretum at Flagstaff, AZ, and Fairchild Tropical Botanical Garden in Coral Gables, FL, and, most recently, served in the dual role as Director of Plant Conservation at San Diego Zoo Global (SDZG) and CPC's Vice President of Science and Conservation. Joyce's research on seed biology, plant demography, and reintroductions of dozens of rare plant species is internationally renowned. Her commitment to multidisciplinary, collaborative work is equally esteemed. In her new role, Joyce's scientific expertise and extraordinary leadership skills portend a very bright future for CPC.
Lynde B. Uihlein
Chair, CPC Board of Trustees
North Carolina Botanical Garden
Staying on Mission with Restoration
Based on an interview with Michael Kunz, Conservation Ecologist
Fort Bragg stretches across 251 square miles of the North Carolina Sandhills, and is the home of the Airborne and Special Operations Forces. The bustle of the base is made up of contractors, military families, civilian support staff, and, of course, over 50,000 active duty personnel. As one of the largest military bases in the U.S., this bustle of activity is hardly surprising, but the base's importance for rare plants may be. Three federally endangered plant species also have a home on the base, as do a host of plant species at risk of becoming federally listed. Luckily, for these special plant species, the Army takes protection of their natural resources and endangered species very seriously.
Photo: North Carolina Botanical Garden conservationist, Mike Kunz, monitoring Astragalus michauxii on Fort Bragg. Photo credit: Courtesy of North Carolina Botanical Garden.
Conserving imperiled plant species helps keep the Army in compliance with federal laws, such as the Endangered Species Act, and helps keep the Army installation's vast training areas open and supports military readiness. With the majority of acreage on base in undeveloped/natural training areas, Fort Bragg is large enough to have its own Endangered Species Branch and a botanist on staff. Even so, they benefit from partnerships with outside entities, such as the North Carolina Botanical Garden (NCBG), to help them with the large task of maintaining high quality habitats and conserving rare species. Following the documented decline of three species at risk and one federally endangered species, and given the large percentage of the species' occurrences encompassed by the base, the Army began working with Army Corps of Engineers (ACOE) and NCBG on a reintroduction project.
With funding from the Environmental Security Technology Certification Program, and citing CPC's protocols as the projects "proven technology", the partners began the ambitious reintroduction project for rough-leaved loosestrife (Lysimachia asperulifolia, federally endangered), Sandhills milk vetch (Astragalus michauxii), Georgia false indigo (Amorpha georgiana), and Sandhills lily (Lilium pyrophilum). Led by Michael Kunz, the NCBG took on plant propagation and in coordination with the Army along with Matt Hohmann and Wade Wall from ACOE and other partners to identify appropriate sites for reintroduction. Four sites for each of the four species made for a lot of work.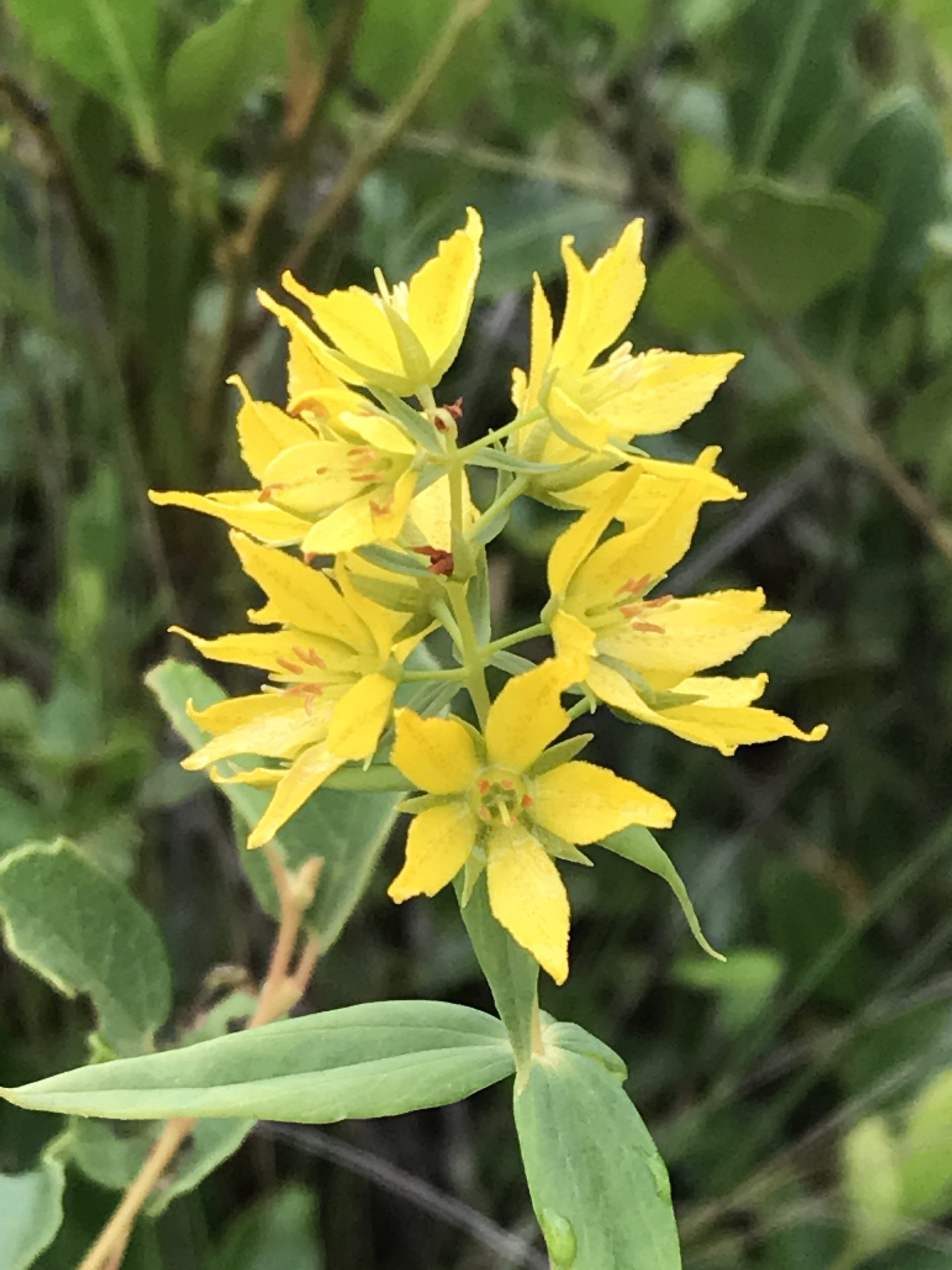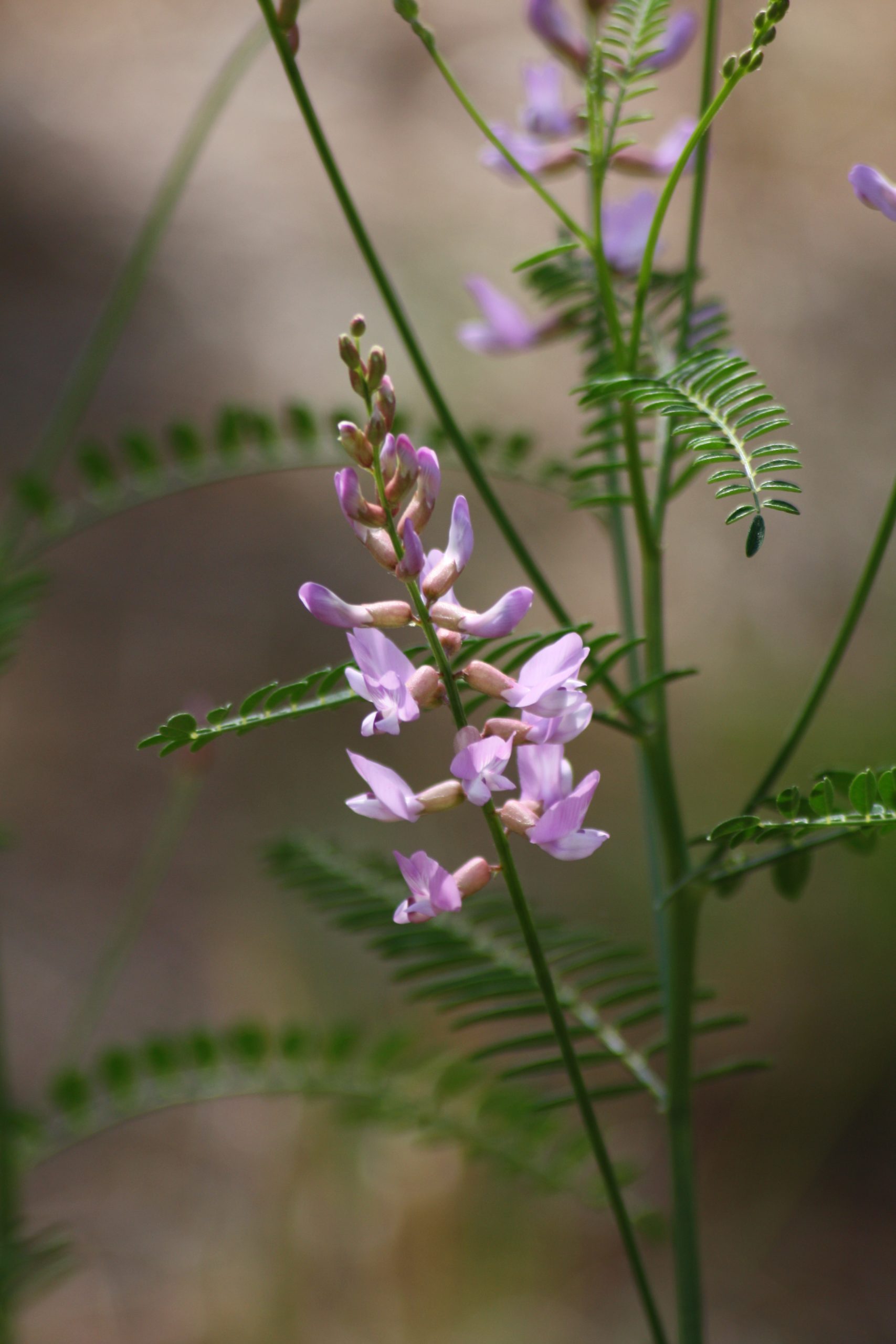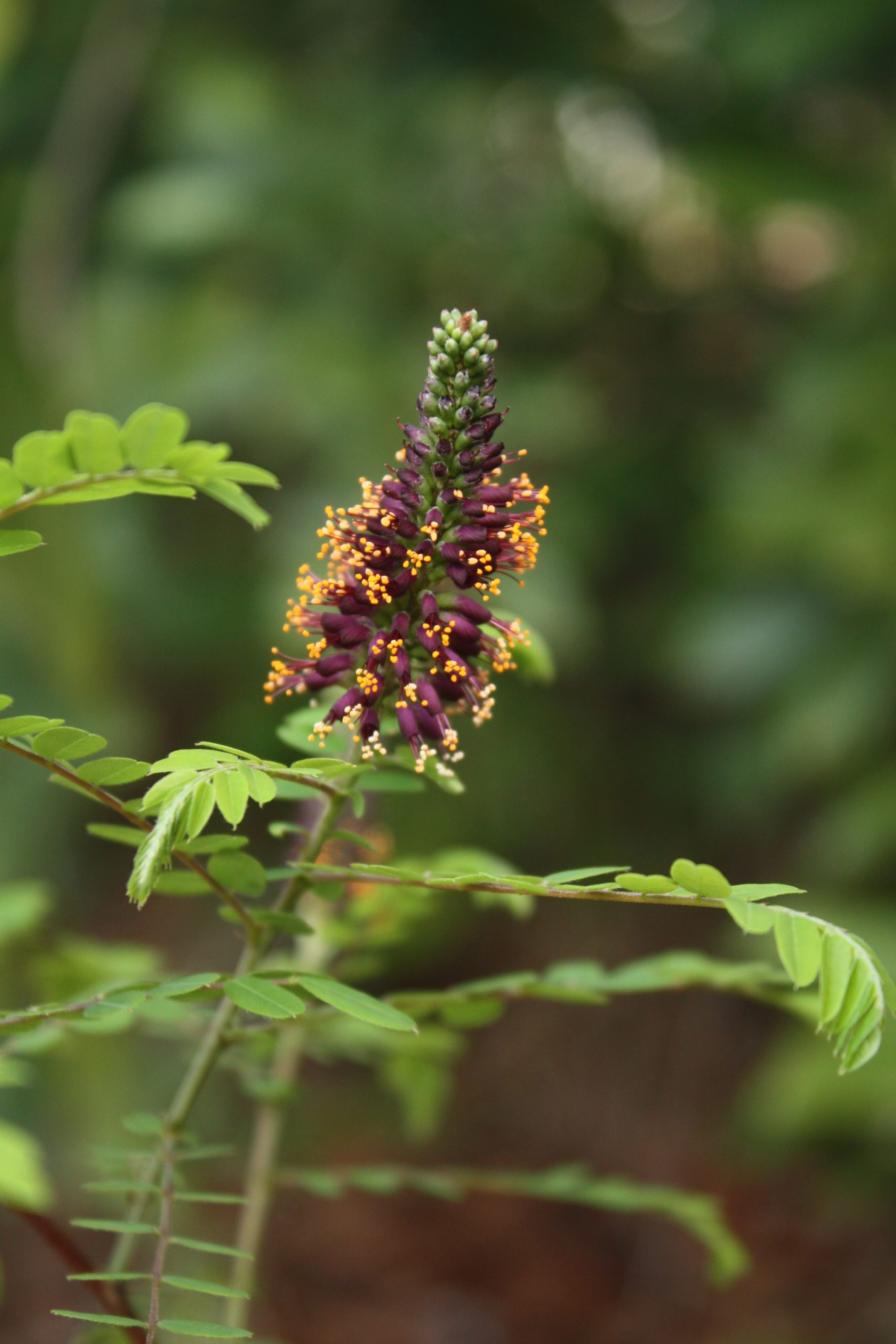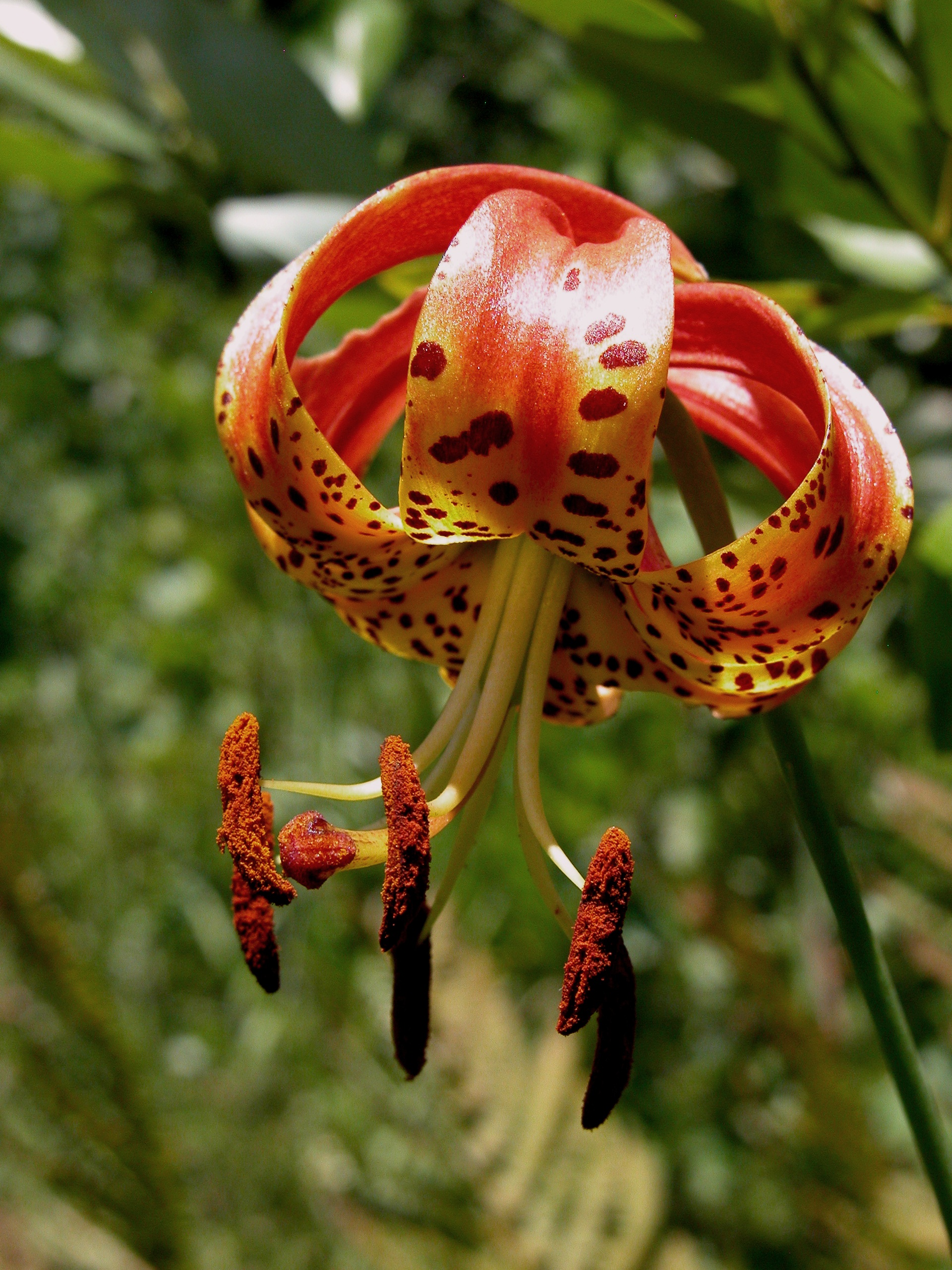 Though the species preferences ranged from wetland to xeric, or dry Sandhills, each species' habitat requires frequent fire to maintain its health. Fortunately, the Army already maintains their fire-adapted ecosystems with burns on a three-year cycle, and so the garden did not need to advocate for fire, but rather to coordinate to make sure that sites were burned prior to reintroduction and protected from fire shortly after plantings took place. But with 16 sites and a short burn season, this was no small feat. Base botanist Janet Gray (retired), being adept at working through Army logistics, proved a key partner in coordinating these efforts.
Besides the added logistics and daily communications to access training areas on base, the Army has been a willing and helpful conservation partner, much like other land managers Michael has worked with. The importance of this communication is clear: no one wants to find themselves caught in a 'hot range' during an Army training exercise! And though some of the procedures may mean a bit more planning and logistics work, the great partnerships keep it from being a burden.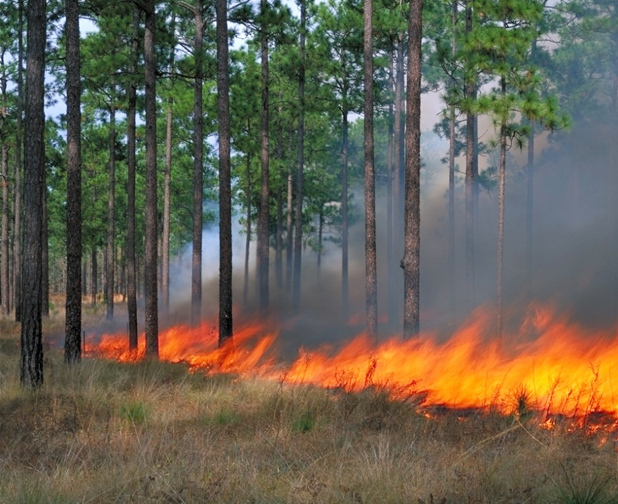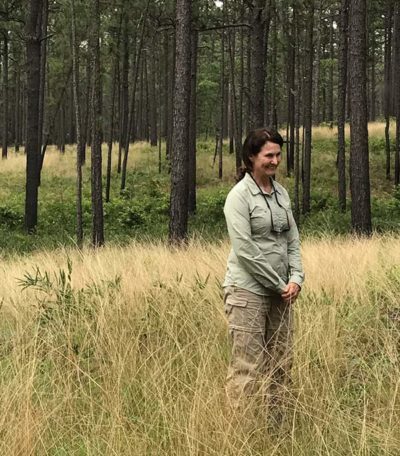 All the hard work has been paying off. Though not all the sites have been greatly successful and monitoring needs to continue, several populations have been established for each of the four species. And, very importantly, Michael and crew will be able to comb through the data and quantify what they have learned, helping them improve on future efforts. And there will be some interesting data to explore. For example, the false indigo site that appears most successful was one that was a historical location that had previously blinked out, yet otherwise did not seem to match the site characteristics associated with the species. Even on the day of planting, the partners hesitated to put plants in where the associated species were different, the habitat being drier, and the slope being different than where the false indigo is usually found. Despite all these differences, and an hour of debate in the cold morning air, the partners and volunteers put in the plants and the site has the highest survivorship. The reintroduction team is still learning about what these plants need.
Though this funding period is finished, the NCBG team continues working with all the species and will keep monitoring some of the restoration sites. Some of the plants are just entering the reproductive stage of their life-cycle, and should start recruiting new individuals into the populations soon. Data from the restoration sites will be compared to the naturally occurring sites, and there is much to learn. Michael points out that "it's amazing how many things we don't understand yet, like why some sites perform better than others, what role pollinators and other insects play in restoration, and the role of climate change! And each new layer of information reveals intricate ties to each specie's role in the larger ecosystem." His excitement to learn more about Sandhills milk vetch has led him to pursue his doctoral degree and further his work with rare plants.
And the Army, and their partners, will continue to work to protect these rare plants. Land stewardship is part of their mission and keeping the plant populations robust is not only good for the various ecosystems but helps the Army to keep the training program open and prepare the troops.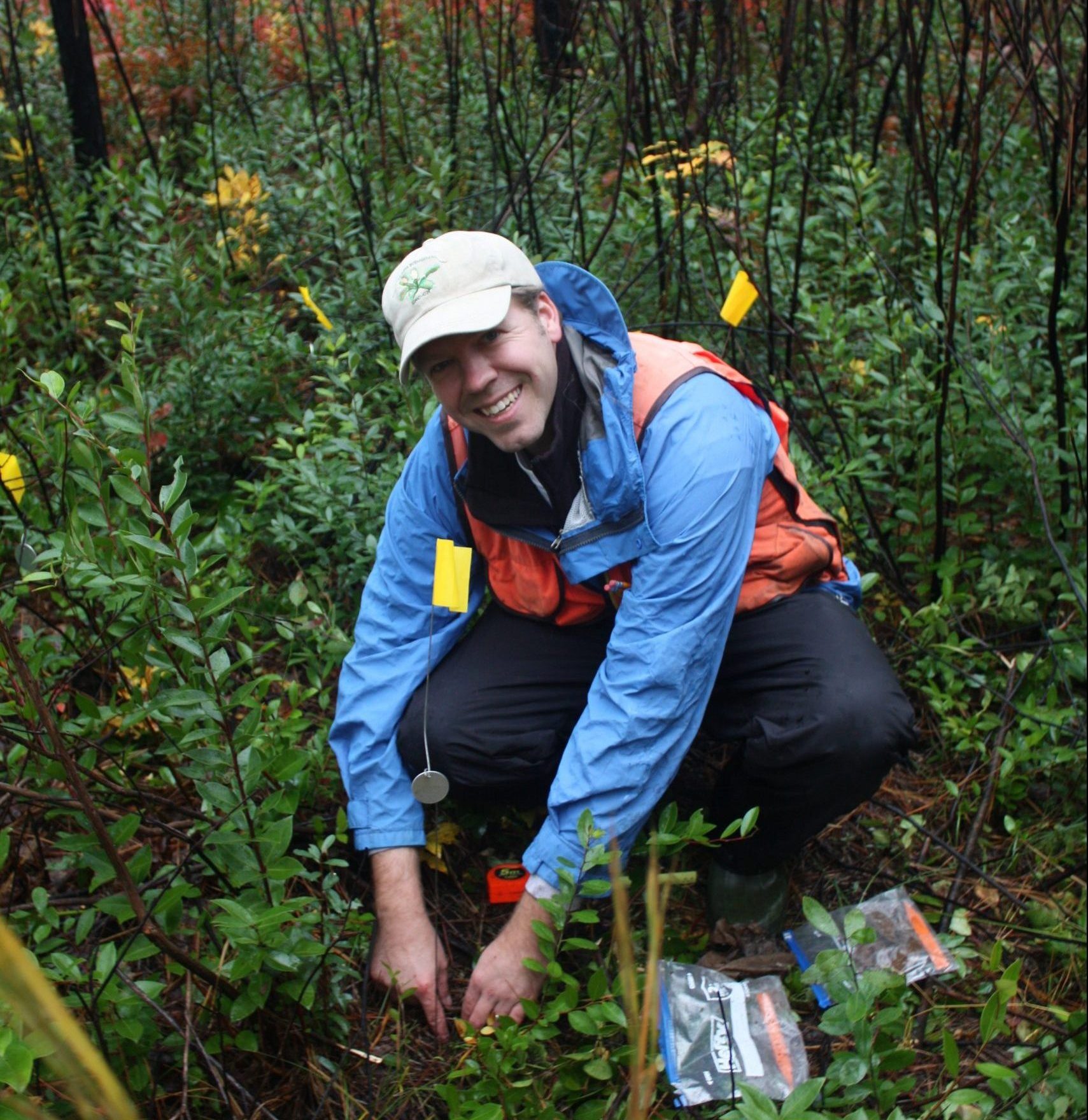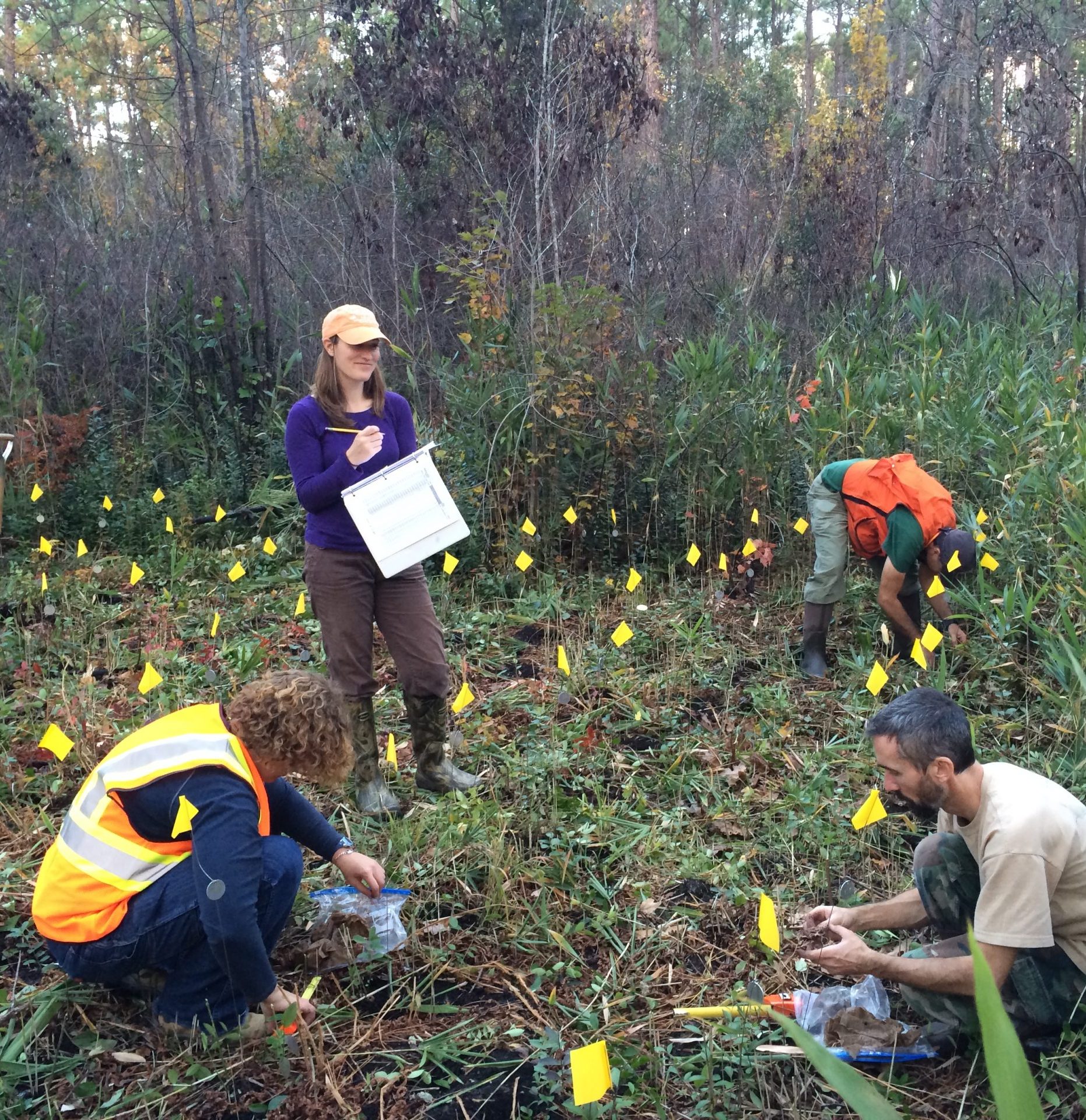 Waimea Valley
Army Drop-Offs for Hawaiian Plant Conservation
Based on an interview with David Orr, Botanical Collections Specialist
When Joseph Rock, one of Hawai'i's first botanists, roamed through the forests on O'ahu one hundred years ago, he came across giants. Trees of extraordinarily hard wood reaching 100 feet tall, with fluted trunks up to eight feet wide, the largely self-taught botanist dubbed these giants the 'monarchs of the Hawaiian forests' and placed them in a new genus named for his colleague (Neowawrea after Dr. Wawra).
Pua kenikeni fagraea berteroana tree. Photo credit: Maureen Wilmot, Center for Plant Conservation.
Now known as Fluggea neowawraea by scientists and always known as mehamehame by Hawaiians, these special trees have sadly lost their crown. Though hit hard by drought, there were still large trees in the 1970s when the black twig borer (Xylosandrus compactus) began wreaking havoc, damaging apical meristems and killing the large trees that had remained.
A few populations of mehamehame persist on some of the Hawaiian Islands, including O'ahu, but it has disappeared from others. The Army is the largest landholder on Hawai'i, controlling nearly 21% of the islands lands and manages some of the remaining populations – which consist of small offshoots of former monarchs or seedlings. Reproduction is minimal, as there are few plants left and the species is dioecious – meaning there are male and female individuals. As a backup, the Army has sent some dozen plants to David Orr and the folks at Waimea Valley. Mehamehame is just one of several plant species the Army's Natural Resources Program has sent David's way.
The Army has been involved with Waimea Valley and the garden for many decades. But the partnership to provide ex situ backup of the Army's rare species at the botanical garden has really bloomed in the past 20 years. A single nīoi (Eugenia koolauensis) plant given to the garden in 1991 has six healthy seedlings added to the collection, and such successes helped solidify the partnership. Of the various botanical gardens on the island, Waimea Valley provides a more xeric, or dryer climate and can better support certain species. This doesn't mean that the specimens always thrive. But they do provide the opportunity for the staff to learn more about the species and what may help it going forward. Half of the plants are monitored by the garden staff while the Army program monitors the other half. The first Wednesday of each month sees an Army group pull up to check on plants.
Many of Hawaii's species are facing a wide suite of threats, for example – insects like the black twig borer, fungal infections like the invasive rust devastating oh'ia, and habitat loss. All these are then compounded by climate change. Maintaining specimens in gardens and semi-wild locations as part of an ex situ conservation program will be key to keeping some of these species around. As a prominent land owner, the Army, through its O'ahu Army Natural Resources Program, is doing its part. Some of the plants that Waimea has received include rare Cyaneas and the state flower, yellow hibiscus (Hibiscus brackenridgei). Though the threats persist, the ex situ collections offer some protection, and as David states, "It's part of our legacy, and it's our obligation to keep germplasm and hope for keeping the core of these plants alive through the bottleneck of ignorance."
David knows mehamehame seedlings found in Waimea Valley are not likely to reach the impressive stature of the two eight-foot wide specimens whose decaying trunks still linger in the forest on grounds. Not even the little fighter that seems to be doing well in the garden parking lot. But these specimens can help the species hang on and, with some patience and ingenuity from people, eventually help the species become monarchs of the forest once again.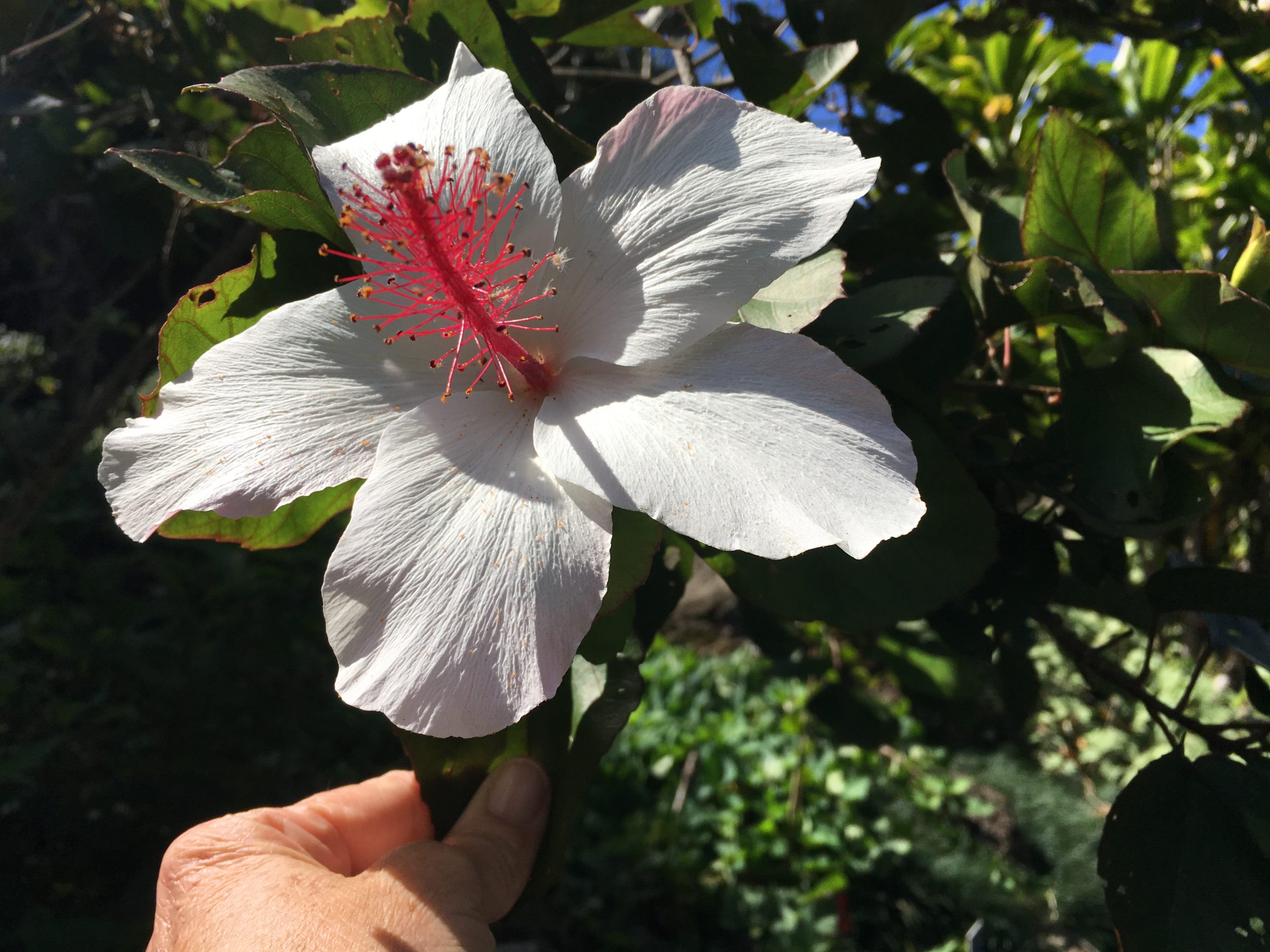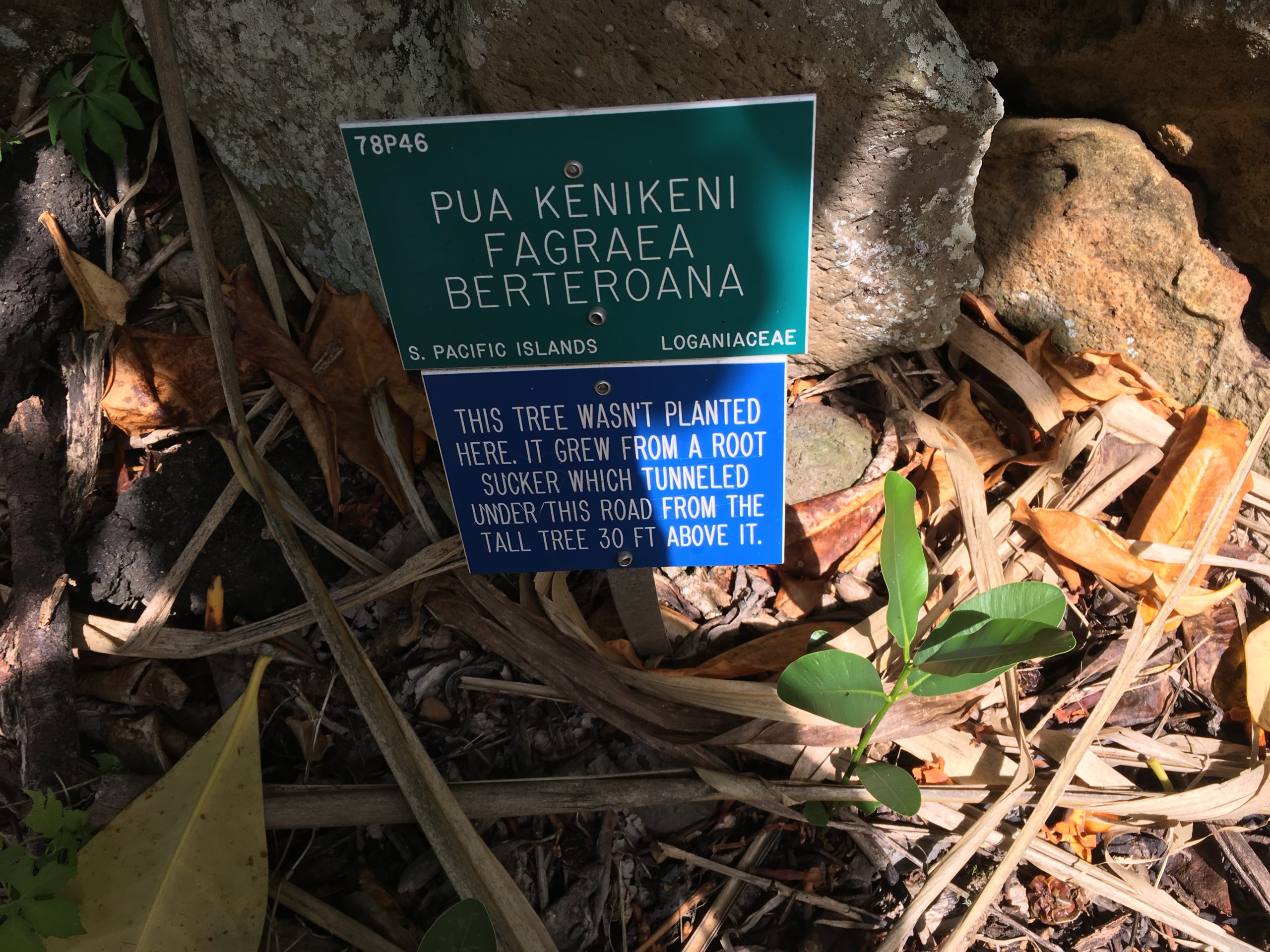 Conservation Champion
Joyce Maschinski, Ph.D.
President and CEO Center for Plant Conservation
This month we take the opportunity to more thoroughly introduce our readers to CPC's new President and CEO, Dr. Joyce Maschinski. We at CPC look forward to Joyce's leadership as we march forward to save plants.
Photo: Joyce plants endangered Jacquemontia reclinata at Haulover Beach in July 2004. Photo credit: Kristie Wendelberger.
When did you first fall in love with plants?
As a child, I liked running through wild places and always loved flowers and trees. My family loves to recount the tale that on our cross-country drive from Florida, when I first saw the forests of California as a four-year-old, I said, "Trees! Trees! And they are all mine!" When I pursued my bachelor's degree, I was drawn to classes where I could learn about why things work the way they do, especially interactive processes – plant physiology and ecology. For me, plants are fundamental to my well-being.
Growing up in the military with a career-Navy dad, I had a chance to roam on some of the nearly pristine wild habitats on military installations. One of my favorite things to do after school as a teenager was to hike to the cliffs overlooking the Puget Sound in Oak Harbor, Washington, and sit to commune with nature. I had the whole place to myself – the dunes, the sea, the brisk fresh air. I never realized how spoiled I was! It's a shame I didn't know to hunt down rare plants in those days.
What was your path to becoming a plant conservationist?
About a month before I was to graduate with my Ph.D. in Botany from Northern Arizona University, the Coconino Forest botanist visited my major professor to ask for help to determine whether a timber harvest would harm the Arizona leatherflower. I took the contract. Walking with her through the forest to see patches of Arizona leatherflower was a great "Aha!" moment for me. I realized that I could use what I know about plant ecology to give a voice to the voiceless – rare plants. Ultimately, I discovered that Arizona leatherflower had highest reproduction and growth in patches with intermediate light levels. A little bit of timber harvest would be fine, but too much would be detrimental to the species. This small contract led to my job at The Arboretum at Flagstaff, and was only the beginning of my applied plant conservation research. I like that my research has helped land managers protect dozens of rare plant species.
What about working with CPC has surprised you?
It never fails to amaze me how cooperative the CPC network is, how willing our conservation officers are to pitch in and help with new projects or answer questions I may have about plant conservation science. I love that the National Meeting is like a big support group, a brain trust. This is something that we have found difficult to explain to others who have not experienced the comradery. Whenever I didn't know how to help a rare plant in my charge, I could always get support, answers, or sympathy from my CPC colleagues. I love that our new online platform is a way for us to enlarge the group of colleagues, who may learn from our experiences.
What has been the most challenging aspect of your work?
Plant conservation is an endeavor for optimists. Many forces threaten rare plants in our backyard and across the world, so our great challenge is to keep focusing on solutions. I am fortunate that I have personally experienced success from my actions with rare plant species. I see that plants I reintroduced to the wild are still there. Some are producing offspring. Many have taught me lessons that I've been able to share with others. It is easy for me to believe in the power of following guidelines, because I know from experience that following guidelines really has helped prevent extinction of a threatened plant. Transferring what I know to new practitioners is an important part of how I have been able to maintain my optimism. I am so proud that my successors at The Arboretum at Flagstaff and at Fairchild Tropical Botanic Garden are continuing plant conservation work on endangered plants I once studied. This is not unique to my experience. The CPC network is a conduit for continuity in plant conservation practice across personnel and time. This is one of the very special things about CPC and is a great source of inspiration.
What excites you most about stepping into the role of CEO?
CPC is poised to lead plant conservation practice in ways that can truly help save more plants. I am happy to continue working with the fine CPC national office staff and our great San Diego Zoo Global colleagues. For 35 years, CPC Participating Institutions have been wise stewards of North America's rarest plants. Along the way, we have learned a great deal about how to do effective plant conservation and the great thing is that we are willing to share what we know. Moving our best practices to an interactive online platform is tremendously exciting! The new platform extends what we do at CPC National Meetings. It provides an opportunity to gather all the good brains in the network to brainstorm about hard questions and future endeavors. Ultimately, it allows us to reach more people and save more plants.
What current projects or approaches in plant conservation excite you most?
So many good and exciting projects are underway! Everyone will be hearing about them as they unfold. To give a teaser about one of them, I can share that following a small group discussion at a CPC National Meeting, several CPC conservation officers and academic colleagues are re-evaluating one of our key recommendations: collect no more than 10% of seeds produced in a population in any season. Because the potential pressure seed collections may have on rare plant populations probably varies across good and bad weather years, we want to use our data to see if we should modify the recommendation. For example, some of our local San Diego thornmint populations fluctuate wildly depending on rainfall. When hundreds of thousands of plants emerge after rains, I suspect that collecting more than 10% of the seeds that year may be safe, while in a bad year when few plants emerge, 10% might be too much. Michelle DePrenger-Levin, a doctoral candidate at the University of Colorado, Denver, working at Denver Botanic Gardens, is leading this re-evaluation modeling effort. Stay tuned for her findings … but know that this will take some time, like all good things!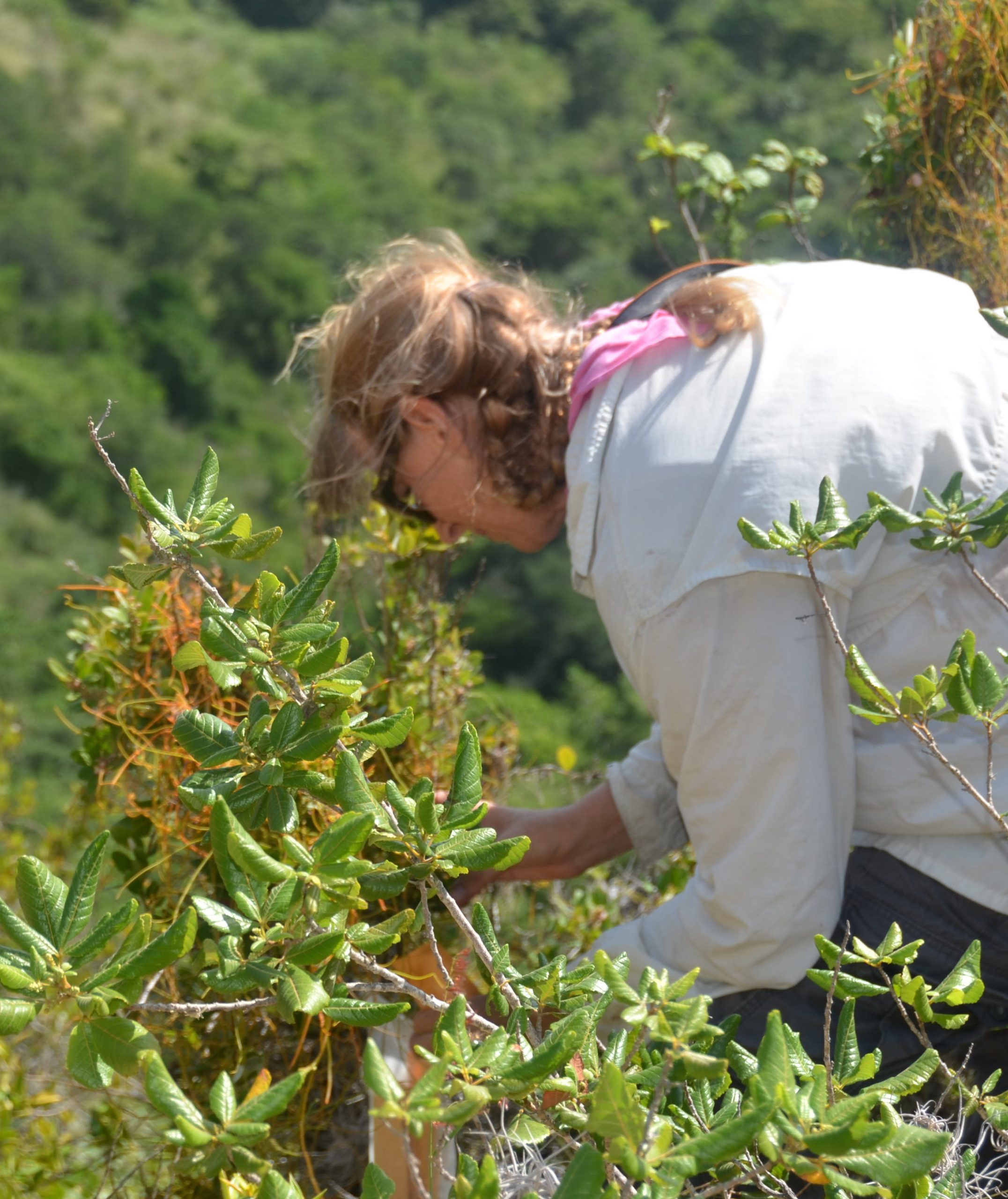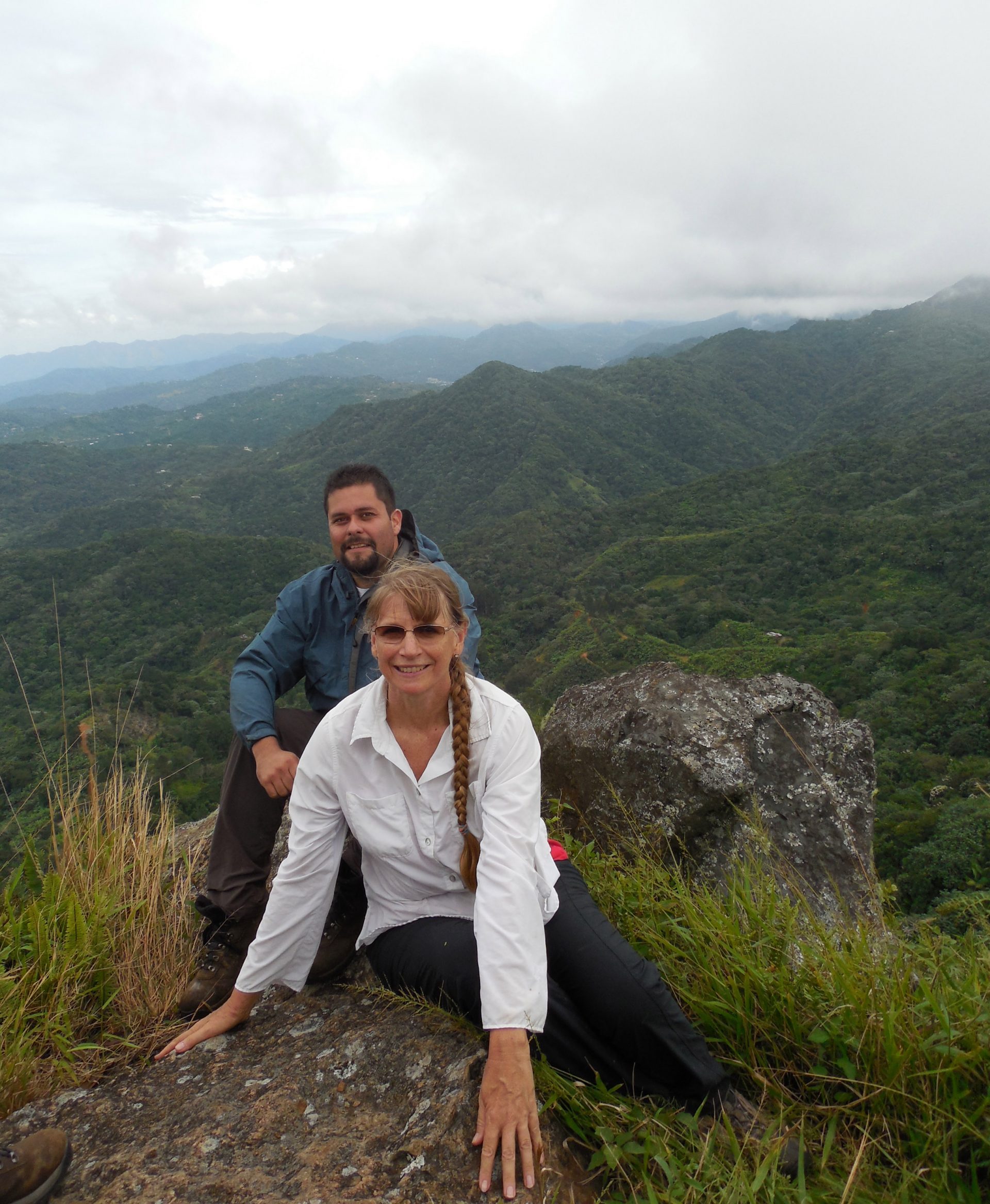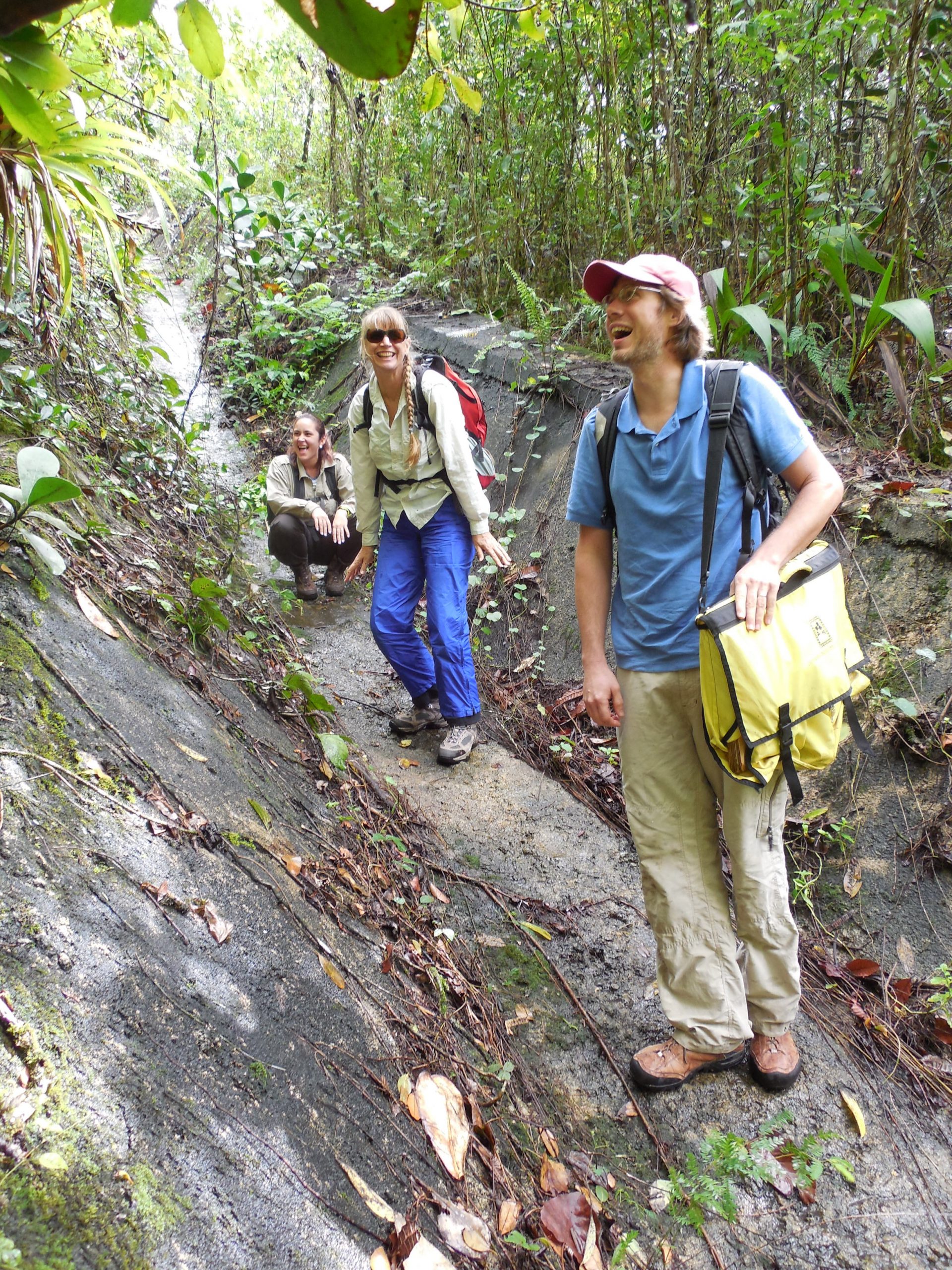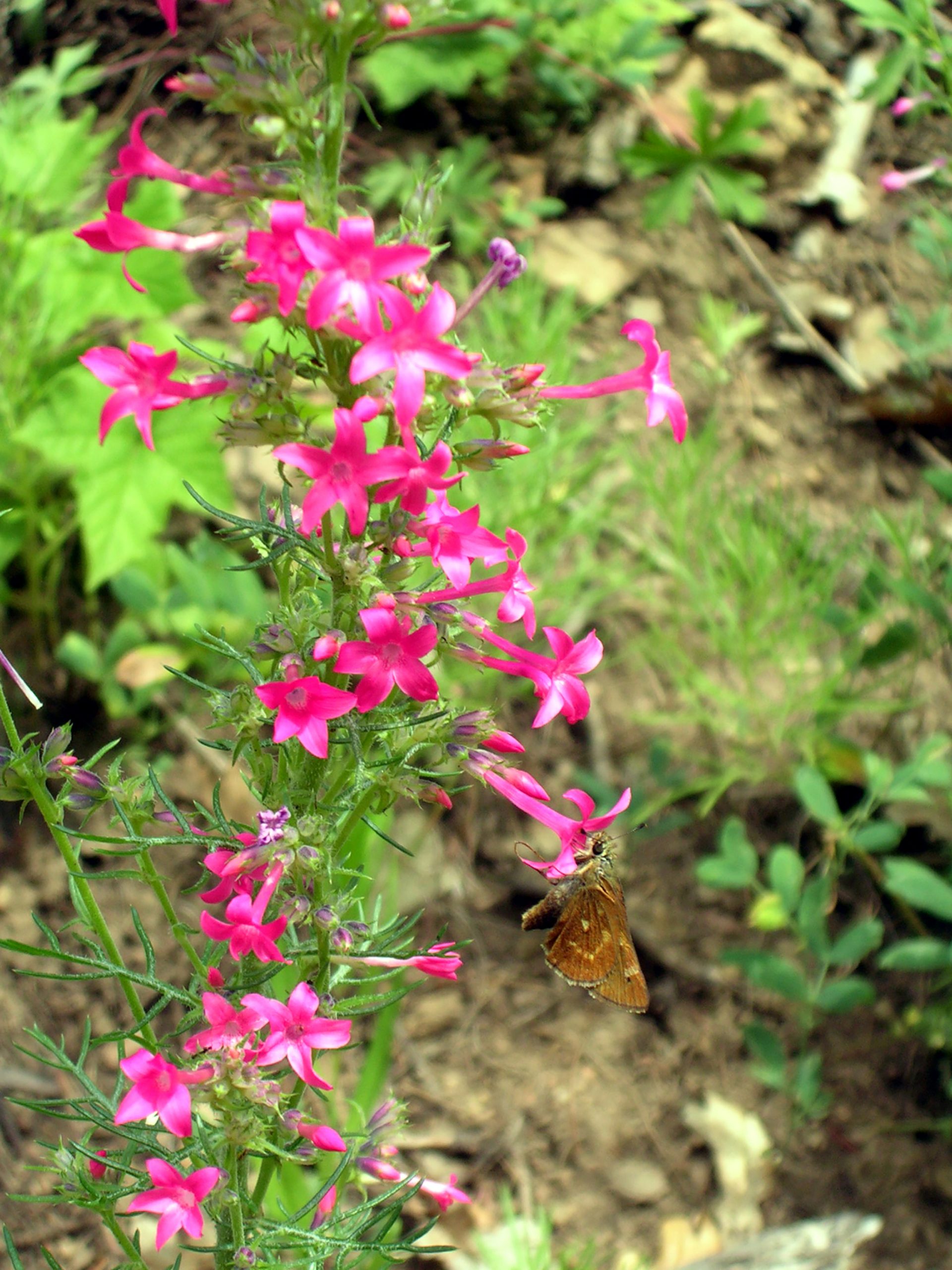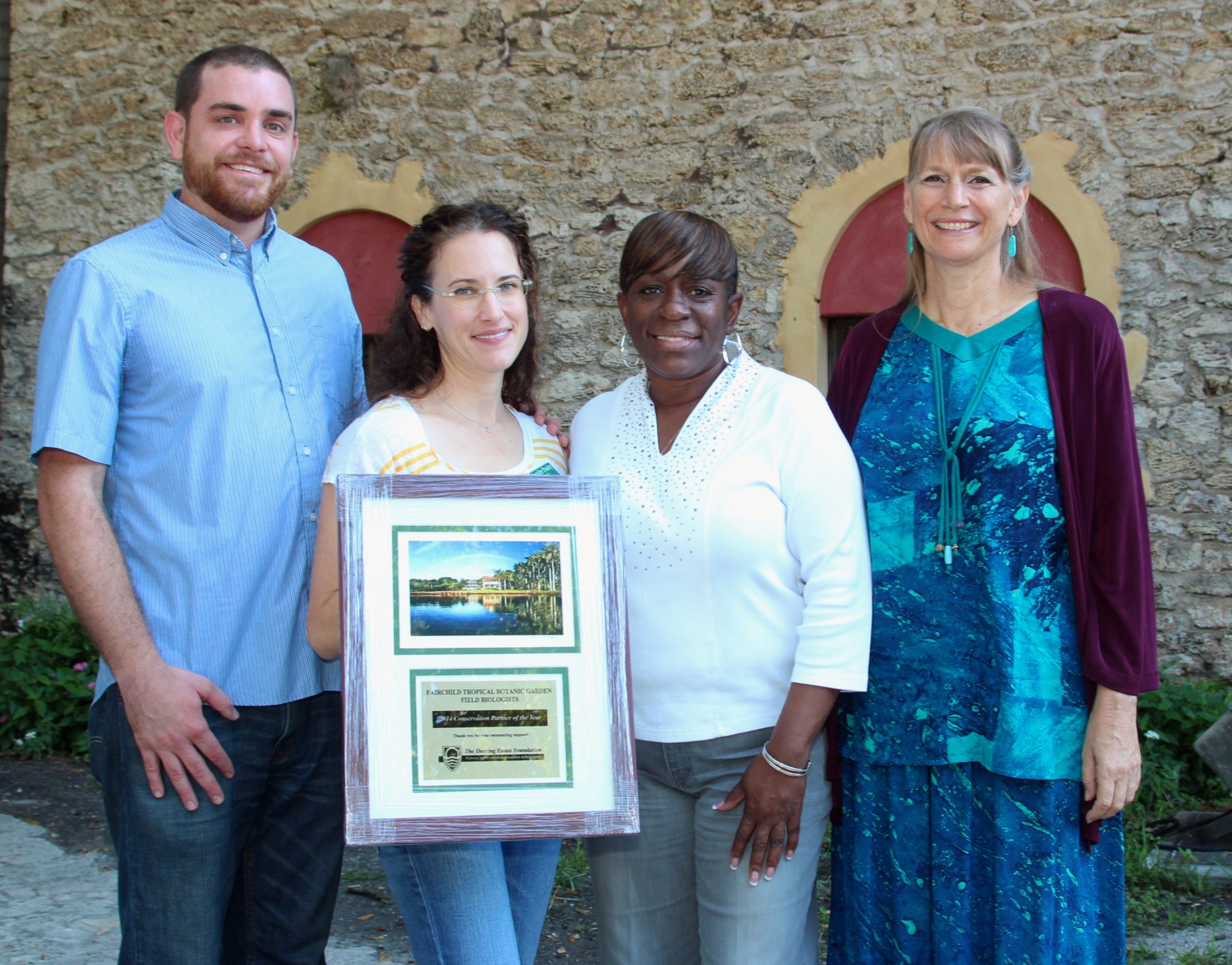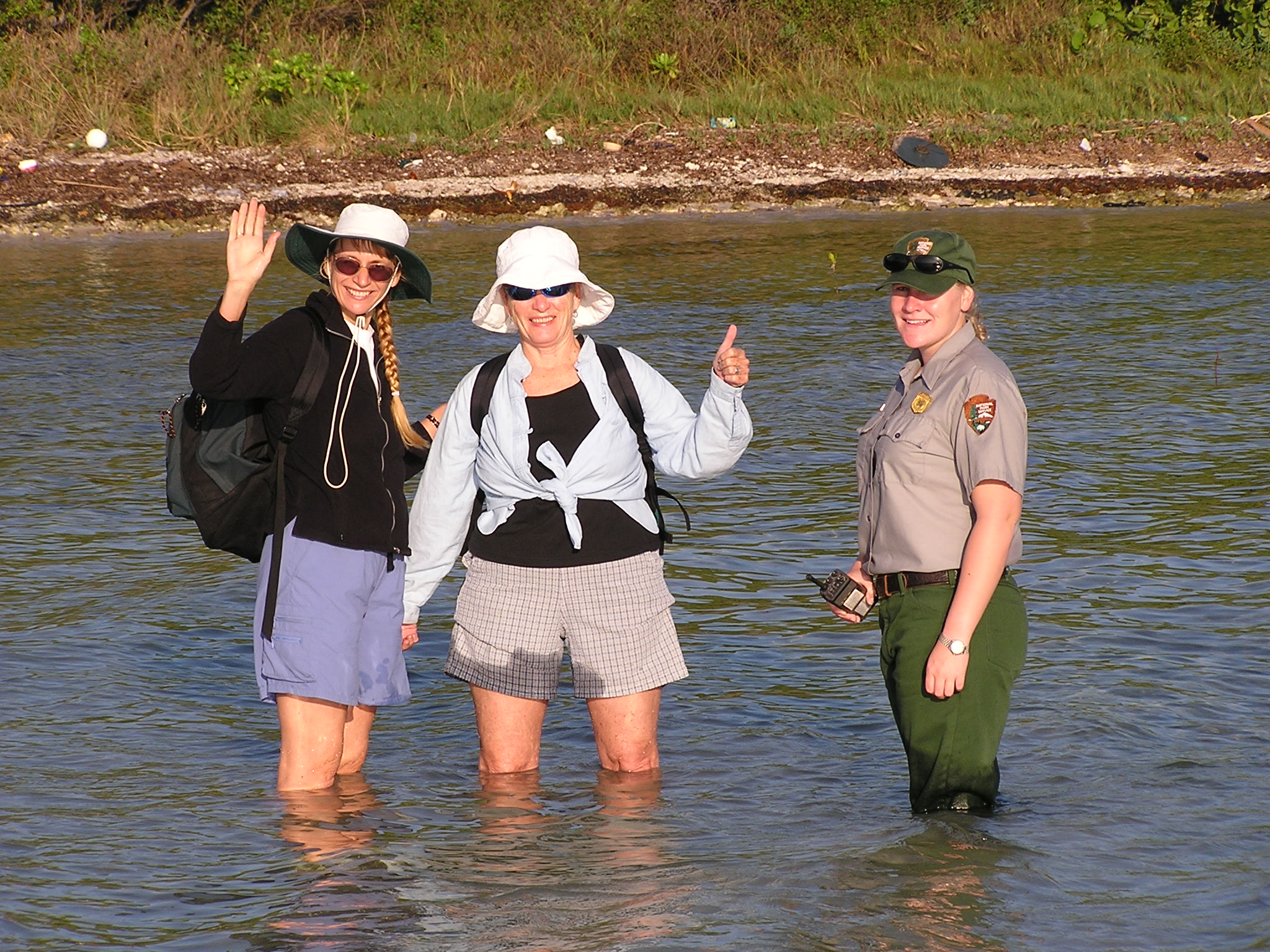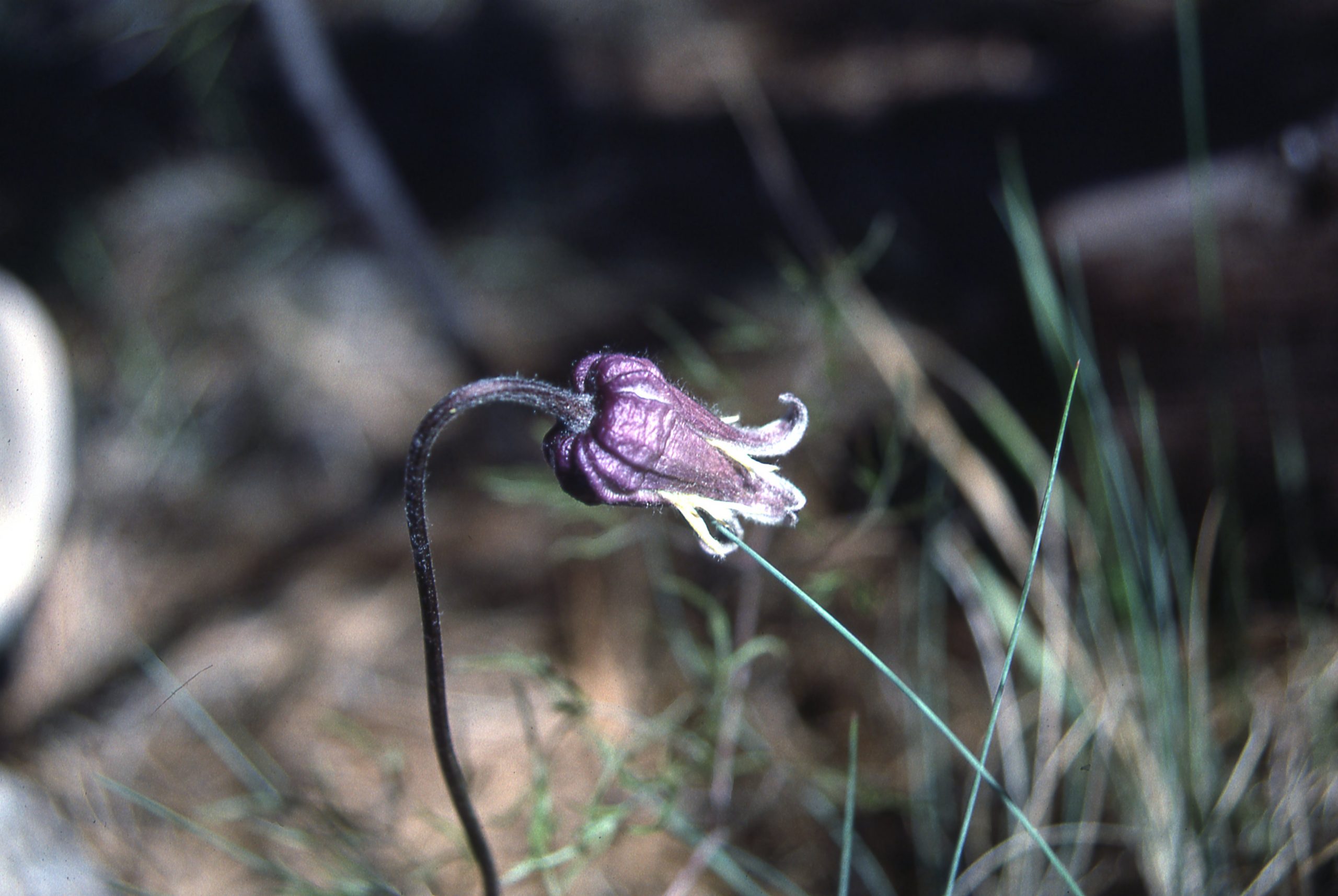 Get Updates
Don't miss out on current events and updates. Get content instantly by signing up for our newsletters.
Sign Up Today!
Donate to CPC
Thank you for helping us save plant species facing extinction by making your gift to CPC through our secure donation portal!
Donate Today