Center for Plant Conservation
Native Plant Gardens Don't Need Rare Treasure to Have Real Value
When learning about the plight of native plants – especially rare plants – and the animals and habitats that depend on them, people often want to help. It seems intuitive that simply growing some of the plants in private homes would help. Yet there are reasons that Center for Plant Conservation partners can't hand out rare plant seed to their garden visitors to ensure continued existence of the species.
Background photo: CPC partners are working with a wide variety of partners to grow oaks in conservation groves, which may include public places such as parks and gardens. However, care is given to consider the appropriate regions to support the species and to prevent hybridization of other oaks wherever possible. Photo credit: Stacy Anderson, courtesy of San Diego Zoo Global.
First, growing rare plants is not always straightforward. Not all species are suited to garden environments. Even some that may prove to be so in the future are as yet untried and in desperate need of propagation research. Seed may not be readily available, even for the more common species. Increasingly, nurseries and other growers are looking into developing native plant material (seed and potted plants) for gardeners and restoration efforts. But rare plants are seldom seen as economically viable, as their very rarity limits economies of scale. However, a few more aesthetically pleasing rare plants, with true ornamental horticulture potential, can be found.
Even so, the botanical gardens of the CPC network are not likely to give rare plant material to their plant-loving guests, unless the guests are a part of special program. Though the gardens largely serve their local communities, handing out seed or plants to guests from various locales could send species to inappropriate regions. Precious seed may end up in places where it has no chance of growing, let alone thriving. Worse yet, if the plants are well-tended and thrive far from their native home, they may mix with related species and dilute their unique genetic make-up. It's not unusual for local plants of the same species to have a different genetic makeup, carrying genes for adaptations specific to their corner of the earth. Bringing in new genes with new adaptations may therefore negatively impact a native population. This is also an important consideration for restoration projects, as detailed in the CPC Best Plant Conservation Practices. This is not to say that eager gardeners shouldn't grow rare plants. They simply need to be careful about the origin of the plants and the location where they plan to care for them.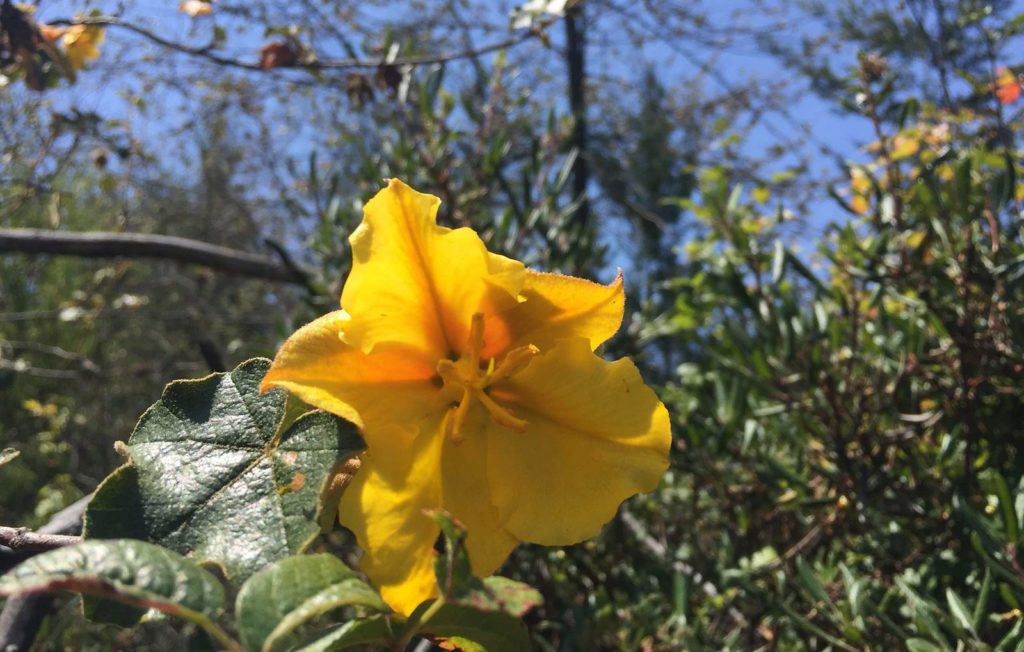 Eager gardeners certainly should grow more common native plants, again paying attention to origin and local adaptations. Many CPC participating institutions do have plant sales or advice on horticulturally-friendly species to offer those interested in growing native plant gardens. Though still not common,  an increasing number of nurseries are providing native plants, too. Growing a native garden can help many plants wildlife in your area, including rare plants. The pollinators of rare plants often need to visit other plants to collect enough pollen to sustain them. Gardening with native plants thus supports the pollinators that in turn support all native plants. And that's not the only role that native gardens can play.
Plants are an important part of the complicated food webs of nature. Researchers have documented how neighborhoods filled with beautiful exotic trees can leave wildlife without important food sources. Many birds and insects cannot survive on nectar alone. While generalists are happy to eat whatever is available, many species only thrive on the plants they evolved with. For some, survival may totally depend on the availability of a single plant species. In fact, specialized relationships between animals and plants are the norm in nature rather than the exception.
Plants that evolved in tandem with local animals provide for their needs better than the exotics that dominate most urban and suburban landscapes. By growing natives, people can support natural food webs and use their residential landscapes to connect isolated habitat fragments.
Growing rare plant species in residential gardens might not be the answer to saving them. But growing native plants is an incredibly valuable contribution people can make to conservation of plants and animals. The more local the plants are, the more likely you are to succeed, because the plants will be better suited to that environment. An added benefit is that you will be providing food and habitat to native plants and animals.