National Collection Spotlight: White-rock Larkspur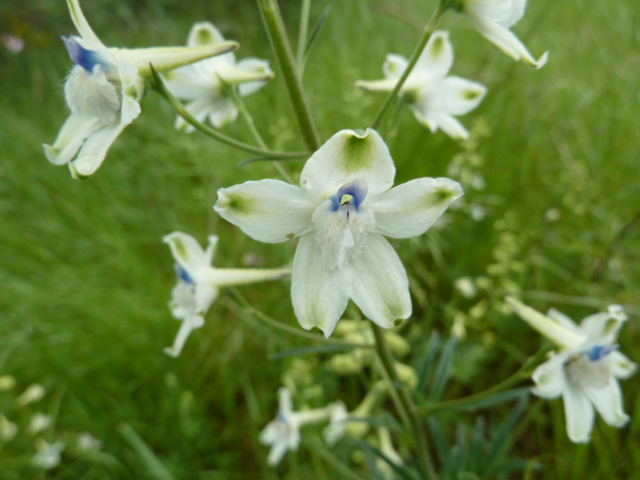 The White-rock larkspur (Delphinium nuttallii ssp. ochroleucum) is a member of a genus famous for beautiful blue flowers. The flowers of this particular species are predominantly white, with a splash of blue towards their centers on small nectariferous petals. This larkspur lives in upland prairies and rocky basaltic cliffs in the Willamette Valley of Oregon, with one population nearby along the Columbia River in Southwestern Washington.
Two other species of rare larkspur share the Willamette Valley with the White-rock larkspur. This interesting coincidence is likely a result of climate events thousands of years ago – a series of massive floods which occurred at the end of the last Ice Age. As of 2020, over 50,000 seeds of this species from 180 accessions are held in collection at the Rae Selling Berry Seed Bank & Plant Conservation Program. These seeds come from 16 sites across both Oregon and Washington, with the majority of the seeds coming from just two of the sites.
Learn more about conservation actions taken for the enchanting White-rock larkspur on its National Collection Plant Profile, and help support its conservation with a Plant Sponsorship.