National Collection Spotlight: Troublesome Phacelia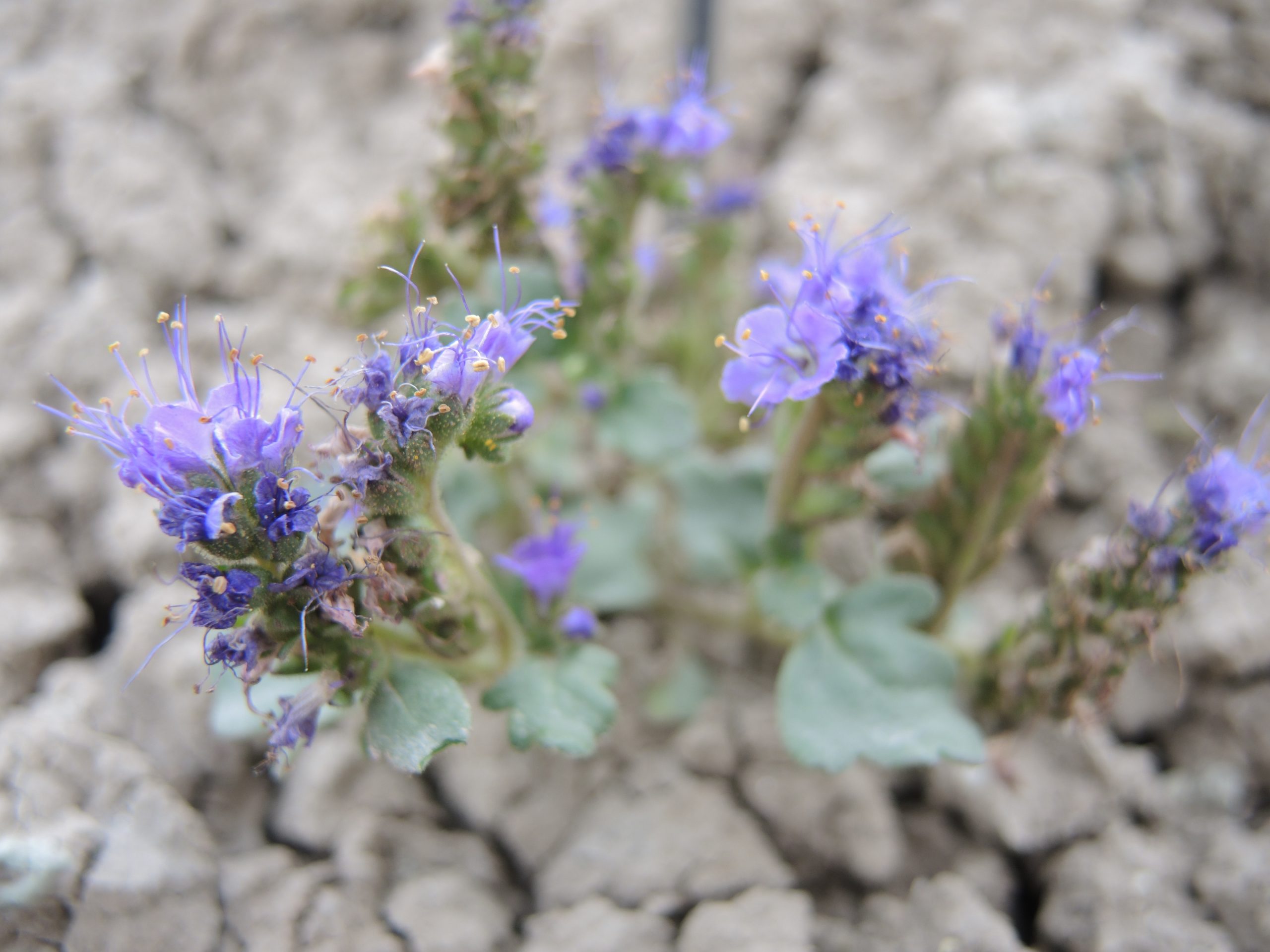 Troublesome phacelia (Phacelia gina-glenneae) is a critically imperiled species which grows on tan-colored shale/clay substrates in Colorado. Described for the first time in 2013, the species is known from only one population in Grand County, Colorado. This plant earned its common name from its proximity to Troublesome Creek, and it flaunts lovely clusters of purple flowers.
Phacelia gina-glenneae is held in the CPC National Collection at Denver Botanic Gardens, where genetic analyses of the species were conducted to quantify its genetic diversity and confirm its separation from similar species in the genus. Seed collected from this species in 2017 is stored at Denver Botanic Gardens as well as the USDA-ARS National Laboratory for Genetic Resources Preservation.
Learn more about conservation actions taken for Troublesome phacelia on its National Collection Plant Profile, and help support its conservation with a Plant Sponsorship.