National Collection Spotlight: San Luis Obispo Mariposa Lily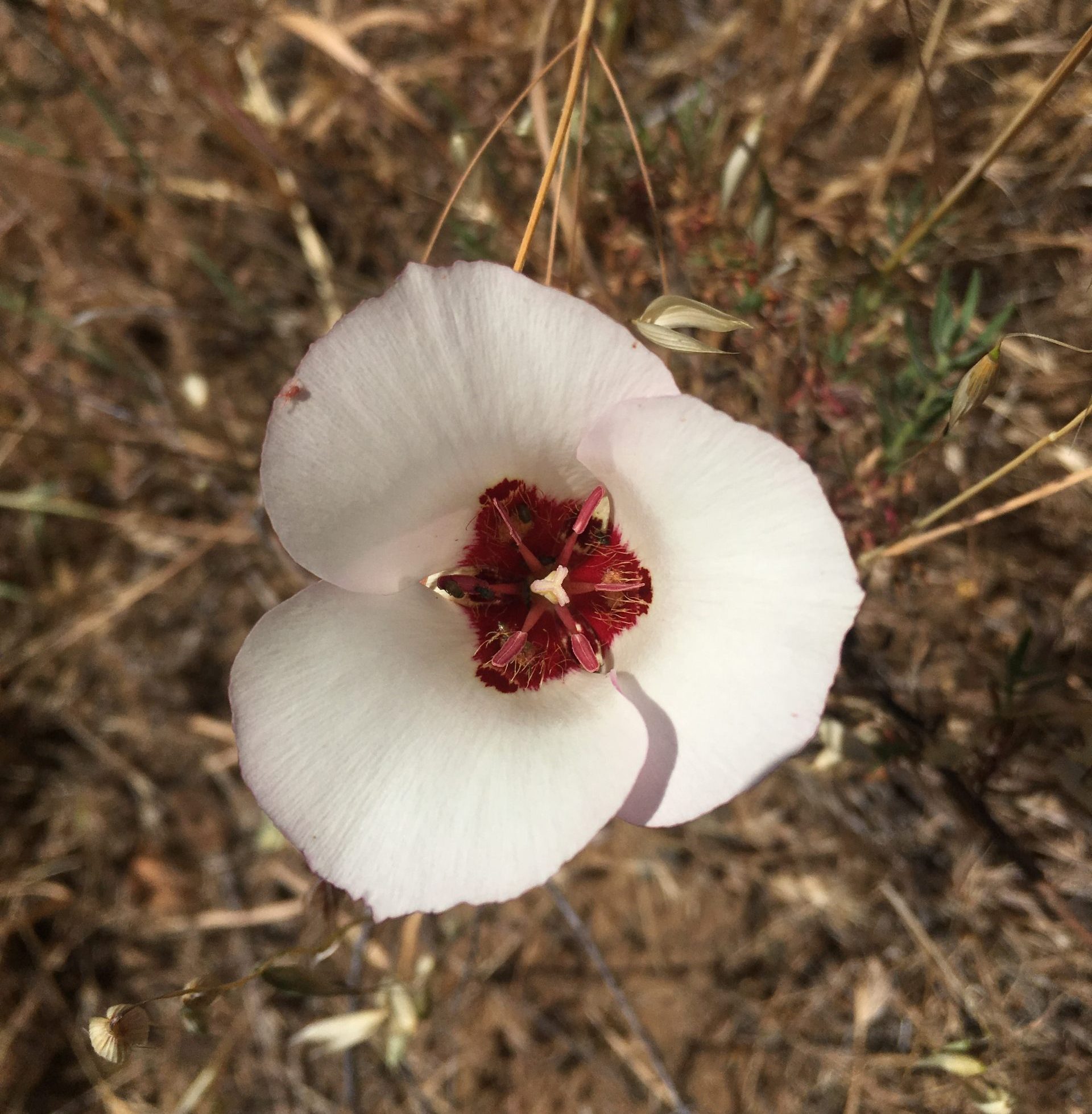 Endemic to San Luis Obispo County on California's central coast, the San Luis Obispo mariposa lily (Calochortus simulans) is a perennial bulb featuring three delicate white or yellow petals, basal hairs, and a nectary in the dark red spot at the base of the petal. This rare plant grows in sandy soils in grassland, chaparral, and yellow pine forest.
In 2019, the Santa Barbara Botanic Garden made conservation seed bank collections at two different populations of Calochortus simulans. One site had a prolific bloom that particular year, with over 400 individuals observed. Although the other site had recently burned, the lilies seemed to do well on an open slope among lupines and other fire-following native annuals and herbaceous perennials. Invasive annual grasses, occurring with high cover and density at both sites, are the biggest perceived threat to these populations. Both populations are also in or near recreation areas, so trampling and collecting could pose a risk during certain times of the year. Additional seed collections have been made as part of the California Plant Rescue initiative.
Learn more about the conservation actions for the beautiful San Luis Obispo mariposa lily on its National Collection Plant Profile, and support its conservation with a Plant Sponsorship.