National Collection Spotlight: Pink Sand-verbena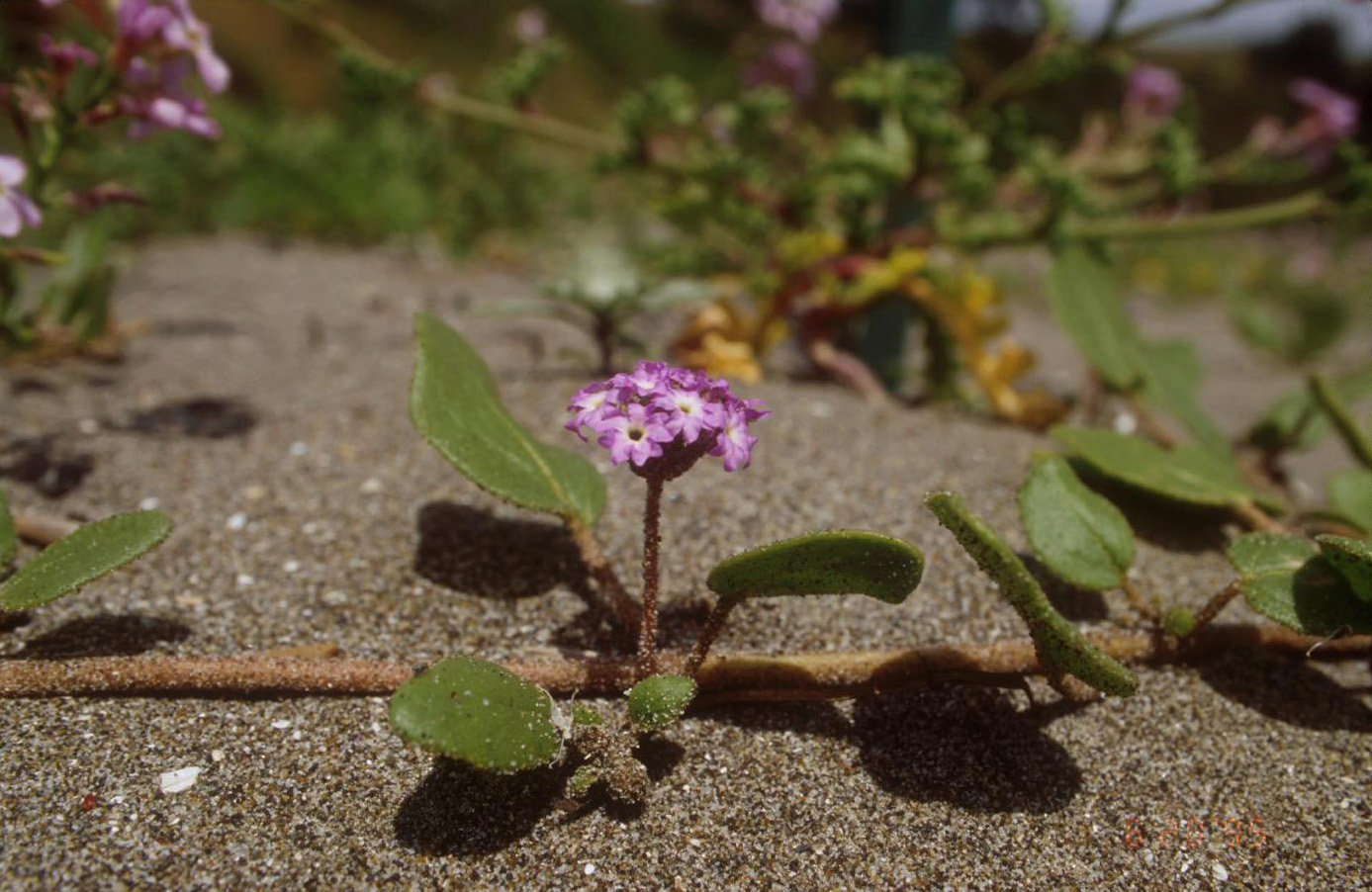 Pink sand-verbena (Abronia umbellata ssp. breviflora) has the distinction of being the first North American plant collected and described from west of the Mississippi—plucked from Monterey Bay, California, on a 1786 scientific expedition. It was found all along the Pacific Coast, from northern California to British Columbia. Over two hundred years later, this species is imperiled—and even thought to be extirpated from British Columbia and Washington.
The pretty pink flowers pop up off succulent-leaved stems that sprawl across sandy beaches in California and Oregon. Populations of pink sand-verbena appear to be correlated with the snowy plover, a small native shorebird that may use this sand-verbena for forage and cover. Both species are impacted by habitat destruction caused by human activity and exotic plant invasion. The Institute for Applied Ecology has been working with pink sand-verbena for decades, including monitoring, seeding and translocation experiments, and population monitoring.
Rae Selling Berry Seed Bank's early collection of pink sand-verbena made it a perfect candidate for CPC's Seed Longevity Research effort, funded by the IMLS. Comparing a fresh seed collection to the original will help CPC partners understand how to best conserve this species and others for decades to come.
Learn more about the rich history of and conservation actions for pink sand-verbena on its National Collection Plant Profile, and support its conservation with a Plant Sponsorship.