National Collection Spotlight: Missouri bladderpod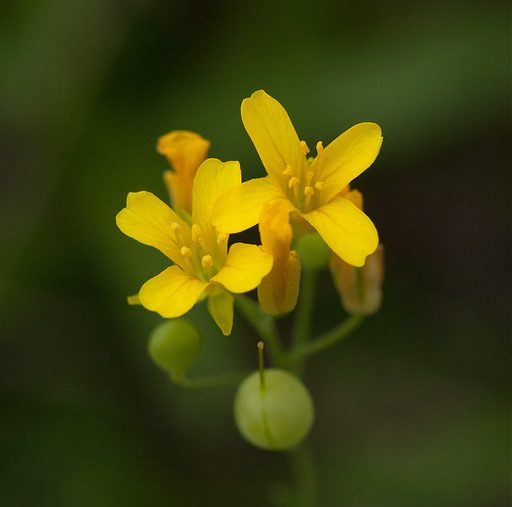 Missouri bladderpod (Physaria filiformis) is a vulnerable species native to Missouri and Arkansas. Bladderpods earn their common name by virtue of the globose fruits in which they carry their seeds. The Missouri bladderpod lives in limestone, dolomite, or shale glades, which are sparsely vegetated grasslands with shallow soils and exposed bedrock – just one example of the many types of grassland habitats across the United States. This rare plant was once considered endangered under the Endangered Species Act, but it is currently listed as threatened.
Physaria filiformis is held in the CPC National Collection at Missouri Botanical Garden, where conservationists are conducting a range-wide population genetics study. Missouri bladderpod is sponsored at Missouri Botanical Garden, helping to support conservation efforts for the species.
Learn more about conservation actions taken for Missouri bladderpod on its National Collection Plant Profile, and help support critical conservation work for rare plants with a Plant Sponsorship.