National Collection Spotlight: Canelo Hills Ladies'-tresses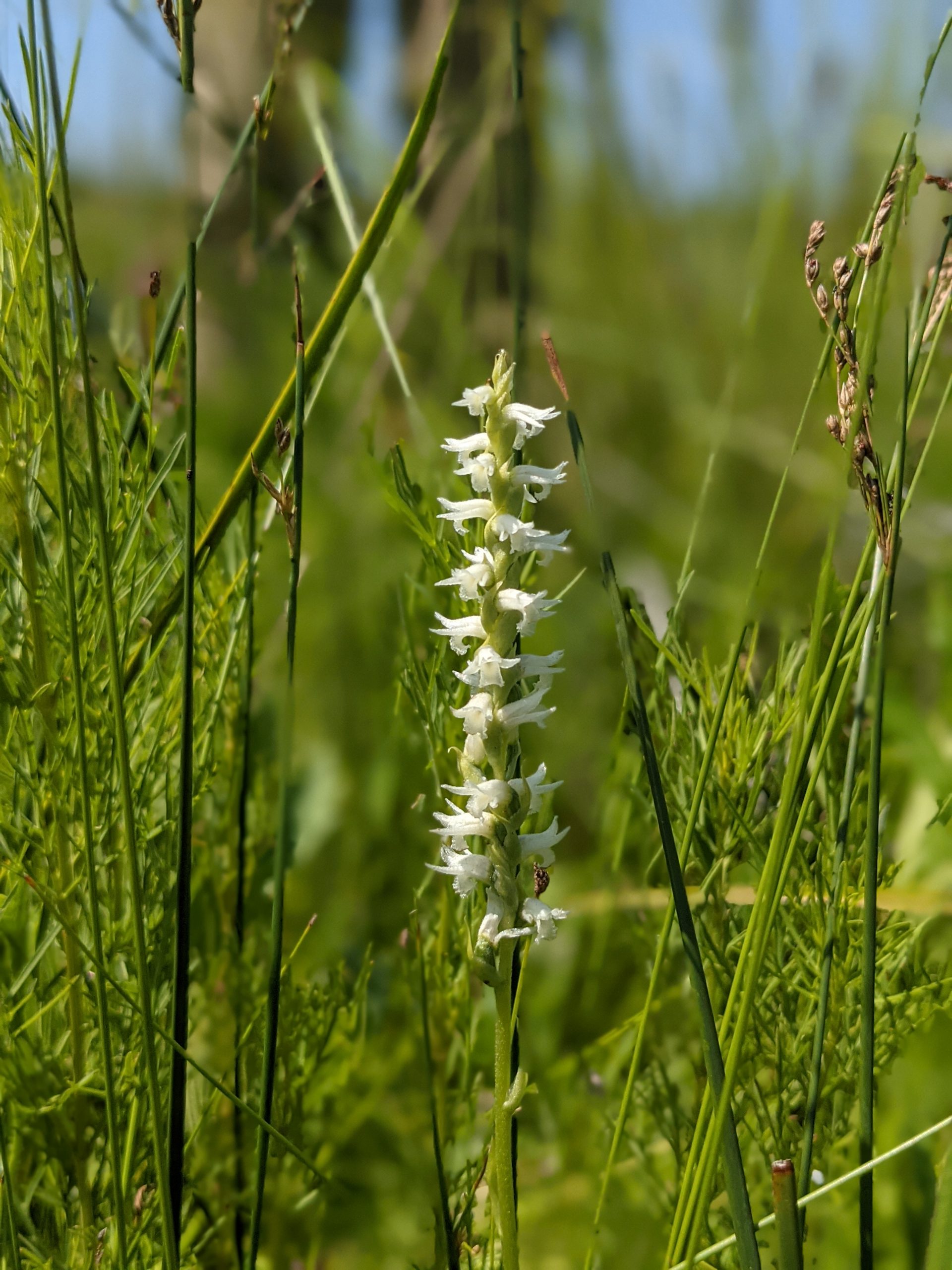 Canelo Hills Ladies'-tresses (Spiranthes delitescens) is a critically imperiled orchid species endemic to southern Arizona. Small white flowers line the twisting inflorescence of this terrestrial orchid, with as many as 40 flowers appearing on each inflorescence. There are currently just two known extant populations of this rare species, and it is listed as Endangered under the federal Endangered Species Act. The cienega habitat, a type of marshy wetland in the Southwest, that this species calls home is limited in availability and the two known remaining populations exist on private land.
Scientists at Desert Botanical Garden have been working with the U.S. Fish and Wildlife Service, the Smithsonian's North American Orchid Conservation Center, and private ranchers to conserve this species through propagation and fungal research. Researchers are also working with trained ecological scent detection dogs to locate new individuals and subpopulations as well as historical populations that have not been documented for decades. This orchid is held in the CPC National Collection at Desert Botanical Garden, Arizona Sonora Desert Museum, and Cincinnati Zoo & Botanical Gardens.
Learn more about conservation actions taken for Canelo Hills Ladies'-tresses on its National Collection Plant Profile, and help support critical conservation work for this species with a Plant Sponsorship.