Botanical Research Institute of Texas
Eula Whitehouse and the Cryptogams
Based on information from Brandy Watts, Librarian, Tiana Rehman, Herbarium Collections Manager, and Barney Lipscomb, Director of Press
A gifted artist and well-rounded scientist, Dr. Eula Whitehouse was an incredibly accomplished botanist. And she achieved this distinction in an era when her advanced education (earning her Ph.D. in 1938) made her exceedingly rare among women. Though a well-rounded botanist, her fields of research were also unusual: cryptogams, a non-taxonomic term encompassing mosses, ferns, fungi, lichens, and algae, which all reproduce cryptically by spores. Southern Methodist University (SMU) Herbarium Director Lloyd Shinners recognized Eula's contributions by awarding her the position of Curator of Cryptogams in 1954.
Background photo: Eula Whitehouse's camera. Photo credit: Brandy Watts, courtesy of BRIT Library of the Botanical Research Institute of Texas.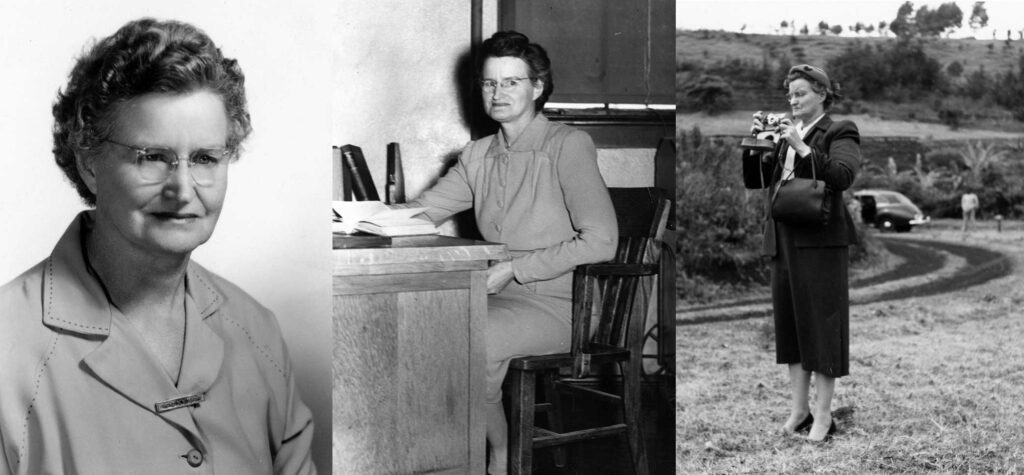 Eula's botanical contributions while working at SMU have carried forward to the Botanical Research Institute of Texas (BRIT). BRIT was established in 1987 to care for and house SMU's extensive herbarium and botanical library. The collections include many of Eula's drawings, six of her publications, her personal library, and thousands of her collected specimens. Her herbarium collections are particularly prominent amongst BRIT's bryophyte collection.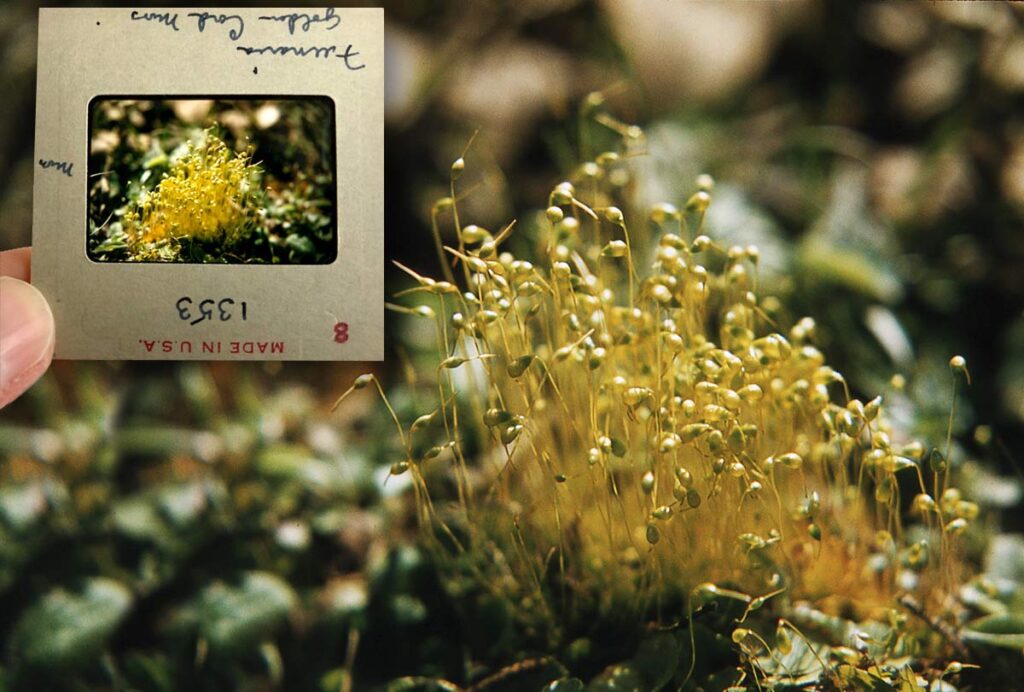 During her tenure as Curator of Cryptogams, Eula traveled extensively. The mosses, liverworts, and hornworts to which many people pay no heed were often her targets. She collected mosses in Africa, traveled and collected in Hawaii, and studied mosses and liverworts at the University of Washington. In 1956, she engaged in a year-long, around-the-world botanizing trip. Her collections include specimens from Australia, New Zealand, Cyprus, India, Singapore, Fiji, and Mexico. And, of course, from Texas.
With the SMU botanical collection and Eula's archive, BRIT inherited one of the best collections of Texas bryophytes, including vouchers for the The Mosses of Texas. In this work, Eula built on the early efforts of Frederick McAllister to list the mosses of the expansive state of Texas. McAllister's work was largely based on the collection of the University of Texas Herbarium (TEX), which focused on southern and central Texas. Through her own collecting, Eula added much needed information on the mosses of northern, eastern, and western regions of the state.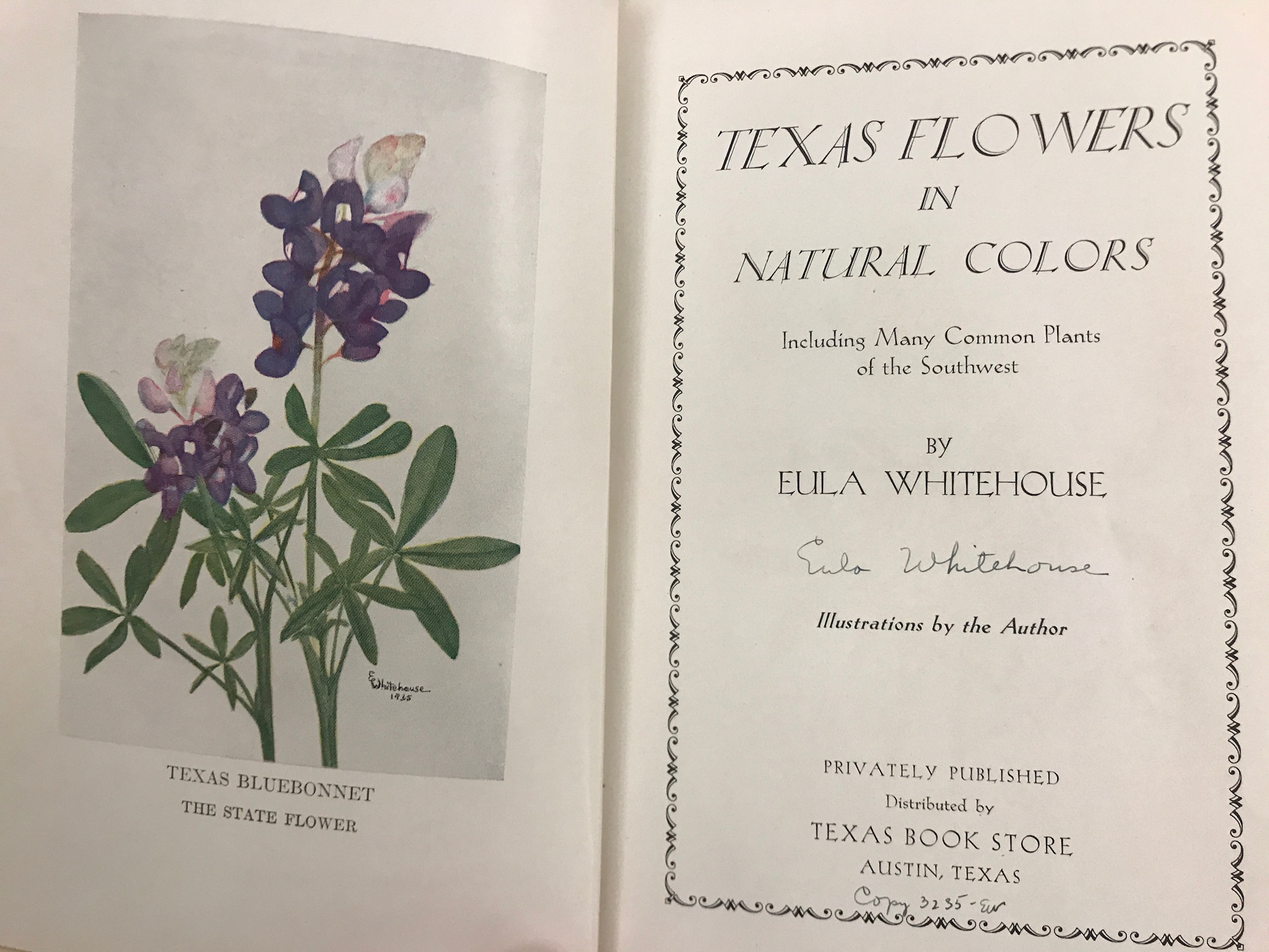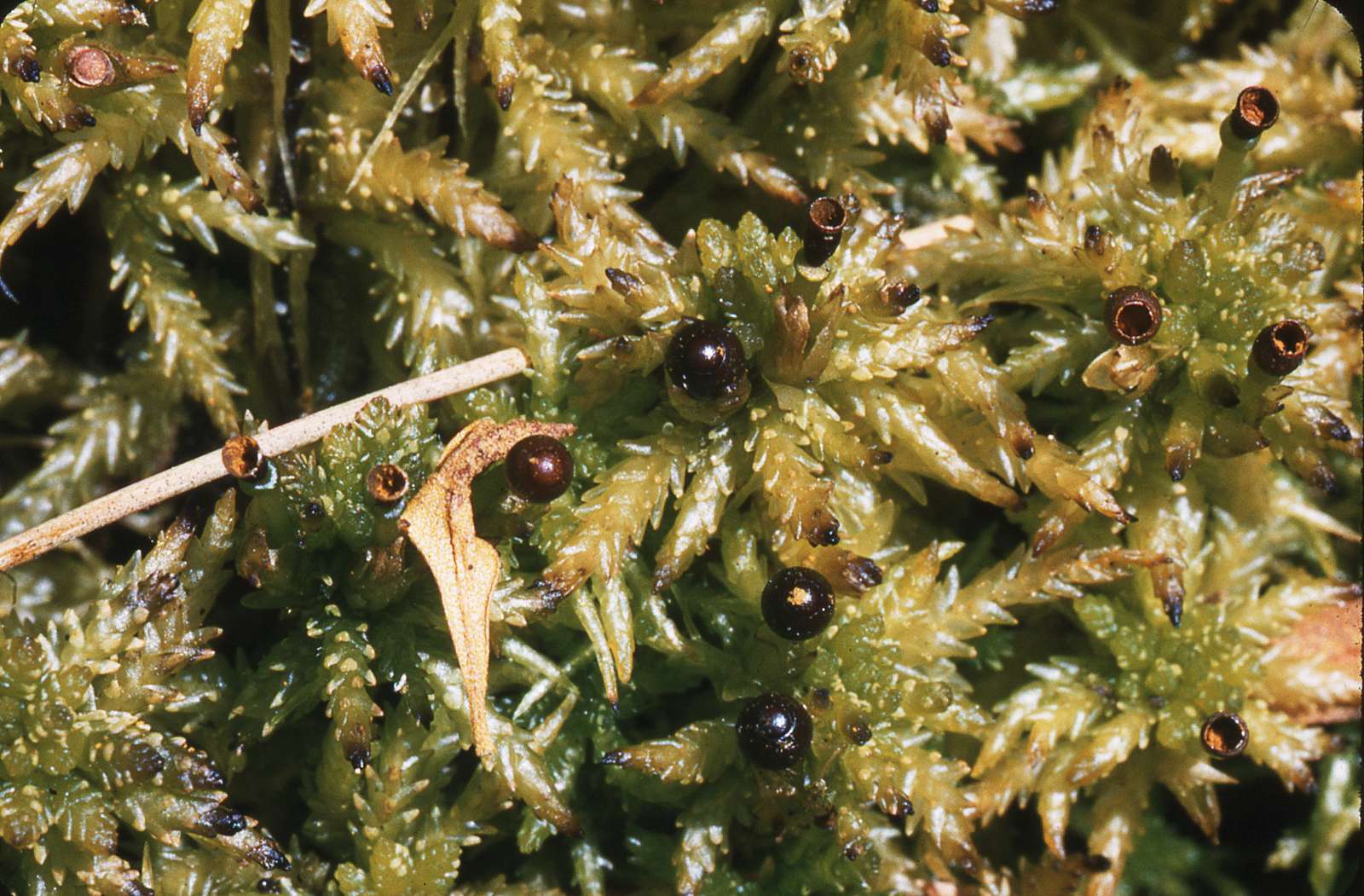 In the foreword to The Mosses of Texas, Eula laments the general lack of research on the ecology of Texas mosses. This information gap continues to exist today for most bryophytes in the nation (and beyond). Being nonvascular plants, and thus lacking that supportive tissue, mosses (as well as liverworts and hornworts) are small and fairly inconspicuous; they can be overlooked, even by botanists. The bryophytes of Texas are still understudied and under-documented due to the sheer size of the state and the relatively few (though often dedicated) people searching for them.  It is difficult to talk about conserving a group of plants without first knowing that there's something to be conserved. Although BRIT does not currently have a bryologist on staff, the institute is committed to continuing the work of documenting bryophytes, making the specimens available through loans and visits, and putting digital collection records online.
Since Eula's retirement, the BRIT bryophyte herbarium collection has seen a few fits and starts in growth. Eula remains the most prolific collector of existing specimens, with a total of 4,518 of nearly 16,000 at BRIT. Only 141 Texas specimens were collected in the 11 years following her retirement. The rate of collections picked up following the recruitment of William F. Mahler as Assistant Curator to the SMU Herbarium; in the next 11 years, the number of Texas specimens collected increased nine-fold. This growth in the bryophyte collection motivated Mahler's publication of  The Mosses of Texas: A manual of the moss flora with sketches in 1980.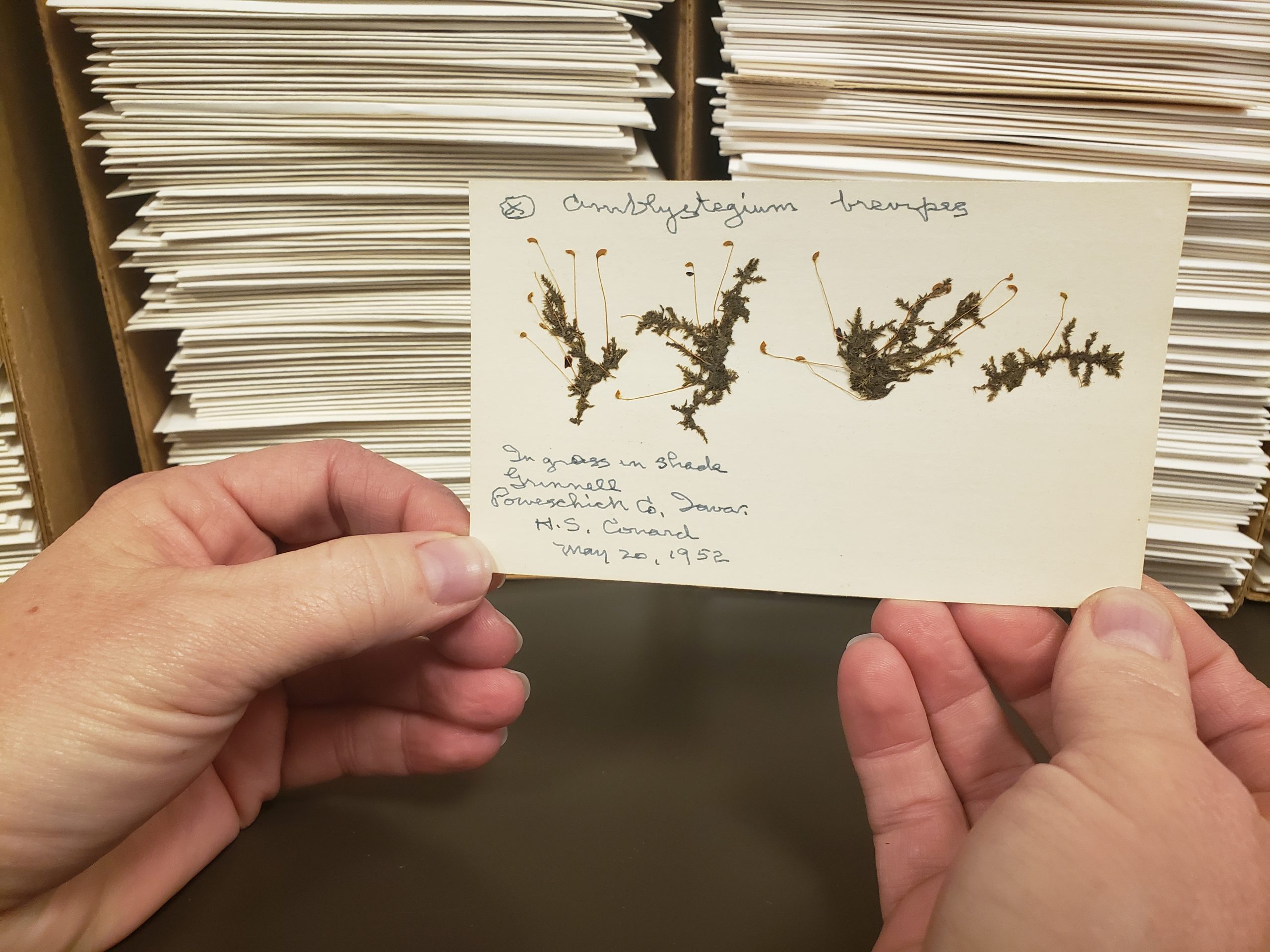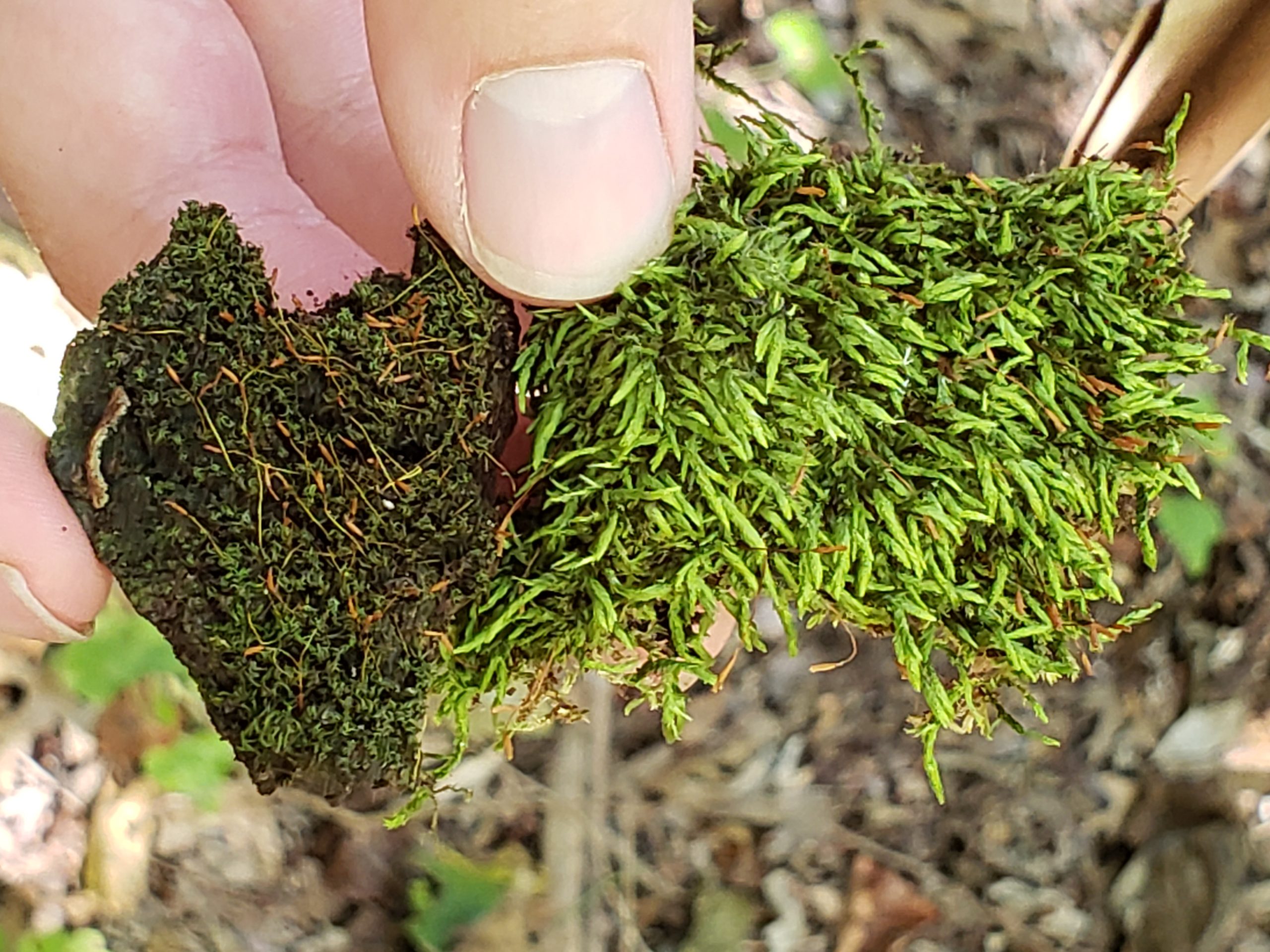 Although most of BRIT's bryophyte collection (75%) was collected in or before 1980, the collection is still growing and serving an important role for research. The current herbarium manager, Tiana Rehman, states, "I am not typically a collector of mosses, but I feel a duty to grow the collection in an informed way, especially when I see the care and impact Eula Whitehouse and Bill Mahler had on the collection." And so she does, with the help of research associates such as Charles Gardener, partners like Dale Kruse of Texas A&M University Herbarium, interns, independent researchers, and others.
To increase the reach of the collection, most of the herbarium's 16,000 bryophyte specimens have been digitized and made accessible to all through bryophyteportal.org as a reference for research. BRIT continues to make an effort to digitize their collections, imaging key specimens at high resolution and converting textual and graphical elements into a digital format that can more easily lend itself to data analysis and synthesis.
Many years ago, Eula Whitehouse worked in the field with her Exakta camera, one of the first single-lens reflex (SLR) cameras available. It was a far cry from the high-resolution cameras and light boxes used to digitize parts of her collection now, but the concept to document and share with others is the same. With her artistic eye, Eula created photos that were beautiful and worth sharing—even of those inconspicuous bryophytes. It is fortunate for bryophytes that this trailblazing woman of science brought her trail to them.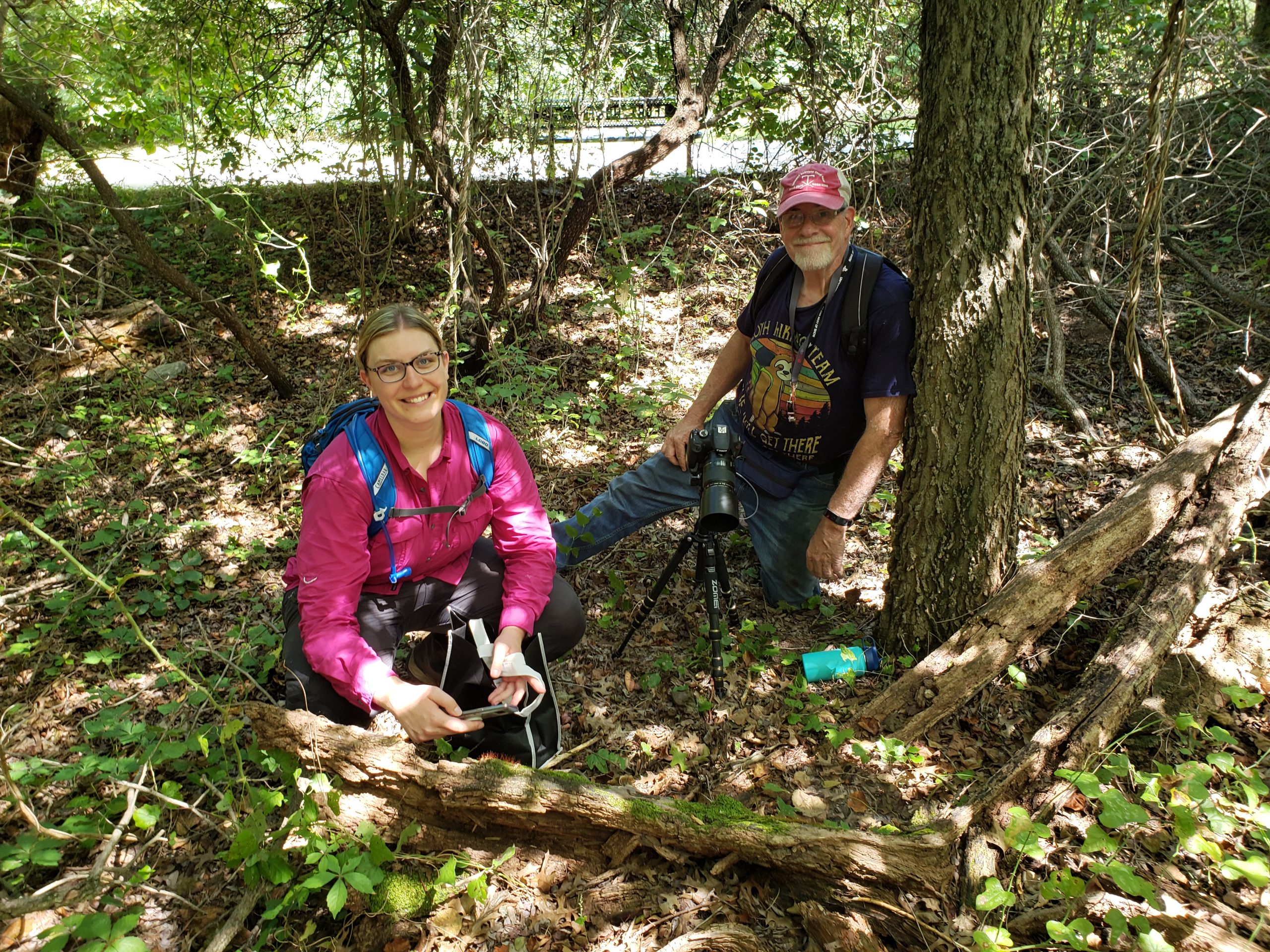 All photos: Courtesy of BRIT Library of the Botanical Research Institute of Texas.