San Antonio Botanical Garden
Ethnobotanical Programming at the San Antonio Botanical Garden
By Maeve Bassett, M.A.A., Conservation and Volunteer Programs Specialist
Ethnobotany—the study of the relationship between people and plants—isn't a common term anymore, even in botanical gardens; consolidated collections of ethnobotany. Botanical gardens  showcase plants deemed regionally important, deciding which plants to include in the collections, which should be interpreted, and which should be considered as weeds. Many stories of potential interest to visitors remain hidden. Purslane, for example, is a weed in the United States but a common salad green throughout most of the Middle East, where it might be found in a botanical garden's culinary display.
As the conservation specialist at the San Antonio Botanical Garden, I use my training as an ethnobotanist to provide new ways for people to view, relate to, and appreciate plants. Not everyone can or wants to garden; not everyone would like to add more plants to their diet; and not everyone thinks experiencing the beauty of flowers is worth an admission fee. Yet people do have pervasive relationships to plants that they may not realize—from a morning coffee dependency to a Texas-heat-mitigating cotton wardrobe, or even the nostalgia felt for a mother's loved (or despised) green bean recipe.
Backgroundphoto: Turk's Cap/Lazy Hibiscus (Malvaviscus arboreus var. drummondii). Photo by Maeve Bassett courtesy of San Antonio Botanical Garden.
Programs, events, and displays that relate plants to people's interests—such as math, art, and music—can attract a much larger audience to a botanical garden. However, taking the extra step and increasing people's understanding and appreciation for native plants does have its challenges. It's easy to have fond memories of roses and tomatoes, but a shrubby plant by the side of the road may bring up memories of endless weeding or an unpleasant thorny encounter. And although native plants are getting more recognition for ecological benefits and reduced maintenance in landscaping, those uses rarely come with any emotional attachment. Making a connection between native plants and people's interests is a valuable tool that botanical gardens can use to promote sustainability, historical understanding, and a variety of other regional benefits.
The San Antonio Botanical Garden is lucky to feature three trails highlighting areas of Texas and their plants: East Texas Pineywoods, South Texas, and the Texas Hill Country. To foster a wider appreciation for native plants, the Garden hosts a monthly "Ethnobotany of Native Plants" walk that we adapt seasonally to what is blooming or a relevant theme. My other programs focus on contextualizing plants in new ways to reach different interests.  Examples include my "Teas, Tisanes, and Texas Natives" class, a DIY series with in-house Chef Katrina Flores, incorporating native plants into workshops about foodstuffs like Za'atar, as well as my "Nefarious Plants" tour, which explores the darker sides and uses of plants. Intriguing native plants covered in the walks may include:
Mountain Cedar (Juniperus ashei): This tree—which is neither a cedar nor grows in the mountains—is also known as the Ashe Juniper. During the winter, it releases such a high concentration of pollen that the resulting region-wide cold/flu-like symptoms have earned the name "cedar fever." Juniper berries have been used extensively throughout history wherever they grow. When Anglo-settlers arrived in South Texas in the mid-1800s, they were very happy to find a local juniper to flavor their gin.
Passionflower (Passiflora foetida): Although its name suggests a more stimulating effect, passionflower is actually used to help with relaxation and sleep. The name was coined by Spanish Missionaries, who discerned signs of the crucifixion in the unique flower structure: five stamens for the five wounds, three stigmas that resemble the three nails, a fringe representing the crown of thorns, and ten petals representing the disciples (excluding Peter and Judas). The missionaries interpreted these features as signs from God in support of their mission. Locally the plant is also called Maypop, because when you step on the balloon-like fruit, it may … pop!
Turk's Cap/Lazy Hibiscus (Malvaviscus arboreus var. drummondii): Turk's Cap is seen all over San Antonio as a low maintenance landscaping plant. It is also a fantastic edible—the prolific red flowers don't have much flavor but do offer a sweet pocket of nectar at the base, and the fruit are lightly sweet and hugely popular with local fauna. The leaves may be used in ways similar to spinach—however, like okra, this plant in the Malvaceae (Mallow) family can get quite slimy, especially when boiled.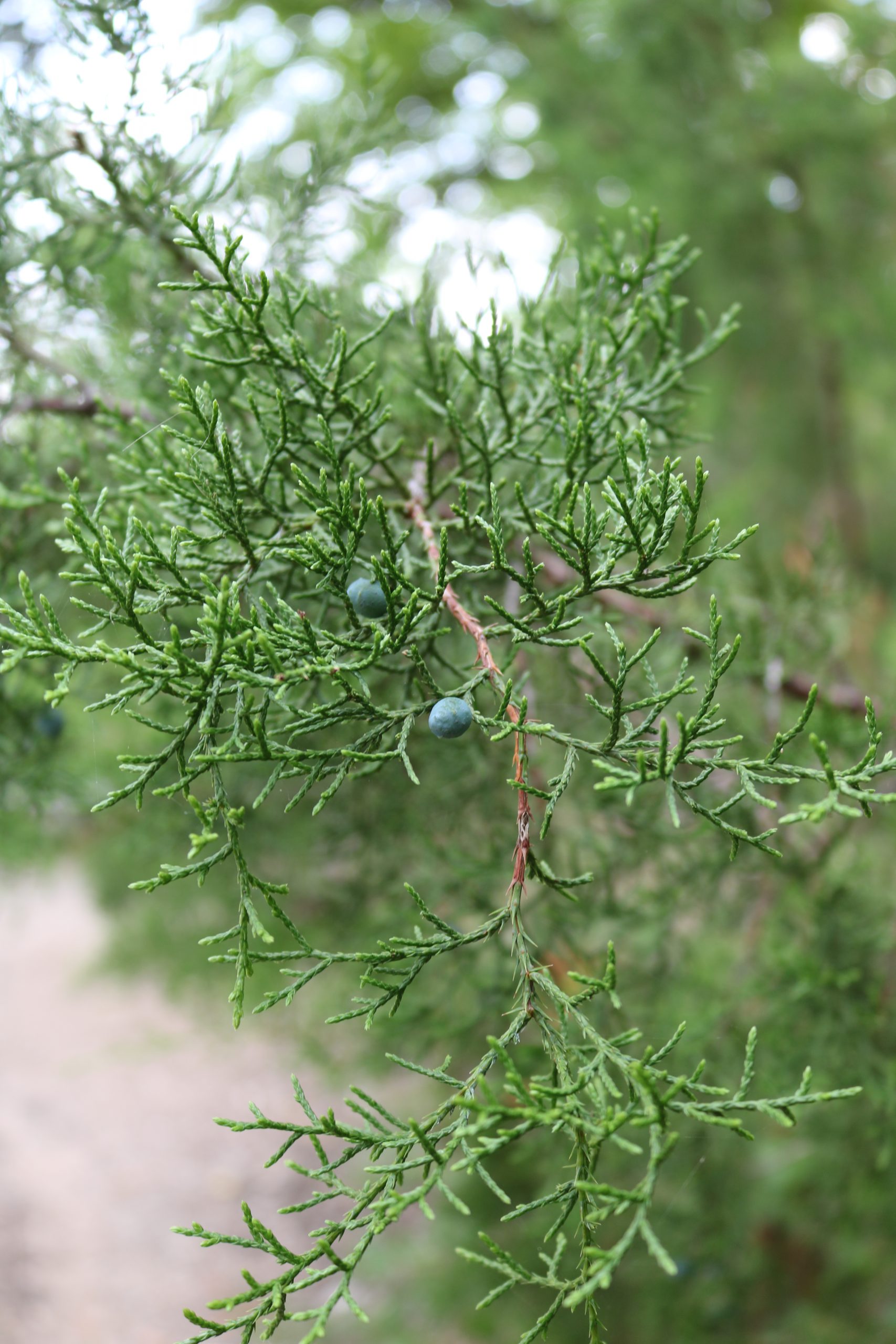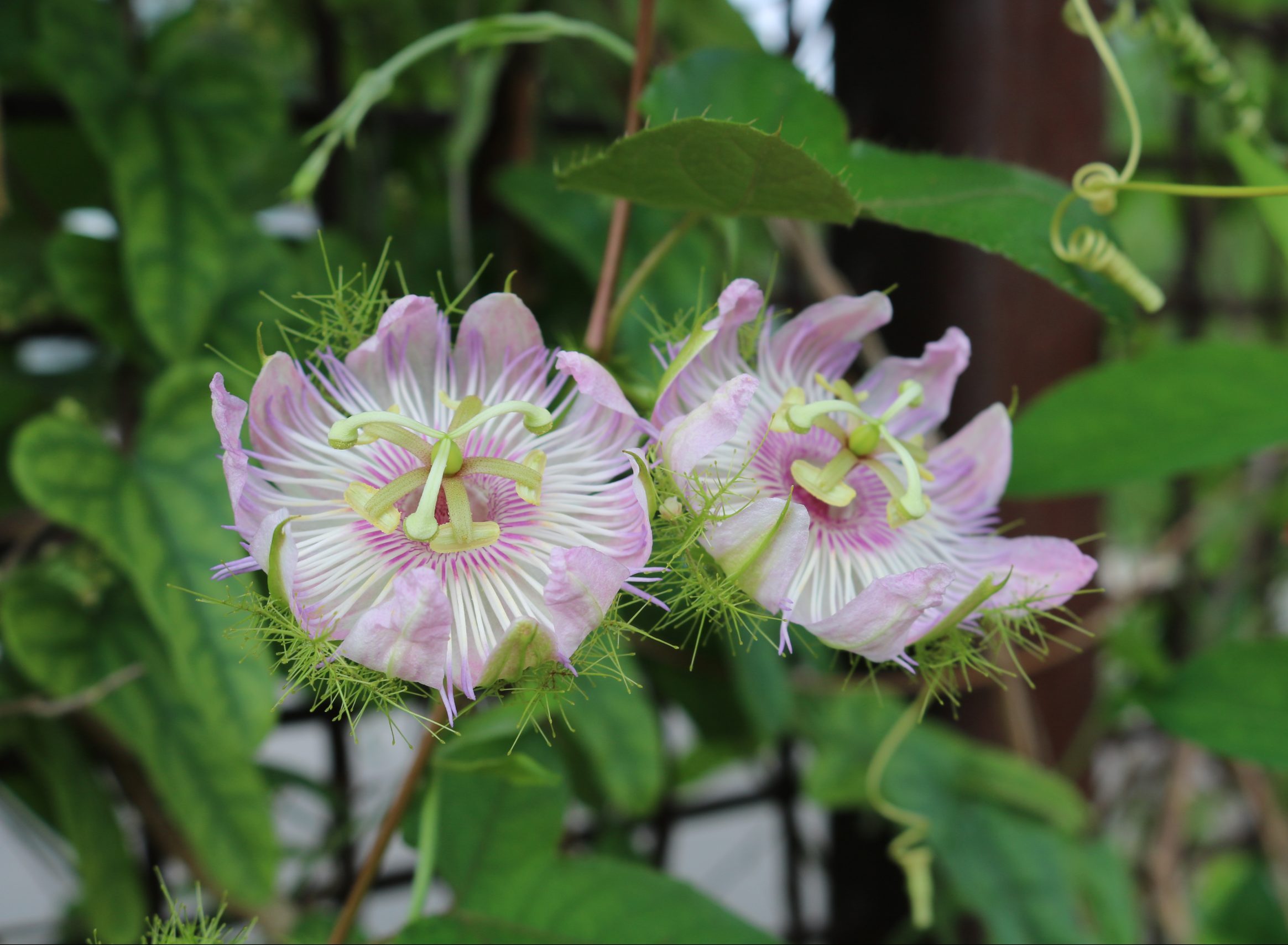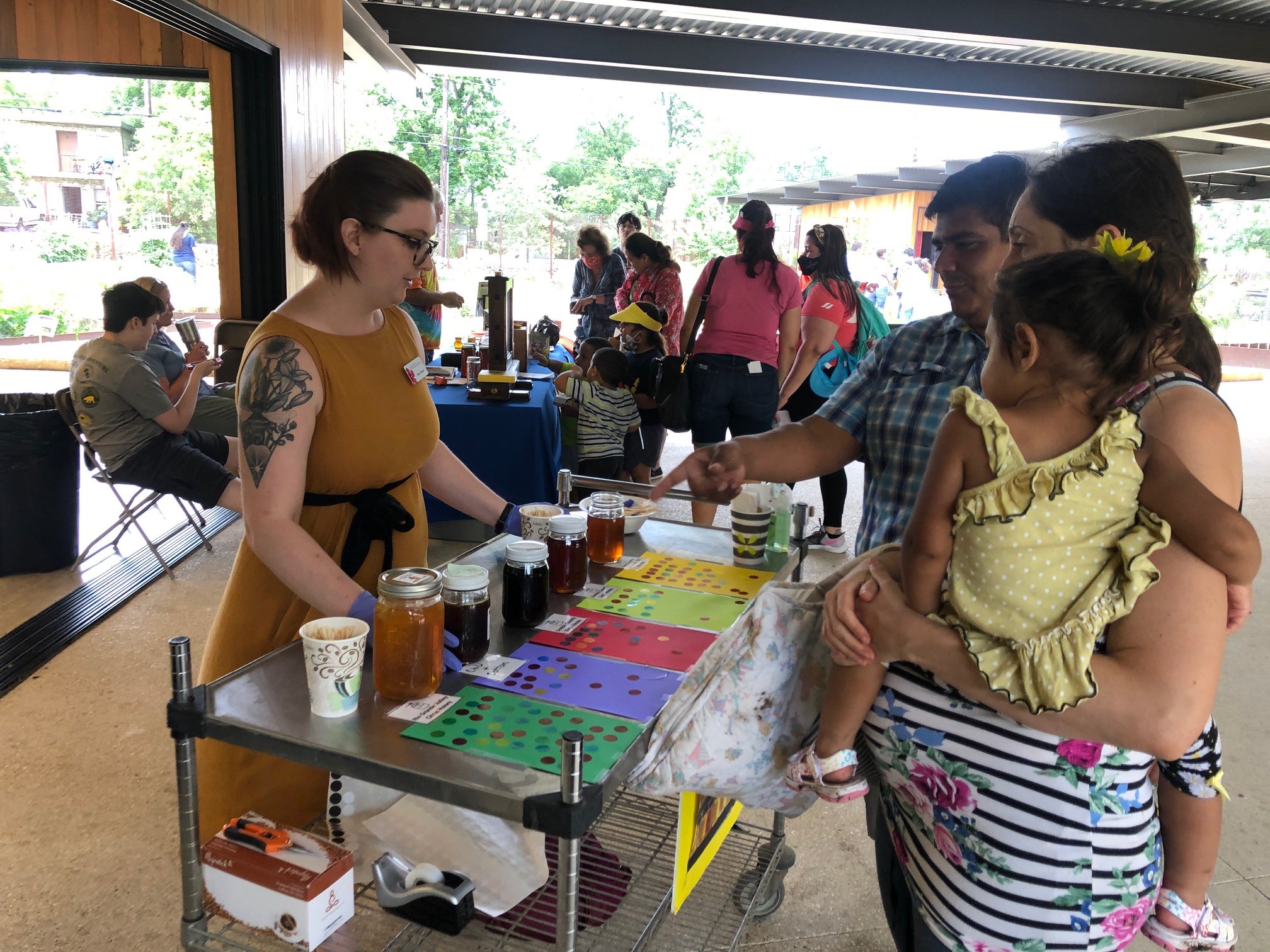 One of my most important goals as the conservation specialist at the San Antonio Botanical Garden is to help people understand how botanical gardens can play a role in their lives—especially people who feel like botanical gardens are not a place for them. Starting those conversations through a diverse range of programs can spur people into making their own connections and explore the plants in their lives. The entry points may be culinary, historical, economical, cultural, or maybe just through taking a second glance at the shrubby plant that popped up at the end of their driveway. A wider appreciation—even acknowledgement—of plants by the general public is an essential step towards more effective and comprehensive conservation education.