Conservation Champions
Carolyn Schmitz and Tony Schmitz
Art and a deep love of nature run in the Schmitz family. Carolyn Schmitz, a Prescott, Arizona-based artist, and her brother, Tony Schmitz, an animator and filmmaker, recently partnered with CPC President and CEO Dr. Joyce Maschinski to promote CPC's mission to save rare plants. Their medium is a new one for CPC: animated video. The vibrant, inspiring production takes viewers of all ages on a journey to discover what life would be like without plants. The video demonstrates the power of art to connect and inspire people. Its message is simple, yet powerful: plants matter, they have a profound impact on all life on Earth, and we all have a responsibility to protect these precious resources. In honor of their artistic and creative contributions to Save Plants, we honor Carolyn and Tony as our June 2021 Conservation Champions.
Background photo: Carolyn Schmitz & Tony Schmitz walking in the desert near Phoenix, Arizona, 1965. Image courtesy of Carolyn Schmitz.
When did you first fall in love with nature?
Carolyn: My first home in rural Missouri was a treasure trove of animal and plant life. There were wild roses and stinky fungi. Crawdads and rabbits. Thorny trees and mossy springs. Flowering glens and murky ponds. When I was seven, my family moved to Arizona, where a new world of botanical and geological wonders swept me away. I will never forget when I first saw saguaros, in 1953 on our drive from Prescott to Phoenix. At that time, Black Canyon Highway was a dirt road, dropping down from the mesa into the desert, and there were the giant cacti, somehow anchored upright on the steep slopes! The biggest bonus is that I never fell OUT of love with nature. All children should be so lucky! Imagine how much safer this earth would be in our hands if this were so!
Tony: Until I was twelve, our family lived in the country on 35 wooded acres south of Kansas City, Missouri. I spent many hours playing around a nearby pond or along a creek that wound through the red oak and birch trees. A chorus of cicadas was the sound of my summer. There was a stand of black walnut trees that shaded my mother's garden of tomatoes, cucumbers, and rhubarb. When the black walnuts fell, the snow would not be far behind. Those sights and smells, and how all of nature responded to the changing of the seasons, left their indelible imprint.
What do you feel is the power of art to inspire people and connect them to nature?
Carolyn: Because I am an artist, it is obvious to me that people desperately need art.  There is so much in nature to lift our spirits and heal our souls. We live in the Garden of Eden! I can only assume that what inspires me, also inspires and renews others.  Art is one way to bring nature to people.
Tony: One of my earliest projects working for Public Television as a filmmaker was a series on contemporary Native American artists. I spent many weeks among the Navajo and Pueblo Peoples in Arizona and New Mexico. They were painters, potters, and jewelry makers. Their modern art carried the influence of an ancient tradition of art, whose purpose was to interpret the world and connect people to the land that sustained them. Through them, I learned the power of art to connect people to nature. Art bypasses the mind to touch the heart.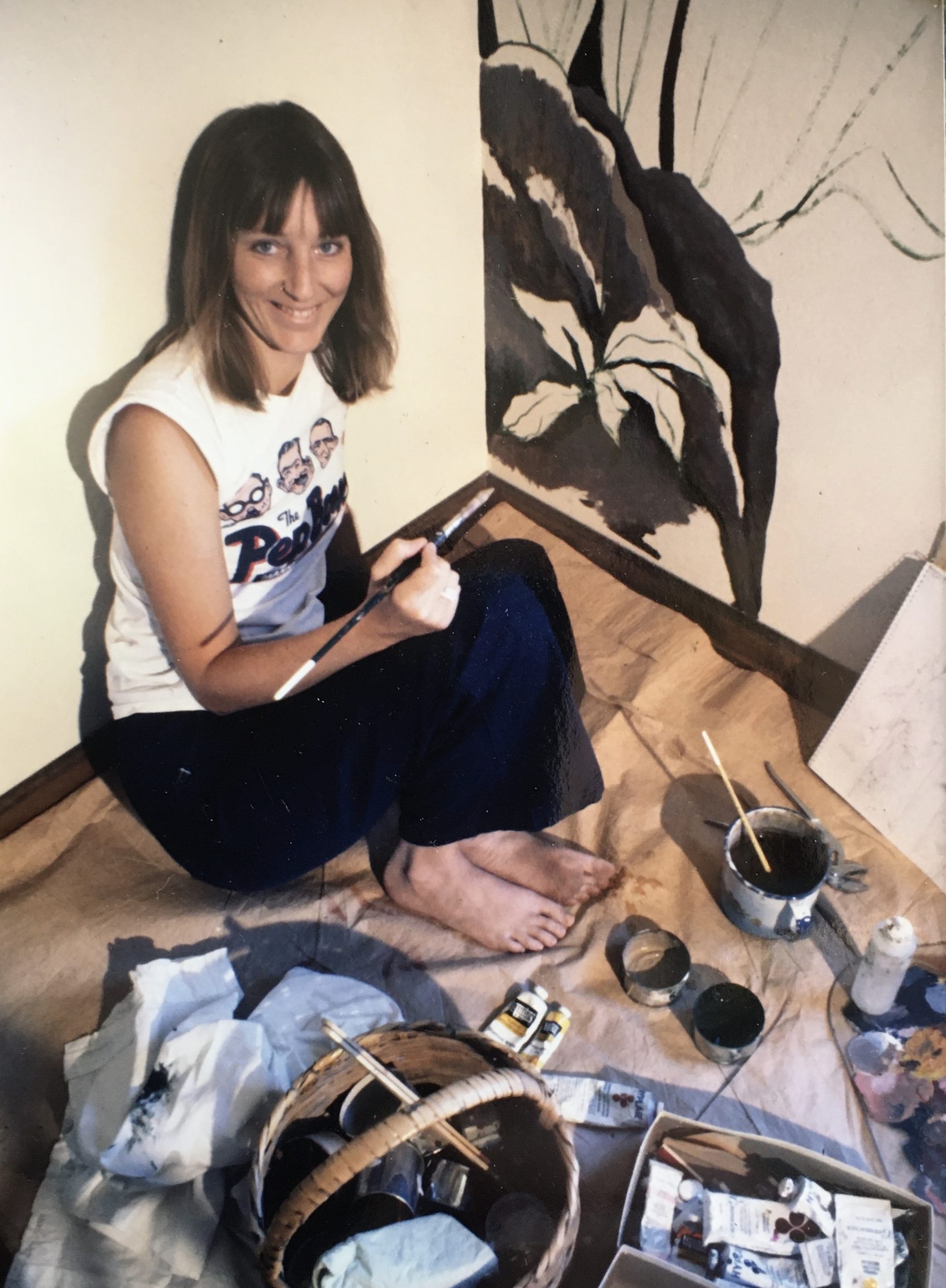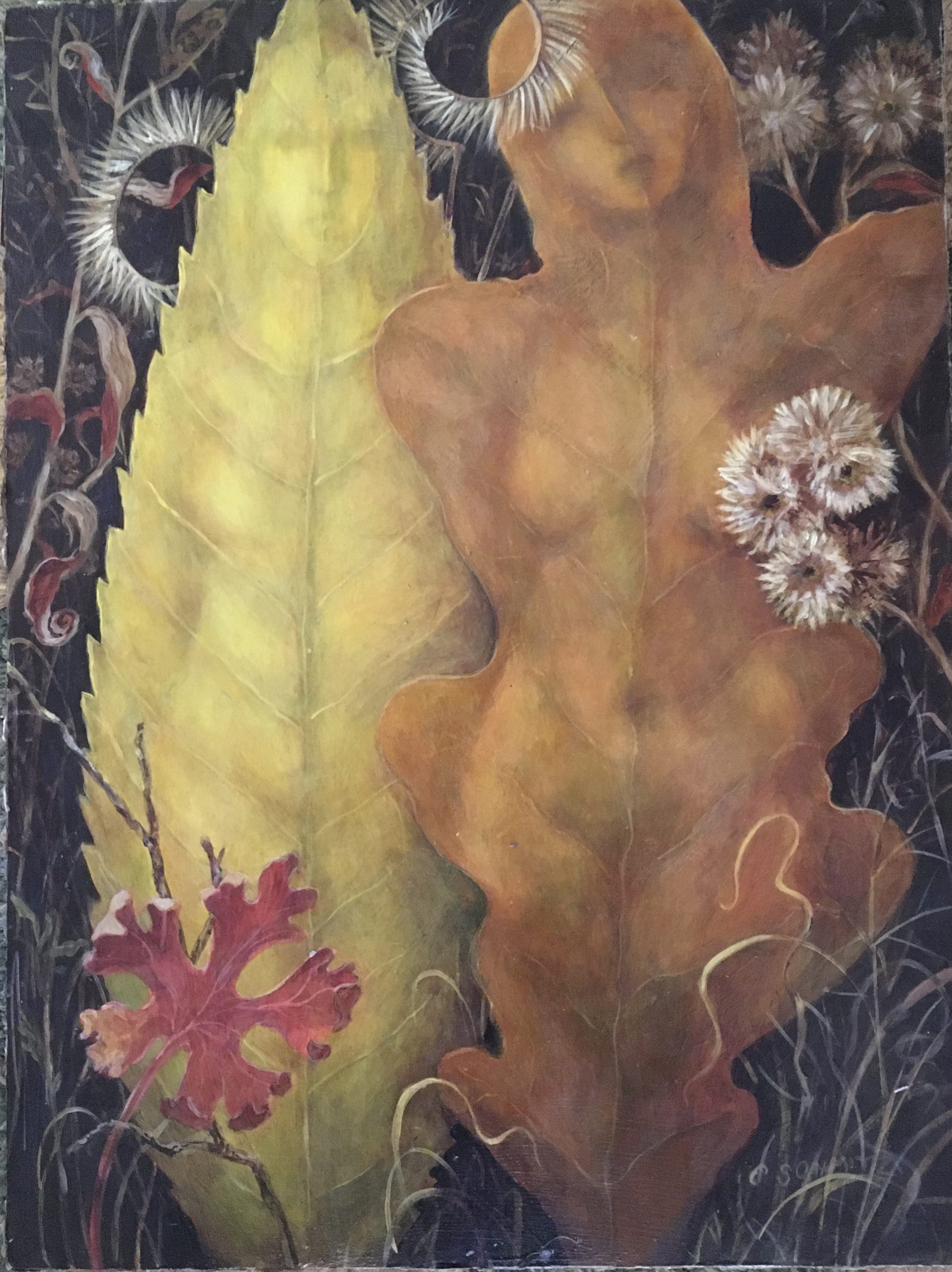 What was your inspiration for the new animated "Save Plants" video?
Carolyn: Growing up in the early '50's, when TV first settled into our homes, I was of course a child of Disney, feasting on animated cartoons and films. I saw that animal characters could convey messages to reach all kinds of people. Using the animals familiar to me, I chose two Gila monsters for the Save Plants video because of their striking appearance, humor, and vulnerability. Other small desert creatures either whispered or shouted, depending on their personality traits. An owl seemed ideal to express gravity and urgency. Even the darkling beetle, an equally beloved member of our forest community, was given a role.
Tony: When doing background reading in preparation for the project, I found fascinating science about the role of plants in transforming a molten rock into a habitable planet ("Making Eden," by David Beerling). Carolyn's animal characters seemed like the perfect intermediaries to carry the message about the importance of plants. Animals are our ambassadors from the natural world. They teach us through their ingenious ways of interacting with the plant world.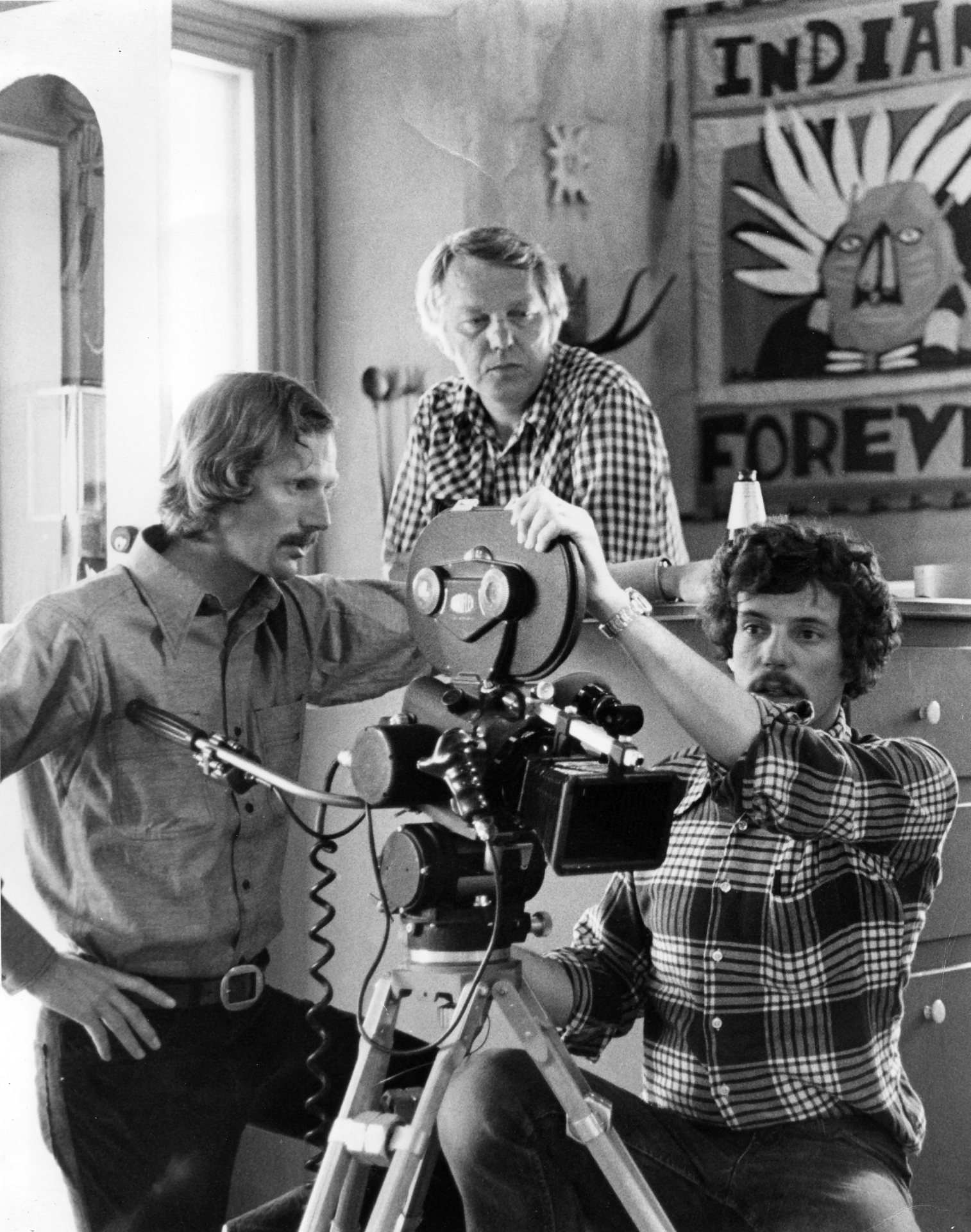 What was the creative process like as you brought the "Save Plants" video to life?
Carolyn: Tony and I both worked on creating the story. We hashed out about a half dozen versions. Because I had never done an animated film, there was an enormous learning curve! Whenever I felt stuck, I tapped into my emotions and transferred them to the animals. For example, [there were] times I felt like screaming to get the message about the danger to plants to penetrate deaf ears, so I chose a ground squirrel using a trumpet-like Datura flower to amplify his tiny voice.
Tony: Once we had settled on the storyboard, Carolyn began creating the paintings for each scene. She sent me her two-dimensional art and I transformed it into three-dimensional action. Using Photoshop and Adobe After Effects, I separated the paintings into layers and created movements for each of the layers independently. I sent a first draft of the movements to Carolyn, and she often modified the painting, knowing what was possible. There was a lot of back-and-forth collaboration before settling on the final version of a scene.
Why does CPC's mission to safeguard rare and endangered plants resonate with you?
Carolyn: Living in the same spot for over 65 years makes it easy to see the rapid changes in our environment–how vulnerable plants are not only to changes in temperature, weather patterns, and moisture, but also to the brute force of humans and machines. Decades ago, towering stands of grape ivy climbed to the tops of the ponderosas. Now they can barely get off the ground. Dense colonies of wild roses once crowded the rocky stream beds. Now we can hardly find any of them. The willows, walnuts, and cottonwoods that were like family are gone. During my years as a freelance illustrator, I worked for landscape architects who pioneered the use of indigenous plants and established nurseries to propagate them. Thankfully, they and organizations like the CPC are coming to the rescue.
Tony: I look at plants differently now. Though I've long been aware of human impact on our planet's biome, the message and work of CPC resonated even more deeply. The fact that some plants will never more be seen on earth, not because of natural causes but because we made it happen, is so symbolic of the danger in which we have put ourselves.
What message(s) do you hope viewers will take away from viewing the "Save Plants" video?
Carolyn: I want viewers to appreciate the rarity and preciousness of this entire planet.  To understand what can happen when the needs of one species throws all the others into peril. What people value, they protect. If we are as smart as we think we are, we will find ways to keep people and plants in balance.
Tony: I hope people take the coyote seriously – no plants, no animals, no people!