Conservation Champion
Sheila Murray
Research Biologist, The Arboretum at Flagstaff
May's Conservation Champion, Sheila Murray of The Arboretum at Flagstaff, is a long-time CPC network partner who advances our shared mission to Save Plants through her commitment to the conservation of the rare and native species that call the Colorado Plateau region of northern Arizona home. As a collaborator on CPC's US Forest Service grant, Sheila supports seed collections initiatives on Region 3 USFS lands, helping secure vulnerable species–such as Goodding's onion (Allium gooddingii)–in conservation collection. We are grateful for Sheila's enthusiasm and dedication to her work, as well as her advocacy for the plants we work to save. As she states, "I think the best part of my job is talking to our community about the wonders of rare plant species and just how unique this area is…I like seeing their realization that these plants are important and precious…" Thank you, Sheila, for your work to Save Plants from extinction!
Background photo: Sheila taking a break on Agassiz Peak, San Francisco Peaks mountain, Flagstaff, Arizona. Photo credit: Kristin Haskins.
When did you first fall in love with plants?
I remember my childhood in Jerome, Arizona, walking with my parents and learning about the plants and the geology, and I think I realized then that I was in love with plants. We lived on the edge of our tiny town, and most days were spent outdoors in the yard and vegetable garden or hiking up the mountainside. Jerome is a high desert mountain environment with lots of different microclimates and plant diversity. We'd marvel at the red bark of the manzanita and sweet Ceanothus flowers. I remember that feeling of being able to recognize certain plants as comforting and being at home, and knew plants were what I wanted to study and find a career working with.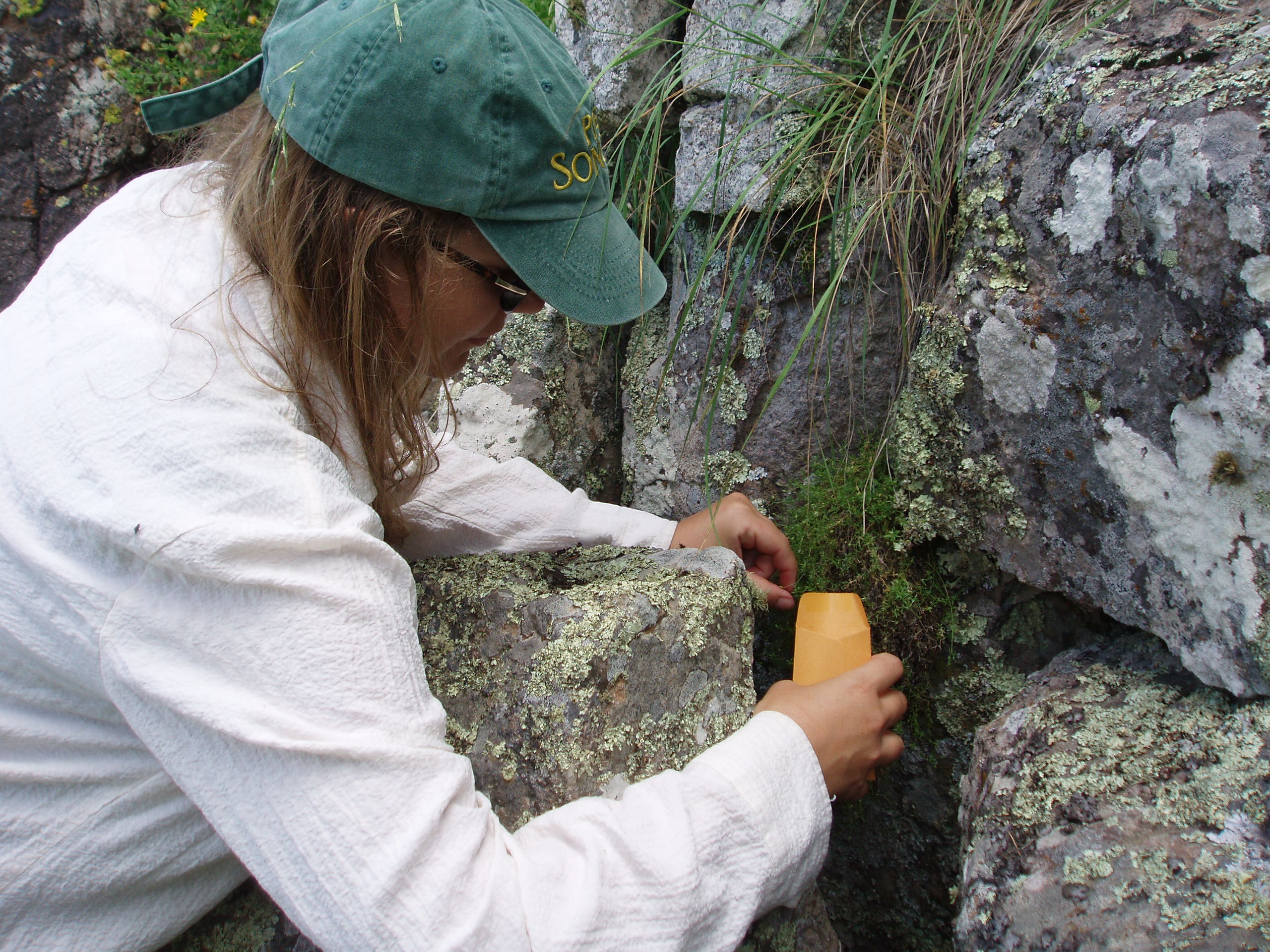 What was your career path to the Arboretum at Flagstaff
I started my career at the Arboretum at Flagstaff with an internship right out of college. I received a Bachelor's degree in Environmental Science from Northern Arizona University in 2001, and soon after took a summer internship with The Arboretum in their Research Department. My intern work was quite varied working with invasive species projects and with our rare plant conservation program. After the summer position ended, I jumped right into a full-time position in the department, and over the years have become the sole member of the department which we now call Conservation. Our work is primarily focused on the rare plant species of the Colorado Plateau.
In your experience what are some of the pressing conservation needs impacting the rare and native plants of Arizona?
I think one of the biggest challenges in protecting imperiled plants in Arizona is habitat loss, both from development and from climate change. The Southwest has some of the largest areas of public land in the United States as well as some of the largest increases in population and development. Habitat loss can happen with urban expansion near and adjacent to public lands which also increases the utilization pressures on those lands. Wildfire season has expanded from being a summer event to being a potential hazard year-round. As conservationists we can help land managers by providing knowledge on plant communities and best practices for conservation and restoration after such disturbances. One of the strongest tools we have is securing rare plant seeds through seed banks, giving us some time to find the best way to protect species long-term.
What conservation project(s) are you currently working on? What successes or challenges have you encountered in your work?
Currently I'm working on gathering more information about a rare species only found on one mountain in one place on Earth—the San Francisco Peaks Ragwort (Packera franciscana). This diminutive daisy is only found in the alpine areas of the San Francisco Peaks, which is a mountain just north of Flagstaff, AZ. Climate change is a serious and immediate threat to this species and to any other species found in alpine tundra. We want to learn more about the life history of the species, how it grows and how we can potentially propagate it for ex-situ storage. A method that has not been examined before is vegetative propagation, and we will take a look at that option in our greenhouse. A challenge lately has been gaining any access to the wild populations. We had severe drought for a long time which ushered in a number of significant wildfires, and last year most of the area where the population grows had been burned and closed to the public. This winter provided the region with the opposite, we had record-setting snowfall and long-lasting snowpack. It seems likely that this summer could be a great one for the plants, and we should be able to access the populations to gather our vegetative cuttings. Once back at the greenhouse, we will look at different ways to propagate them and then keep them on display in our rare plant refugia garden. Figuring out this method of propagation could potentially provide plants for future reintroduction. Any information we learn about this species is crucial for its conservation.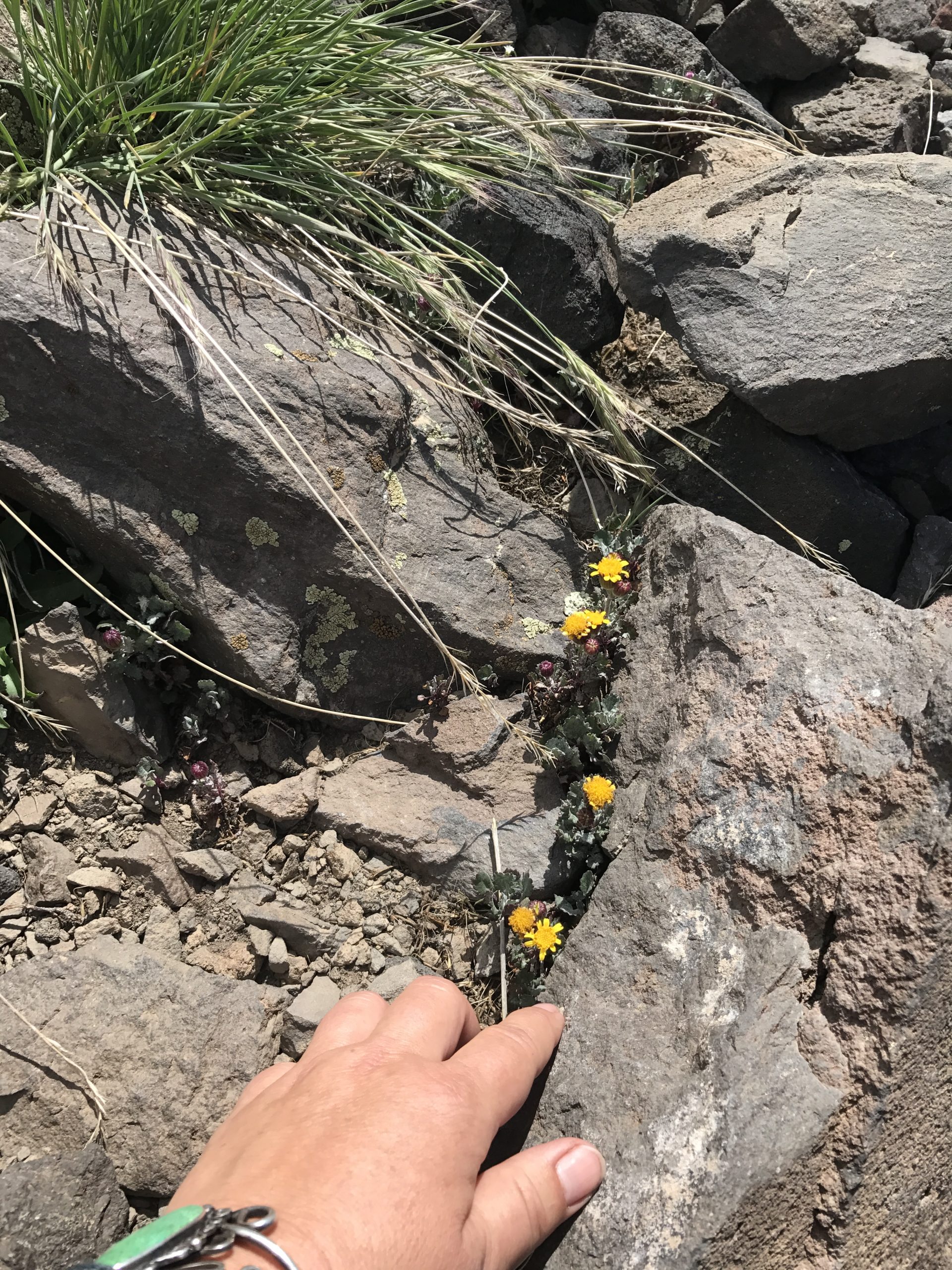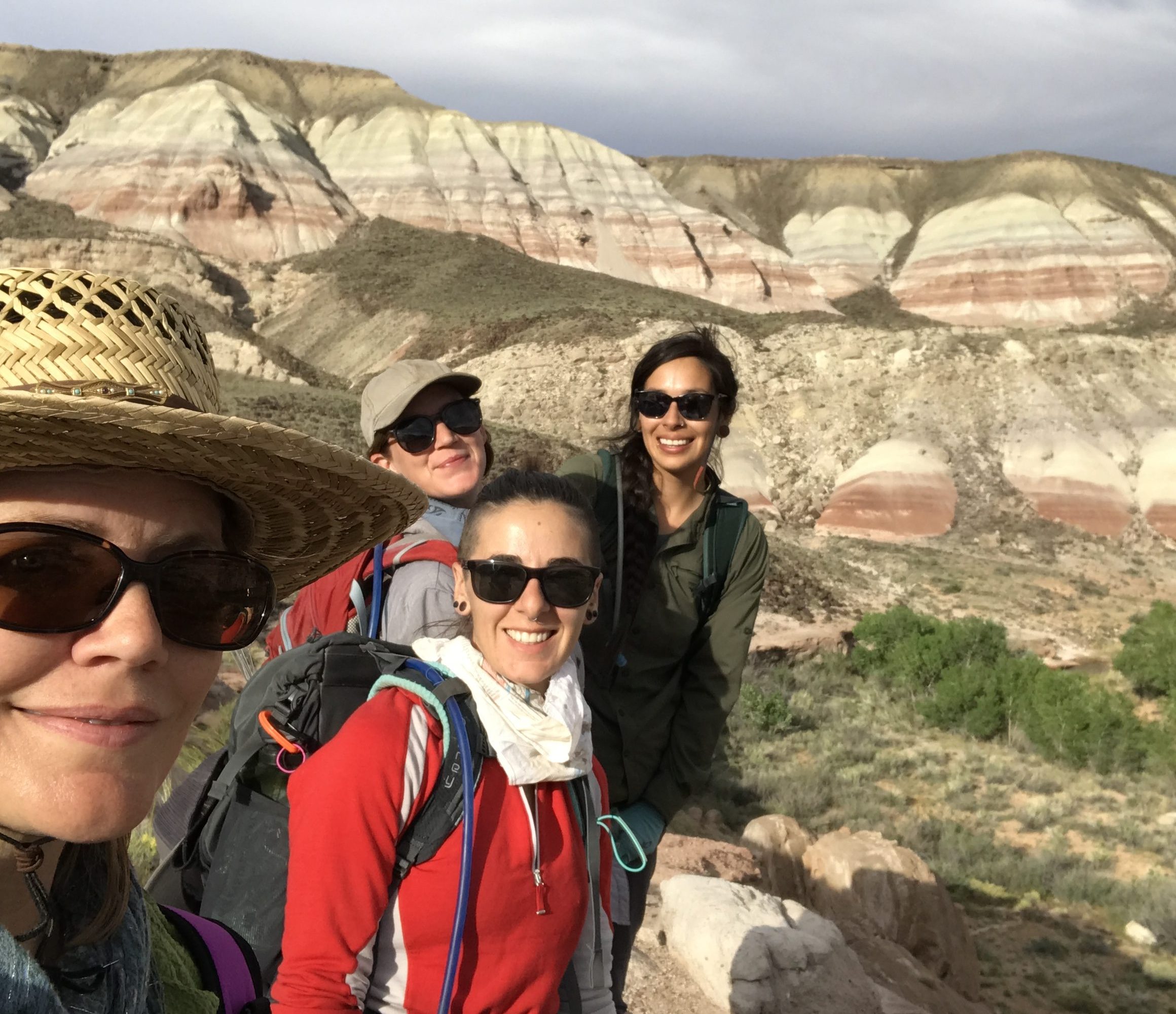 What has surprised you about working with and learning more about rare plants?
What surprises me every day is just how many people are still unaware of the plight of rare plants, but then how excited they can become when they learn about how wonderful plants are and how important it is to protect them. I think the best part of my job is talking to our community about the wonders of rare plant species and just how unique this area is. I like seeing their realization that these plants are important and precious, and how lucky we are to live here now where we can experience such fabulous plant diversity, and hopefully how we can help take action to guarantee that these plants continue to thrive for future generations.
What advice would you give to those who wish to learn more about how they can help save imperiled plant species?
My advice to those who want to learn more would be to go out and experience our ecosystem as much as possible. It's amazing how spending time in nature can be restorative and can get your mind-gears turning towards fascination, wonder, and inquisitiveness about plants. If you've already got the curiosity going, there are many experts at the Arboretum and at all our great public gardens around the country who are happy and excited to speak with you about what they've got going on and how you might get involved. At the Arboretum we have a number of ways to volunteer to help save imperiled species, and we are always looking for helping hands. One opportunity is to become a Rare Plant Ranger, one of our volunteer citizen scientists who help us keep tabs on a long list of rare species around Flagstaff.