Conservation Champion
Sean Griffin
Director of Science & Conservation, Lady Bird Johnson Wildflower Center
Our September Conservation Champion, Dr. Sean Griffin of the Lady Bird Johnson Wildflower Center, is no stranger to plant-insect interactions, having a life-long interest in bees and other pollinators and even focusing his graduate work on pollinator ecology. However, it was studying bee communities in the Nachusa Grasslands, a tallgrass prairie restoration in Illinois, that led to Sean's love of the prairie landscape and dedication to restoring the incredible plant diversity of native grasslands. At the Wildflower Center, Sean utilizes his expertise to lead restoration-focused research and rare plant conservation projects. We thank Sean for his conservation work helping us better understand the interactions between plants and pollinators–a critical component in our shared mission to Save Plants from extinction!
Background photo: Black and gold bumblebee (Bombus auricomus) visiting a White wild indigo (Baptisia alba) at the Nachusa Grasslands, Illinois. Photo credit Gabriella Pardee.
When did you first fall in love with plants?
I haven't always been interested in plants; as an entomologist, I spent most of my life only caring about flowers because that's where I could find bees and other pollinators. That all changed during my graduate work, when—on a whim—I started a side project studying the bee communities of the Nachusa Grasslands, a high-quality tallgrass prairie restoration run by the Nature Conservancy in north-central Illinois. I had never before seen such brilliant, awe-inspiring plant diversity! Walking around these restorations and marveling at all of the beautiful, rare flowers hidden in the tall grasses or tucked into crevices on the bluffs, I fell in love with the prairie landscape. That's when I decided to give up my agriculture-focused research and devote my career to studying the restoration of our native grasslands.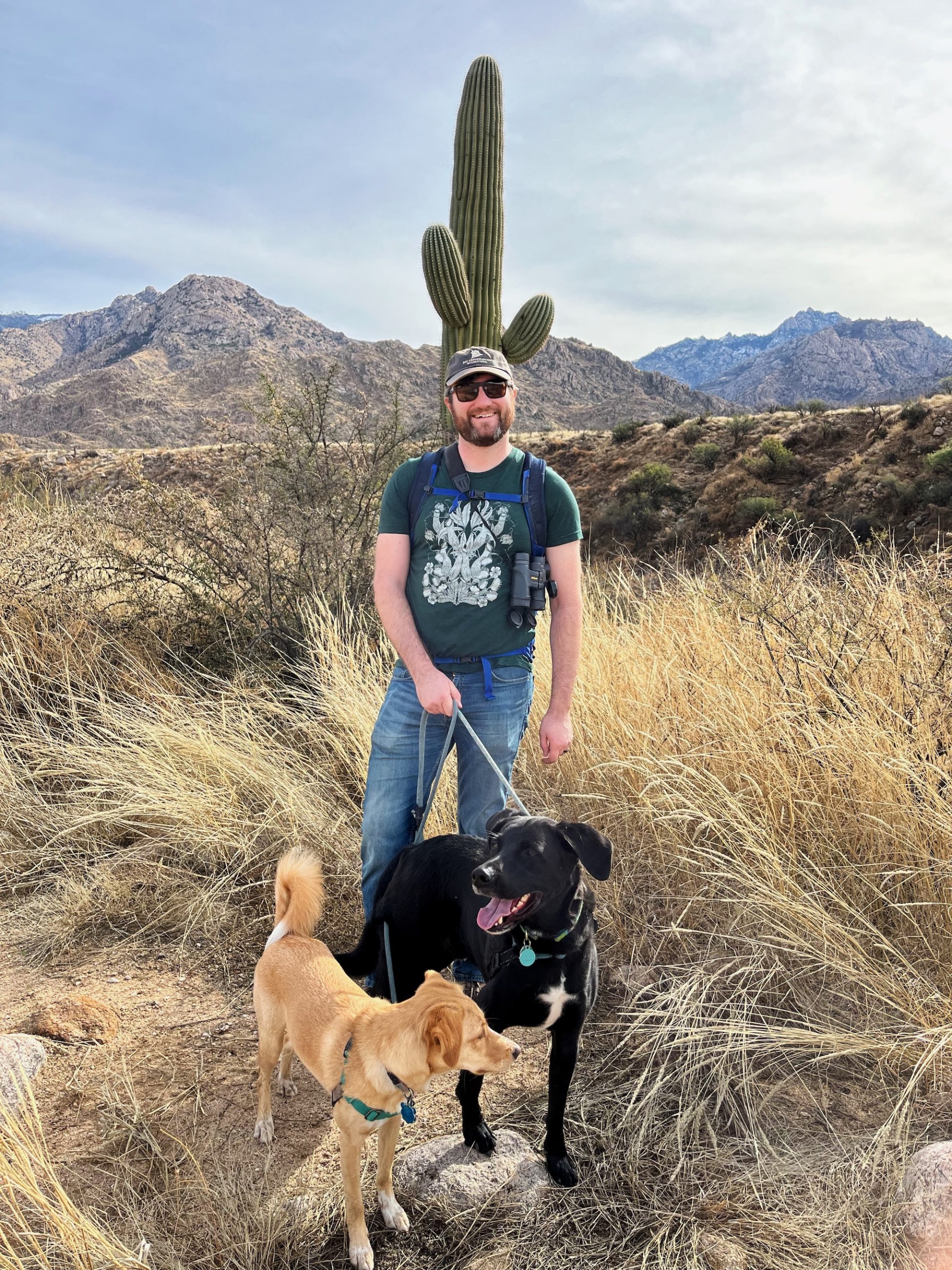 What was your career path to the Lady Bird Johnson Wildflower Center?
Halfway through my PhD studying pollinator ecology at Michigan State University, I had a second epiphany, realizing that the parts of my work I enjoyed most fell outside of the general academic track and instead focused on hands-on conservation and engaging with the public. With this in mind, I started leading tours and educational events at our local botanical garden and looking for opportunities to gain more experience with environmental education. In a stroke of luck, I was able to secure an Outreach Fellowship that allowed me to teach K-12 students and run public science events to fund my graduate work, which eventually led to a Certification in community engagement.
After graduating, I took a postdoc position studying grassland restoration in Texas and had the opportunity to collaborate with researchers at the Lady Bird Johnson Wildflower Center. Although I had never planned to stay in Texas, I became so enamored with the botanical garden that I ended up switching all of my postdoc research to the Center. Eventually, the Director of Science and Conservation position came up, and the rest is history! Working at the Wildflower Center has been a dream, allowing me to lead exciting restoration-focused research and rare plant conservation projects, while simultaneously pursuing my interests in K-12 education, science writing, and public engagement.
In your experience, what are some of the pressing conservation needs impacting Texas's rare and native plants?
As a huge state with extremely high biodiversity, Texas is home to over 5,000 species of native plants, of which nearly 450 are considered rare or vulnerable. These species face ongoing threats from a mix of factors, including urban development, overgrazing, and fire suppression. However, private ownership of most of the land in Texas can make it extremely difficult to assess the status of at-risk plants. Conservation in Texas is dependent on close collaboration and open communication between landowners, land managers, and plant conservationists—which can create challenges, but also exciting opportunities to engage the public and enlist allies for our important work! With strong connections to their history and land, Texan landowners can be some of our best resources for understanding local ecology and changes in plant communities over time.
What conservation project(s) are you currently working on? What successes or challenges have you encountered in your work?
Our team at the LBJ Wildflower Center is currently working on two main conservation projects: building up our seed bank efforts and launching an all-new Texas Plant Conservation Alliance to increase communication and collaboration between plant conservation professionals across the state. Working with CPC, we have been inventorying our existing seed collections and building priority lists for future collections, starting with rare and threatened species across our local ecoregion, the Edwards Plateau. Building a new Plant Conservation Alliance in Texas will be key to these efforts, allowing increased sharing of knowledge, expertise, and seeds between our state's many conservation organizations. We hope that this new Alliance will lead to more coordinated, collaborative efforts and help us towards our goal of collectively banking all of the at-risk plant species in Texas!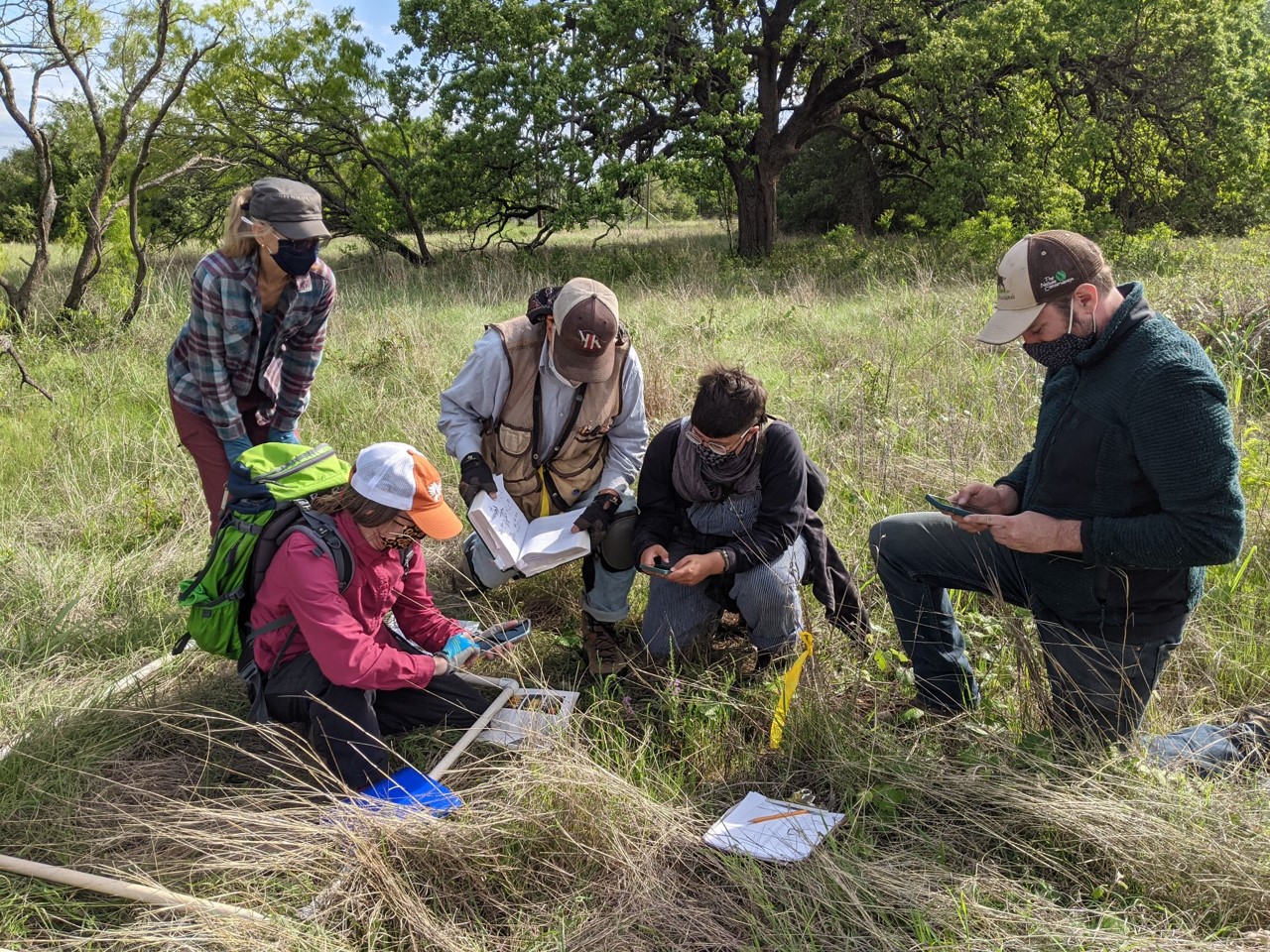 Can you share insights into your research on the interactions between plants and pollinators in restored habitats?
Communities of insect pollinators, such as bees, flies, and butterflies, closely follow the trajectory of their associated plants—meaning that the successful restoration of pollinators depends on the recovery of diverse, thriving communities of flowering plants. We find that pollinator communities in remnant habitats may remain distinct from those of restored habitats even years after establishment, likely due to the presence of rare, old-growth plant species. Similarly, restored habitats may continue to add new pollinator species for more than 20 years following initial restoration, likely due in part to the continued emergence of sensitive plants. Many species of pollinators also depend on natural disturbances, such as fire, which can open up habitat for plant biodiversity and increase flowering. These findings show that deliberate and active land management designed for plants can have enormous benefits for our insect pollinators.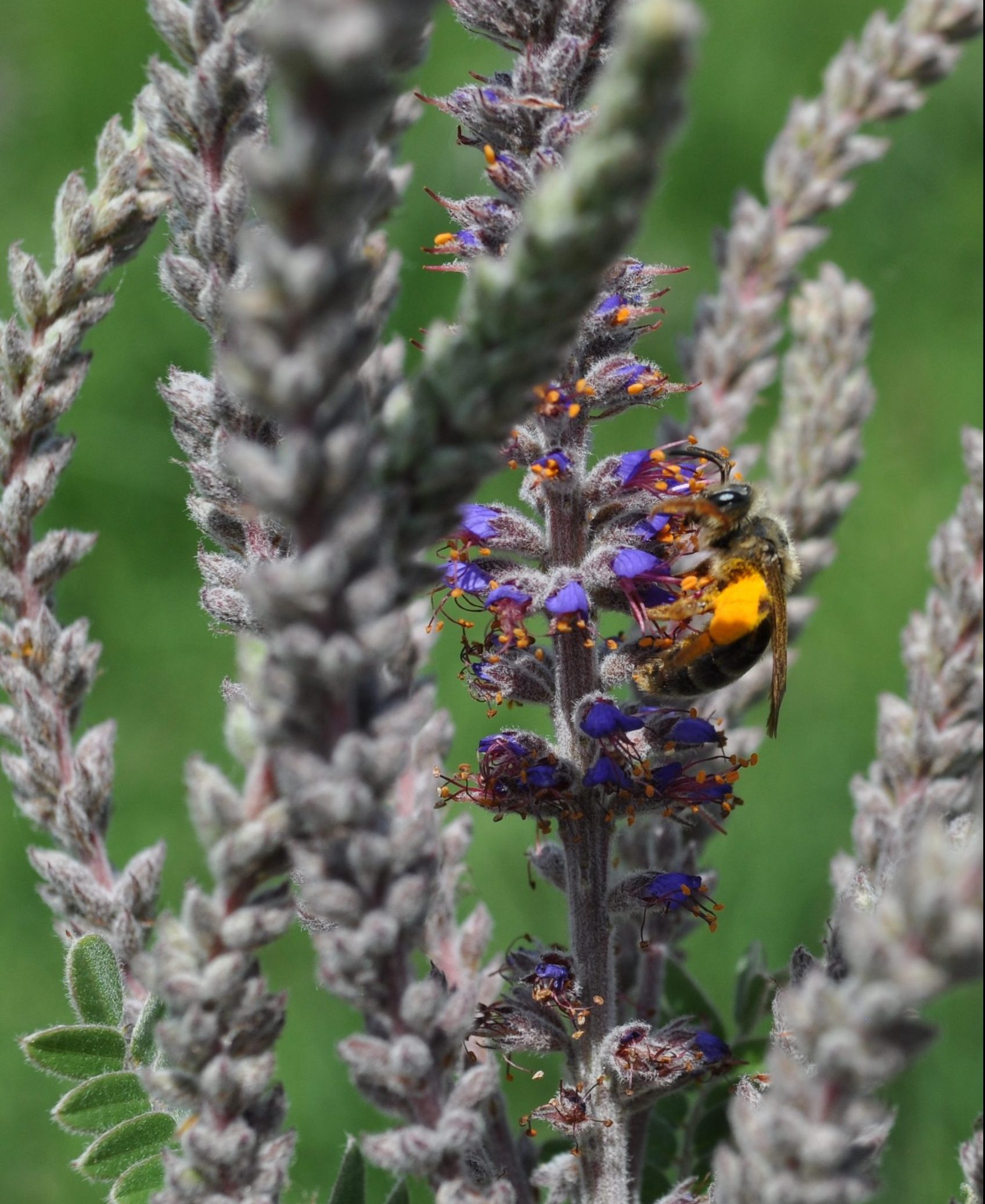 What has surprised you about working with and learning more about rare plants?
I am continually inspired by the dedicated botanists who have spent years working to protect pockets of key habitat and imperiled plant populations in their local areas. As a recent Texas transplant myself, I've loved getting to know our Native Plant Society members and the community of botanists in Central Texas, and I am amazed at their wealth of knowledge about certain rare plants. Some of these folks have followed a population—or even an individual plant—for a decade or more, and therefore can provide insights that are instrumental to our conservation efforts.
What advice would you give to those who wish to learn more about how they can help save imperiled plant species?
I'll use this as an opportunity to plug the LBJ Wildflower Center's Native Plants of North America database, an incredible online resource for understanding the natural histories of our native plants. For each species in North America, the searchable database has a wealth of pictures, plant descriptions, and even information about planting! We are in the process of overhauling the existing website to improve searchability and user experience, so check it out!