Conservation Champion
Dr. Barbara Millen
Center for Plant Conservation, Incoming Board Chair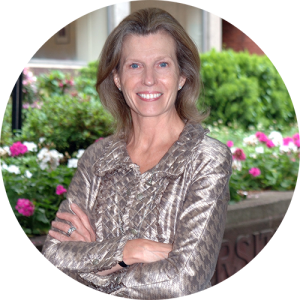 Dr. Barbara Millen is our incoming Board Chair and our Conservation Champion for December 2020. As a health care professional, Barbara truly understands that native plants are essential for healthy human communities. She understands that rare plants are gems of value that are part of our natural heritage, that give us a sense of place, that provide us fuel we need to recharge and restore. Active in her Boston environs and on her family lands, Barbara brings to CPC a wonderful perspective and appreciation for a healthy, resilient organization that will radiate good to the world. We are fortunate to have her leading our Board of Trustees.
Background photo: Dawson Pond with cherry blossoms. Photo credit: Jon Hetman; Courtesy of The Arnold Arboretum of Harvard University
When did you first fall in love with plants?
I fell in love with plants on childhood walks in the forest and lakeside near our family summer cottages in Wisconsin, and in early adulthood in Massachusetts when I inherited the magical gardens created by an incredibly talented, self-trained landscape designer in the first home we purchased as a new, young family.
What was your path to becoming CPC board member (and eventual chair) and working to conserve native plants?
I joined a local GCA garden club, Noanett Garden Club, to connect with women in surrounding suburban communities.  I was a full-time public health professional working in preventive medicine in the downtown Boston area.  My schedule did not permit close contact and interactions with other community women.  The garden club was ideal because it introduced me to a large, diverse group of women with remarkable talents and a shared love of horticulture.  One of Noanett's senior members, Polly Pierce, was a founding member of CPC.  Polly is a very skilled horticulturalist and passionate conservation advocate who shares her wisdom freely and humbly with our membership.  She guided me as I learned and eventually recruited me to CPC.
What are your personal reasons for working to save plants?
Our family has been involved in land and conservation for many years. During the 1918 Spanish Flu Pandemic, my mother's father sought a location in northern Wisconsin with clean air, water, and outdoor space for safety and recreation. Quite by chance, he found a camp situated on a forested, clear lake on the outskirts of a small, unincorporated town that had been developed as a recovery area for former TB patients. He purchased it and brought his large, extended family there—first for safety, and eventually for annual recreation and enjoyment. It is a place we shared with an extended family, growing up and to this day.  The open, forested space helped establish my love of the outdoors and my profound understanding of and enthusiasm for the interrelatedness of plants, the outdoors, and human (and animal) health and well-being. This family land was eventually placed in one of the first land conservation initiatives in the United States. I manage it today for family, with the help of University of Wisconsin botanists, the Wisconsin Department of Natural Resources, an arborist, and a small group of outdoor enthusiasts. In addition to managing its forests, we have developed open trails for hiking and cross-country skiing and have identified and nurtured more than 60 species of native plants. Being involved in conservation on a small scale in several areas where we have lived, I grew to appreciate the expertise, strength, and capacity brought to plant conversation by many local conservation groups, and particularly by CPC's extraordinary leadership and its amazing network of Participating Institutions (PIs).
Please share an aspect of CPC or a CPC success story in which you take great pride.
The relocation of CPC from its founding site at the Arnold Arboretum of Harvard University (in Boston's and Frederick Law Olmsted's 'Emerald Necklace' 11-mile linear park system) to the St. Louis Botanic Garden and, most recently, to San Diego Zoo Global marked significant steps forward. Our network has grown phenomenally to more than 60 collaborating organizations. This PI network has enabled CPC to advance plant conservation science and protect more than 40 percent of the 4,400 rare plant species of North America. CPC's expertise, performance, and leadership are increasingly recognized worldwide. CPC continues to innovate in many areas, including the design and implementation of a sophisticated and robust Rare Plant Academy web platform, which promotes plant conservation to scientists and the public and shares best conservation practices globally.  As a testament to its leadership, CPC was also awarded and asked to manage a $3 million grant from the California State Legislature to fund the California Biodiversity Initiative, the mission of which is to save the endangered plants of California.  The scope of state funding for this initiative is unique nationwide and lays the groundwork for CPC to establish a model for plant conservation and funding in other states across the country.  All of these areas speak to the strong, collaborative approach of CPC's leadership team, its scientific excellence, its skill and productivity, and the enthusiasm it breathes into each one of its initiatives.
What about working to conserve plants has surprised you?
I'm surprised by the limited public awareness of the importance of plant conservation, especially its connection to human and animal health and the future of our planet.  If we want to engage the public in this work, we need to make these connections as clear as possible. Then we, as a nation, will understand the critical nature of plants and the roles we can—and hopefully will—play as individuals, organizations, and networks such as CPC.
What excites you about CPC's future?
With continued focus on our mission, growth, and dedication, it is within our reach to save all plants from extinction. Progress toward this goal will be driven by the continued effective collaborations among conservation scientists in the U.S. and worldwide that are guided by CPC's leadership. We will also be able to guide public understanding of the importance of plant conservation to human and animal health and environmental sustainability.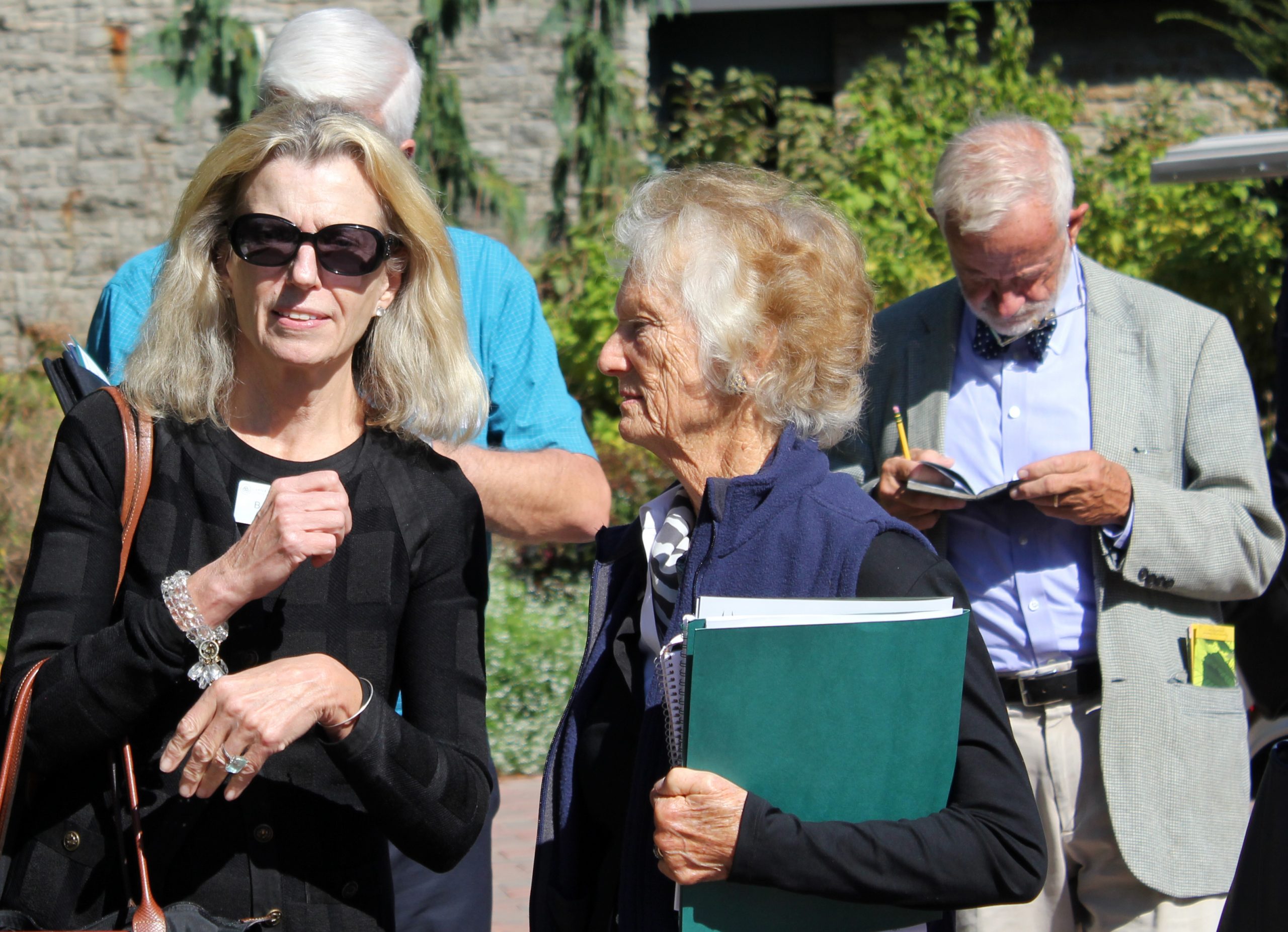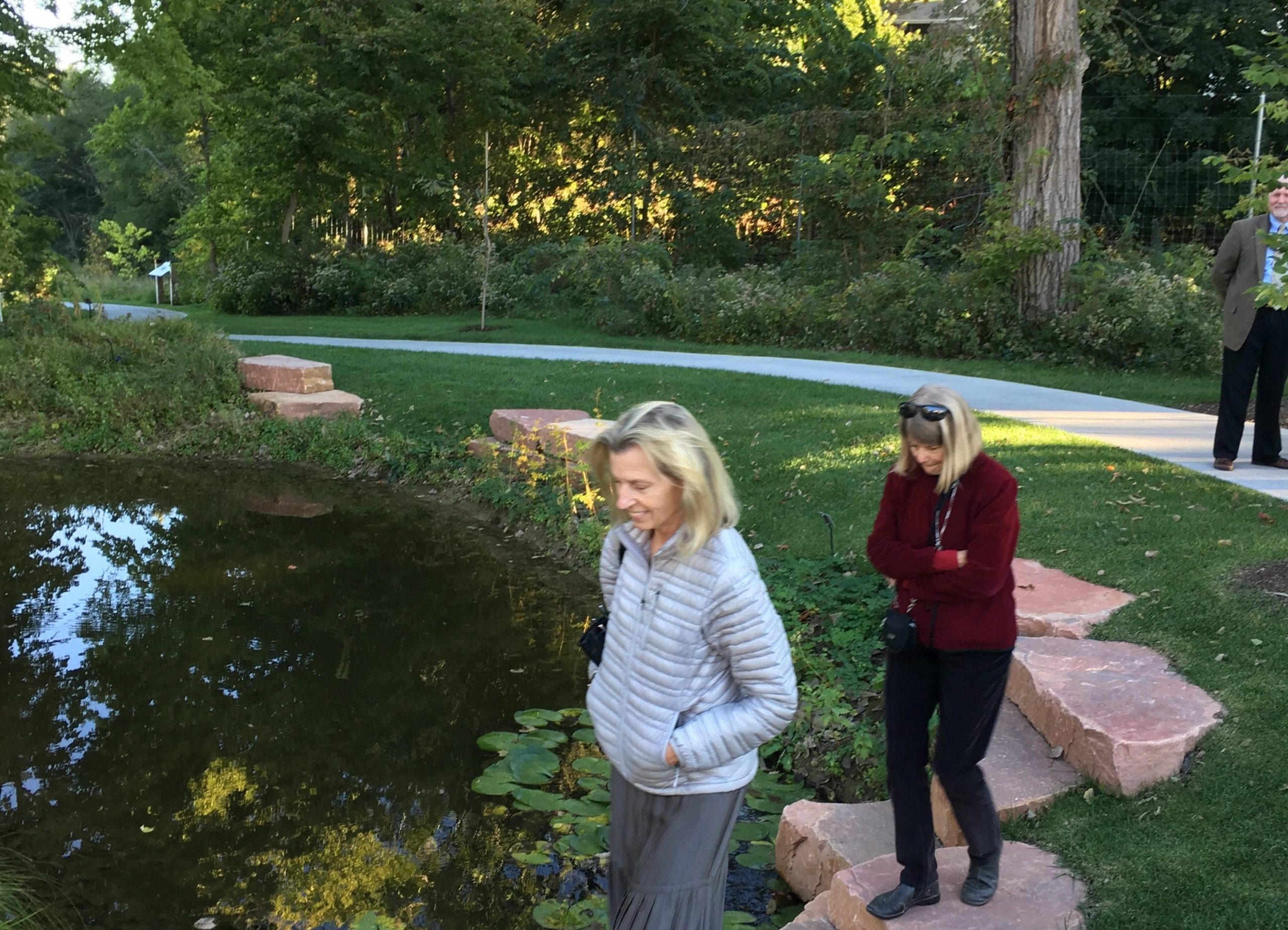 Dr. Millen is also on the Board of the Emerald Necklace Conservancy in Boston that includes the Olmsted park system, Arnold Arboretum and Franklin Park and Zoo.