Conservation Champion
Christopher Dunn, Ph.D.
E.N. Wilds Director, Cornell Botanic Gardens
Though his Scottish origins may leave him partial to thistles (both Scottish and otherwise), Christopher Dunn's love of plants runs broad and deep. He is excited for CPC to broaden its network and help more people work to save plants.
PHOTO: Dr. Christopher Dunn, courtesy Ithaca Times. BACKGROUND PHOTO: courtesy of Jay Potter, Cornell Botanic Gardens.
Where did you grow up? What is your favorite hometown plant?
I was born in Aberdeen, Scotland (which explains a lot, I'm sure!). We moved to the US when I was 12 years old, so I have many clear memories from my youth. My favorite hometown plant is, as you might guess, the Scottish thistle (Onopordum acanthium); beautiful, fierce, and robust!
When did you first fall in love with plants?
My father was a professor of Romance Languages and Literature at the University of Aberdeen, Scotland. He was also an avid gardener. From time to time, we would find strangers walking through our garden (it was quite large) thinking they were at the botanic garden, which was just down the street. I used to follow my father around and ask the names of the plants. Two of my earliest memories were from in the garden. One is of my younger brother eating the seeds of laburnum (Laburnum anagyroides). It was a small tree, but we would climb it and noted that it was related to the pea. Anyway, he ate a seed or two and became rather sick. Fortunately, he was fine, but the power of plants was impressed on me. Another great memory is my father's determination to encourage a yucca (Yucca gloriosa) to bloom outdoors at that northerly latitude. After a couple of years, he succeeded. By all accounts, he held the record for the northernmost flowering yucca. With climate change, it is probably easier now (but I think that's cheating!).
What was your path to becoming the director of a botanical garden (i.e., education, career path)?
Because I loved plants (particularly trees), I fully expected to have an academic career in plant ecology and conservation. However, after getting my first academic position, I quickly realized that it was not to my liking. I was fortunate to be living in the Chicago area and saw an advertisement for director of research at The Morton Arboretum. This seemed to offer the ideal combination of research, education, and outreach. I got the job, and have been in the public garden world ever since: Chicago Botanic Garden, Lyon Arboretum, and now Cornell Botanic Gardens. And all CPC Participating Institutions, I'm proud to say.
When you aren't busy saving plants, what do you like to do with your free time?
When I am not saving plants, I am drinking them.
When did your garden become a CPC Participating Institution? Do you know – and can you share – the impetus for joining?
It seems it is all Peter Raven's fault! Peter was at Cornell for a lecture (this was before my time) and encouraged the then Cornell Plantations to consider applying for membership in CPC. Apparently, the director at the time was supportive, as were the staff in the natural areas program. We joined in August 2006.
In your opinion, how has your garden benefited from being a CPC Participating Institution?
Our work to conserve natural areas and rare plants parallels that of CPC and Participating Institutions. Being active in CPC helps us be more effective in the work we do and vice a versa. We value the opportunity to learn from our peers, the ability to share our experiences and the fine publicity that being a PI affords us.
What aspect of your garden and its work are you most proud of?
I am really proud of all the people I am blessed to work with. They are amazing and bring their passion to the gardens, to our education and outreach programs, and to the stewardship of our natural areas. Anyone who visits the gardens can sense that.
What accomplishment are you most proud of achieving as Director of your garden?
Rebranding, renaming (from Cornell Plantations to Cornell Botanic Gardens), and a new emphasis on interpreting the essential interdependence between plants and peoples are what I am most proud of. It is one thing to conserve plants (rare or not). But, it is another to recognize that erosion of plant diversity has a direct impact on local and indigenous communities. Thus, we are determined to increase awareness of these links via an emphasis on "biocultural" diversity and conservation. Of course, this would not be possible without a willing, supportive, and creative team at the botanic gardens.
What is the biggest challenge you face as Director of your garden?
I don't think I would be alone if I said there are actually two large challenges. One is achieving financial stability. We need this in order to fully achieve our new strategic goals and aspirations. The other is engaging all our "stakeholders" in embracing this concept of biocultural conservation.
What do you think is the single most important thing your garden does to save plants?
We have a powerful message that relates to creating a world of diversity, beauty, and hope. Our work inspires and motivates people to make positive changes in their lives and in the world. Saving plants is not something we can do alone. It doesn't even "take a village" anymore. It takes the world. By engaging people to see the beauty in the diversity of the plant world and of the human/cultural world, we are sowing seeds of hope. That is what will ultimately save plants.
What is your favorite National Collection species?
I have to pick a favorite?! Ok, let's do it this way. When I was at The Morton Arboretum, we entered into a CPC membership with the Chicago Botanic Garden. At that time, CPC Participating Institutions represented particular geographic areas. There could not be two gardens from the same place. Because we were working on joint plant conservation projects, we successfully made a bid to join as a single entity; namely, the Chicago Center for Endangered Plants, which no longer exists. Two species we worked with were eastern prairie fringed orchid (Platanthera leucophaea) and pitcher's thistle (Cirsium pitcheri). Given my Scottish roots, I have to say that the Cirsium is a favorite.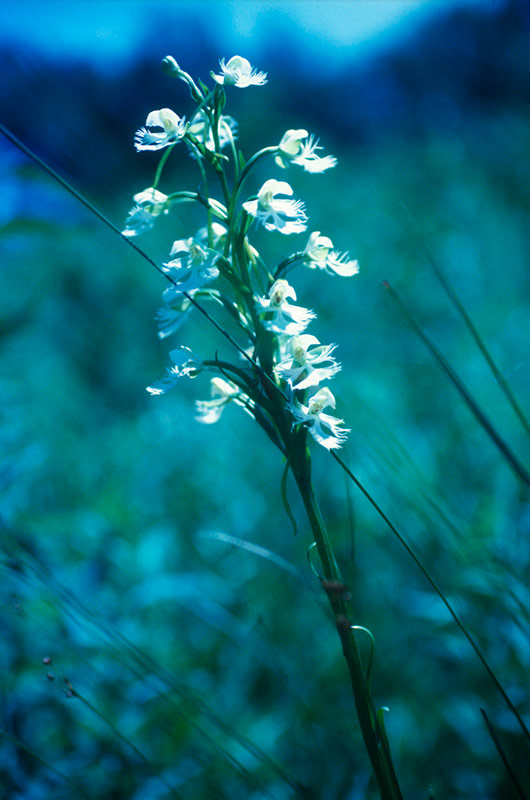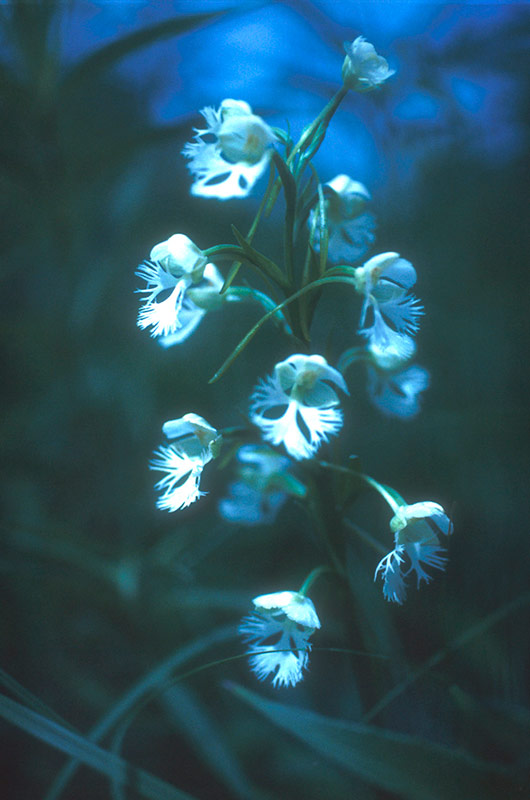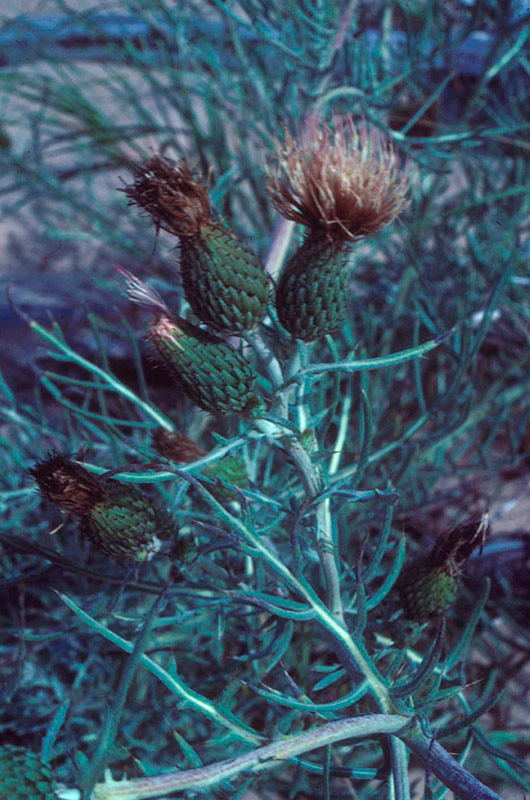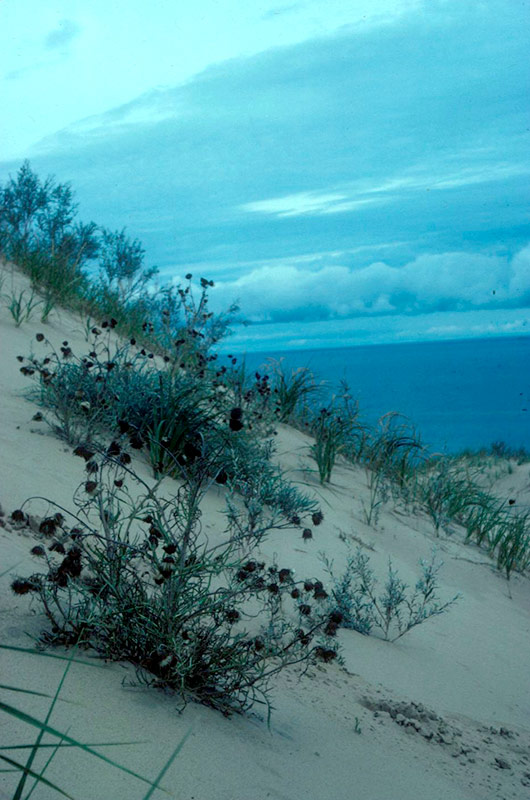 Why do you think it is important for Garden Directors to be represented on the Board?
On the one hand, garden directors have experience working with staff and with boards; thus, we know the workings of complex organizations. On the other, we are intimately familiar with the conservation imperative and the necessity of engaging a broader public in the work we do.
What prompted you to agree to become a Trustee for CPC? What unique perspective do you think you bring to the board?
Peter Raven twisted my arm. It still hurts. At the time I was invited, I was at the Lyon Arboretum (University of Hawai'i). A close colleague, Chipper Wichman (National Tropical Botanical Garden) was rotating off the board and was of the view that the CPC board should continue to have some representation from this area of such incredible botanical diversity and endemism. And, of course, a region of such conservation concern. I gladly accepted. Despite the fact that I am now at Cornell, I spent enough time in Hawai'i to keep the conservation imperative foremost in mind. And, my experience in Hawai'i only heightened my understanding of the interdependence between the integrity of natural systems and of cultural diversity.
What excites you the most for CPC moving forward?
The CPC is clearly on an upward trajectory in terms of visibility and impact. Coming back to this idea that "it takes a world," it is exciting to me that CPC is more engaged than ever in international plant conservation programs and strategies. To be more engaged requires increasing membership in the Center and welcoming institutions whose strengths are in areas other than research and ex situ conservation work (i.e. outside of their native habitats), such as education and interpretation.