Conservation Champion and 2019 Star Award Winner
Matthew Albrecht, Ph.D.
Associate Scientist in Conservation Biology, Missouri Botanical Garden
CPC awarded Matthew Albrecht the 2019 Star Award in recognition of his dedication to conserving the flora of the United States and for his outstanding scientific paper published this year in Conservation Biology that garnered CPC network expertise, fostered true collaboration, and helped shed light to improve the critical conservation practice of plant reintroduction for the benefit of the world's rarest plant species.
Background photo: CPC Conservation Champion, Matthew Albrecht, Associate Scientist in Conservation Biology, Missouri Botanical Garden
Congratulations on being awarded the CPC Star Award! Is there anything you want to say in response to receiving this reward?
This award wouldn't be possible without all the reintroduction work that has gone on in the network over the years that we synthesized for the paper in Conservation Biology. It simply wouldn't have been possible without the network and their careful documentation of their projects. And it was great collaborating with Joyce to pull it all together.
When did you first fall in love with plants?
I think early on in my life, I was probably first introduced to plants by my grandma, who had beautiful, large gardens. As a child I was introduced to gardening through her. As I got older I really didn't get interested in plants until I took a botany class in college. I really didn't know what I wanted to do in college, in terms of a major, and I took this botany course from this great instructor- and from there I was hooked and wanted to become a botanist.
As I pursued graduate work, I actually wanted to become a teacher, because I was so excited about teaching and telling others about plants. But my work now, which I love, is working to study and conserve them.
What was your career path leading up to your position?
I have a Ph.D. in botany and plant ecology from Ohio University. After I received my bachelors in biology with an emphasis on botany from Southeast Missouri State University I knew I wanted to go to graduate school to become a professional scientist or university professor. I loved forests, and spring wildflowers, so I went east to Ohio and studied in a forest ecology lab. It just so happened, I lucked out, and received a 3-year research assistantship that worked on the ecology of medicinal woodland herbs, which allowed me to spend ample time in the woods conducting research. After my Ph.D., I landed my first job at the Missouri Botanical Garden, and I've been there ever since.
What about working with plants has surprised you?
I think when I first started working with rare plants through the CPC, I was probably naïve in that I thought that if you worked with a species for five years or so, you should know enough to recover and conserve that species. And now I realize, after studying certain species for a decade or more, that you could study these species for a lifetime and still learn something new from them every year. I mean they are so complex – their interactions with the soil environment, with pollinators, with the abiotic environment. So, I think, for me, it's really how complex, and still poorly understood, those relationships are in plants that still puts me in awe sometimes. That we know so little, really.
What is one of the biggest challenges to restoring rare plants?
In terms of restoration of rare plants, again this points to the complexity of rare plants, which often are particular about their micro-environment. Often the habitats of rare plants have changed dramatically or are now severely degraded so it's difficult to understand what the optimum habitat might be. There is a whole world of soil-microbial interactions that the plants have and we know so little about them. I think future research will show the important role of soil microbiome in the successful restoration of rare plant species and in the future we will need to increasingly consider this in our restoration work.
Please tell me more about one of your current restoration ecology projects.
We have a long-term project with Pyne's ground plum (Astragalus bibullatus). This has been a really neat project because it's been going on for almost 20 years. It was started by my predecessor, Dr. Kim McCue who is now at the Desert Botanical Garden. This project has been a great example of an adaptive reintroduction project, where we are constantly testing new techniques in the field and adjusting our methods to improve reintroduction success. It has not been an easy plant to work with – just as we think we've solved one problem, another issue arises that we must solve. It has been a cool project, as we have studied how to maximize the germination of seeds stored in our seed bank, the the optimal transplant season, and the species interactions with herbivores and predators. This work has led us to cage reintroduced plants for at least three years after outplanting to maximize growth and flowering, but to the possible exclusion of pollinators. Now we're getting into trying to understand what kind of pollinators might be limiting reproduction. There's a genetic component to it as well, of how do we properly structure our reintroduced populations genetically. And now we're also getting into soil-microbial relationships, too. There are many different pieces of a puzzle to reintroduce an endangered species and our goal is trying to piece them all together to make sure we are successful in our conservation efforts.
What emerging science (methods, approaches, discoveries) excites you most?
Going back to the microbiota and soil-microbiome relationship between plants and the soil microorganisms. I think that's going to be a really hot area of research for rare species and an area that is really ripe for discovery. I think another interesting area is going to be how we adjust our methods and techniques with rapid climate change and extreme climatic events. We are still in the infancy in thinking about how we do our conservation work in light of climate change and I expect that to be an area of new research and great discovery.
What has it meant to you to be a member of the CPC network?
It's a fabulous network and the greatest thing about the network are the people and the wealth of knowledge and inspiration they bring. I always come away from CPC meetings feeling so inspired and full of new ideas. Everyone is so open and without judgement, an awesome environment where people are interested in problem-solving and finding solutions. We're all working towards a common goal together and it gives me great hope.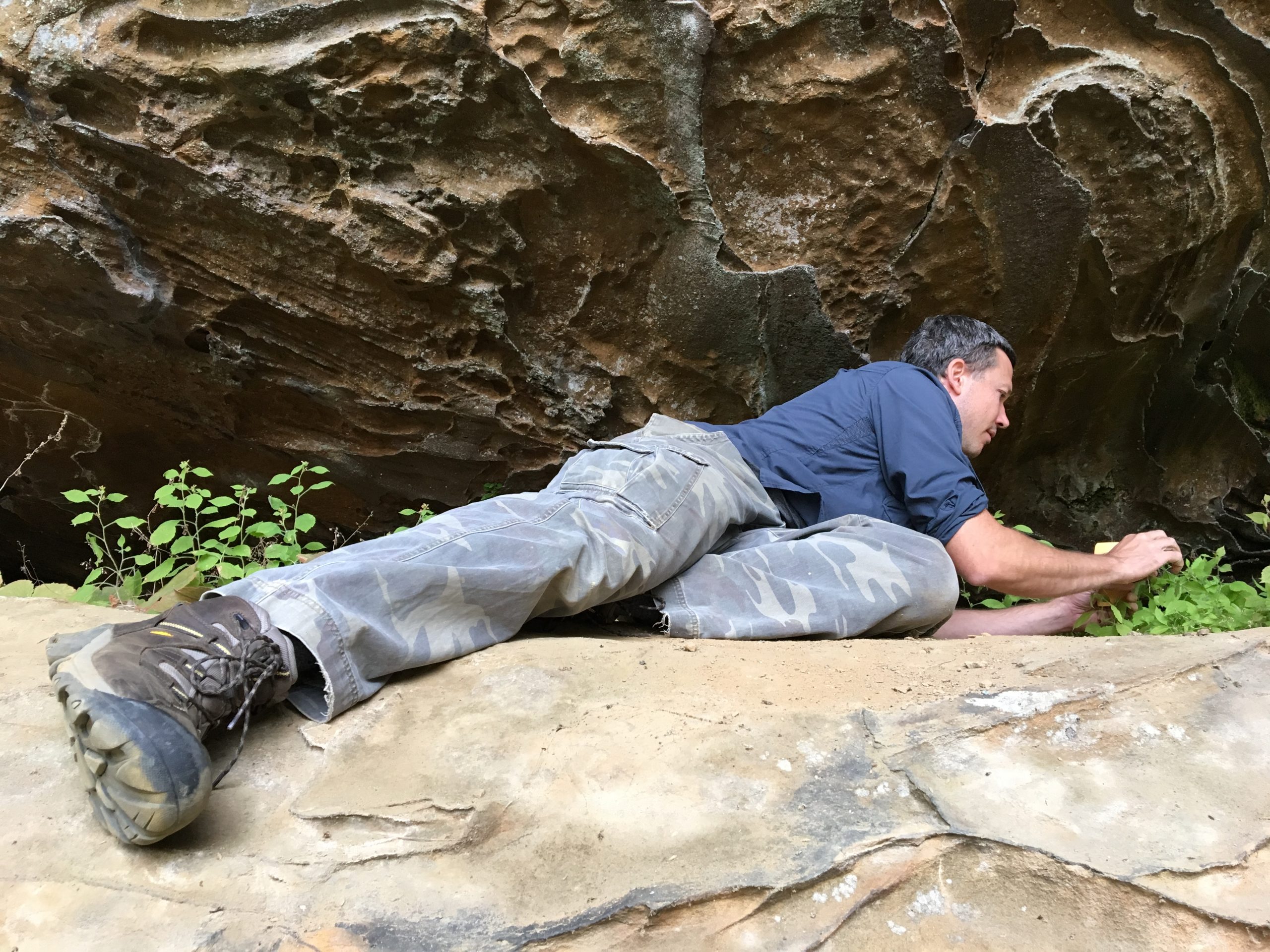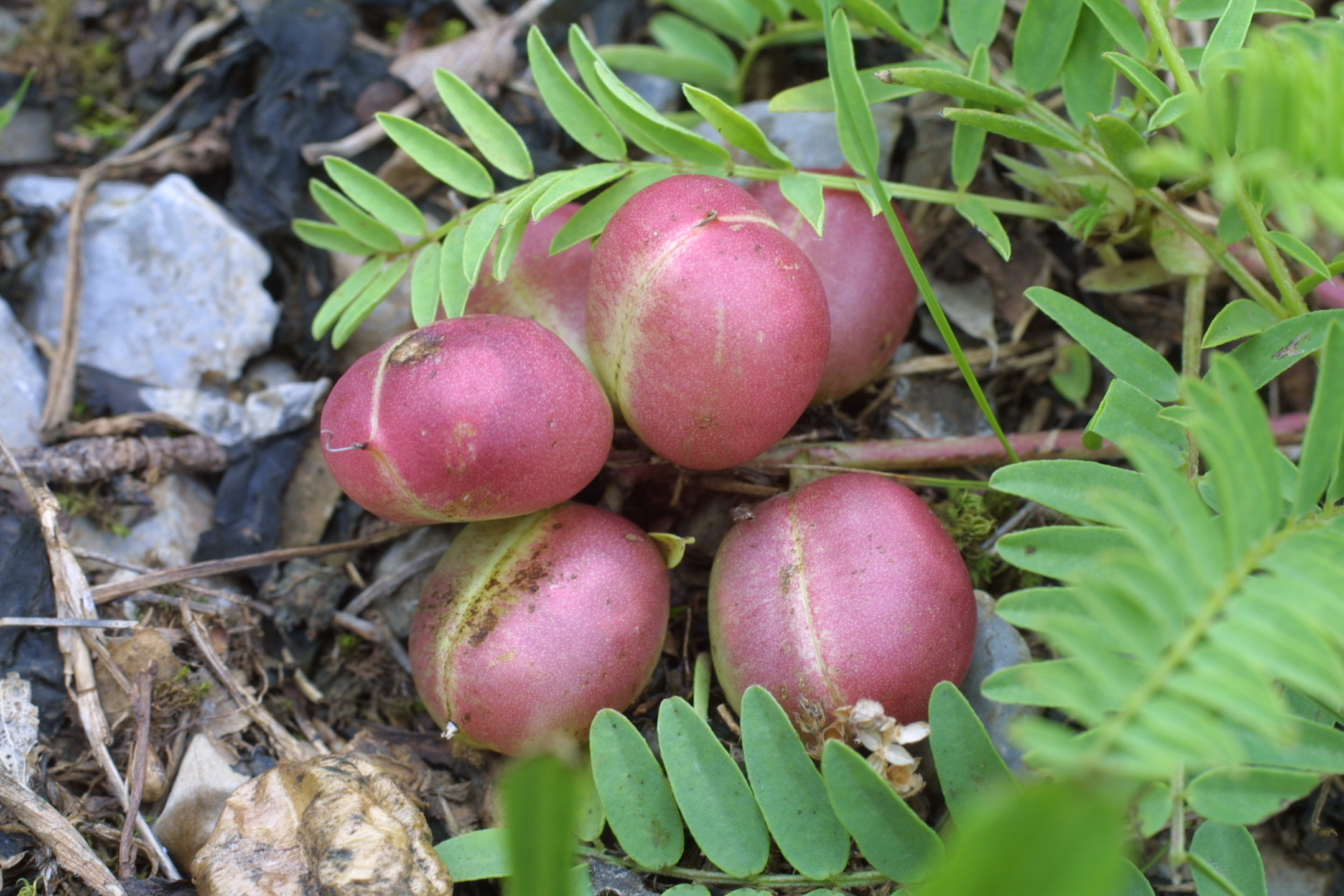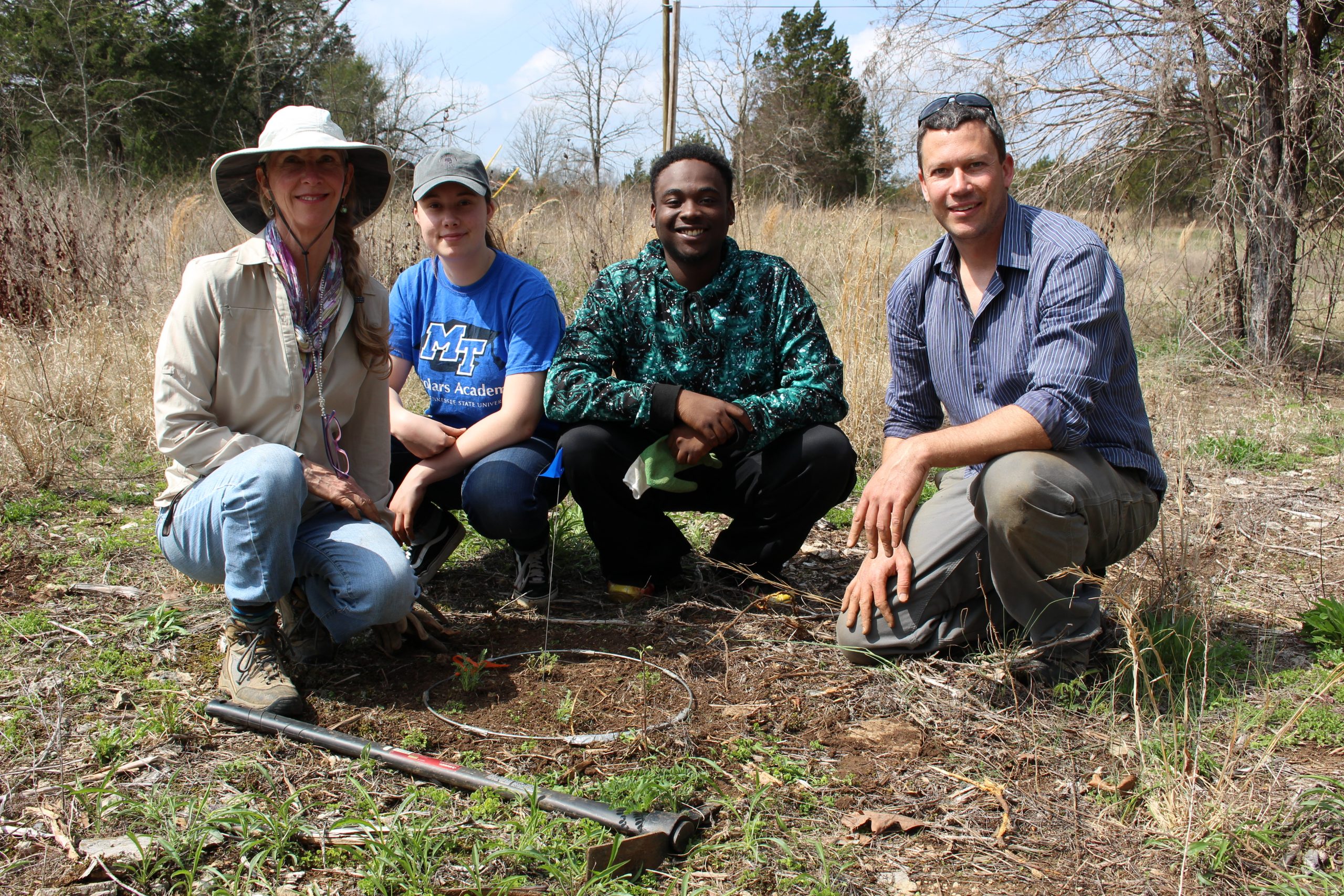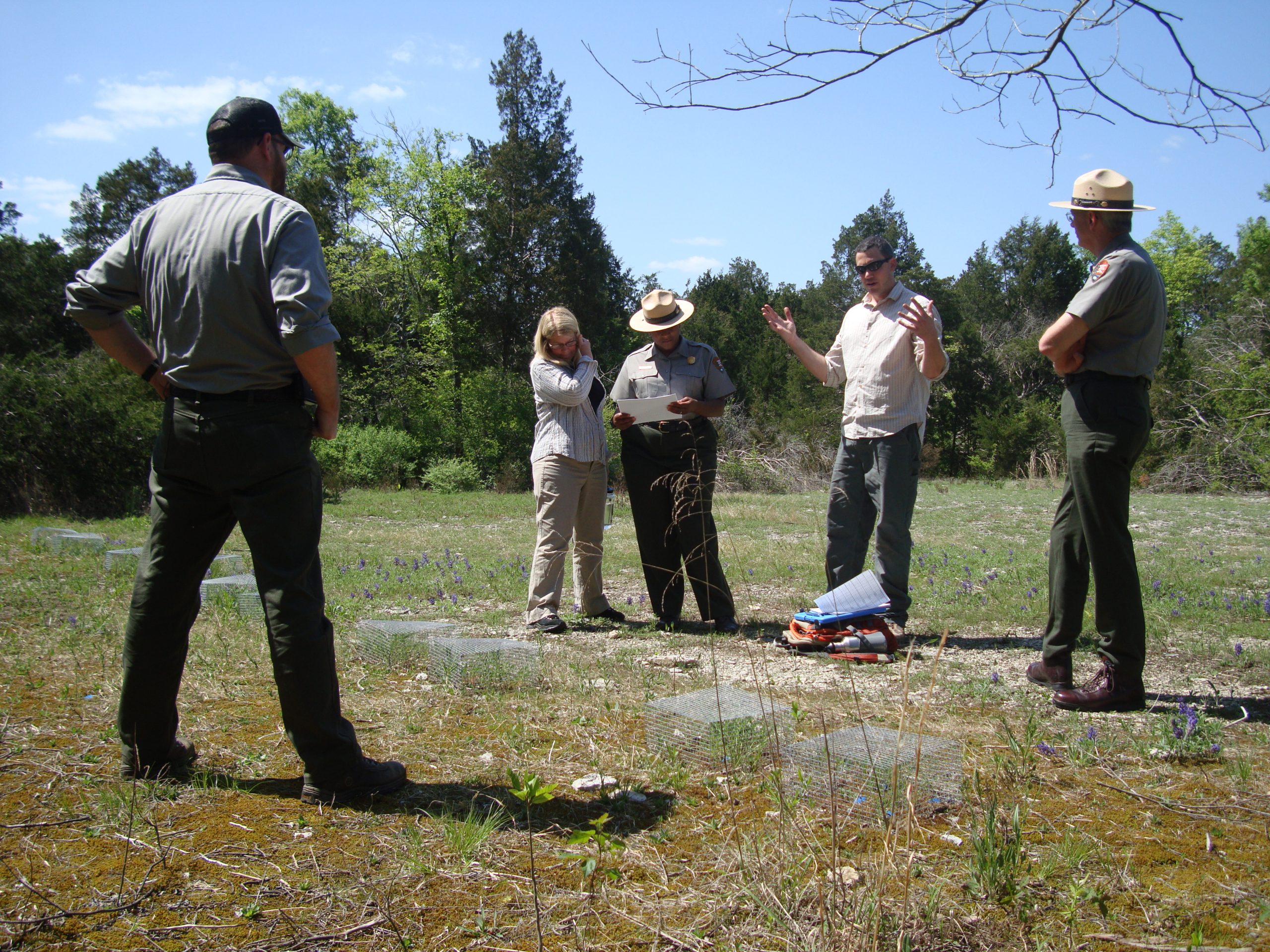 All photos credit: Quinn Long, courtesy of Missouri Botanical Garden.