Fairchild Tropical Botanical Garden
Connect to Protect Network for Pine Rocklands
Based on information from Joyce Maschinski and a presentation by Jennifer Possley
When asked to picture the habitats of Florida, a non-Floridian will likely think of sandy beaches or the swampy forests of the Everglades. Pine rockland doesn't fit this typical image, yet the pine rockland plant community of South Florida once covered hundreds of thousands of acres of Miami-Dade County. This unique plant community brings together temperate and tropical species, with pines, palms, and several rare herbaceous species in the understory. Unfortunately, only 2% of the county's pine rockland remains today. Much of it has been lost to development, and the existing fragments are often denied processes such as fire that are needed to maintain populations of some of the rare understory species.
Background photo: South Florida rocklands on Everglades National Park Long Pine Key Nature Trail. Photo credit: Miguel.v [CC BY-SA]
Restoration options are limited by special substrate requirements – the rocks of the pine rocklands are actually ancient coral reefs. This habitat is restricted to South Florida, the Keys, and a handful of Caribbean islands. Happily, Joyce Maschinski (now Executive Director of CPC) came up with a novel approach when she was working on conservation of pine rockland endemics at the Fairchild Tropical Botanical Garden. It occurred to her that the plants of this globally imperiled ecosystem can be supported on their native soils by using the yards, parks, and right-of-ways that dot the urban and suburban landscape of Florida.
Starting in 2007, Joyce worked to build the Connect to Protect Network, which promotes planting some of the 400 plant species in these public and private spaces to better connect remaining fragments of the pine rocklands.  The program uses education and outreach – and free plants –  to increase awareness of the benefits of planting pine rockland natives and encourage locals to learn and experience more of their local environment.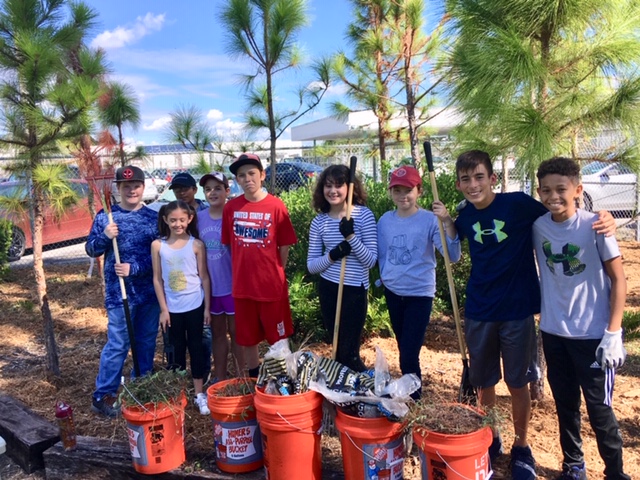 The success of the Connect to Protect Network has inspired other institutions inside and outside the CPC network to develop similar programs. During CPC's 2019 National Meeting, Fairchild's conservation officer Jennifer Possley reported on the lessons learned in administering and expanding the program. Fairchild, like every nonprofit, has worked hard to grow programs despite limited resources, and the program has quadrupled since 2015. Now nearly 700 members participate in the Connect to Protect Network across Miami-Dade County – growing and promoting the special flora (and fauna) of the pine rocklands.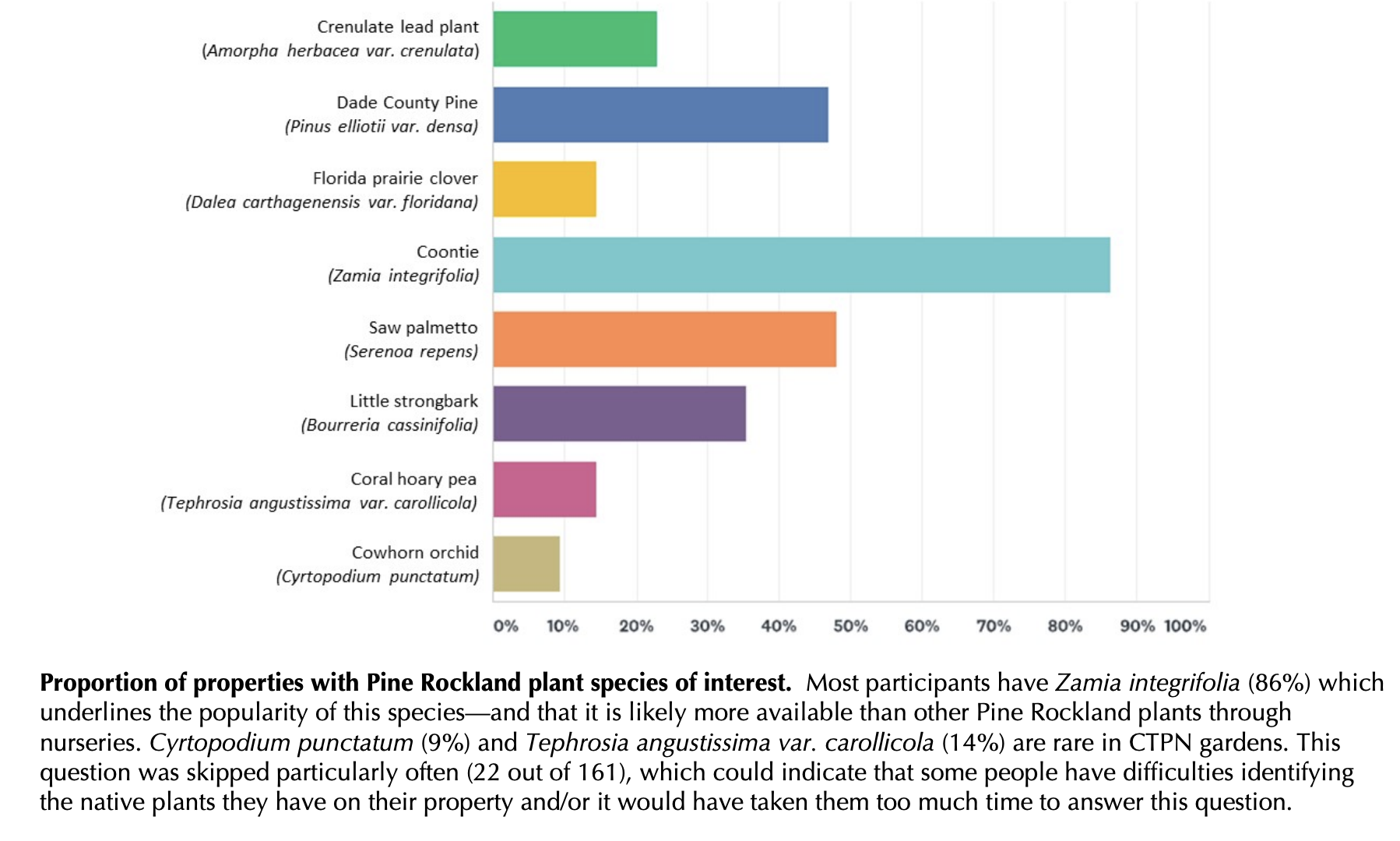 Lessons Learned in Growing Connect to Protect
1. Conserve your energy.
Don't try to give personal attention to everyone… but do make good information available to everyone. The program makes commonly needed information available online, including locations of native plant nurseries and a restoration guide. In offering events, the program connects members to experts to make sure they are getting the advice they need to succeed. With hundreds of people in the network or expressing interest, you will be overwhelmed if you try to attend individually to everyone. A better approach is to anticipate needs and get information out in other ways. Events provide opportunities for participants to learn more about the program, select new plants, and get advice from the experts.
2. Control your image.
Images are powerful – they can attract new members and deter others. In trying to draw in participants who aren't hardcore naturalists, you should be aware that the cool endemic snake may be a deterrent. Some members will embrace the habitat idea and be unconcerned with aesthetics of their garden, but others may be discouraged by a perceived inability to achieve a conventionally attractive yard. You can avert this by providing expertise and examples, and use a photo contest to capture and share the results. A Fairchild Tropical Botanical Garden photo contest helped gather attractive photos of native plant gardens to help entice new participants. Here are the top three winners from the contest held by the garden.
3. Don't do it yourself.
It may take a while to find the right help, but it's worth finding good staff, volunteers, and strategic partnerships. Being open-minded to new ideas from potential partners can open the door to greater success.