Atlanta Botanical Garden
Cones and Clones to Save Florida Torreya
Based on information from Emily Coffey, Ph.D., Vice President of Conservation and Research
Two hundred years ago, the limestone bluffs and ravines of the Apalachicola River in Georgia and the Florida panhandle were dotted with impressive 30- to 60-foot tall Florida torreya (Torreya taxifolia). The yew-like trees were abundant enough to support harvest, with the light but durable yellow wood transformed into fence posts, shingles, planks, and more. Then came the fungal infection. Florida torreya is now North America's most endangered conifer, with over 98% of the population lost. The remaining trees are shrubby and short, rarely reaching a top height of 20 feet, and, sadly, rarely reproductive.
Background photo: The Atlanta Botanical Garden team collects data on surviving trees, between 35 and 100 cm tall, some just missing disaster from 2018's Hurricane Michael. Photo credit: Courtesy of Atlanta Botanical Garden.
Signs of the fungal threat, Fusarium torreyae, had caught people's attention for decades, but the extent of the impact wasn't made clear until the 1960s and is still not well understood. In 1984, the tree became one of the first listed under the Endangered Species Act. Soon after, the Atlanta Botanical Garden (ABG) became involved in the conservation of the species. ABG has since led both ex situ and in situ efforts – taking a true full-spectrum conservation approach along with other CPC Participating Institutions, botanical institutions, and a variety of private and government partners.
The Atlanta Botanical Garden was one of the first institutions to receive cuttings from the surviving Florida torreya population in the Florida panhandle. More than 30 years later, many of those trees persist in the ABG's Gainesville Garden. At the 2018 National Meeting, Vice President of Conservation and Research Emily Coffey, Ph.D., stated that it was a primary objective of ABG to coordinate an effort to have cuttings of all the remaining wild individuals represented in botanical collections – ensuring that their genetic diversity is conserved. Ambitious plans were made for collecting cuttings from many of the remaining 407 unrepresented trees in 2018. Unfortunately, Hurricane Michael hit the Florida torreya's habitat hard. Nevertheless, 290 trees were visited, material was collected from about two-thirds of those, and 100 individuals were successfully rooted and are doing well ex situ. These will join others taken in by one of ABG's 22 partnering institutions managing this (soon-to-be) comprehensive collection of the rare conifer.
If anything, the hurricane reinforced the need for a focused effort on ex situ conservation. Two weeks after the storm, Dr. Coffey conducted a high-level assessment and was astonished by the damage. Heartbroken, she stood at the top of a ravine and found 80-90% of the mature trees gone. But there was also a glimmer of hope. With the crowns of trees strewn everywhere, she scrambled down a steep ravine in search of one of the largest trees documented in the park – and found it alive. This tall, beautiful female torreya had produced one of the first recorded seedlings in more than 20 years. And the seedling was also still standing! A huge grapevine had prevented a large sycamore from falling directly on the female torreya.  It was a very precarious situation, requiring hours of careful planning and saw work to prevent the sycamore from crushing the torreya. "In the end, we were able to save the tree and leave renewed and filled with hope that we would be able to save more trees, and that not all of the individuals had been lost," Dr. Coffey recalls. "It gave us great resolve and hope, which is what we continue to thrive on."
In 2019, adding to its conservation efforts, the Atlanta Botanical Garden team initiated longitudinal tracking of the Torreya population's response to the unprecedented habitat changes resulting from Hurricane Michael. Forty trees were selected for long-term monitoring for the next five years or more.  In permanent plots established around each tree, vegetation will be measured by people and drones, and data loggers will help track key environmental factors. ABG will assess how T. taxifolia responds to the changes across the native habitat as it recovers. Long-term monitoring is a rare yet important data collection method. The results from this work will inform future management efforts and can be used to model population changes following Hurricane Michael.
However, the main threat to the species continues to be the fungal infection. It has killed trees, reduced others to small shrubs, and stunted reproduction. Unfortunately, there have been no advances in controlling Fusarium torreyae. However, ABG has integrated information from a set of experiments testing the susceptibility of other conifers to the fungus. The studies were carried out by Aaron Trulock, a past master's student at the University of Florida, who found that multiple species of Torreya and a number of species in the southern Appalachians are susceptible to the fungus. This information has given the team caution in their ex situ conservation activities in northern Georgia, especially when choosing sites to continue growth of cuttings from wild plants. It also adds to concerns regarding potential effects of translocation of the species on the spread of the fungus. Some Florida torreya supporters are keen to help the species by relocating the trees or seedlings into the Appalachian Mountains. The garden is working hard to avoid the spread of the fusarium into the Appalachian wilderness.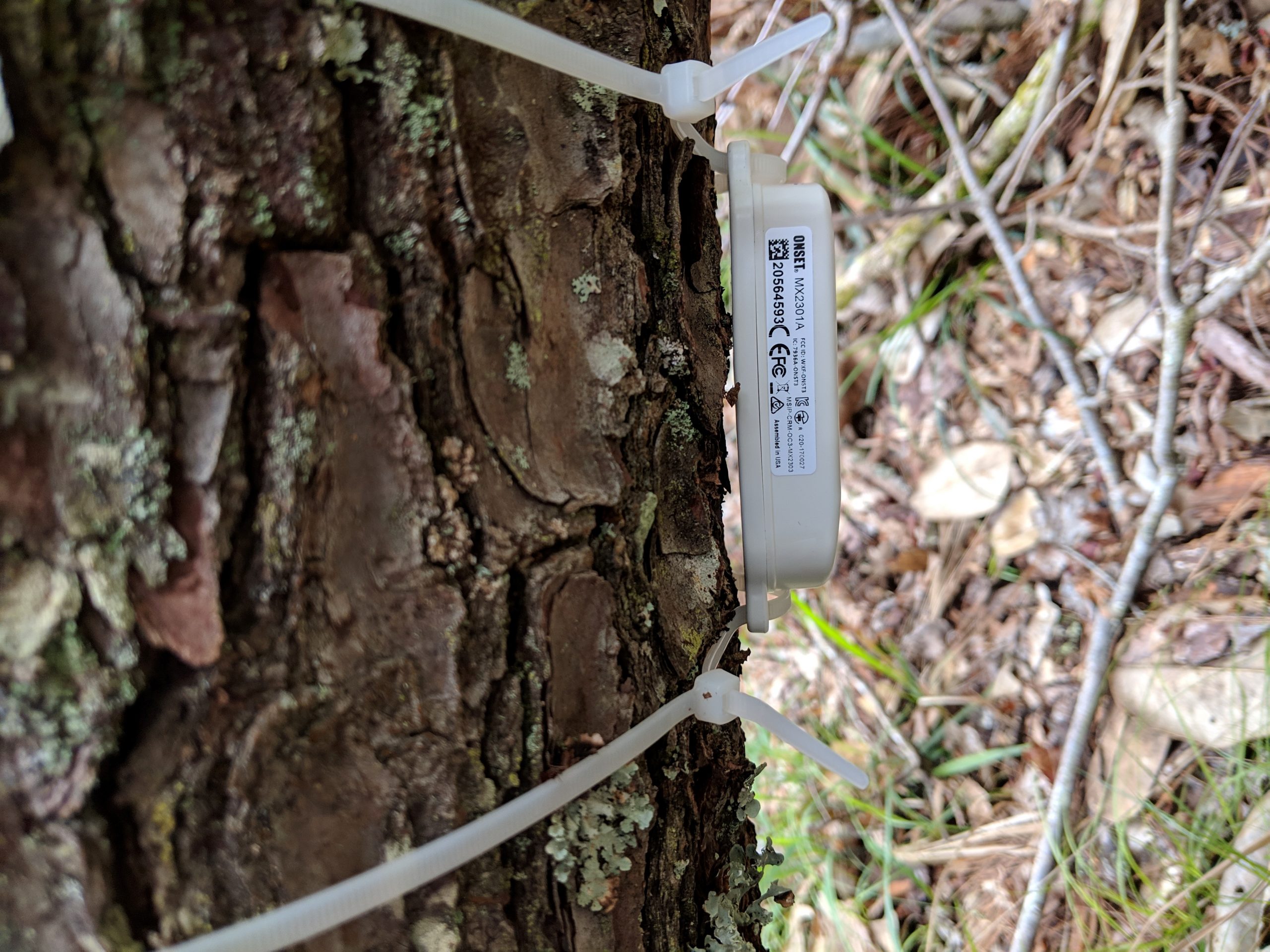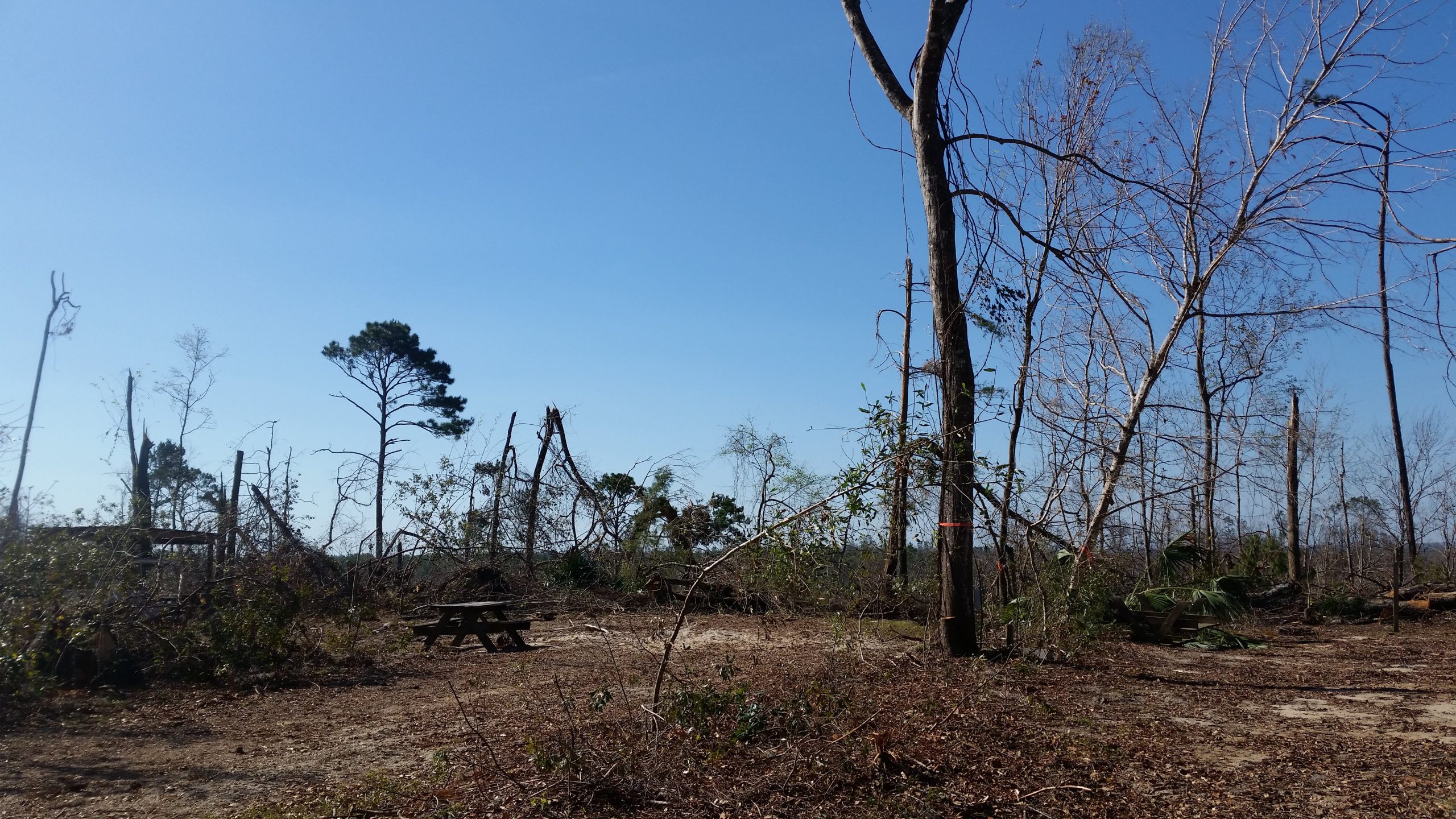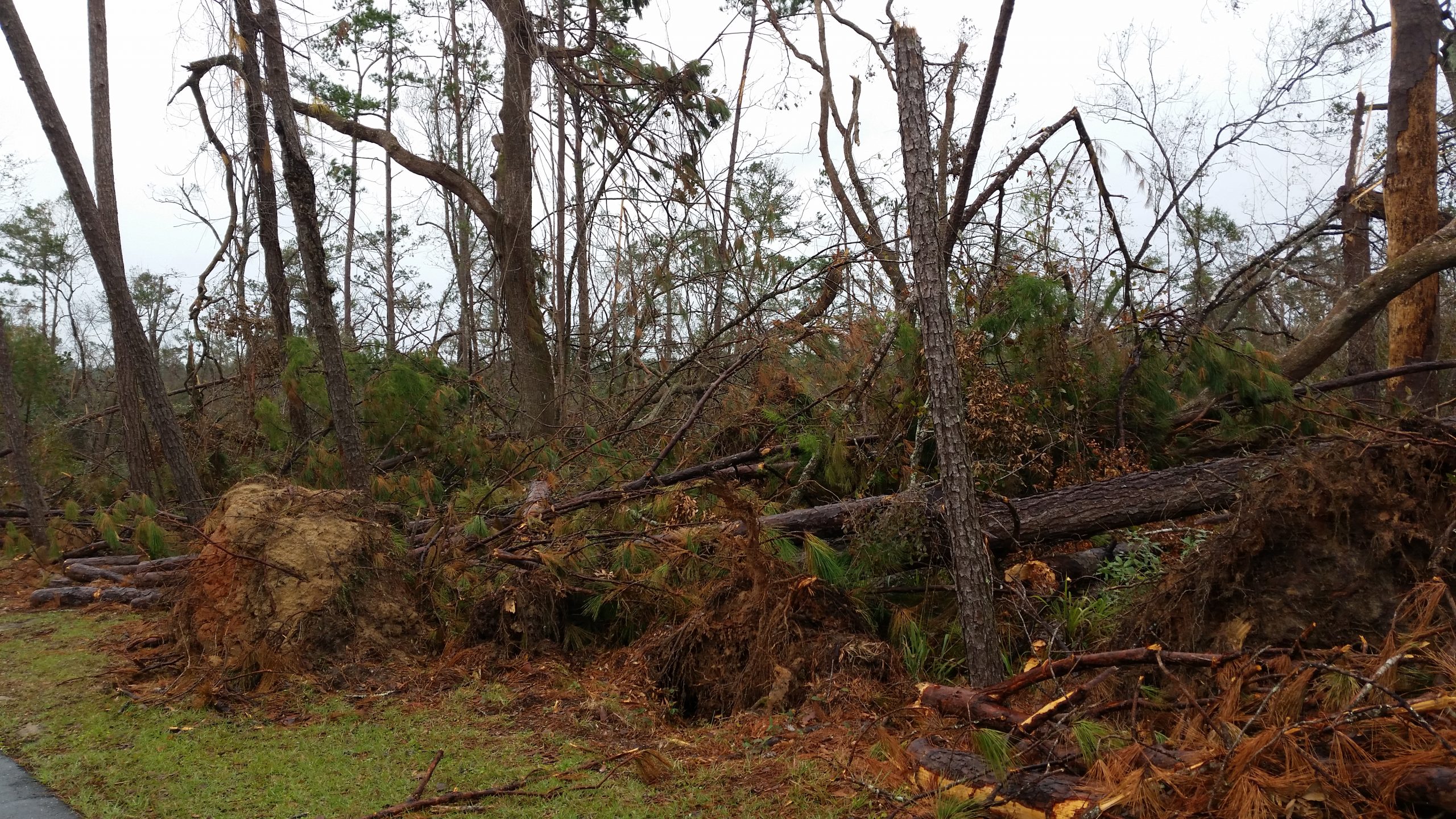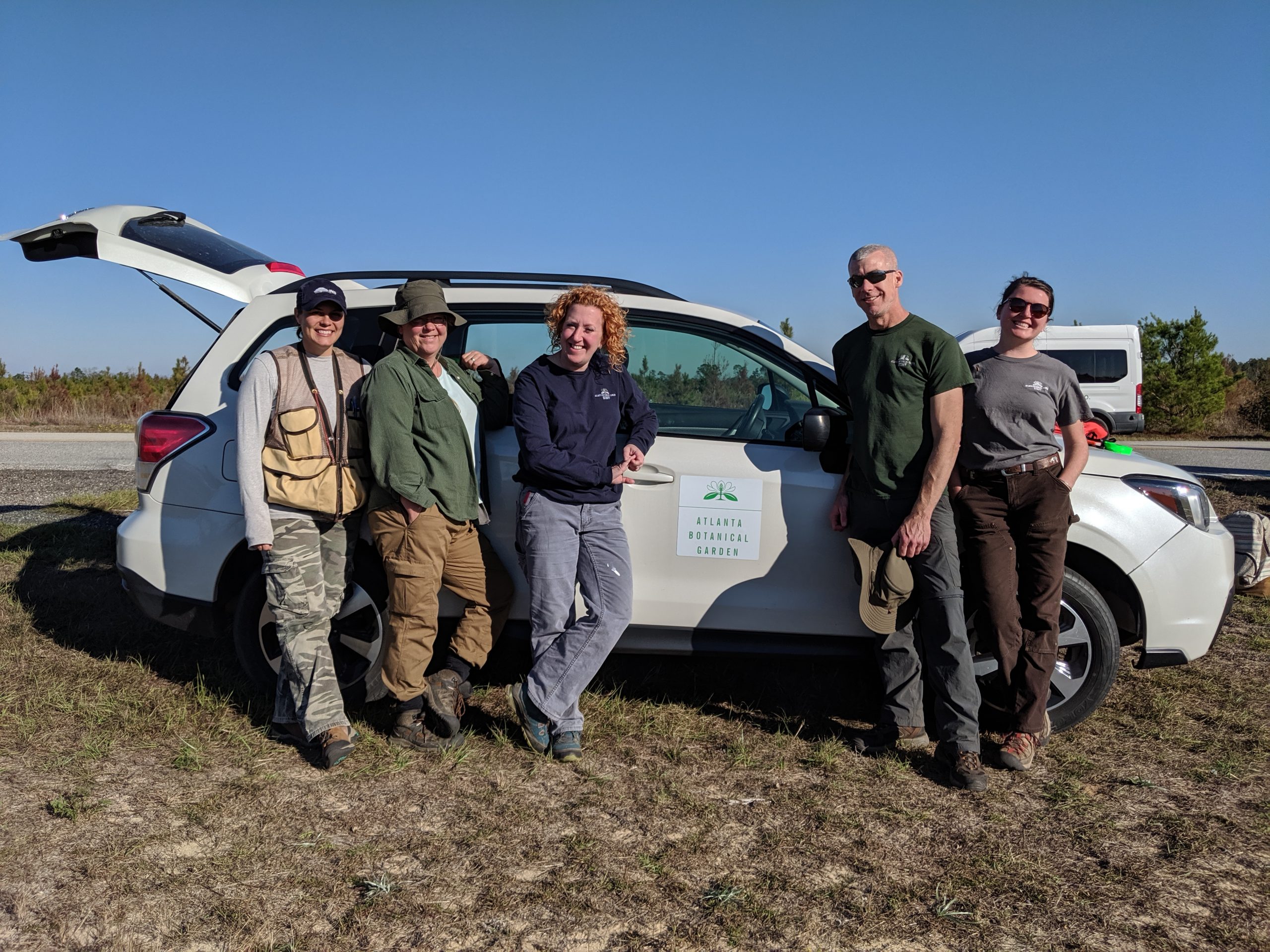 With the fungal infection still a concern, full recovery of Florida torreya is still a long way off. Atlanta Botanical Garden's recent work and efforts demonstrate that, as a conservation community, we can work collectively to find creative and new ways to address old problems. "I think in all of our conservation work finding allies is key.  It is hard work, but if we can work collectively we can accomplish great things," states Dr. Coffey. Florida torreya faces significant challenges. With the efforts of dedicated conservationists, such as those at Atlanta Botanical Garden and its partners, this unique conifer is receiving much-needed support to survive for generations to come.
Thanks to the many Torreya partners including USFWS, Florida Department of Environmental Protection, Torreya State Park, Florida Native Plant Society, Torreya Keepers, Jacksonville Zoo and Botanic Garden, Oak Hill Foundation, partnering CPC gardens with ex situ collections, Georgia Plant Conservation Alliance, and the University of Florida, Gainesville.
All photos courtesy of Atlanta Botanical Garden.