Banking Biodiversity
Based on an interview with Morgan Gostel, Ph.D., Director of GGI-Gardens, Research Botanist at BRIT (brit.org)
It's hard not to sound alarmist when we realize the urgency of the threat of species extinction: we are at risk of losing species before we are able to identify and understand them. Fortunately, there are people working to understand these species before they are lost – increasingly through genetic and genomic approaches – and documenting diversity is often the first step to conserving it. Genetic techniques are becoming more common and accessible, with costs having dropped such that it is no longer the prohibiting factor in research – obtaining tissue samples is. The need for genome-quality tissue samples combined with threats to species diversity has pushed the scientific community to coordinate and proactively preserve the world's diversity.
The Global Genome Initiative (GGI) was founded with this goal at heart – to capture half of the world's genomic diversity – that is collect samples from half the genera on earth – by 2022. Based at the Smithsonian Institution's National Museum of Natural History, GGI has grown into an international program that facilitates collections-based research. As Director of GGI, Dr. Jonathan Coddington, will tell anyone that part of what drives GGI is awareness that the fundamental limiting factor for biodiversity genomics is no longer the cost of sequencing genomes, but access to genome-quality tissues. Since GGI was founded, Senior Research Botanist and Curator, Dr. Vicki Funk recognized its importance, but also saw the need to collaborate with botanical institutions around the world. Vicki imagined two things for how the botanical community could rally behind GGI's mission: 1) forge closer bonds between botanic gardens and the herbarium community – two communities that are on the front lines of plant conservation and research; and 2) she made a bet (for a fine bottle of wine, no less) that half of the genera of plants on Earth could be found living in gardens around the world. That bet paid off big time and in 2015 GGI established the Global Genome Initiative for Gardens.
With GGI's support, GGI-Gardens has been working to increase the amount of botanical biodiversity represented in biorepositories and available for research since 2015. In this way a major outcome for GGI-Gardens is to increase the impact and visibility of gardens in botanical research. Dr. Morgan Gostel was brought in as Program Manager for GGI-Gardens in 2015 to coordinate the program's efforts and last year, GGI-Gardens moved with Morgan to the Botanical Research Institute of Texas (BRIT) in Fort Worth, TX. With research interests in evolution and systematics, Morgan is keenly aware of the central role botanical gardens play in collections-based research, the importance of collecting a broad array of genetic material, and making tissues more available for research and conservation. Botanical gardens have been at the center of Morgan's research on the evolution of species diversity occurring from Madagascar to Brazil. Throughout his career, gardens have facilitated Morgan's research – from the Cullman Program for Molecular Systematics at New York Botanical Garden, to the Missouri Botanical Garden's Africa and Madagascar Program, and his new home in Fort Worth, TX at the Botanical Research Institute of Texas (BRIT) where he is working across the state to partner with and build capacity for botanic gardens in Texas.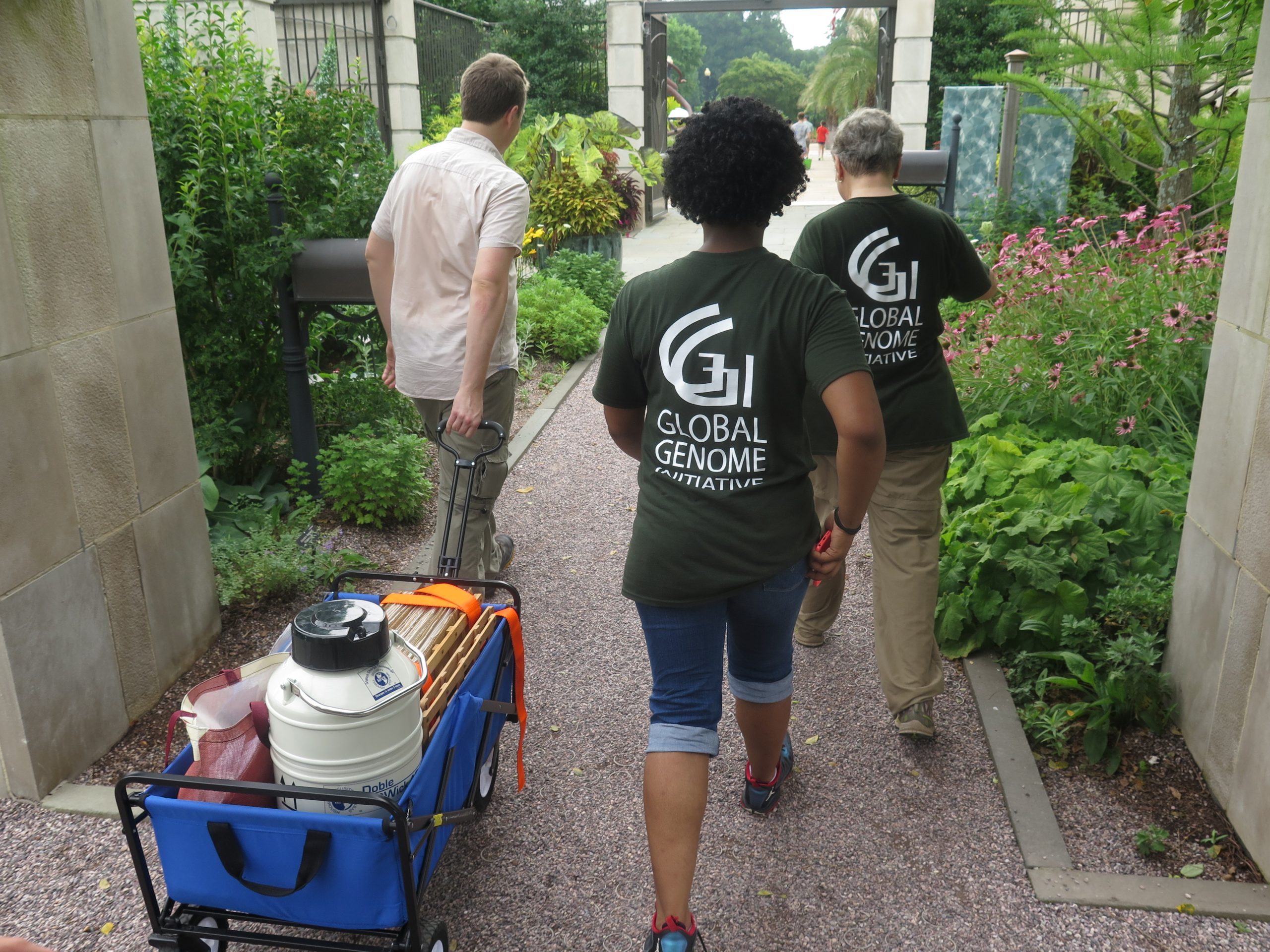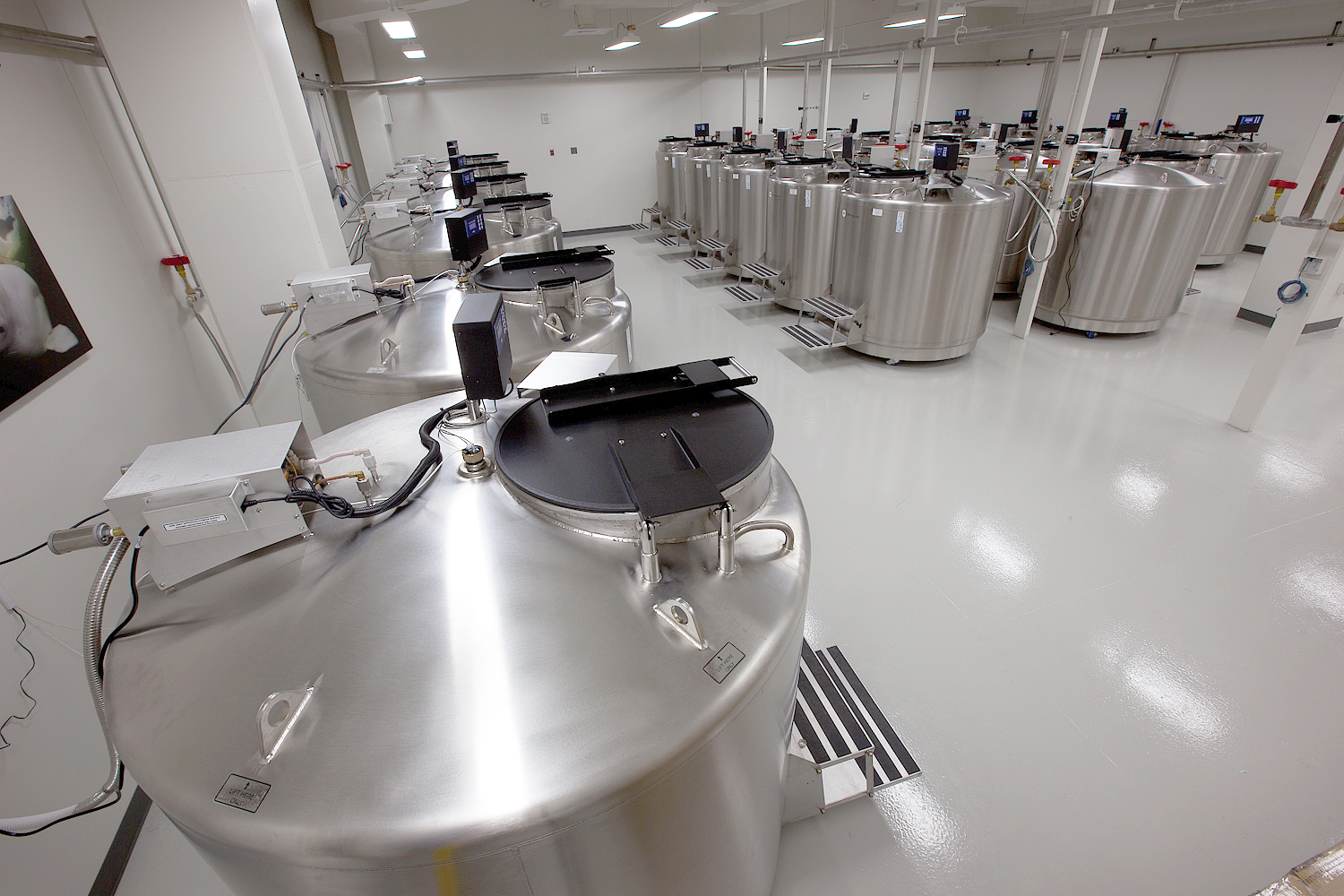 The GGI-Gardens ethos is rooted in understanding resource limitations – particularly at institutions such as gardens and stresses a partnership approach focused on synergism rather than novelty. For instance, in addition to their diverse living collection Denver Botanic Gardens has an active seed banking program that focuses on the collection and preservation of rare, Alpine flora throughout Colorado. It was easy to identify synergies between GGI-Gardens goals and what the garden was already doing on rare and threatened alpine plants. The team was already out collecting seed for seed banking and material for the living collections. After partnering with GGI-Gardens, collecting genetic samples on silica is a regular part of the field protocol.
Helping bridge ties between research and horticulture departments is also key. Morgan cites an example of a garden that maintained an impressively diverse Compositae (sunflower family) bed in the garden for years. A researcher, thinking of the easy access to genetic material from this garden, sought samples only to learn that the bed had recently been replaced – and that herbarium vouchers had not been taken, let alone genetic samples. It is particularly concerning when one considers a high percentage of the plants brought into botanical gardens are lost within one year of their arrival. This diversity can still be useful to science if captured in voucher specimens and/or genetic samples. Working with gardens to better connect research and horticulture programs and to catalogue the diversity they already collect, will benefit more than just their institution.
Making the material available for researchers is another large part of the project. GGI was instrumental in the establishment of the Global Genome Biodiversity Network (GGBN), a worldwide community of biorepositories whose mission is, among others, to develop and ensure best practices for tissue storage and facilitate accessibility to biodiversity tissues for basic research. GGBN partners don't just store tissues, they facilitate genome sequencing, data accessibility, and ensure material is accessed and utilized in accordance with national and international policies. They also work to connect botanical gardens to researchers, ensuring that the botanical gardens are acknowledged for their contribution.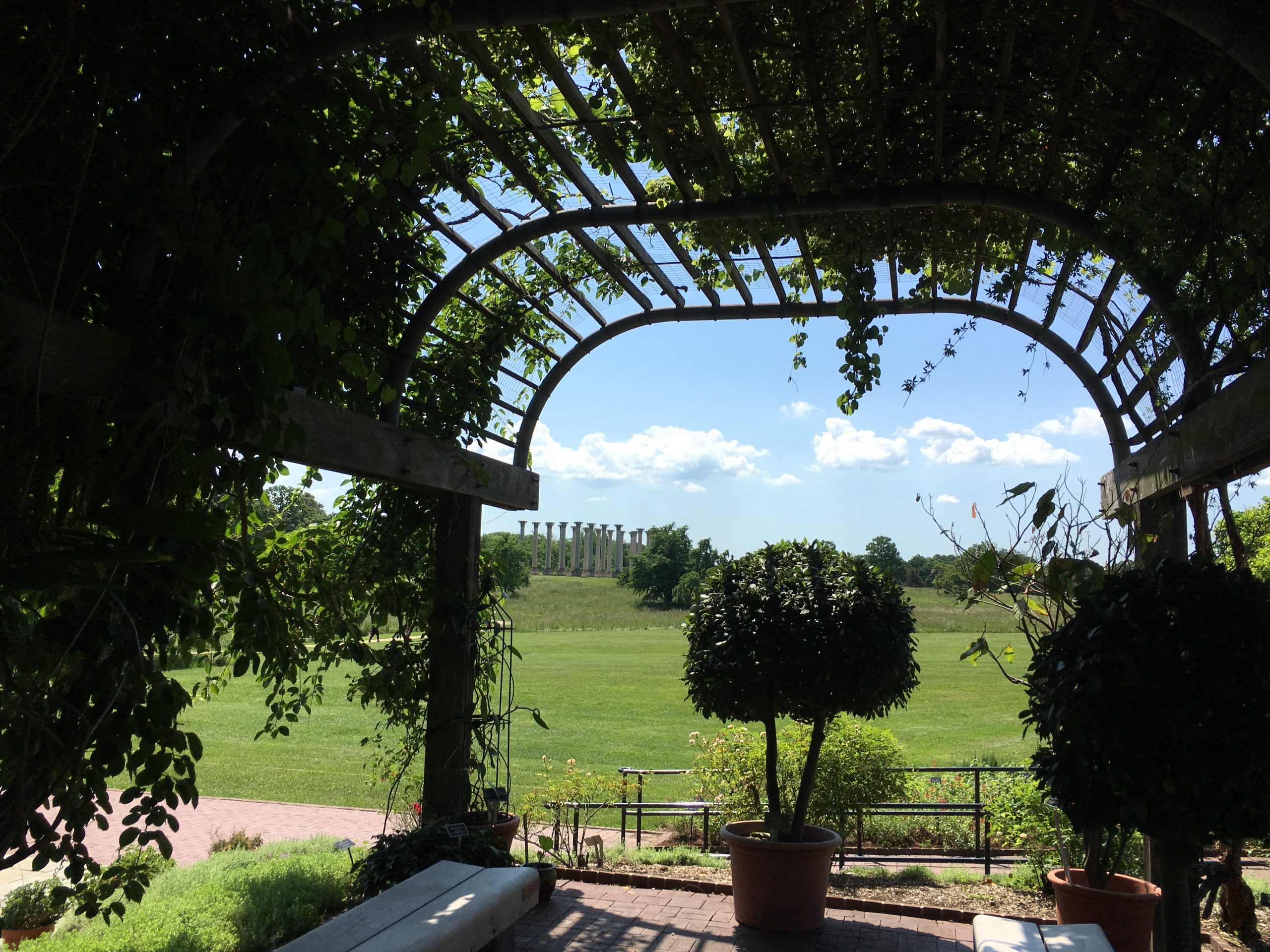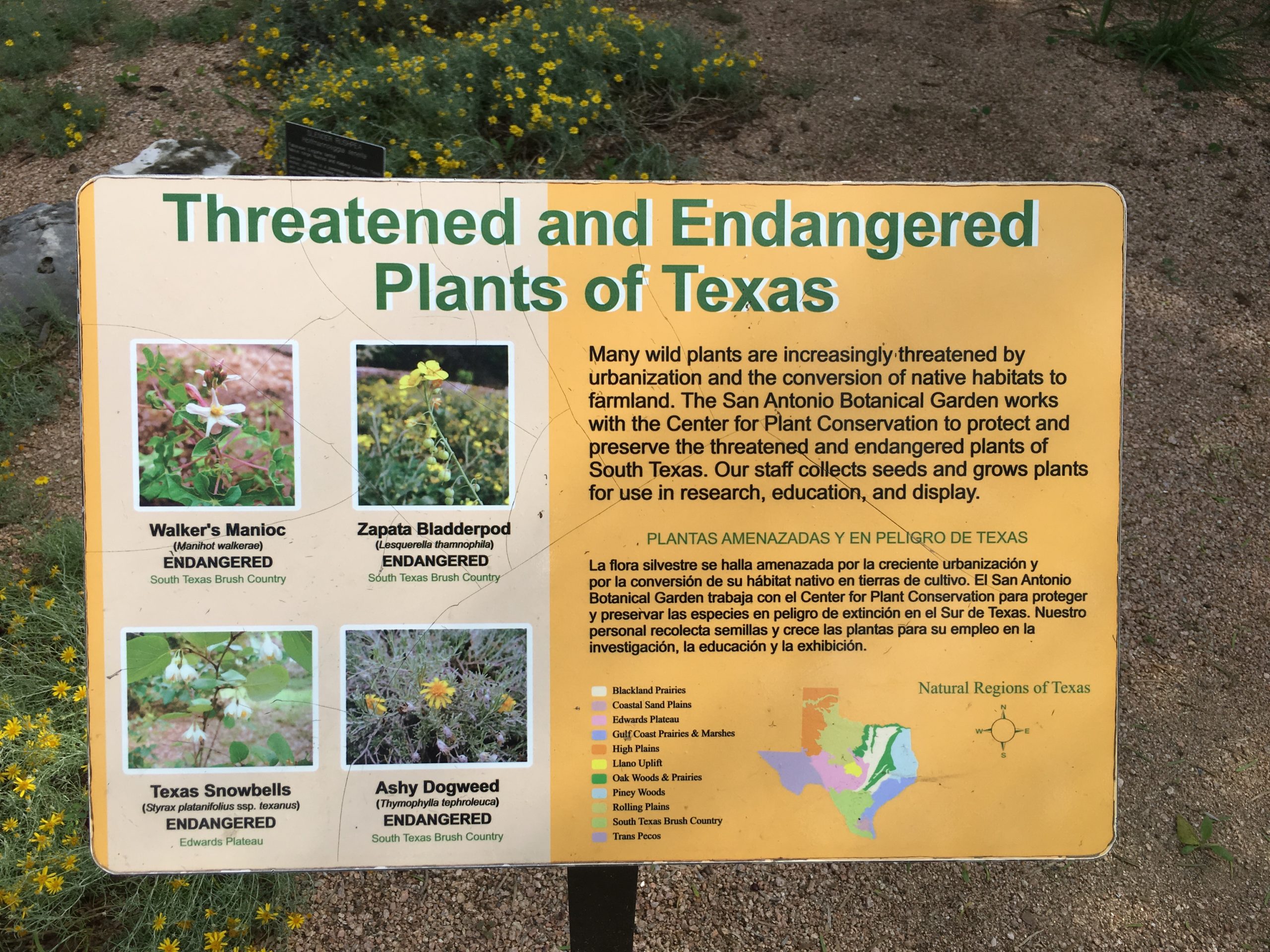 All bets aside, Botanic Gardens Conservation International (BGCI) helped facilitate an assessment of garden inventories in 2017 that confirmed that over 50% of vascular plant genera are kept in botanical gardens. But perhaps more importantly, the assessment lays out a road map for identifying gaps and priorities, where the conservation community might focus efforts to document, preserve, and conserve at risk and vulnerable flora. Much of this is outside of the United States and so the Global component of GGI is essential. GGI-Gardens has recently partnered with the Jardim Botânico do Rio de Janeiro to increase representation of the unique Brazilian flora. An estimated 25% of the worlds plant species occur in Brazil and their push to collect the native flora is important not just for this institution, their students, and researchers, but for scientists more broadly.
What GGI-Gardens is working towards is creating a collection that complements herbaria and seed banks with genomic tissues that will provide instrumental resources for botanical research in the 21st Century. Like all natural history collections, the tissue samples being collected have untapped, perhaps limitless potential. There are secrets hidden in plant DNA that can change the world; building collections that facilitate genome sequencing will lead to discoveries that help us better conserve and understand Earth's remarkable biodiversity, and open doors for the future.
Read more on Nature.com: Ex situ conservation of plant diversity in the world's botanic gardens.