The Center for Plant Conservation (CPC) is thrilled to announce the development of a brand-new, online Applied Plant Conservation Course coming in 2023-2024. This professional development resource will serve to train our current and future botanical workforce in the best practices of rare plant stewardship and conservation. The course will bring the CPC Best Practices Guidelines to life as an educational tool for those working with rare and native plants at any stage in their career.
As a preview to the Applied Plant Conservation Course, CPC is pleased to share the first module of the course entitled, Introduction to Rare Plant Conservation. We are please to have partnered with the following instructors on these lessons:
More updates on the Applied Plant Conservation Course coming soon! Sign up the the CPC newsletter to stay up-to-date with announcements and more.
____________________________
Partial funding for the Applied Plant Conservation Course is generously provided by: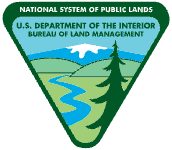 BLM California | Agreement No. L20AC00413
BLM Colorado | Agreement No. L20AC00374
BLM Nevada | Agreement No. L20AC00266
Applied Plant Conservation Course Introduction
Why We Conserve Rare Plants
The Nature of Plant Rarity
Rare Plant Resources and Conservation Ranks
Rare Plant Ecology
Rare Plants on Public Lands