Cornell Botanic Gardens
Changing Relationships to Keep Traditions with the Sioux
Based on information from Christopher Dunn, Ph.D., Executive Director
When we discuss climate change and its impacts on plants, we often think of heat, cold, and changes to the amount, location, and seasonal timing of rainfall. Sometimes we bring up its effects on relationships between organisms, such as when flowers bloom before pollinators are around to do their part in reproduction. We discuss how changes in plants impact resources for animals and other elements of biodiversity. But one important aspect is rarely brought up—the ways climate change influences our human relationships with nature.
Background photo: Psoralea esculenta in bloom. The strongly hirsute stems and leaves are distinctive of this low growing species. Image by Matt Lavin, courtesy of Flickr creative commons.
The Standing Rock Sioux Tribe has rich biocultural ties to the area once known as the Great Sioux Nation, which includes the current Standing Rock Sioux Reservation and beyond. The impacts of climate change on this heritage are illustrated by the prairie turnip (Psoralea esculenta), a salient ingredient in a stew served during an early summer festival. Reduced snow cover is causing the ground to freeze at greater depths and take longer to thaw, which leads to a later emergence of the turnip. The Sioux must alter their festival traditions—but how? Should they move the date of their celebration?  Substitute the prairie turnip with another main ingredient?  Or do without?
Shifts in plant phenology also impact the ability of the Sioux to prepare for seasonal change. Shadbush (Amelanchier) flowering has long been used as an indicator that shad are spawning in the rivers.  However, shadbush is flowering earlier and is no longer a reliable indicator. Animals important to the Sioux are also changing—many community members have noted a reduction in the quality of bison fur and hide.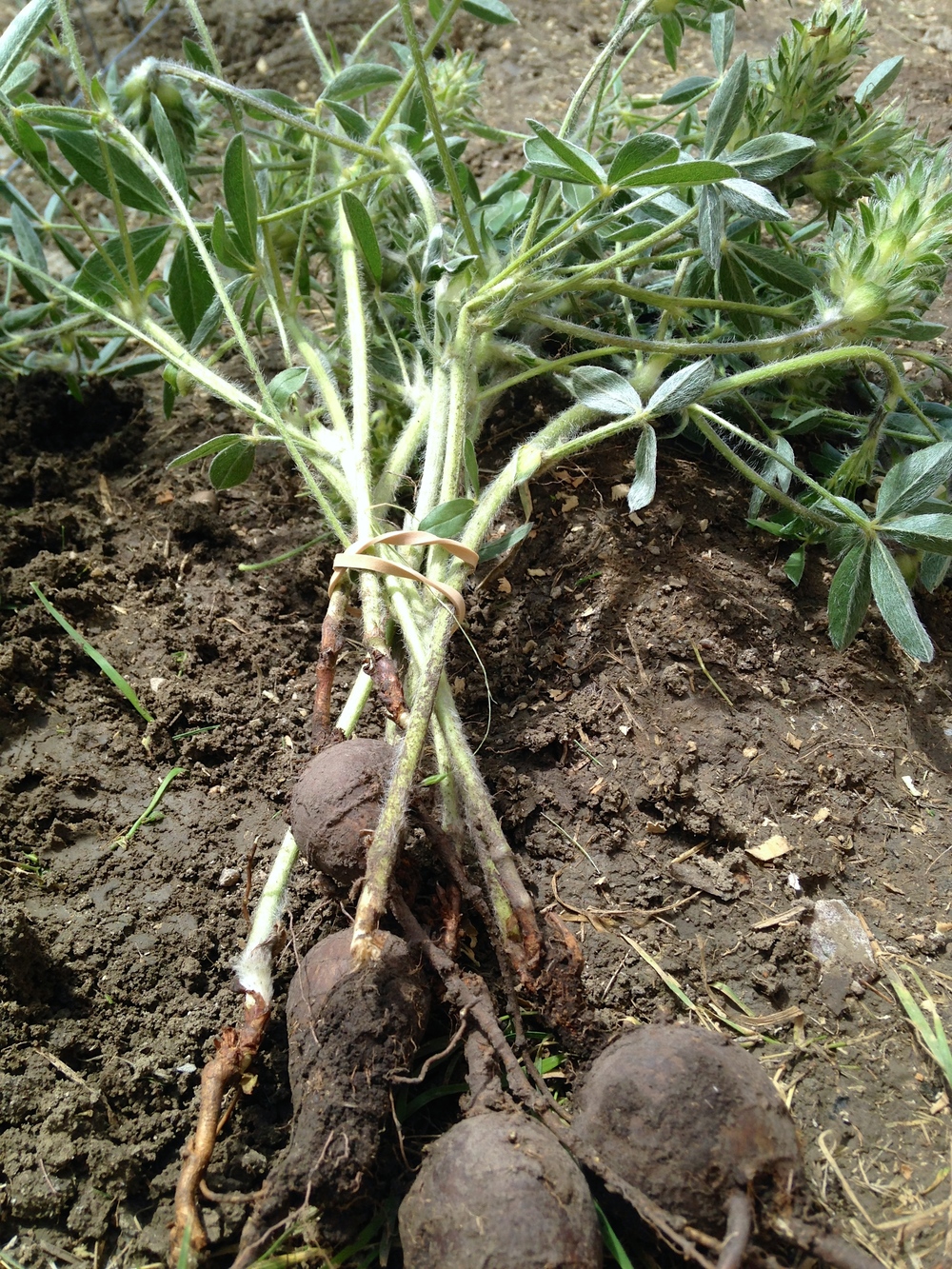 Christopher Dunn, Ph.D., Executive Director of Cornell Botanic Gardens, and a group of Cornell faculty and graduate students are working with the Sioux of North and South Dakota and other Indigenous peoples as they document and navigate climate-induced changes in their cultural and ecological relationships. A key project objective is to obtain a detailed understanding of the changes happening to the Standing Rock community, especially with ecological indicators such as the shadbush. The desired outcome is to determine a strategy to find workable climate adaptations, including new plant or animal indicator species, that will allow this community to maintain its traditional ways of living on the land.
The Cornell project team is large and varied. Critically, it includes members and leadership of the Sioux community, as well as faculty and students at Standing Rock's Sitting Bull College. The partners from Cornell largely consist of university faculty in the fields of natural resources, social sciences, avian ecology, and the biophysical aspects of climate and climate change. Their roles relate to each person's expertise: collecting hard scientific data, conducting workshops and interviews with members of the community, and developing works of art that depict issues, challenges, and the promise of hope.
When beginning a partnership with Indigenous communities, the first challenge is to establish trust. This takes time and a lot of listening. The Cornell team members realize and demonstrate that their role is to help, not to dictate or direct.  For this project, a second challenge lies in understanding the magnitude, speed and impact of the environmental changes that are occurring. Recent years have seen significant progress with respect to a third challenge: the tendency of western universities and institutions to devalue this work as not sufficiently academic or important.  Dr. Dunn finds it "enormously gratifying to see a significant increase in conferences, peer-reviewed publications, funding opportunities, and public garden programming that explicitly relate to and support greater collaboration between western and Indigenous ways of knowing."  Many international conventions, platforms, and agreements now acknowledge the impacts of the climate crisis on Indigenous and other vulnerable communities.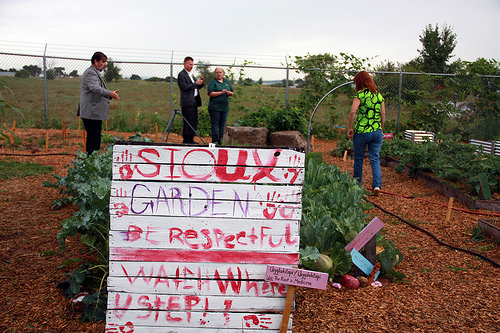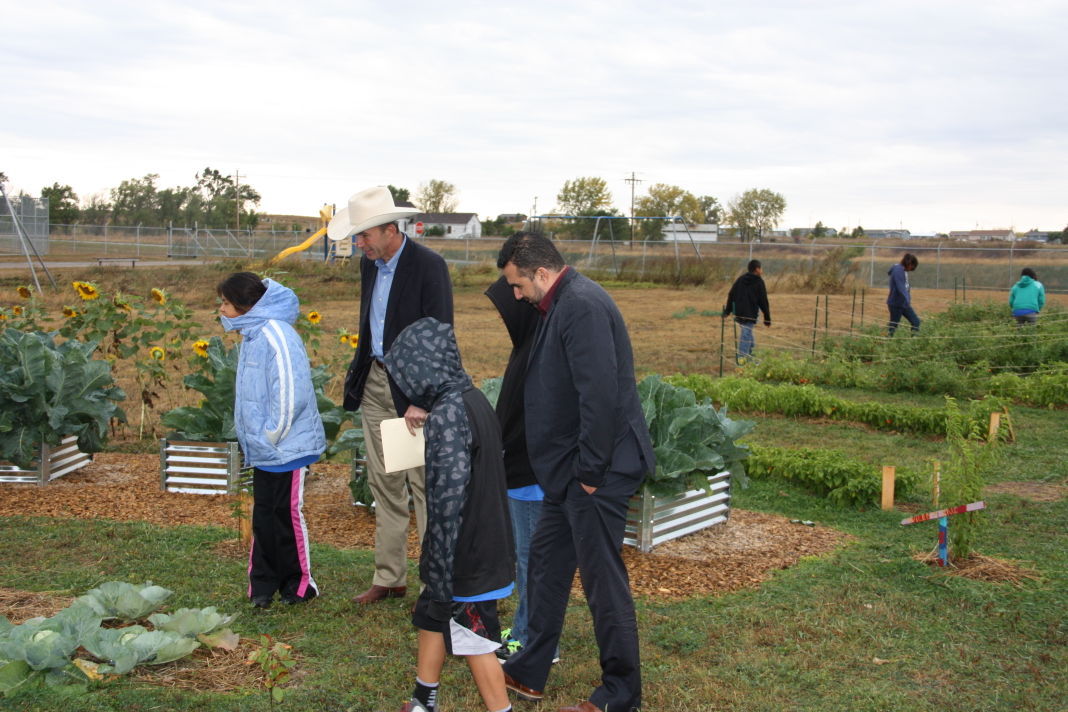 Increasing awareness and support presents another way for Cornell Botanic Gardens to help with biocultural conservation. Their new Strategic Plan, mission, and vision clearly articulate the centrality of biocultural diversity in much of what they do. Interpretation of plants and landscapes adds important cultural elements to the stories the plants tell, going well beyond the usual topics of ecology, evolution, or taxonomy. As Executive Director, Dunn is proud of the progress his garden has made. "At Cornell Botanic Gardens, we explicitly connect visitors to the human and cultural importance of plants.  Botanic gardens generally tend to focus on plant conservation for the plants' sakes.  But gardens (and other natural history organizations) also need to conserve the cultural stories, cultural heritage, and languages that are equally threatened."
He believes that fostering a greater understanding of local Indigenous communities—and, ideally, establishing partnerships with them—is something that all botanic gardens can and should do. If a garden does not have the capacity to engage directly, it can certainly do more in the areas of interpretation, education, and public programs.  Garden staff should be not only stewards of plants and landscapes—they must also recognize and articulate the cultural history and significance of the plants and landscapes. Those stories are our human stories.